Last year, when I wrote a post about my most viewed posts of 2016, the blog had only been in operation for just under 10 months. During that time, I wrote 34 posts, an average of over three a month. I didn't meet my goal of at least four posts per month but I was pleased with the quality of what I had put out. When I sat down to figure out my most viewed posts of 2017, I was a little shocked to see that during 2017 I only published 32 posts for the whole year. That's way below my goal of four per month.
Consistency is definitely my biggest short coming when it comes to blogging, but I believe in quality over quantity. I do have to admit, though, that with out of town visitors and the holidays, I've been a slacker during December.
What Goes Into Creating a Post
Some bloggers write about topics that they can sit down and in just a couple of hours pop out a complete post with their thoughts on a subject. Travel, food and wine bloggers can't do that, at least not very often.
Here are some of the steps I take to write a thorough post:
Research – Most often, I do both on-site and on-line research for a location or business. Some posts require multiple visits.
Interviews – I have to make arrangements to interview principals.
Photography – Sometimes I take dozens of photos that have to be sorted and edited.
Videography –  I might shoot 20 or 30 minutes of video that has to be edited down to just a few minutes.
Graphics – Graphics need to be created for headers, Pinterest and video intros.
Writing – Finally, I get down to the writing phase which may take several hours and includes placing the photos and videos in the post.
Editing – I am a little OCD when it comes to spelling and grammar so I read, re-read, and edit multiple times.
SEO – Trying to make sure that search engines will find your post is tricky business.
Back end settings – Before I hit publish, I need to make sure all the settings, like tags and featured image, are in place.
Promote – Once I hit publish, I can't sit back and relax. I have to promote the post so people know about it.
All this effort is why bloggers are so grateful when readers comment on their posts and share them with their friends on social media. Sure, we write because we love it, but we need your help to spread the word.
Top 10 Most Viewed Posts of 2017
In 2016, I blogged about my top five posts. This year, I decided to do my top 10 posts for the year. Here they are in reverse order.
#10 – Mushroom Farm Tour — Dragon Gourmet Mushrooms Published June 27, 2017
Dragon Gourmet Mushrooms in Sloughhouse, CA, practices sustainable farming to raise many exotic varieties on their mushroom farm. My cooking group, the Saucy Sisters, braved 100+ degree heat to tour this awesome facility and learn about mushrooms. Click on the link to see some of what we learned.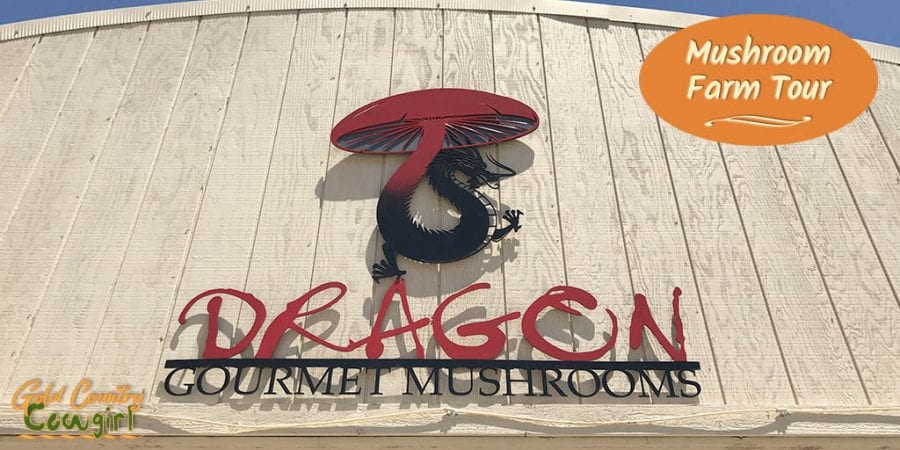 #9 – Roaring Camp Saturday Night Cookout Experience Published July 29, 2017
The Roaring Camp Saturday Night Cookout is an evening full of adventure, food, fun, entertainment, education and history for the whole family. It is one of my favorite things to do here during the summer. Click the link to read about it and see the video.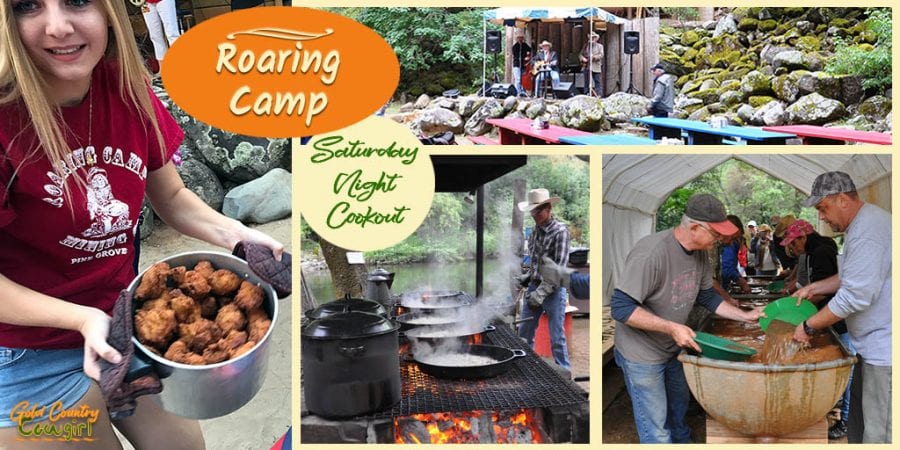 #8 – Black Chasm Cavern: Amador County Hidden Gem Published April 18, 2017
You will see a wide variety of formations at Black Chasm Cavern including stalactites, stalagmites, flowstone and the vast array of rare helictite crystals. Read about the helictites that saved the cavern from becoming an open pit mine.
The Cavern recently changed hands and their new website is still under construction. I'll post an update as soon as I have more information.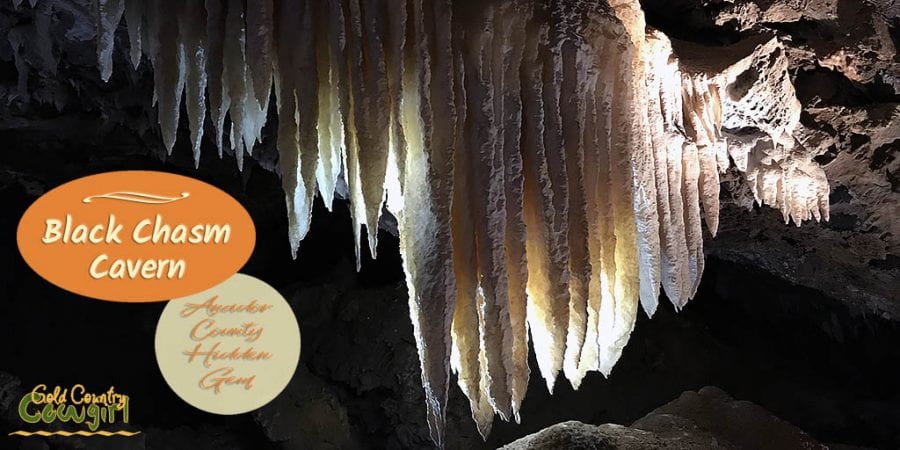 #7 – Imperial Hotel Amador City: Nobody Famous Slept Here Published July 11, 2017
Although it is the smallest incorporated city in California, Amador City still has much to offer, including the elegant, yet casual, Imperial Hotel. Guests come back over and over to stay in this historical hotel. It is also one of my favorite places to eat in Amador County. Click the link to see some of the amazing food.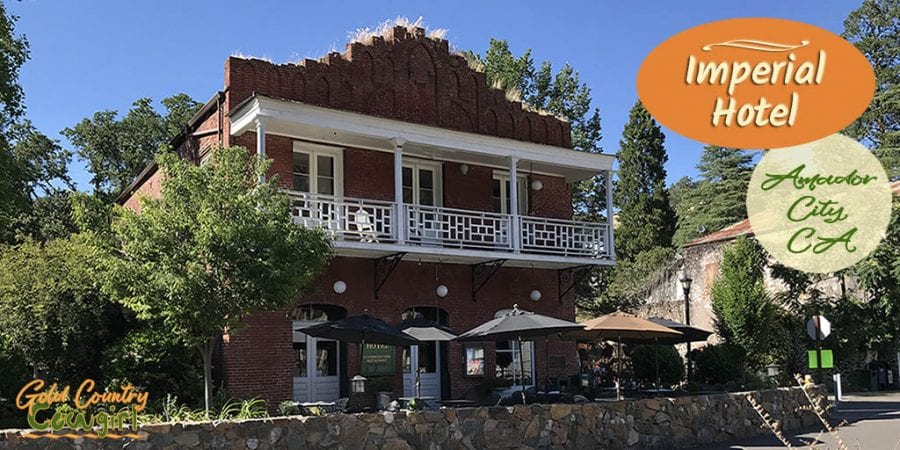 #6 – Volcano, CA: Where to Eat, Sleep and Play Published May 16, 2017
Volcano, CA, is an amazing little town in the Sierra Foothills. It is surrounded by natural beauty and steeped in history. For such a small hamlet, Volcano has a surprising number of places to eat, sleep and play. Here's the rundown to help you visit Volcano like a local.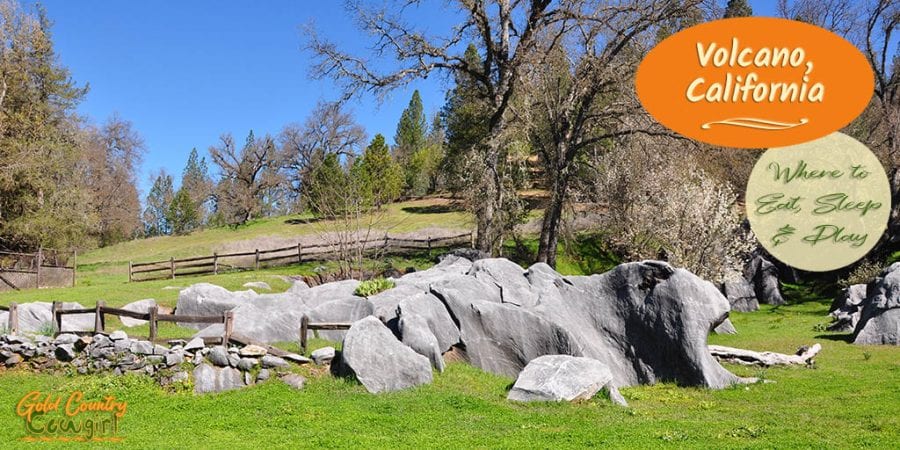 #5 – Everything You Need to Know to Find the Best Olive Oil Published October 4, 2017
Do you know how to tell if you are purchasing a high-quality olive oil and if it is truly extra virgin? Do you know what extra virgin really means? Read this post for the answer to these questions and more. You can also see an interesting video of modern harvesting techniques.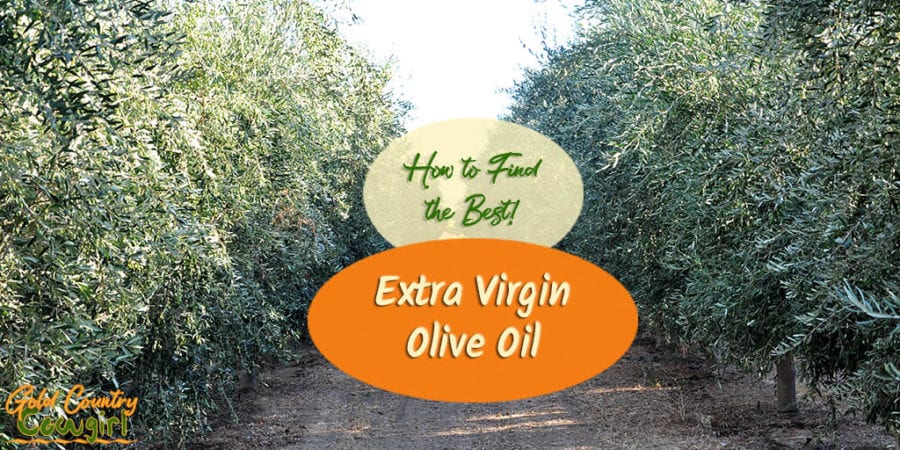 #4 – Awe Inspiring Giant Sequoias in Calaveras Big Trees State Park Published December 23, 2016
I am pretty pleased that this post came out in my top five. It was such a great experience and fun to write about. The giant sequoias, relatives of the coastal redwoods, are the largest living things to ever have existed on earth. The redwoods grow taller but the sequoias are more massive. There is so much to see and learn in Calaveras Big Trees State Park that I think it is a must see in the area.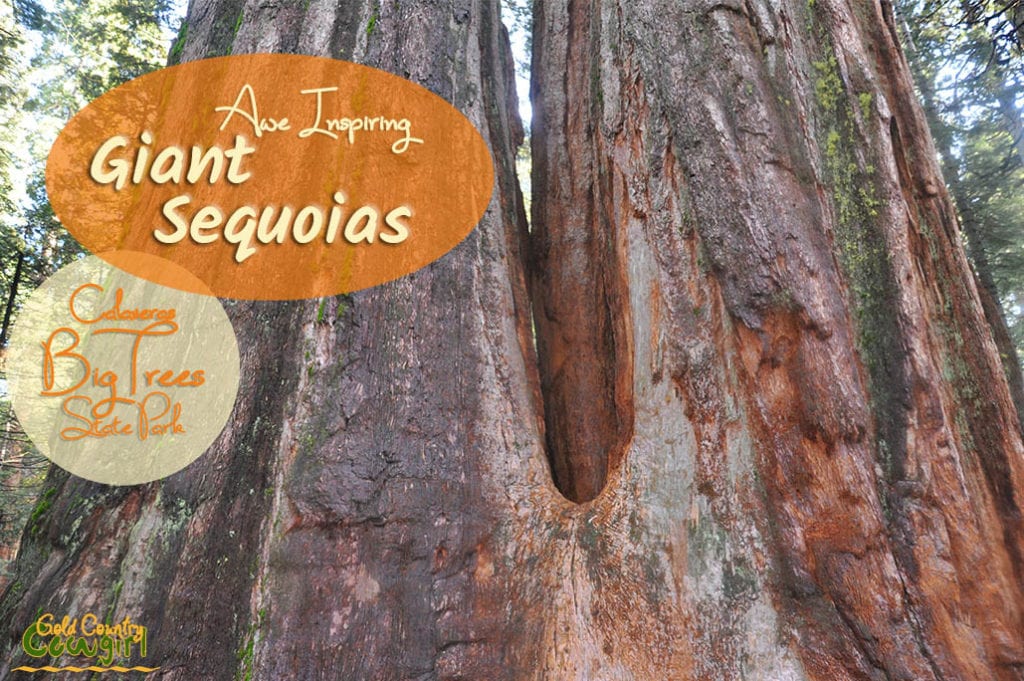 #3 – Volcano, CA: Perfect for a Walking Tour Published April 25, 2016
This is one of the earlier posts I wrote for the blog and it continues to be very popular. I love to do walking tours and visited Volcano several times to gather the information to write this post. Volcano is a living history lesson and is the perfect place for a walking tour. This is a great little town and definitely worth a visit.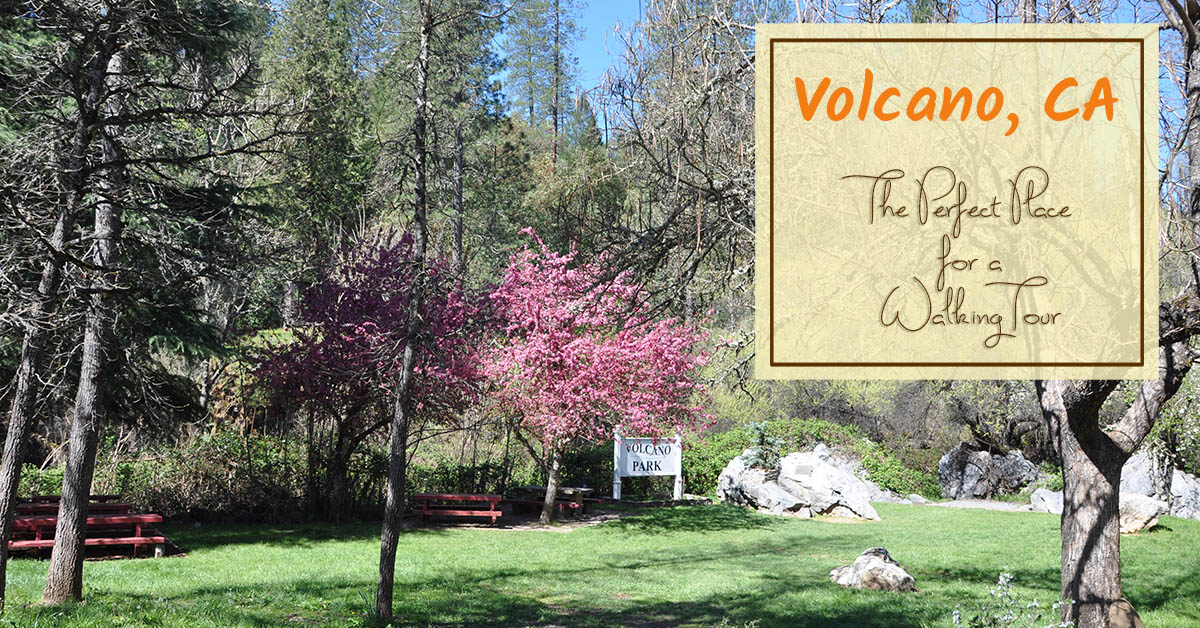 #2 – Don't Throw Out Your Sourdough Starter – Dutch Baby Pancakes Published November 7, 2016
I am more than a little surprised that this is my second most popular post of the year, my second most popular post of all time and my most popular recipe post. If you are a sourdough keeper, you'll understand why I started on this quest. I just hated throwing out some of my starter every time I fed it. I did lots of experimenting with the recipe and ate lots of Dutch baby pancakes! Check out my recipe for Peach Dutch Baby Pancakes.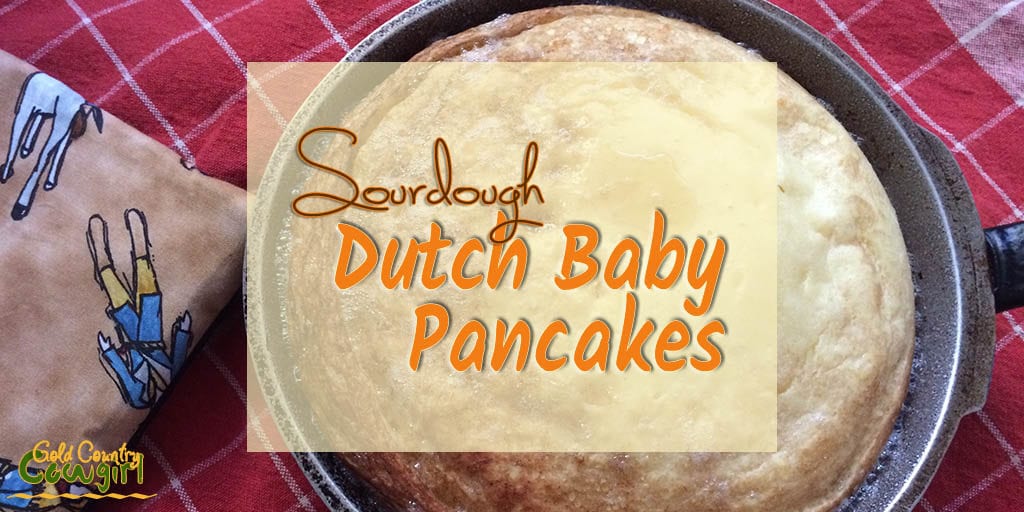 #1 – Kodiak Canvas Truck Tent Review Published September 5, 2016
Well, if I thought I was surprised by #2, this one astounds me. This is my most popular post of all time with more than 2 1/2 times the views of #2! That's not to say I'm not extremely pleased that this review has done so well. I love camping in the Kodiak Canvas Truck Tent but there are some cons. Check out the post to see what they are.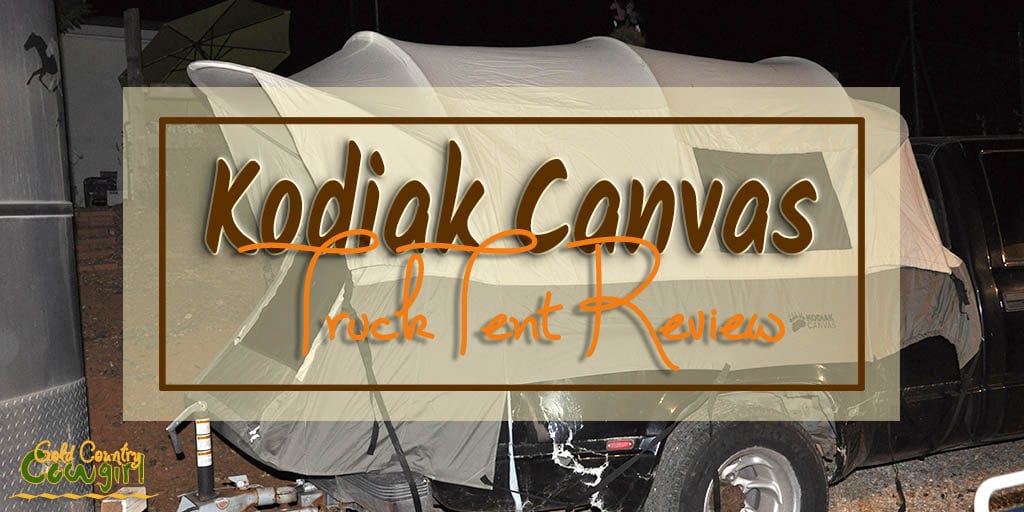 My wine posts were conspicuously absent again. My top wine post, Join the Family at Sentivo Vineyards, came in at #15.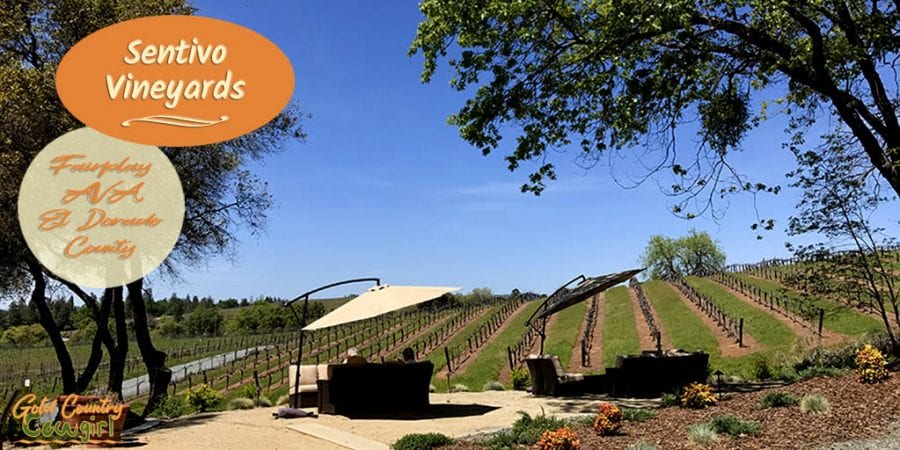 I hope you'll check out any of my top posts of 2017 that you may have missed. As always, comments and shares are much appreciated.
My goal for 2018 is to blog consistently so I can share even more of Gold Country and beyond with you. If you enjoy my posts, please subscribe to the blog to be notified of new ones. Enter your email in the second box (Subscribe to Blog) in the right sidebar. To receive my newsletter and other perks, sign up below or in the top box in the right sidebar (Stay Connected!).
Pin It and Save for Later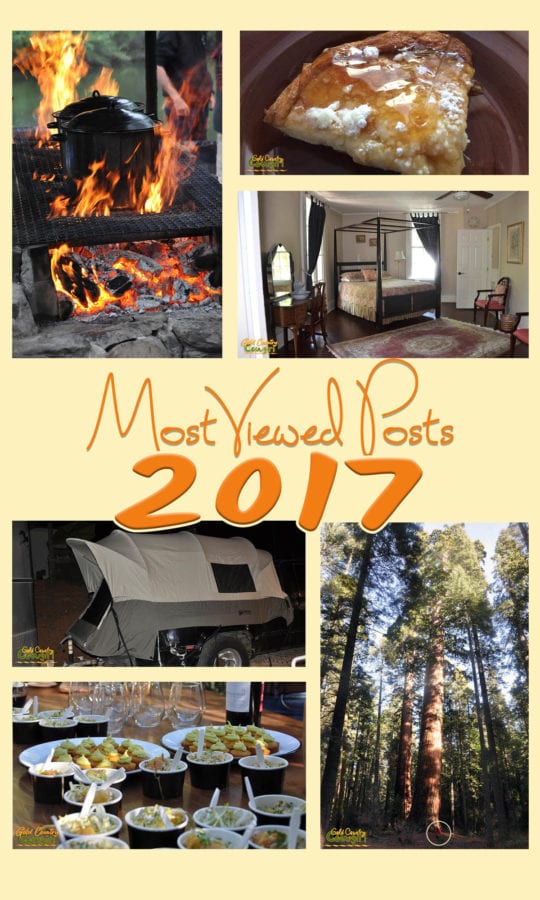 Wishing you a safe, happy and prosperous New Year!

(Visited 208 times, 1 visits today)