Golden Country Cowgirl has Hit the Trail to Discover the USA
Golden Country Cowgirl (formerly Gold Country Cowgirl) has hit the trail to discover the USA, mostly by RV, through food, drink and seeing all the sights that make a place unique.
How the Gold Country Cowgirl Blog Started
How this blog came to be is a bit of a long story. In fact, I wrote a blog post about it and you can read the whole saga here. I've been blogging since 2012 and Gold Country Cowgirl, which I started in 2016, is actually my fourth blog. It just took me a while to find my blogging passion.
I realized when I moved to Northern California that I had moved from a great tourist destination (Orange County) and had not really seen much of it, except from horseback, in many years. For the last 13 years that I lived in Southern California, I was walking distance to Disneyland and, during that time, I went one time. I could step outside my front door and see the fireworks but only did that about five times. I was 20 minutes from the beach, which I love, and went maybe once a year.
The point is, I didn't really see what the area had to offer as a tourist destination. People travel from all over the world to Orange County and I didn't appreciate it. The more I thought about it, the more I realized people travel to distant places but don't always know much about where they live.
As a newcomer to Northern California's Gold Country, I didn't want to let that happen to me there. I had moved to another, far more beautiful tourist destination, and I wanted to learn all I could about what was happening in the area so I could give you the inside scoop, or at least my take on it.
I wanted to share Gold Country and my experiences with the world so travelers could visit like a local. My main goal, however, was to inspire those baby boomers who may be starting to slow down and become isolated to get up, get out, have fun and learn more about where they live.
Quite some time ago, I read a story about how people over 50 subconsciously decide to either keep living or start dying. This story really hit home with me as I could see it happening in people around me. I don't want to be that person sitting in a chair in front of the TV, not noticing the world closing in around me, getting smaller and smaller. I want to live every day to the fullest and take as many people on the journey as I can.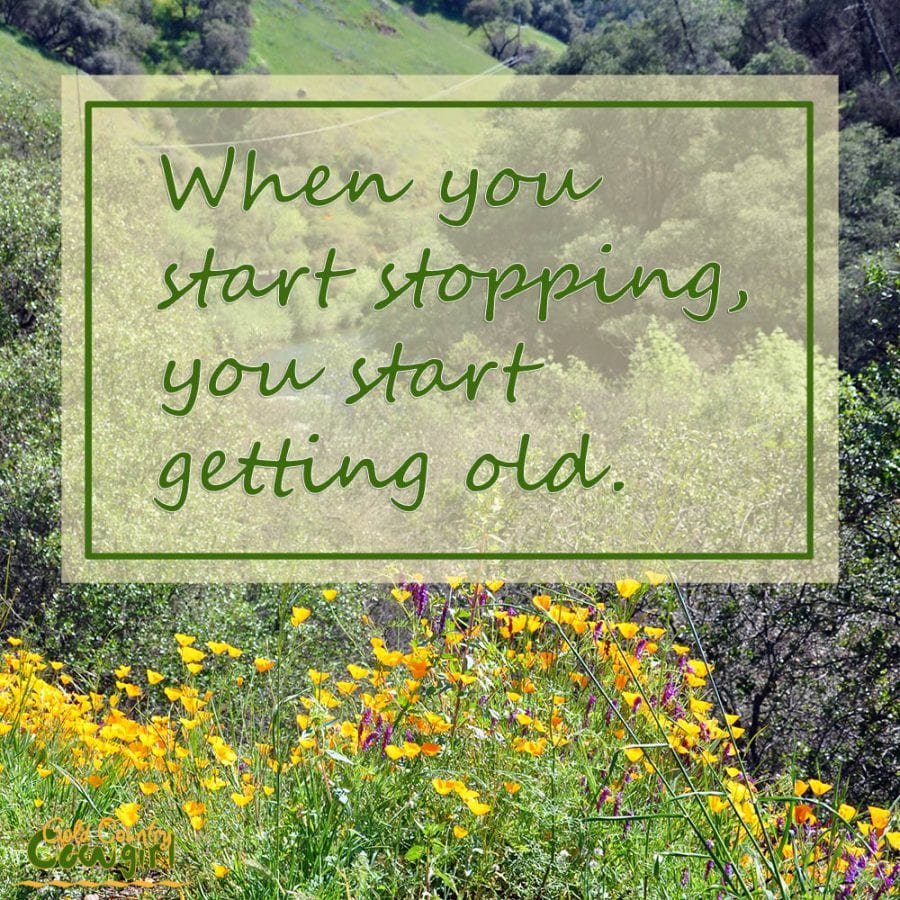 Mid-2018, I made a life changing decision. RV travel has always been a dream and I decided it was then or never to get started. I purchased a travel trailer and set out on an epic journey. I moved to the Rio Grande Valley in the very southern tip of Texas to spend time with my dad. My original plan has changed a little but my goal is to spend 2-3 months at a time on the road exploring the USA.
Rebranding to Golden Country Cowgirl
Since I no longer lived in gold country and no longer had my horse, I felt like a bit of a fraud still calling myself Gold Country Cowgirl. I thought about re-branding at the time but just didn't know where I wanted things to go.
Eventually, I decided that cowgirl was just a state of mind and I will always be a cowgirl. My love for horses will never die and the joy I feel when I ride can't be replicated. So I decided I was OK with cowgirl. That left the gold country part to deal with. I decided to re-brand as Golden Country Cowgirl. A pretty subtle change but now it takes in the entire United States instead of being limited to California's Gold Country.
I've always thought of the US as the golden country of opportunity so this couldn't be more perfect. When I decided on the name, I researched to see if anyone else was using it and what it might mean to others. I was kind of excited to be reminded that in George Orwell's 1984, the Golden Country is the opposite of Big Brother. It's a dream-like fantasy world where one is free of the Thought Police and can stand in the beauty of nature. My dream is that the US will always be that Golden Country symbol of freedom.
About Me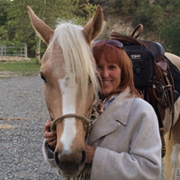 Welcome! I'm Ava, the Golden Country Cowgirl. Yes, I do have a horse but, sadly, I had to leave her behind in California when I moved to Texas. She is living the life of luxury with her half brother on lots of land.
Although I was born on a farm in Missouri, I spent most of my life in busy, crowded Southern California. I say most because as a military brat, I lived in Japan for a couple of years. As a military wife, I lived in Germany. I also lived in a ghost town in Nevada for five years in the 90s. I moved to Amador County, in the heart of Gold Country, the end of 2014. Gold Country is a wonderful, middle of the road between the two extremes of Southern California and a ghost town. My new home base in a semi-rural area of Texas fits somewhere in the middle as well.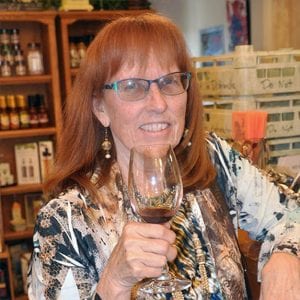 I am a baby boomer who has done her fair share of traveling, drinking wine and eating, and they are still my favorite things to do. I'm sure I'm not alone there! I traveled out of the country a lot in my younger days but I'm staying closer to home now. I love learning about new places, road trips, meeting new people, wine, good food, cooking, horseback riding, camping, crafting, and all animals, especially my horses* and two rescued cats.
Thanks for visiting my blog. I hope you enjoy my stories as I discover the USA! Be sure to subscribe below or in the sidebar to receive notifications of new posts and to receive special offers and stories you won't see on the blog.
*I finally got them to Texas in 2021!
If you are a brand and would like to see how we can work together, click here.