What is the first thing that pops into your mind when you think of Australia? Is it olive oil? Probably not but, after you read this, that might change.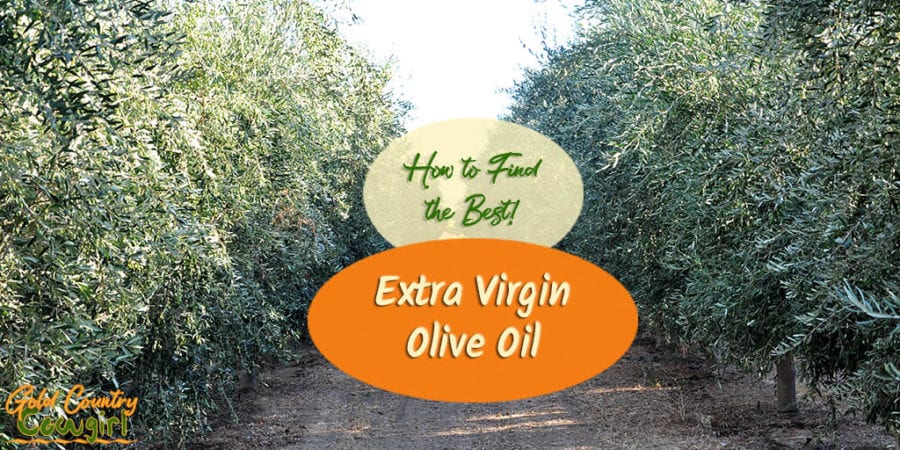 I have been wanting to delve into learning more about local olive oil for some time now so when one of the pre-conference excursions for the International Food Blogger Conference was with Cobram Estate, I was eager to sign up. The Best Extra Virgin Olive Oil Comes from Australia and Cobram Estate is Australia's number one producer.
Did you know that the world's best extra virgin olive oil comes from Australia? Click to learn why.
Click To Tweet
Cobram Estate
Rob McGavin and Paul Riordan, the co-founders of Cobram Estate, planted their first olive trees in Australia in 1999. Over the years, they perfected New World production techniques to become the world's most internationally awarded olive oil producer.
Early in 2016, they announced the launch of products made with olives from their new home in Yolo County, California, where they partner with local growers. With olive groves in both California and Australia, Cobram benefits from two harvest seasons, giving them the freshest oil naturally possible, at any time of year.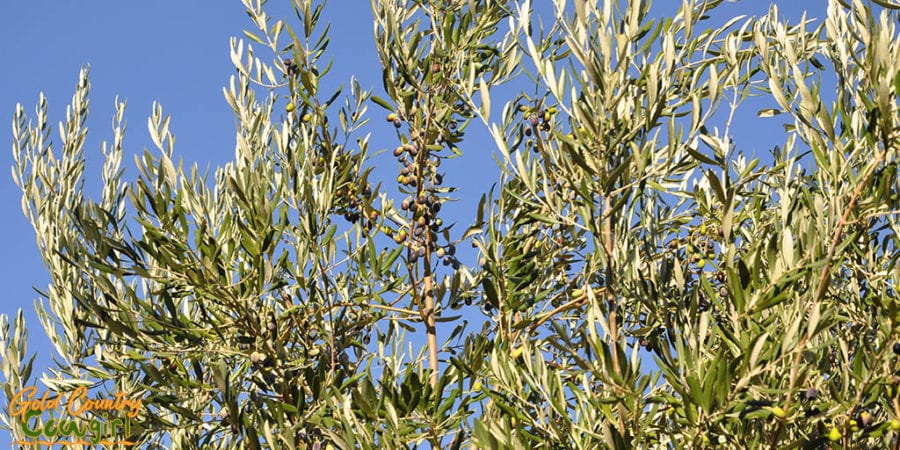 Their California Mission Extra Virgin Olive Oil was named the World's Healthiest Extra Virgin Olive Oil at the 2017 Health & Food Extra Virgin Olive Oil Awards Competition in Malaga Costa Del Sol, Spain. "This is exciting news as we competed against the world's greatest oils from Spain, Italy and Greece," said Leandro Ravetti, Technical Director of Cobram Estate. "We are proud that our simple commitment to quality and freshness has gained California oil the recognition it deserves."
Partnering with Local Growers
Let the excursion begin! A group of 25 food bloggers eagerly boarded the excursion bus that would take us to Longview Farm in Winters, California, about 45 minutes from Sacramento. Adam Englehardt from Cobram Estate met us at the farm.
We rode on a tractor-pulled hay wagon through the olive groves to where they had an awesome spread laid out for us. Chef Kevin O'Connor was our host for happy hour. He created some delicious small bites for us using olive oil, of course.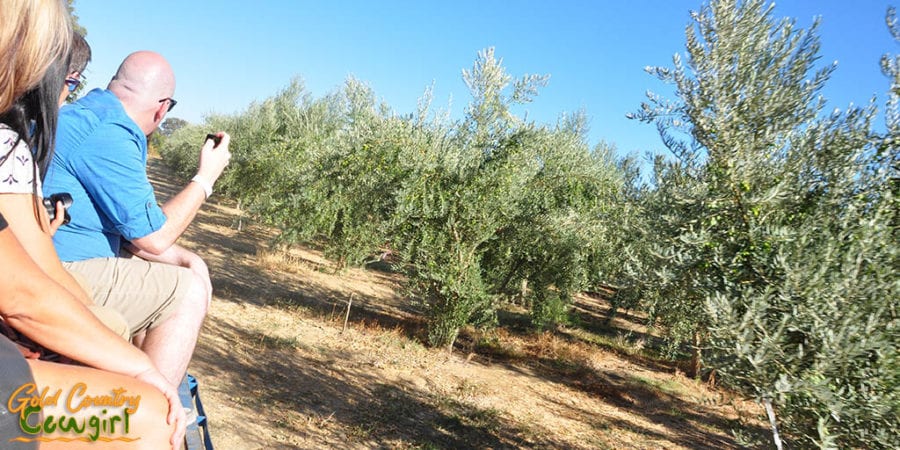 I didn't get a good photo of Chef Kevin so I borrowed this photo from my new friend, Imei, of My Allergy Advocate.
Once we settled in with food and drink, Adam told us about Cobram Estate and everything we ever wanted to know about olives and olive oil production. Thoughtful questions and lots of discussion made for a great learning experience.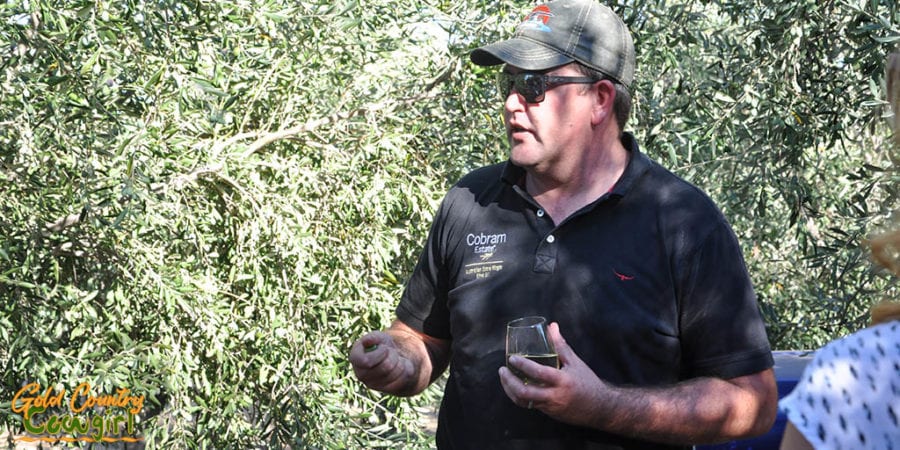 Farmer and owner of Longview Farm, Peter Hunter, his wife Debbie and their dog Cassie, joined us. Peter is one of about 40 growers that Cobram partners with. It was so inspiring listening to him talk about how happy walking through the groves makes him feel. Nothing better than loving what you do! 
Extra Virgin Olive Oil (EVOO)
The term extra virgin is used to identify the freshest, highest quality olive oil. This is obtained by harvesting the olives at the peak of their ripening process in October and November when the olives are just starting to turn color. It is cold pressed juice that is not processed and does not contain chemicals or additives.
"Extra virgin" is determined by testing for the healthful elements of total polyphenols, oleocanthal levels and most balanced fatty acid profile. Total polyphenols indicate the antioxidant level, oleocanthal is linked to anti-inflammatory properties and fatty acid balance is key to delivering the nutritional benefits.
Australia has the strictest regulations in the world about what can be called extra virgin and that's what sets them apart from other oils.
Fake Extra Virgin Olive Oil
You may have heard about the fake or counterfeit extra virgin olive oil coming from Europe. Partly, this is a case of the media blowing things out of proportion, as usual. The stories suggest that the imported oil has been adulterated or cut with nut oils. Although recent tests by University of California showed that 7 out of 10 imported olive oils labeled extra virgin failed the international EVOO quality standards, none of the oils tested were adulterated. The US has not established a legal definition for "extra virgin" so, although mislabeling is dishonest, it is not illegal.
California vs. European Production
I bet when you think of olive oil production you see a picturesque landscape of gnarly old trees spread around rolling hills and pickers high up on ladders hand-picking the olives. Well, that is rarely the case anymore.
In Europe, much of the labor force has moved to the city. Growers who depended on those workers often have to wait until the olives ripen to the point that the stems will release when the tree is shaken or the limbs are beaten. That doesn't happen until January or later and at that point the olives have begun to oxidize and the oil is no longer fresh. This is where a lot of the problem of "fake" oil comes in. The olives are no longer at their peak, they have lost a lot of their health benefits and don't meet extra virgin standards.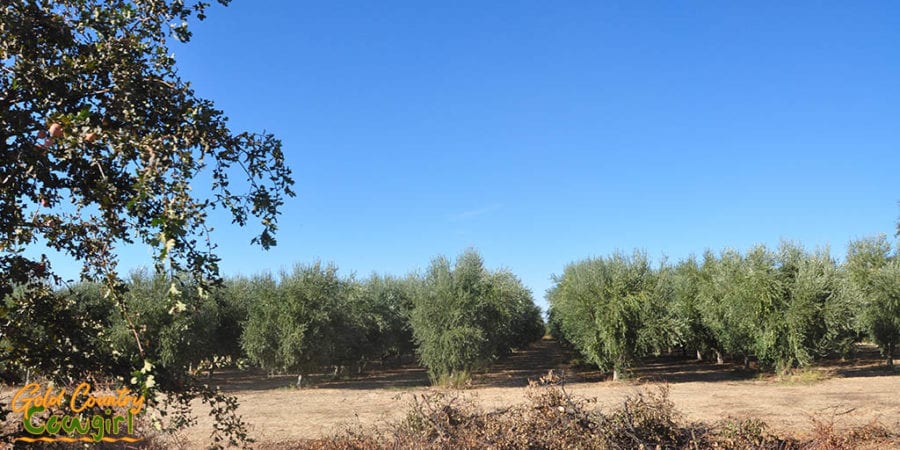 Technology and the vineyard growing method (growing in rows) insures that olives are picked at their prime. They are pressed within hours of picking and the oil is protected from air during storage and bottling.
Click play on the video to learn more about these modern techniques from California grower Corto Olive Co.
State of the Art Facilities at the Cobram Estate Processing Plant
After another short ride on the bus, we arrived at the Cobram processing plant in Woodside, California. We listened to a brief presentation then donned hairnets and went inside.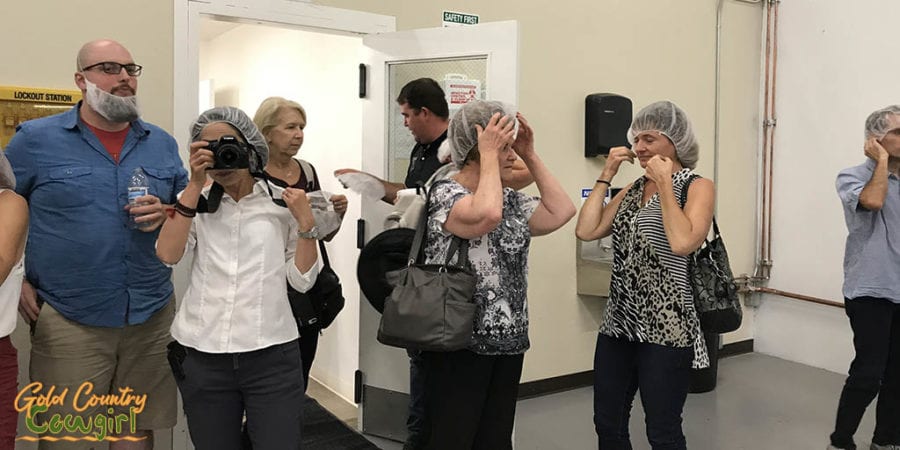 Learning about the process was fascinating. The olives are trucked to the plant straight from the field and are moved by conveyor belt into the machinery. From there, everything is automated. They are sorted, pressed, stirred, decanted and eventually bottled.
The first machine sorts the olives. It can detect color and even small blemishes and rejects the blemished olives.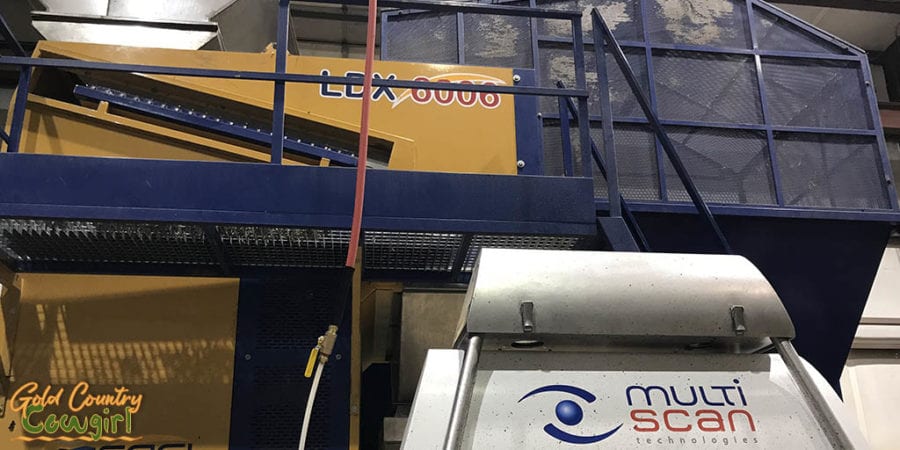 After our tour of the facility, we sampled three oils of varying age and quality.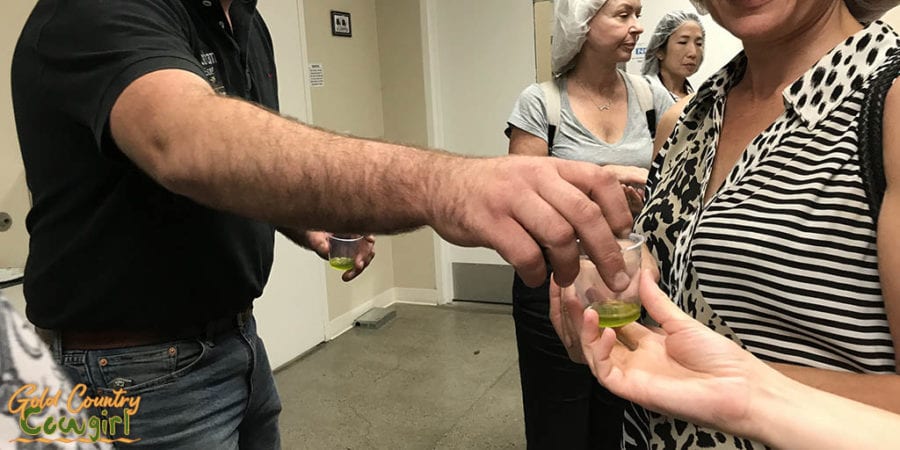 The first two oils were very similar in color. One was just days old and quite pungent. They were both delicious and it was easy to drink the entire sample straight out of the glass. The third, an inferior quality oil, had a totally different mouth feel – like slimy oil – and very little flavor. I could only take a small sip and had to toss the rest. I read in an older news story that these inferior oils are what many consumers prefer because they are used to the old, rancid taste!!
OOCC vs. COOC
California olive growers and oil producers are working hard to make sure when you see "California" on your olive oil label, you know you can trust that it is of the highest quality.
The Olive Oil Commission of California (OOCC) was created in 2014 and is funded by California olive oil farmers who are striving to provide a better product for consumers and who wish to promote clear, simple and accurate labeling of California olive oil. The OOCC is a California government entity operating under authority provided in the California Food and Agriculture Code. California olive oil producers who process more than 5,000 gallons of olive oil during the marketing season are subject to OOCC requirements.
This post is not suggesting that all European olive oil is inferior. There are still lots of great oils from Spain, Italy and Greece. You just need to do your research. One thing you can do is look for the North American Olive Oil Association (NAOOA) Quality Seal. Brands that participate in the program, both imported and domestic, agree to have their products randomly purchased from stores across the United States and tested to confirm they meet or exceed the International Olive Council (IOC) quality standards.
Benefits of Olive Oil
"Published research shows that no other food comes close to extra virgin olive oil for the prevention and treatment of chronic disease." Associate Professor Mary Flynn, Brown University
Contains no trans-fats
Acts as an anti-inflammatory similar to ibuprophen
Contains almost 40 antioxidant chemicals
70% mono-unsaturated fatty acid
It's difficult to gain weight from the mono-unsaturated fats present
Has antimicrobial properties
Aids in digestion
My Takeaways
My most important takeaway from the excursion is that olive oil has a shelf life of about two years unopened and a couple of months once opened. I have a tendency to buy "really good oil" and save it. I'm not sure what for and I will not be doing that anymore.
If the oil is from Australia, buy it! It is the freshest it can possibly be.
I love buying local so, based on what I learned during this excursion, I will definitely be buying California extra virgin olive oil in the future.
Checking your label for best by date, certification labels, etc. can be helpful but are not a guarantee of great extra virgin oil.
Additional Reading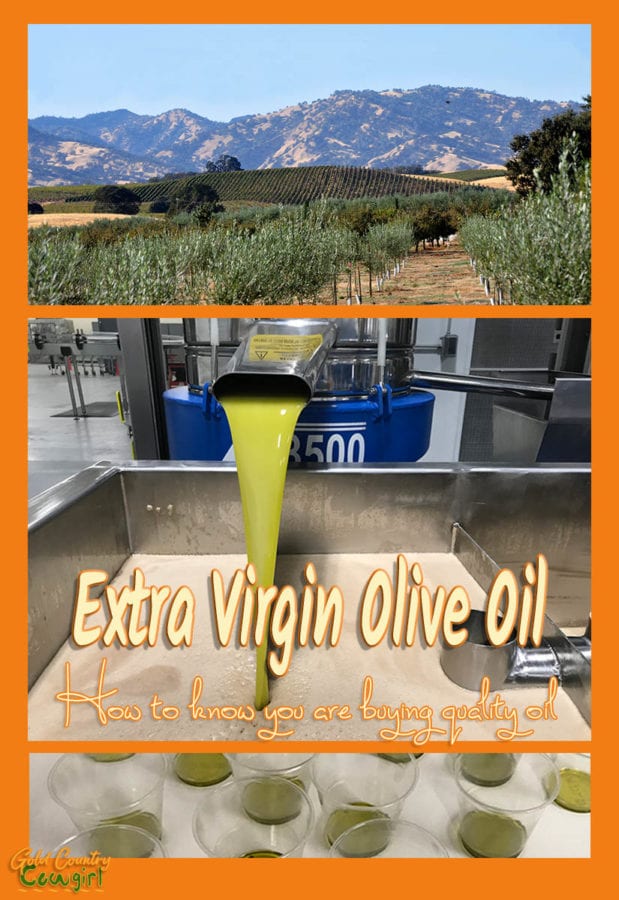 Do you have a favorite olive oil? Do you use it often or save it for something "special?" I'd love to hear your thoughts in the comments.
Until next time…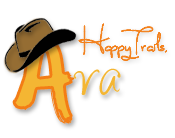 P.S. If you enjoyed this story, be sure to subscribe to the blog (in the sidebar) so you don't miss any future posts. While you are at it, leave your email below to receive my newsletter that contains behind the scenes stories and other exclusive content not found on the blog.
(Visited 1,211 times, 1 visits today)