Volcano is located in Amador County in the sierra foothills of Northern California's Gold Country. It is surrounded by natural beauty and steeped in history. For such a small hamlet, Volcano, CA, population 116, has a surprising number of places to eat, stay and play, all within walking distance of each other (with the exception of Black Chasm Cavern) on Main Street or just around the corner on Consolation St. Here are the restaurants, hotels and attractions so you can visit Volcano like a local.
Where to Eat in Volcano
Kneading Dough Bakery
Everything at Kneading Dough Bakery is made on site using farm fresh, locally sourced ingredients when available. Of course they have bakery items and artisan bread but they have so much more. They have breakfast entrees, souffles, quiches, sandwiches, soups and salads. Their specialties change daily. They aren't open for dinner but they have frozen dinners to go. Need a birthday or wedding cake? They've got you covered. The backyard is available for weddings and small groups.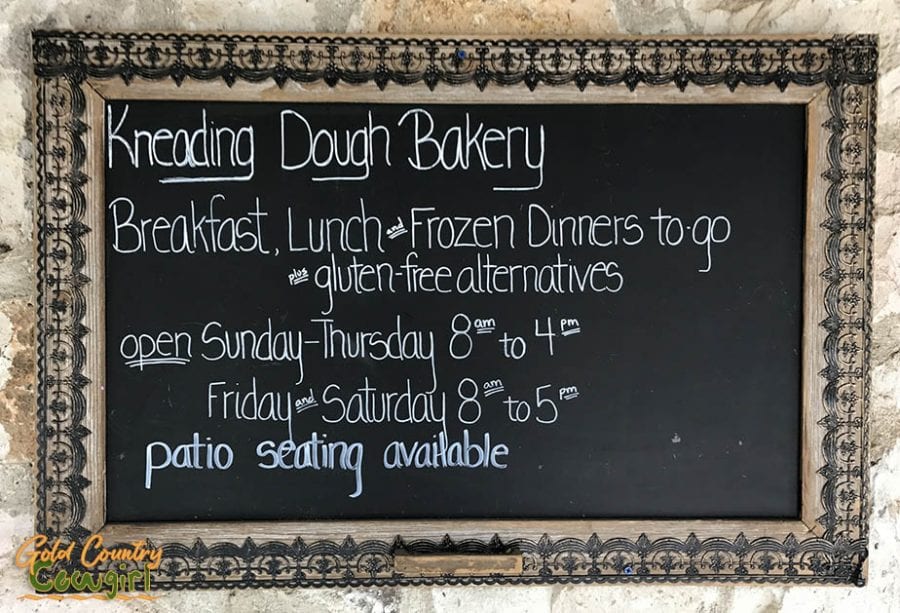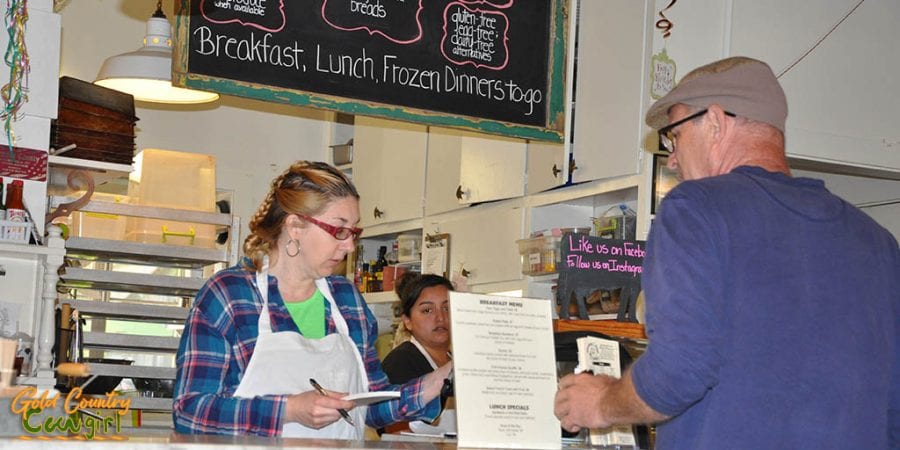 The Country Store
Walking into the Country Store is like taking a step back in time, maybe not quite to 1852 when it was built, but close. It is the longest continuously operating market in California. It was built as a store and it's doors have never closed. The mercantile side of the store carries souvenirs, sundries, groceries, etc.
The other side of the store is the restaurant where owner Debbie Dunn serves up burgers, brats and other sandwiches cooked in an open fire stone oven. Lunch is served from 11:30 to 4:00. I didn't even know this place existed until my last visit. I went in to take a look around but I had already eaten so I didn't try the food. I read their reviews on Yelp and their Facebook page before writing this post and folks rave about the burgers and steak sandwiches. I definitely need to go back and try one.

Volcano Union Inn & Pub
You'll find delicious seasonal offerings as well as daily specials at the Union Pub. The crispy duck wings are a Union original and my favorite appetizer there. They have a lovely outdoor patio. Visit the website to download the menu, see the specials or to make a reservation.
Pub Hours
Monday: 5pm – 8pm
Tuesday: Closed
Wednesday: Closed
Thursday: 5pm – 8pm
Friday: 5pm – 9pm
Saturday: 12pm – 9pm
Sunday: 12pm – 8pm
(209) 296-7711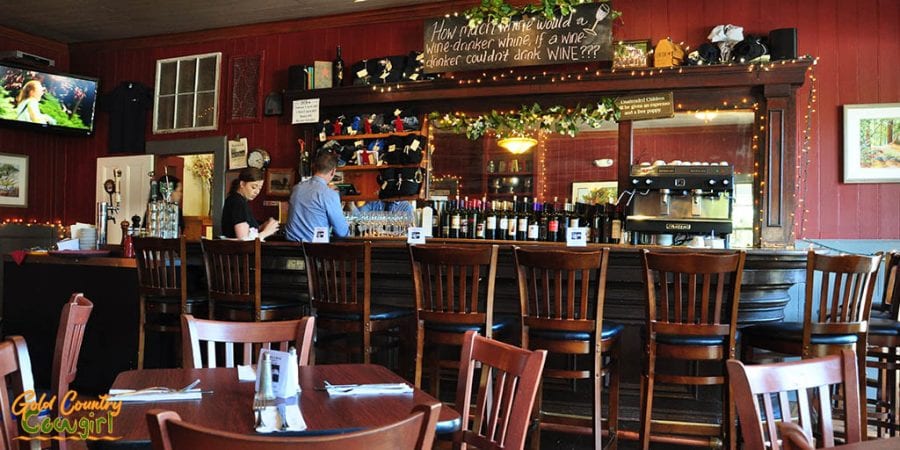 St. George Hotel
The main dining room of the St. George Hotel is very cozy with a nice fireplace. They occasionally have live entertainment in the second room off the main dining room. Check their website for special events and their current menu.
Dining room hours:
Wednesday thru Friday: 5-9pm
Saturday: 12 – 9pm
Sunday: Brunch 9-2, Lunch 11-5, Dinner 5-8pm
Sample Menus
Things always seem to be in a state of flux at the St. George so I recommend you call for reservations or to confirm hours for both the dining room and Whiskey Flat Saloon.
(209) 296-4458
Whiskey Flat Saloon
The Whiskey Flat Saloon was added to the main structure of the St. George hotel in the 1930s. It is the fun place to be in Volcano and where the locals hang out. Tuesday is trivia night and Wednesday is karaoke. Good drinks and excellent burgers.
Whiskey Flat Saloon Hours
TUESDAY/WEDNESDAY – Bar opens at 4 pm and serves food from 5 pm to 8 pm.
THURSDAY/FRIDAY – Bar opens at 4 pm and serves food from 5 pm to 9 pm.
SATURDAY – Bar opens at NOON and serves food from the lunch menu from 12 pm to 5 pm and food from the restaurant menu until 9 pm.
SUNDAY – Bar opens at 9:00 am and serves food from our brunch menu from 9 am until 2 pm and restaurant cuisine from 5 pm to 8 pm.
Where to Stay in Volcano
Obviously, the locals are home sleeping in their own beds but here are the places for guests to stay so you can spend another day visiting Volcano like a local.
Volcano Union Inn
The Volcano Union Inn has four rooms, 2 king and 2 queen, on the second floor above the Pub. Each room has a private bath. Amenities include robes, luxury linens, complimentary Wi-Fi, comfortable beds, iPod docking station, flat panel TV with cable service, dvd player and dvd library. King rooms have balcony access and queen rooms have a view of the beautiful hills surrounding Volcano. Breakfast for guests is prepared from scratch each morning. The Inn is not pet friendly and not suited for young children. Rates range from $95 to $150 per night. Visit the website or call (209) 296-7711 for reservations.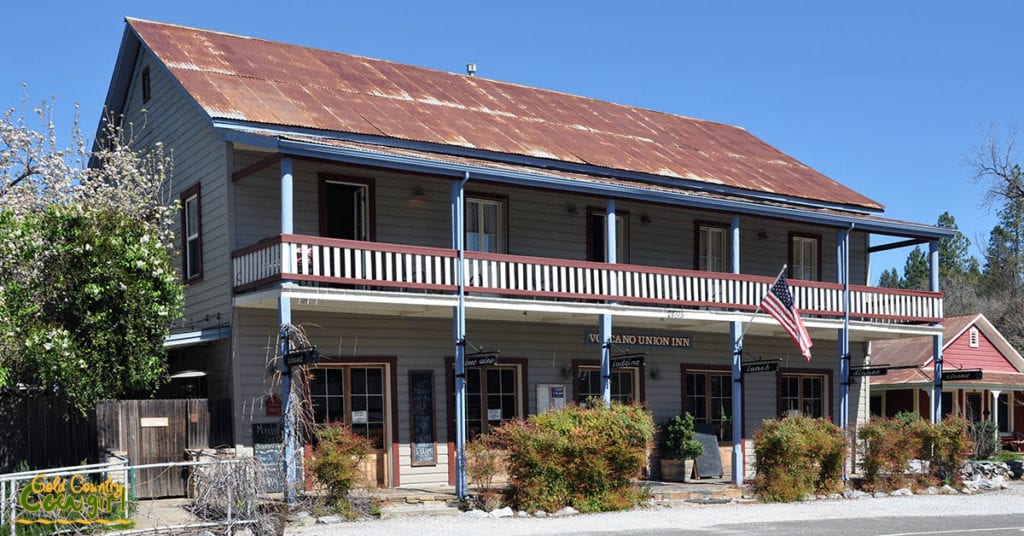 .
St. George Hotel
The 13 rooms in the main building of the St. George Hotel feature queen or double beds. Two have private baths, some have balcony access, some have great views. Each room is unique. The single story annex has six rooms, all with private baths and televisions. Rates range from $55 for the single Rough & Ready room to $209 for the Zinfandel Suite which features a fireplace and a kitchenette. Visit the website to see a description and photos of each room and to make a reservation.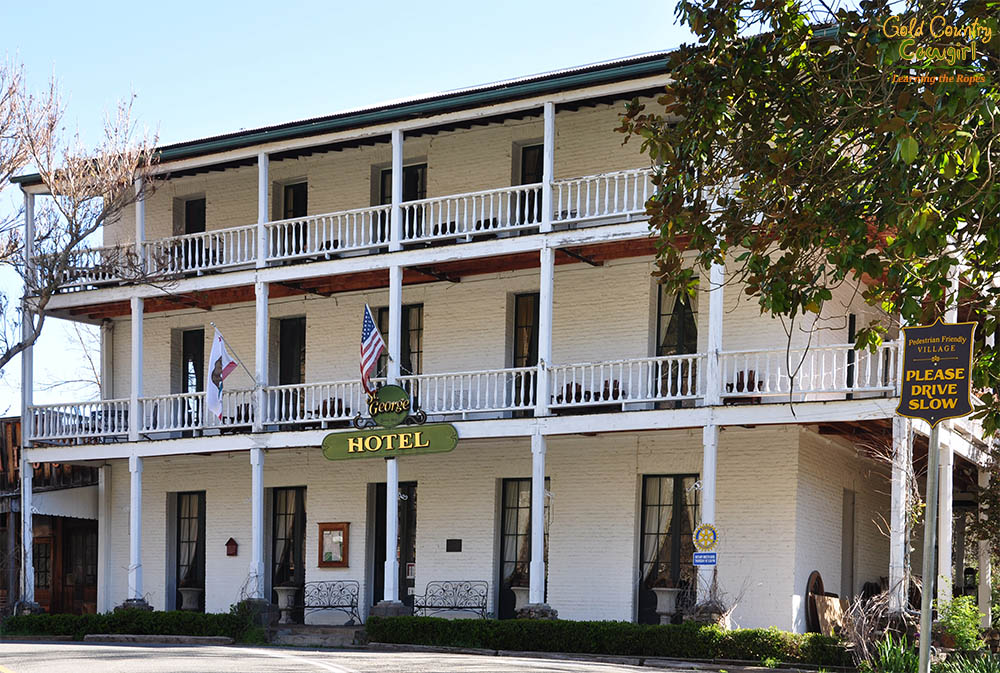 Where to Play in Volcano
Volcano Theater Company
The Volcano Theater Company, which started in 1974, produces five shows per year. Two plays during the summer are presented at the amphitheater where you can bring a picnic and a bottle of wine to enjoy before the performance. The other plays are performed at the Cobblestone Theater, their indoor venue. With a seating capacity of 50, the Cobblestone Theater is the smallest fixed seat theater in California. Performances are Friday and Saturday evenings with a break between plays. Visit their website to see this season's schedule and to purchase tickets.
Ticket prices: General – $18 | Senior (62+) $16 | Student (Under 18) $14 (summer shows only)
(209) 419-0744
Black Chasm Cavern
I visited Black Chasm Cavern in April and thoroughly enjoyed it. It is just a few minutes drive from downtown Volcano. They have a terrific gift shop and an entertaining tour. The formations in the cave are fascinating as is the history of the cavern. Click on the link for details and tips on discount pricing.
Walking Tour
One of the things I did when I first started visiting Volcano was the walking tour. Click on the link to see what I experienced on the tour and to download the map which has a description of all the historic sites.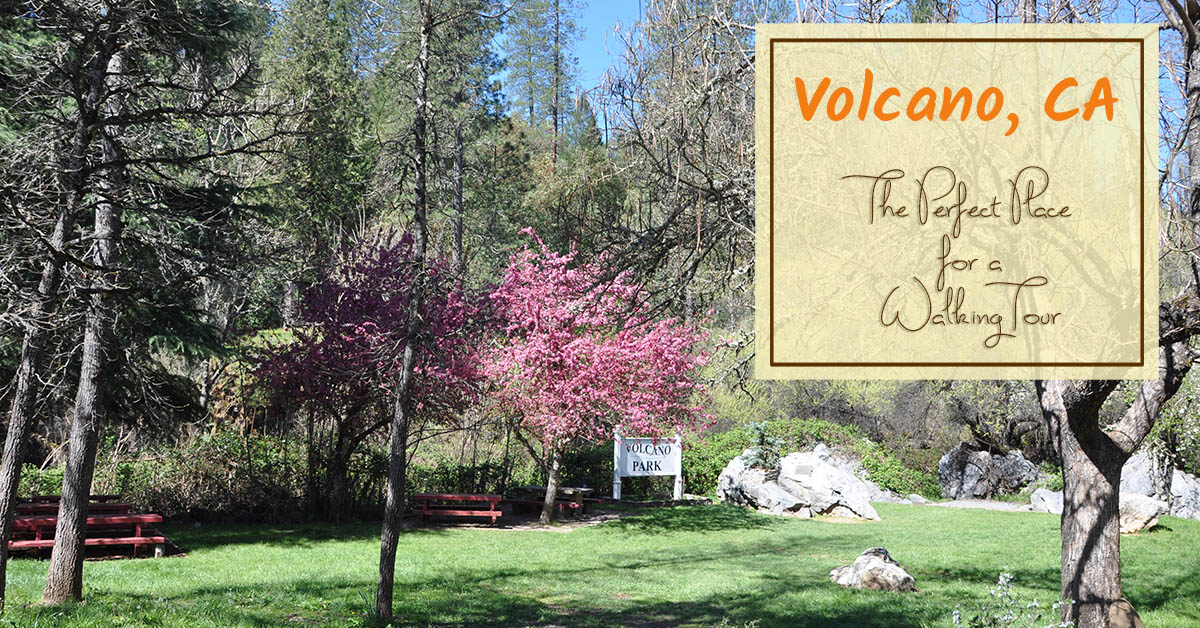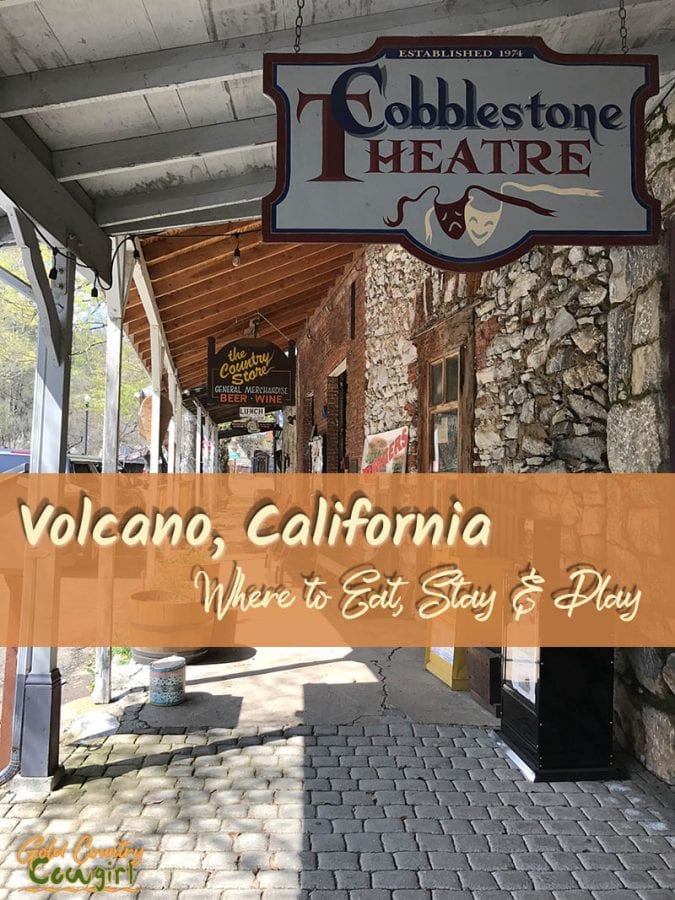 Until next time…
(Visited 1,144 times, 1 visits today)