UPDATE: This post was originally published on April 18, 2017 and has been updated on May 24, 2019 to reflect the change in ownership and other details for Black Chasm Cavern. The operation was sold in December of 2017 and is currently owned and operated by Gold Country Adventures.

Although not a whole lot has changed, the new company's website is not nearly as informative as that of the previous company and there are very few photos. I hope you find this blog post and the updates in it helpful.
Check out this updated post on Black Chasm Cavern. #travel #usatravel #amadorcounty #cave #cavern Click To Tweet
---
If you drive through Pine Grove on Highway 88/104 in Northern California, you will most likely notice the signs for Black Chasm Cavern at Pine Grove-Volcano Road. It's hard to miss them. I have seen these signs hundreds of times and have been meaning to go to Black Chasm Cavern ever since I moved here. Last year, I talked about how I see fun things then forget about them. Well, I finally put this on my calendar and went!

Arriving at Black Chasm Cavern
The drive to the Cavern and visitor center is over a well-maintained gravel road off of Volcano-Pioneer Road. There are a couple of roads that turn off as you drive up — just follow the signs. Before you reach the center, there is a parking lot for RVs and buses. Automobile parking is farther up the road by the center. Outside the entrance to the visitor center and gift shop you'll find picnic tables and clean restrooms.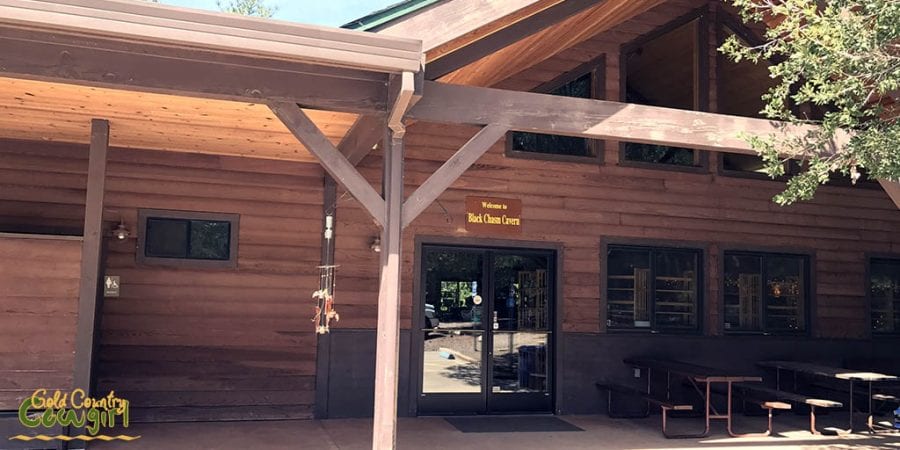 The Visitor Center and Gift Shop
I was pleasantly surprised when I walked into the visitor center and gift shop where a little "wow" slipped out. It is quite large (3,000 square feet) and so not crowded like a lot of gift shops. The vaulted ceiling and large windows let in ample natural light to showcase the gems and other items available for sale. When I walked in, I received a warm and enthusiastic welcome from the staff.
In the gift shop, you can crack your own geodes or buy packages of dirt to take outside to the water flumes. Kids will love watching the gems appear as the dirt washes away.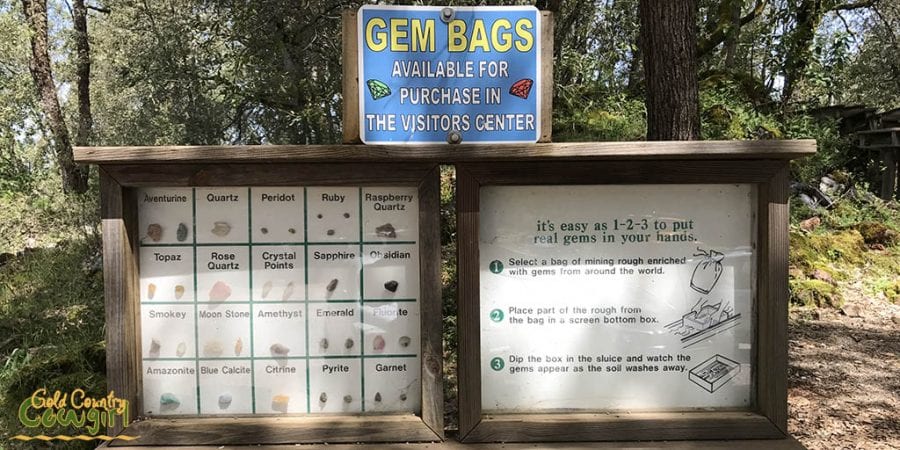 Buying Your Tickets for the Black Chasm Cavern Walking Tour
Black Chasm Cavern is open year round. Cave walking tours are offered every hour on the hour beginning at 10 am and ending at closing time (see below). You purchase your tickets at the counter when you arrive for the next available tour, which is limited to 25 people.
Update: On very busy holiday weekends or other times they can anticipate, they bring in extra guides so there is never much of a wait.
I thought, even on a Saturday, I might be the only one, or at least one of just a few, on my tour. When I asked about it, Michael told me that most of their tours sell out! I arrived around 11:10 and paid for the 12 o'clock tour. By 12, there were 18 people in my group. I had planned to come the day before on Friday and Michael told me there were over 200 school kids there that day. So glad my plans forced me to change to Saturday!
I have read many reviews of Black Chasm Cavern on Yelp and Trip Advisor. The only real negative anyone mentioned is that some people felt the tour is over-priced for what you get. Some said the price is high but worth it. The walking tour lasts for less than an hour and is $17.50 for adults. I tend to agree that this is a little pricey; however, if you qualify, there are lots of discounts available if you know to ask for them.
Update: The price has increased – see below.
Updated: Discounts
I have a hard time thinking of myself as a senior so I rarely remember to ask about senior discounts. They offer a senior as well as a military discount but chose not to specify what they are.

There are group discounts – different rates for children vs adults. Again they chose not to share the details.

If you live in Amador, Calaveras or Tuolumne County you can receive a discount.

They also own California Cavern and have some sort of reciprocation with them.

Come on your birthday and it is FREE!
They were not very forthcoming with their discount rates, saying they preferred not to say in case they changed. You'll just have to remember to ask about them when you are there.
Helpful Tips
You need to leave all purses, backpacks, etc. in your car. Walkways are steep and narrow. These things can get in the way, get caught or even bump into and damage the walls. If you drop something into the cavern, it won't be retrieved!

Photography, even flash photography, is allowed and encouraged, but no tripods or selfie sticks are permitted.

There are 165 stairs down into the cavern and the same coming back up. Keep this in mind if mobility is an issue for you or anyone in your party. A couple of months ago, I might have been huffing and puffing coming back up those stairs, but thanks to my trainer, they didn't even phase me.

Some of the stairs are wet and slippery as well as steep. Be sure to hold the handrail.

It is cool in the cavern, 59 degrees, so a sweater or sweatshirt is recommended, no matter how warm it is outside.

If you are extremely claustrophobic, you might want to skip the tour.
Before the Tour
After spending time (and money) in the gift shop, I went out to the back deck to wait for my tour time. I'm not sure what brought it to mind but I started thinking about claustrophobia. As I've gotten older, that hasn't seemed to be an issue for me. It was never really bad – not like I couldn't go in elevators or anything – but I didn't like really tight spaces. I've even had more than a few nightmares about getting stuck in places. I was hoping that the cavern would be open enough that I wouldn't even have to think about it.
Before you head out on your tour, the guides go over a few rules and some other information. And what do you think they brought up? Claustrophobia! They said to be sure to keep your ticket stub in case you need to leave. OK, now I'm thinking a little more about it.
The Black Chasm Cavern Walking Tour
We headed down the stairs to the cave entrance. It is narrow and low. You have to duck if you are even just a couple of inches taller than me. (I rarely have to duck!) I took a deep breath and started down the stairs into the cavern. So that was it. That was the only spot that gave me even a little concern, and that was mostly anticipation.
The tour takes you through three of the 18 known chambers in the cavern. Most of the other chambers are too small or too delicate for tourists. Our guides, James and Michael, were very knowledgeable, both about the history and the geology of the cavern. They were fun and entertaining. As you may know, I love learning about the history of Gold Country so their stories were fascinating. One of my favorites was about how the cavern was discovered and why some of the formations are broken off.
The formations in the cavern were spectacular and, of course, photographs do not begin to do them justice, but I'm going to show you some anyway. Formations in the cavern include stalactites, stalagmites, columns (where stalactites and stalagmites come together), flowstone, draperies, ribbons and more.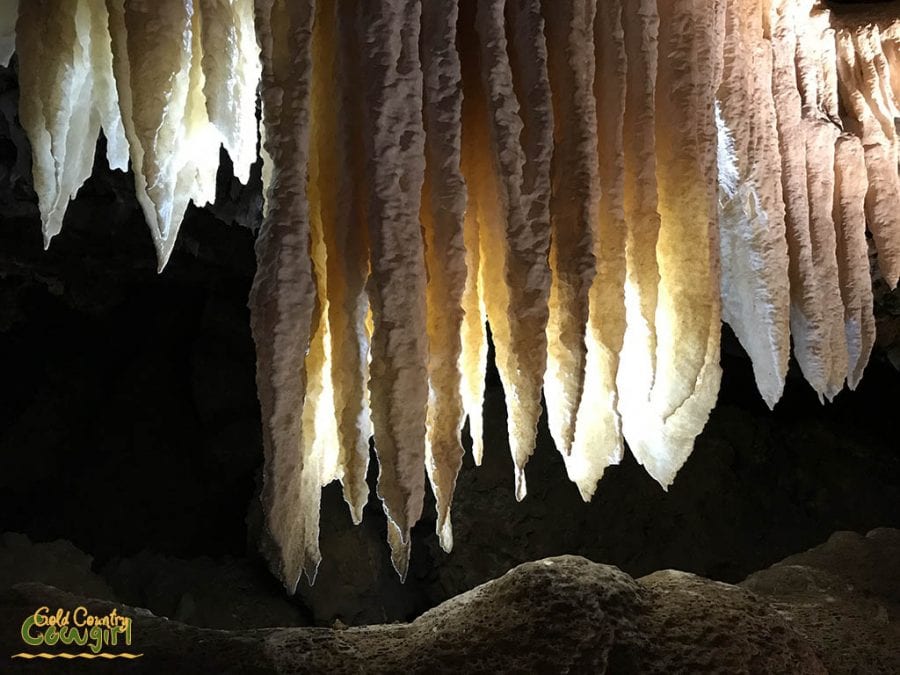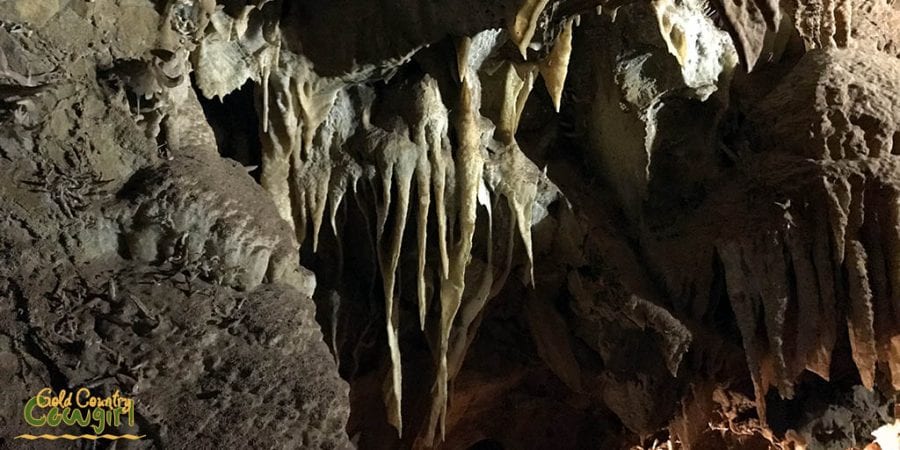 There are many lakes in the lower levels but we only got a glimpse of one. This lake is really quite a ways down but it is hard to tell that in the photo.

These little guys are what saved Black Chasm Cavern from being quarried as an open pit mine. Black Chasm Cavern was granted National Natural Landmark status in 1976 after National Park Service personnel saw the helictite crystal display in the Landmark Room. Fewer than 5% of caves have these formations and they were described as "the best in the west."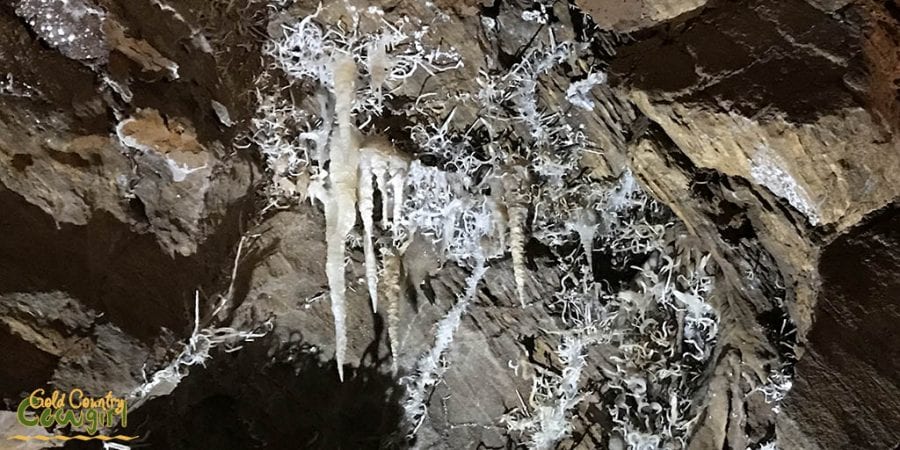 Updated Details
Although it has a National Natural Landmark designation, Black Chasm Cavern is privately owned and operated by Gold Country Adventures.
Location:
15701 Pioneer Volcano Rd.,
Volcano, CA 95689
Note that some sites and maps say Pine Grove rather than Volcano
(888) 488-1960
Hours:
Winter hours (Feb-May) 10-4
Summer hours (June-Aug) 9-5
Be sure to check their website for any changes in hours and time of last tour
Price:
Adult $18.50
Child $10.00 (under 5 is free)
Various discount rates – see above

Even if you spend a fair amount of time in the gift shop and the zen garden (free), you'll only need a couple of hours to visit Black Chasm Cavern. That leaves you plenty of time to visit the Masonic Caves just down the road or even do a walking tour in the nearby town of Volcano. If you didn't bring a picnic, there are several places to grab a bite to eat and a glass of local wine before or after your walk.
If you enjoyed this post, subscribe to the blog (in the sidebar) so you receive notifications of new posts. And if you want access to scenic stock photos and exclusive content sent to your inbox in my newsletters, sign up to my mailing list below or in the sidebar. These are two separate subscriptions, but don't worry, I won't clutter your inbox.
Until next time…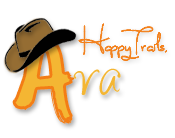 (Visited 2,285 times, 1 visits today)