When I finally pulled away from the home I had lived in for the past four years in Pine Grove, I was both relieved and excited. I knew there were things I would miss but there were also some uncomfortable things going on that I was glad to be leaving behind. The thought of what might lie ahead – whatever that might be – was exciting! I was headed to Texas in my RV, making a lifelong dream come true. I had a general idea of what my California to Texas RV itinerary would be but I also wanted it to be fluid and flexible.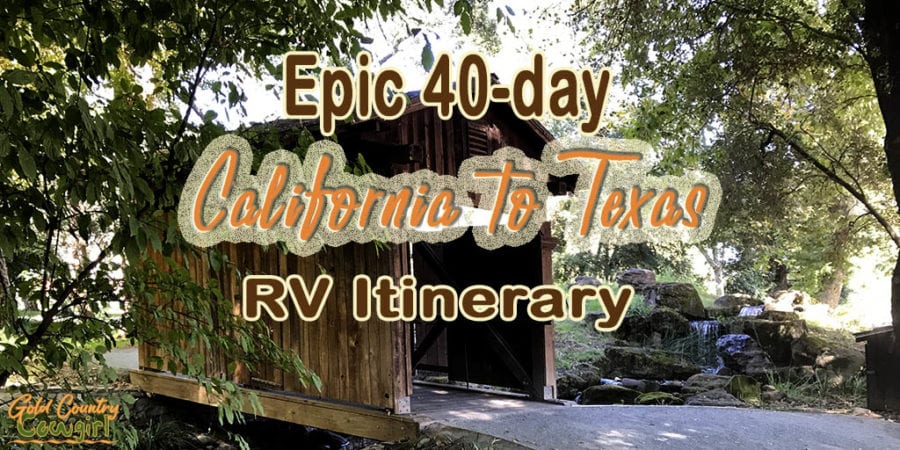 To set the stage for this trip for those of you who don't know, this was my first time ever towing a travel trailer except for the day I brought it home. And this one is big — bigger than I had originally planned on getting. In spite of my trepidation, fueled by excitement, I got behind the wheel and headed off on what would end up being an epic 2800-mile RV trip from California to Texas. The actual travel miles from California to Texas were a little over 2500. The rest was driving from campsites for sightseeing.
17 stops on this epic 40-day California to Texas RV Itinerary. How many of them have you visited? #travel #usatravel #rvtravel
Click To Tweet
40-day California to Texas RV Itinerary
Click on any bold link below to learn more about my stay in that area.
Curious to know what this trip cost? Read: What Does a 2800 Mile, 40 Night RV Trip Cost?
---
---
California – 17 Days & 650 Miles
It seemed like it took me forever to get out of California! In fact, it did take up 17 of the 40 days of my California to Texas RV itinerary. It was a fond farewell to the state I had loved for so long but was happy to be leaving.
Days 1-4 – Lodi – 53 miles
I spent my first weekend on the road in Lodi, just 53 miles away from my former home. This gave me an opportunity to get a feel for the rig without stressing out over a long drive. Everything went so smoothly, both at Flag City RV Resort and for my first night of boondocking, that I was quite confident about hitting the trail by the time I left Lodi. I wrote a pretty thorough post about this weekend, so check it out for the details.
Days 4-10 – Newman – 70 miles
Fisherman's Bend in Newman was my next stop. My drive there took me on the freeway for the first time. Oh, those firsts. I stressed out a little bit but for no reason.
Fisherman's Bend is a funky little park with some full-timers, but it has water, electric and sewer on level grass sites. The staff is super friendly and helpful. With 50% off a night through Passport America, it was just $17.50 a night (for up to two weeks!) so the price was definitely right.
The park is right on the San Joaquin River which was just steps from my site. It seems fishing is the main attraction and the park has a small boat ramp. There aren't a lot of things to see and do in the area so I spent a fair amount of time relaxing and walking along the river. I did some cooking and got a blog post published. Turlock, about 20 miles away, has lots of shopping so I took the time to stock up on groceries one day.
I had only planned to stay there a couple of nights but I was heading to Paso Robles from there where I would be boondocking at a winery. The temperatures in Paso Robles were in the 90s. I was concerned about leaving the cats in the trailer without air conditioning and I didn't know if there would be shade. Since the forecast was for cooler weather in the next few days, I stayed four days more than planned. It worked out perfectly though. When I got to Paso Robles, temperatures were in the high 70s and the cats were fine in the trailer in the shade.
Is this the Worst that Could Happen?
I wasn't even two weeks into my California to Texas trip and the two worst things of the whole 40 days happened here at Fisherman's Bend. When I went up to the office to pay for the additional four nights, I realized that my chairs had been stolen. I mentioned it to the office staff, not expecting they would do anything, but they were just beside themselves. They had kicked out some undesirables the day before and we agreed that they were probably the culprits. They gave me those extra four nights free and replaced my chairs with some used ones they had. So that actually turned out to be a bit of a good thing if not a wash.
The absolute worst thing that happened on my whole trip is that when I was preparing to leave and dumping my tanks, my black tank was clogged! I got on the internet to see what suggestions there were for a fix. I tried a couple but they just weren't working for me. The grounds keeper, Reuben, saw me struggling and came to my rescue. He took my spare sewer hose and put it down from the inside. After just a few minutes of us working at it, it emptied and ran free. Reuben even cleaned up the hose for me and found a plastic bag for it.
OK, maybe that's TMI but the black tank is a fact of life on the road. This was probably my biggest and most important lesson learned — use lots of water in the black tank!
Days 10-12 – Paso Robles – 158 miles
My first fairly long day of driving (I tried to make it not more than 3-4 hours a day of driving) was to Paso Robles. I got a little stressed on this drive because I let my gas get too low and was looking for a station in the middle of nowhere. I paid the price – over $5 a gallon!! You can bet I never let that happen again!
I was pretty excited about this stop in my itinerary for a few reasons. First, I planned to meet up with a long time friend from southern California who now lives in Santa Maria. Second, I would get to do my last day of wine tasting in California in a region I hadn't visited for more than 20 years. Third, I would be boondocking for two nights for the first time.
Since Tobin James Cellars (I love their tagline: "Paso Robles in a Glass") was kind enough to let me stay two nights, I had a full day to go wine tasting. Sheila arrived late morning and we headed to the Tobin James tasting room. I had been there the day before, shortly after I arrived, and had already purchased two bottles of their wonderful wine!
After Tobin James, not wanting to do anymore wine tasting on an empty stomach, and because we like to eat, we headed to Berry Hill Bistro in downtown Paso Robles for a tasty lunch. We shared a tempura shrimp appetizer and a marinated duck breast salad.
Back on the road, our first stop was Eberle Winery, which I think was my favorite after Tobin James, especially in terms of ambiance and hospitality. The tasting was complimentary and they took us on a tour of the winery.
Next up was Halter Ranch where tastings were $20! I was totally put off by that so I didn't taste. In a tasting, you usually get five or six one once pours (or less). That means you would be paying $20 for a 6 ounce (or less) glass of their wine. That just doesn't make sense to me. The place was newly remodeled and beautiful so I guess they had to pay for that. They let Sheila taste the one in particular she was interested in without paying the tasting fee.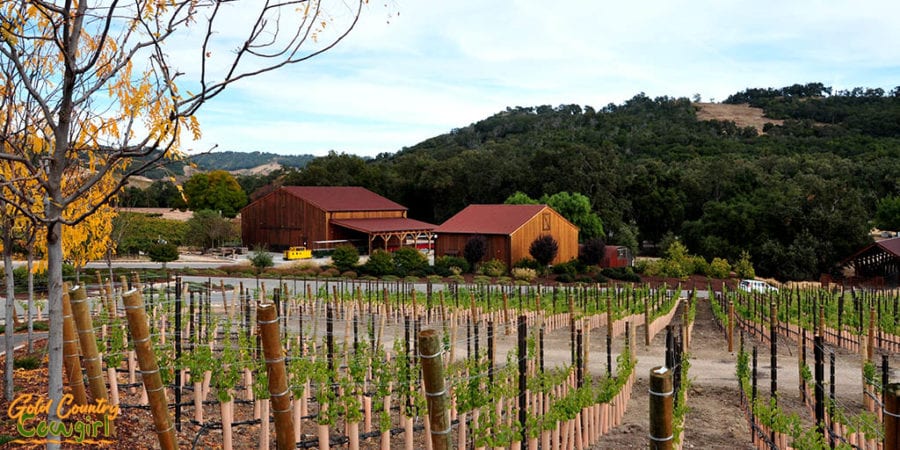 Our last stop was Croad Vineyards which I thoroughly enjoyed. They have some cute sculptures on the patio, an amazing view and friendly staff. Their tasting fee is $10 which is much more reasonable in my opinion. If you aren't traveling by RV and want to totally immerse yourself in the wine experience, you can stay on the property there at The Inn or Ranch House.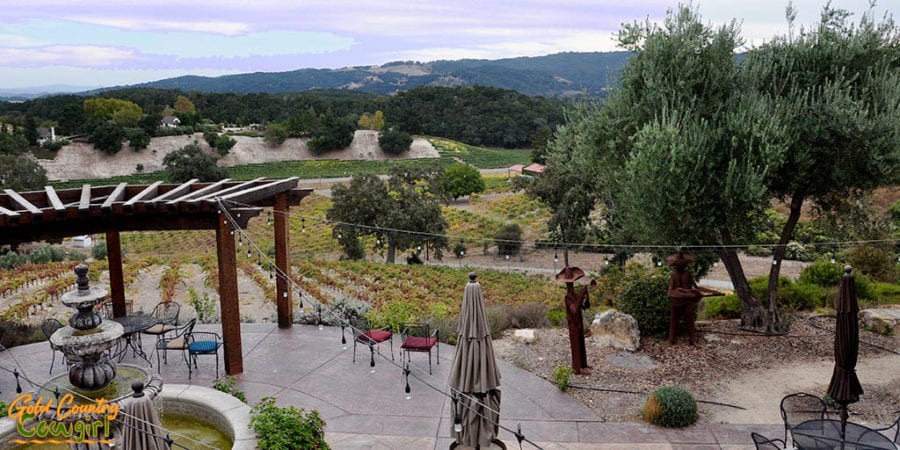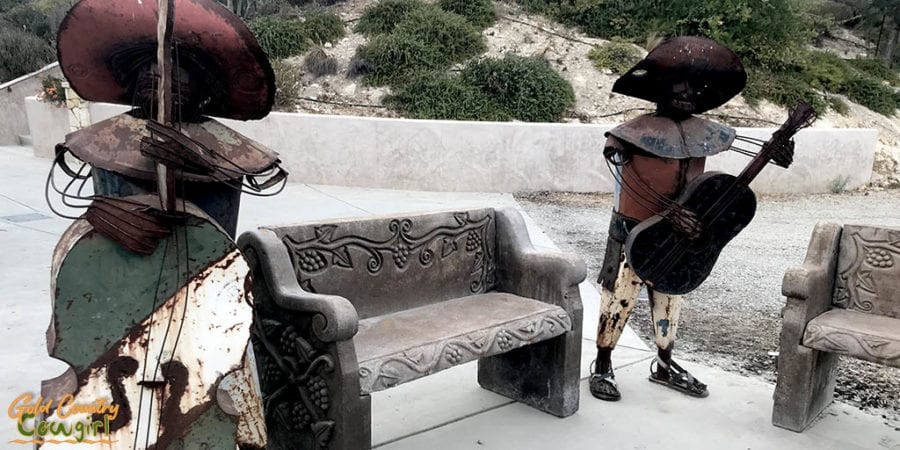 Both of the last two places waive the tasting fee if you purchase two bottles of wine. I guess I've become a little jaded after spending four years in the Sierra Foothills wine region where tastings are usually $5 and waived with the purchase of one bottle. Northern California's Gold Country is still a hidden gem for wine and I can't recommend it enough.
Our last stop for the day was another visit to Tobin James. Sheila bought a really awesome bottle of wine and I was a little jealous and sad that I wouldn't be sharing it with her!
Days 12-16 – Bakersfield – 109 miles
I had planned to spend just one night in Bakersfield to break up my drive but you can read all about why that changed in the blog post I wrote about my three days in Bakersfield. This turned out to be a great stop. I got some work done on the trailer, got shopping and errands done, visited a couple of museums and had a night on the town.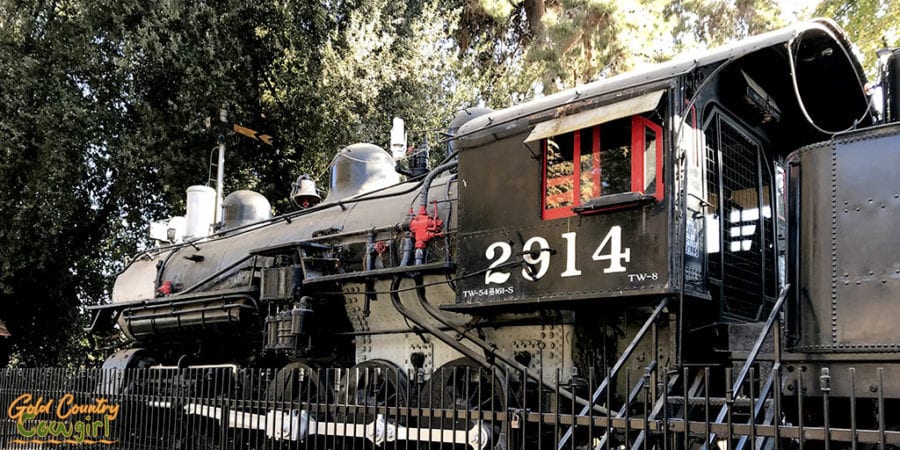 I stayed at Shady Haven RV Park, which is a gated facility with all the amenities including great free wifi and cable TV. There is an older section of the park with full-timers which some people complain about in reviews but I didn't see it as a problem. I was in the newer section which I had almost entirely to myself, at least for the first couple of nights. This area of the park is right next to the train tracks which I actually enjoyed. I liked watching them and wondering where they were going and what they were carrying. It was hot enough that the air conditioner was on so I didn't hear them at night.
Days 16-17 – Needles – 271 miles
Oh my gosh! Was this ever a stressful trip! I decided before I left Bakersfield to forego a boondocking stop I had planned halfway and push on to Needles. It was going to be a full four hours of driving but I felt I was up to it at this point. Well, was that thought ever a mistake. First of all, the map calculated that four hours based on the 70 mph speed limit. I was only doing 55 (maximum speed for trailers in California), maybe 60 at the most (sometimes 35 uphill), so that stretched the time. But worst of all, this drive was over the Tehachapi Pass. Now, I knew that and even researched it. The elevation is only 3,793 feet so I thought, "How bad can it be?"
Well, I'll tell you how bad it can be for this newbie driving a heavy rig in mountainous terrain for the first time! So many thoughts ran through my head: Can my car handle it? How much should I push my vehicle when it is slowing down more and more? Will the uphill never end? Did I really need a new radiator like a mechanic told me? That last one is probably what weighed heaviest on my mind. Every few minutes I was checking my temperature gauge. My temperature gauge barely moved the whole time and I made it just fine, but that four hour drive was nearly six hours of stress. I was so relieved when I finally arrived in Needles.
I stayed at a little park called Fender's River Road Resort right on the Colorado River. This park also has a motel – the only motel on the river. I got there too late to do any exploring and was wishing I could spend a little more time there. By this time, though, I had my reservations for the Grand Canyon Railway and had to keep to my schedule for the next few days.
---
---
Arizona – 7 Days & 323 Miles
The bridge over the Colorado River was just a short distance from Fender's River Road Resort and it meant I was entering the second state on my California to Texas RV itinerary. I was a little startled when Siri announced, "Welcome to Arizona!" Hmm… Now that I'm thinking about it, I wonder why she didn't welcome me to New Mexico or Texas.
Days 17-18 – Kingman – 73 miles
When I crossed over into Arizona, I was on my way to another Harvest Hosts boondocking spot. My original plan was to taste my first Arizona wine in Kingman but the delay in Newman meant I arrived on a Monday when Stetson Winery was closed. This presented me with the pleasant option of staying at Desert Diamond Distillery and learning about rum.
Days 18-21 – Williams – 116 miles
I was so excited to arrive in Williams. Not only was I going to the Grand Canyon the next day but I was going by train! This was by far the highlight of my California to Texas RV itinerary. Visiting the Grand Canyon was the only "must do" of the trip and that goal was met in spades. I absolutely loved my day there and traveling there on the Grand Canyon Railway.

When I learned about taking the train to the Grand Canyon, I knew the best place to stay would be the Grand Canyon Railway RV Park but I figured it would be expensive. I was shocked but pleased to find they are Passport America members so paying half price for three nights made it quite reasonable. It was the perfect place. It was right next to the train station and they provided a shuttle.
I think I was so excited about being there for the Grand Canyon and the train that I just forgot about taking any photos of the RV park. It is a super clean and modern park. In addition to wifi, cable TV, laundry and showers located in the RV Park, they have a pool, spa, health club, pet resort, cafe, pub, and a large gift shop next door at the Grand Canyon Railway Hotel and train depot.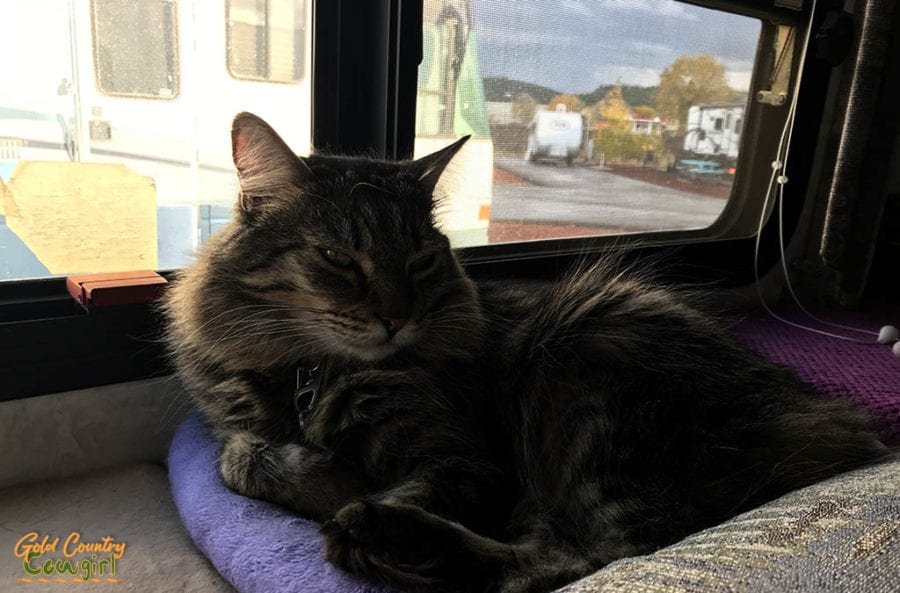 The RV park is also just a couple of blocks from the National Historic District of downtown Main Street Williams. If you are a Route 66 buff you need to visit Williams. They say it was the last Route 66 community bypassed by the new interstate in 1984 but the town keeps the nostalgic vibe alive. Along with the diners, soda fountains and quirky hotels, you'll find all kinds of Route 66 memorabilia.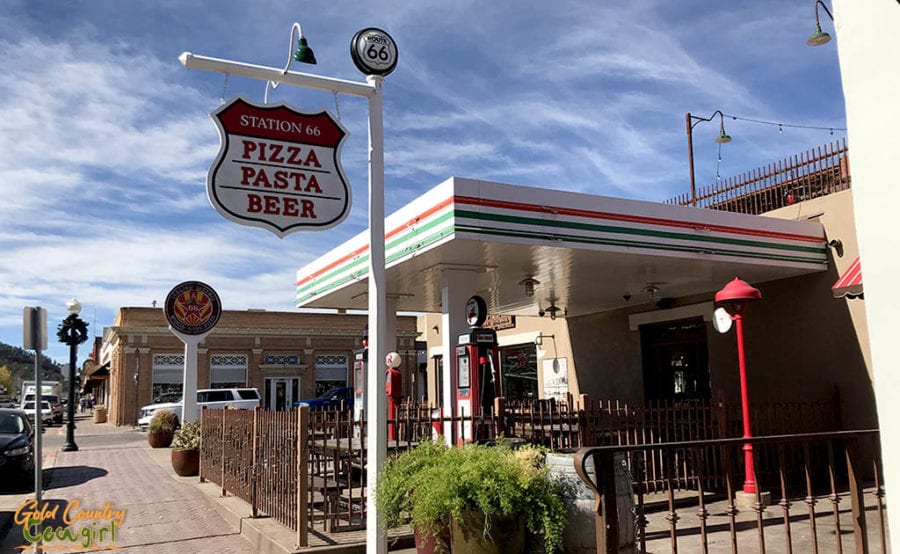 As I was walking around town with hunger pangs gnawing at my stomach, I tried to decide on a place to eat. I really wanted to try one of the diners but instead decided to kill two birds with one stone and go to Historic Brewing Company.
There's lots to see and do in this area and it's definitely worth more than a three night stay!
Days 21-23 – Sun Valley – 134 miles
I'm not sure why I planned to stay in Sun Valley for two days rather than one, other than to relax and write, but it turned out to be a lucky thing. If I had only stayed one night I would have missed the Petrified Forest National Park and Painted Desert! I didn't get much writing done during this stop but I sure enjoyed this outing.

Sun Valley RV Resort is a small, rustic park with just 24 spaces right off Highway 40. Level dirt spaces have water, electric and sewer. The only wifi and cable TV are in the clubhouse where you will also find the laundry and restroom. There is a bathhouse but it was closed for remodeling when I was there. Outdoor amenities include a playground and dog run.
The evenings had been pretty chilly for the past few days but the cats and I were always cozy inside. I love the ambience of my little electric fireplace and am so glad I decided to bring it along. I enjoyed one of many beautiful sunsets out the back window and settled in with a recorded TV program after a day of exploration.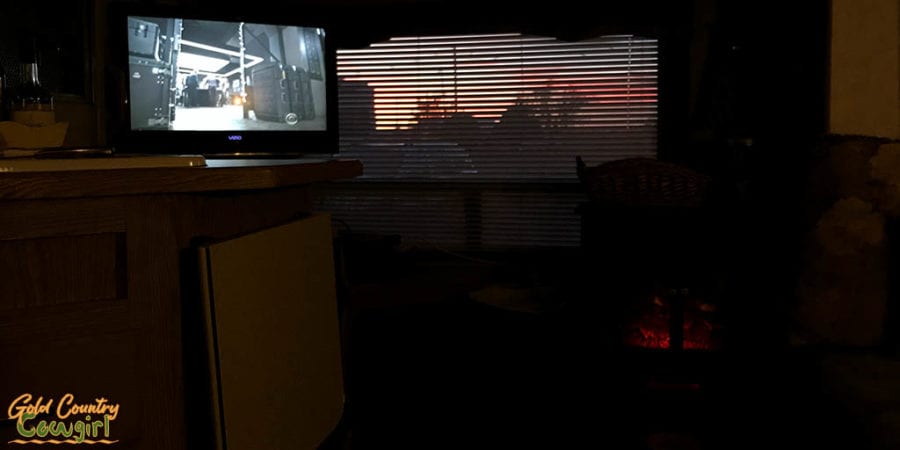 ---
---
New Mexico – 4 Days & 566 Miles
I ended up not spending a lot of time in New Mexico since I didn't get there in time for the Balloon Fiesta to be on my trip itinerary. I went to the Balloon Fiesta once in 1984 and it is definitely on my bucket list for a future trip.
Days 23-26 – Albuquerque – 216 miles
I knew when I left Pine Grove on October 12th, nearly three weeks later than originally planned, that I would not make it to Albuquerque in time for the Balloon Fiesta. Though disappointed, I was determined to find some other fun things to do there.
I enjoyed exploring Piedras Marcadas Canyon in Petroglyph National Monument and was really happy to finally get to do some wine tasting outside of California at Casa Rondeña Winery.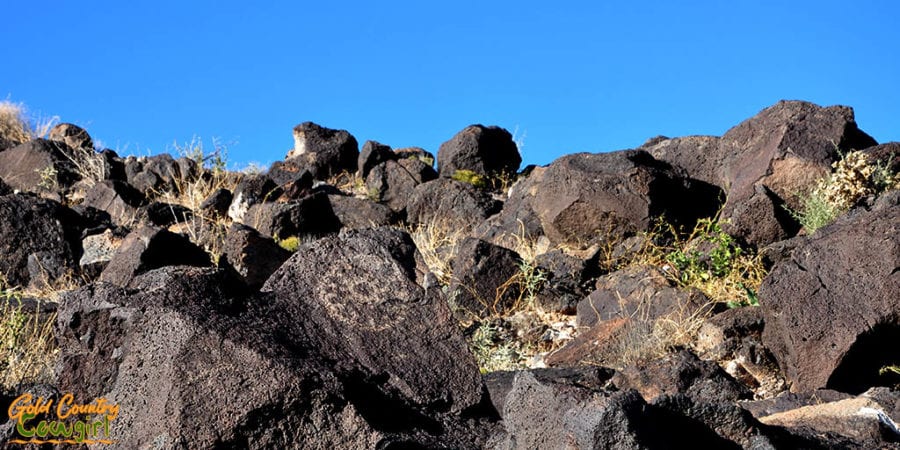 When I was looking for a place to stay in Albuquerque, I was for some reason really drawn to Enchanted Village RV Park and I wasn't disappointed. They have 135 spacious sites with plenty of shade. There's no cable TV but I got lots of good channels with my HD antenna and wifi was great. There's a clubhouse filled with memorabilia; a pool; a super laundry facility; and a trading post with Native American crafts, food and other must haves. There's onsite propane (they pick up and deliver) and RV supplies.
Days 26-27 – Fort Sumner – 190 miles
This stop in Fort Sumner at Valley View RV Park was a delightful find. I couldn't always locate a park through Passport America so I occasionally had to use other sources. I found this park through my Park Advisor app. The spaces are large and grassy with water, electric (30/50) and sewer. The wifi worked great. There are no other amenities like showers or laundry and it was too cold for me to care that they don't have a pool or spa.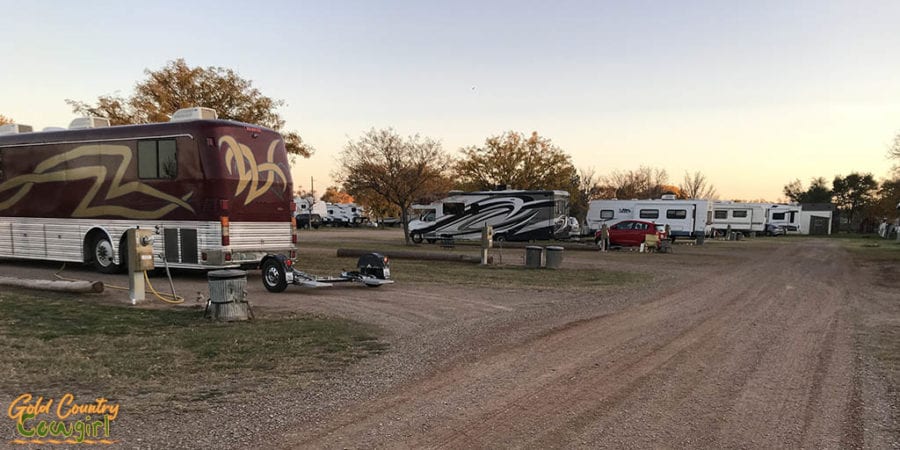 There's no office for check in but I had made a reservation that morning and my name was on my assigned site. There is a drop box for payment but a nice gentleman on a golf cart came by around 5pm to collect the $20 fee.
I arrived too late to visit the Billy the Kid Museum just around the corner and the next morning it was quite cold. It was so cold that I didn't feel like walking the few blocks to the museum. I don't know what I was thinking when I was packing. I didn't put a very warm coat in the trailer — I shipped a couple to Texas and gave the rest away!
---
---
Final Leg of my California to Texas RV Itinerary — Texas – 14 Days & 967 Miles
As you are probably aware, Texas is a big state – the second largest is the US. Although there were several stops on this part of my California to Texas RV itinerary, I spent a lot of the time just driving from RV park to RV park. The weather had turned cold, cloudy and rainy and I needed to step up my time table a little if I was going to make it to my destination by Thanksgiving.
Days 27-28 – Lubbock – 160 miles
You might be surprised to learn that the first vineyard established in the US was in Texas in the 1600s by Franciscan friars. There are now eight AVAs (American Viticultural Area) or wine growing regions in Texas drawing nearly 2 million visitors annually. Although it is the second largest AVA in the state in size, the Texas High Plains region that I was about to enter produces 80% of the grapes grown in Texas.
Lubbock is the main city in the region. When I arrived in Lubbock, the forecast was for rain. I had planned to boondock at a winery as there were two I was interested in that were close to my route. However, reviews I read of the two said they were both on dirt roads that had issues when it rained. I was disappointed to be missing out on another winery but I didn't want to risk getting stuck or having some other problem.
Since I was staying just one night, I found the only Passport America park in the area, Mesa Verde RV Park in Wolfforth. I remember the drive there but for the life of me I couldn't remember a thing about the park and I didn't take any photos. It took looking at some photos online to jog my memory.
Days 28-29 – Abilene – 163 miles
I couldn't find a Passport America park in Abilene so I used my Park Advisor app to find a place there. The Abilene RV Park got pretty good reviews but I'm not quite sure why.
Staff was nice enough (I only saw one person when I checked in) but it is the first place I really felt like we were packed in like sardines. There was minimal space between sites and roads were narrow. I had a pull-through site but felt like I barely fit in it lengthwise. I was lucky that I was on an end site so I had a little grass and openness on one side. Otherwise, roads and sites were dirt/gravel. It's right off the highway so it was a bit noisy. Sites were relatively level with water, electric and sewer but I couldn't get the wifi to connect and there was no cable TV. At $35 a night, I felt like this place was pretty expensive for what you get.
This was strictly a stopover with a place to sleep. My impression might have been different if I had stayed longer but this was definitely my least favorite park of the trip.
Days 29-33 – Glen Rose – 128 miles
I'm not sure Glen Rose would have been my chosen stop in the Dallas area except that I was meeting a friend there. She was competing in the Extreme Cowboy Race and I was excited to see her. I arrived around noon on Saturday and tried to connect with her. By the time we connected, she was getting ready to make a run and I couldn't get there in time for it. I figured I would see the finals on Sunday but she didn't qualify and left Sunday morning to head back to Southern California.
Oakdale RV Park was the official park for event participants so I chose to stay there. It is a Passport America park and it was just $15 a night. I liked this park a lot, both the amenities and the ambiance. I had a great end site with lots of green space on one side. The weather had been getting progressively worse as I drove across Texas so I decided to hang out there a few days hoping for an improvement in weather for sightseeing in San Antonio.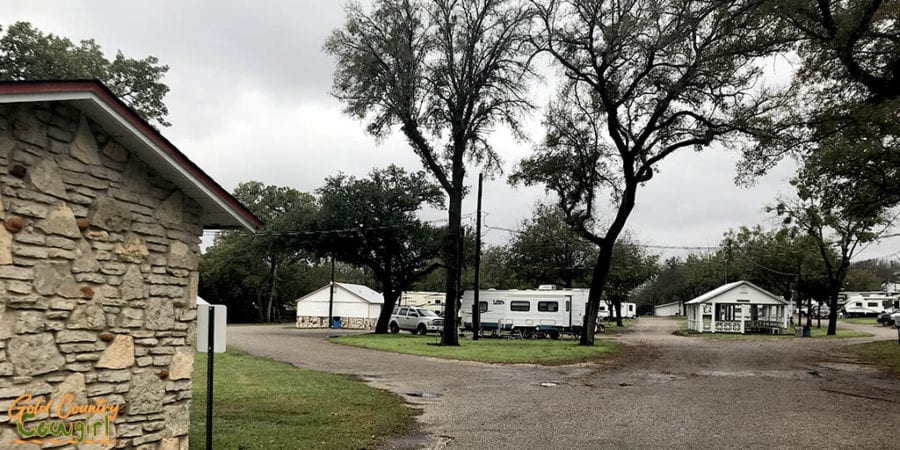 I drove around the area some in the rain and did grocery shopping in a nearby town. If the weather had been better I would have visited Fossil Rim Wildlife Park and Dinosaur Valley State Park.
Since I was in Texas, I decided to go out for an early dinner and have some Tex-Mex food. Do you know the difference between Tex-Mex and Mexican food? I did some research and was totally surprised at what I learned. Look for that in a future post.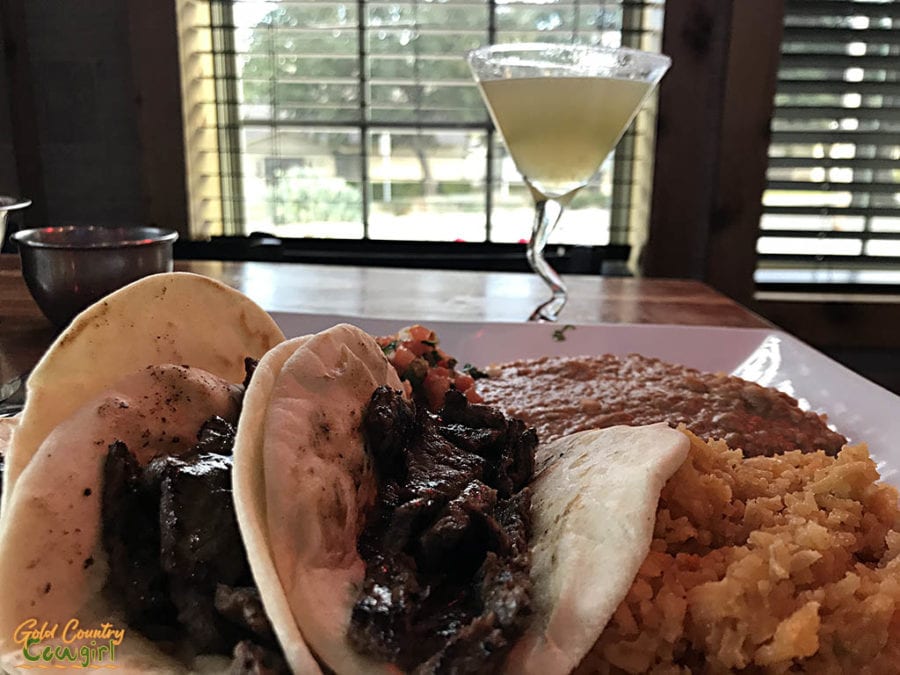 Days 33-34 – Rogers – 105 miles
The morning I headed out for Rogers, the sun was finally peaking out a little. By the time I arrived, it was a pretty clear day.
When I was planning my California to Texas RV itinerary, I basically used two sources – Passport America and Harvest Hosts. I tried to find fun and unusual places to boondock through Harvest Hosts every few days and when I saw Walker Honey Farm in Rogers, I penciled that in. I felt a kinship of sorts with this place that made mead from their honey. Years ago, my former significant other and I made mead so this was a place I was eager to visit. It was quite nostalgic drinking mead after so many years.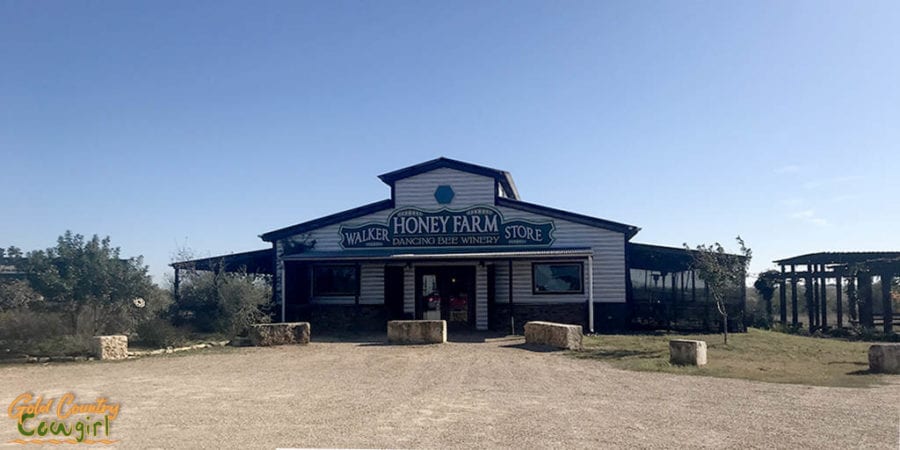 Days 34-37 – San Antonio – 157 miles
Oh, did I ever love San Antonio! This was probably my second favorite stop on my California to Texas RV trip. Three nights there was just not nearly enough and I am so looking forward to going back in spring once the weather settles down. I did do my utmost while I was there to see the best of San Antonio the first day of sight seeing and the rest of the missions on the San Antonio Mission Trail the second day.
I stayed at Braunig Lake RV Resort in Elmendorf, just outside of San Antonio. This location was awesome and I loved it. It was near to shopping in town and only about 20 minutes from San Antonio. Even though it's close to everything, it still has a wonderful, wide open, rural feel. The park had lots of amenities including cable TV, decent wifi and a stocked, 5-acre lake with catch and release fishing. Chances are good I will stay there again when I make it back to San Antonio.
Days 37-40 – Mathis – 102 miles
When I arrived at Wilderness Lakes RV Resort in Mathis, it was pouring down rain. I had scheduled three nights here and was really hoping to spend lots of time outdoors, but the weather didn't cooperate. This 130-acre park is in a prime wildlife and bird watching area with lots of nature trails. "The combination of open water, river, marshland, brush and woodlands form a wildlife, butterfly and birdwatcher's paradise." In addition to all this wild nature, they have three stocked lakes, a butterfly garden, salt water pool, laundry, showers, and more. Great wifi is available for a fee.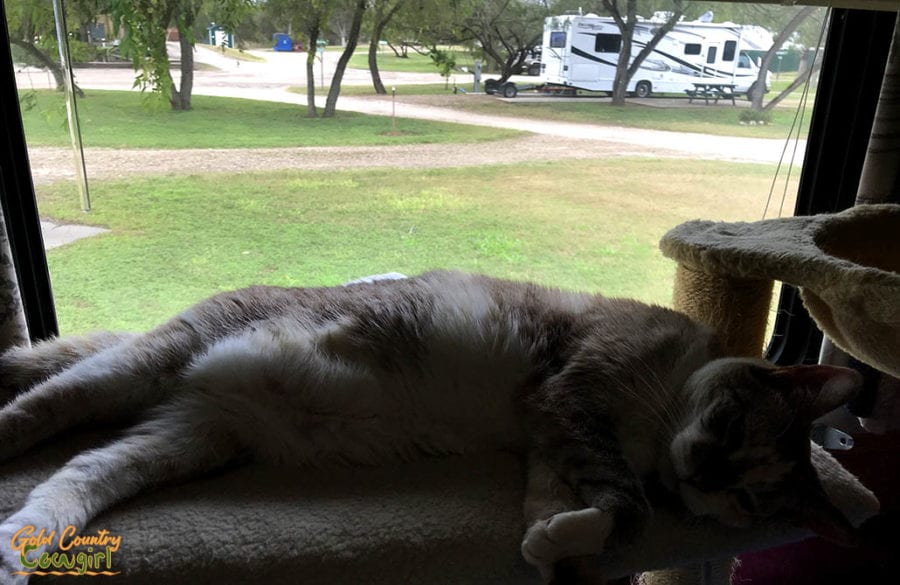 The weather cleared for a few hours one day so I took the opportunity to drive to Lake Corpus Christi State Park just a few minutes away. I was fairly impressed by the park and it will be tough to chose between Wilderness Lakes RV Resort and Lake Corpus Christi State Park when I go back to this area!
Day 40 – La Feria – 155 miles
Whew! My epic 40-day California to Texas RV itinerary ended in La Feria. When I arrived in La Feria I was excited to be at my destination and to see my dad but so sad that the trip was over — at least for now.
My trailer is parked nearby and I visit it often. It's just about time to get it ready for a spring trip! Where are you headed? Have you been on an epic road trip? What would you add to this California to Texas RV itinerary?
Until next time…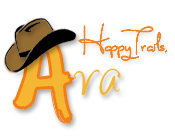 (Visited 2,575 times, 1 visits today)