When you think of Bakersfield, do you think of a place to visit and explore? No? Me neither! When I was planning my RV trip from northern California to southern Texas, I scheduled an overnight in Bakersfield to break up the drive. At one of my going away parties – yes, there was more than one since my trip kept getting delayed – my friend, Sue, said, "If you are going through Bakersfield, you HAVE to go to the Buck Owens Crystal Palace." Who knew? So, I penciled in a couple more days there to have time to do just that and spent 3 days in Bakersfield.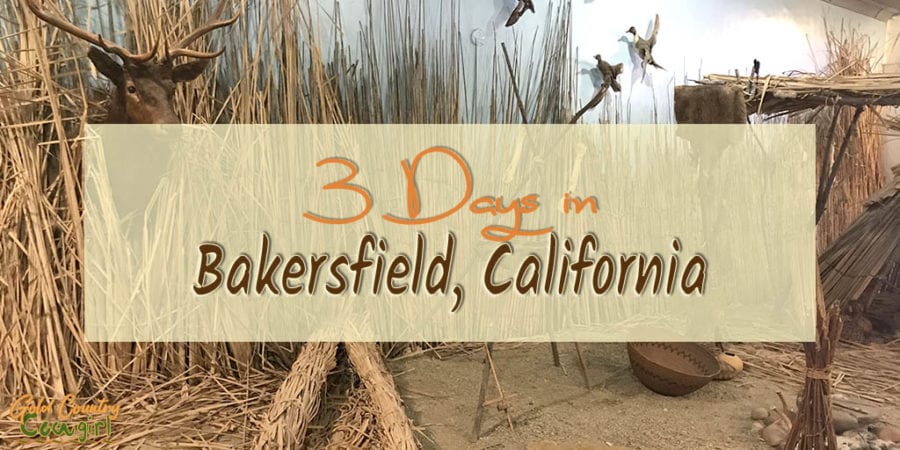 I did more research to see what else there is to do in Bakersfield and was surprised at what I found. In addition to planning to visit a couple of museums, I decided to have a little work done on the trailer.
How I Spent 3 Days in Bakersfield, CA
Day One: Trailer Improvement
I bought an inverter generator for the trip but hadn't given much thought to how I would transport and use it. I think I thought I would just store it in one of the compartments. Turns out, it is too big and heavy for that and I decided I didn't want it inside a trailer compartment once it had gasoline in it.
So, while I was in Bakersfield, I had a rack installed on the back bumper. I had read all the cons about mounting it there but it was really the only option for me. Since I got the extra supports to strengthen the bumper, I was fairly confident that it would be okay. I did wince a few times on some really bumpy roads but they never seemed to bother it.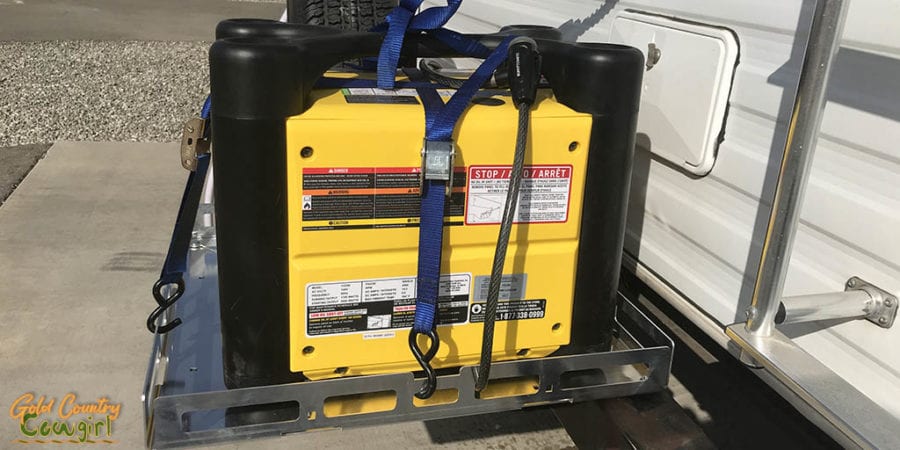 Day Two: Chores, Errands and a Night on the Town
I spent my second day in Bakersfield doing errands and chores. I needed to do grocery shopping, banking and go to AAA. Bakersfield is a large city so it has all the stores and businesses you might need.
After errands, the vacuum was calling my name as well as the pork I had gotten to make cat food. I had a couple of loads of laundry to do and some bills to pay. I did take some time to just relax and enjoy the gorgeous weather.
Buck Owens Crystal Palace
My reservation for dinner at Buck Owens Crystal Palace was early that night, 5:30, as I called pretty last minute and later times weren't available. I had the place almost to myself that early and was shown to a seat with a great view of the stage. Entertainment begins at 7 pm.
I perused the wine list and opted to try one of the featured wines from Z Alexander Brown, their 2016 Uncaged Red Blend. My friendly server recommended it and it was a good choice. While you are enjoying a cocktail, you can walk around the dining room to see the displays of Buck Owens memorabilia in the cases along the walls.
For a brief moment I contemplated trying to eat keto, then dove into the amazing-smelling, hot-out-of-the-oven biscuits that were served before the meal. I did limit myself to just one!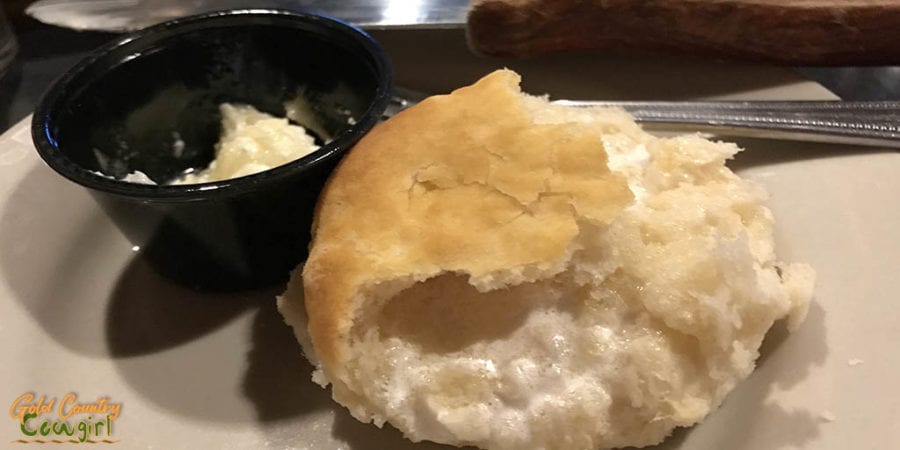 Meals are a little pricey – in the $25-$40 range – but portions are generous. I made three additional meals out of the leftovers of my enormous pork chop. They also serve soups & salads, appetizers, burgers, sandwiches and pizza so you don't have to go all out with an expensive meal.
Go to Buck Owens Crystal Palace for appetizers, a meal or just the entertainment. Don't forget to check out the memorabilia. #travel #california
Click To Tweet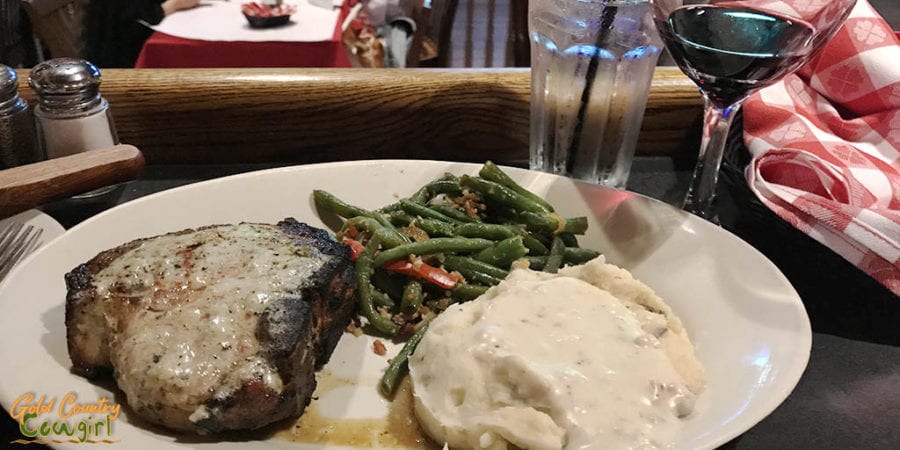 There is a $5 charge if you stay for the entertainment which I went with the intention of doing. The band, Stampede, was great and I was mesmerized watching the line dancers. That's something I always wanted to learn but never got around to. I don't have very good rhythm so I was always a little intimidated by it.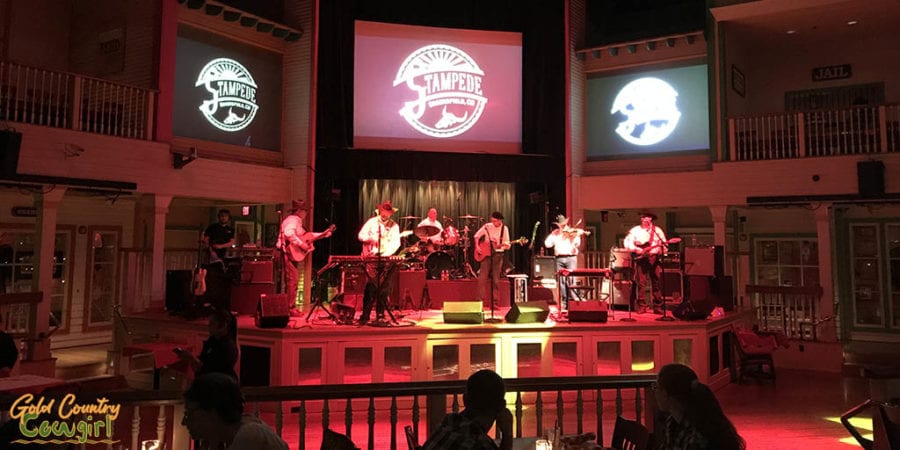 Day Three: Two Bakersfield Museums
Buena Vista Museum of Natural History and Science
This was a wonderful, educational place but if you are against taxidermy, it is not the place for you. There are dozens of animal mounts from four continents. I have to admit that I was taken aback a little when I walked in but the educational aspect won out. The thing I liked most about this is that you really get to see the size of an animal relative to another that you would find in the same habitat.
At the Buena Vista Museum of Natural History & Science, located behind a very unassuming store front entrance in downtown Bakersfield, you'll find:
Fossil specimens
Animal mounts from Africa, Asia, Australia and North America
Life size Native American family dwelling area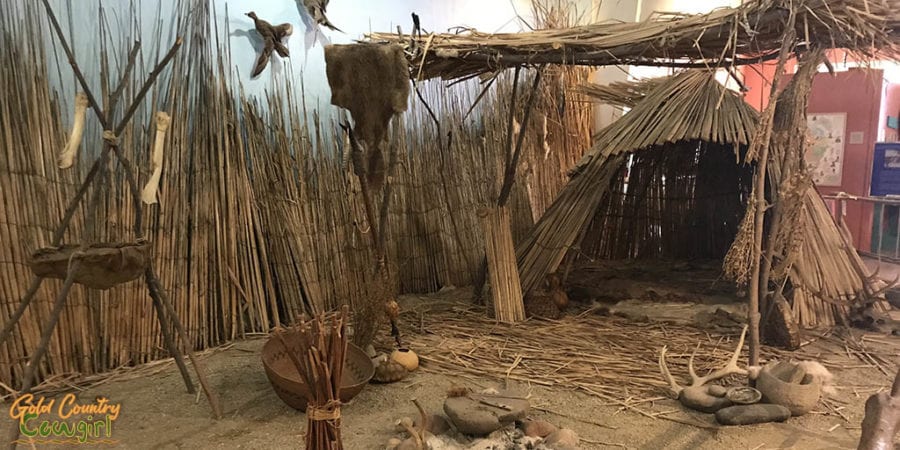 A collection of gems and minerals
Life size dinosaur casts and actual dinosaur fossils
A hands-on interactive area designed for children
Murals depicting ancient landscapes
The purpose of the Buena Vista Museum of Natural History is to promote the scientific and educational aspects of paleontology, geology, anthropology, archeology and biology. A special goal of the museum is to make education and science a fun and lasting experience for children. They have lots of special programs for them including an outreach program.
The museum is open Thursday through Saturday 10-4 and Sunday 12-4. Admission is $8 for adults, $6 for students and seniors, and $4 for children 3-11. I spent quite a bit of time checking out all three levels and could easily go back for more!
Kern County Museum
When I think of a museum, I think of a big building with several floors containing displays of artifacts. The Kern County Museum was the second museum in California, two in a row in fact, that is not at all like that. The first was the San Joaquin County Historical Society and Museum in Lodi. Maybe I just need to visit more museums!
The main feature of Kern County Museum is the 16-acre Pioneer Village. More than 60 restored buildings and other exhibits depict the history of Kern County and the West. You can take as long as you like strolling through the beautiful grounds on a self-guided tour. Each of the displays has a very informative plaque.
Kern County Museum's 16-acre Pioneer Village has more than 60 restored buildings and other exhibits depicting the history of Kern County and the West. #travel #california
Click To Tweet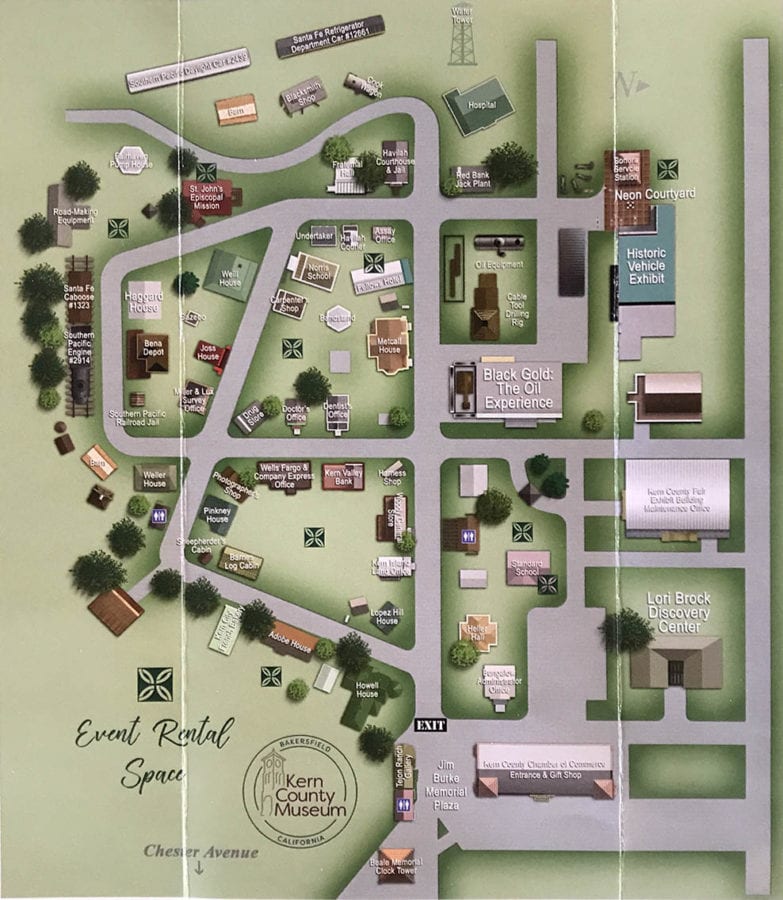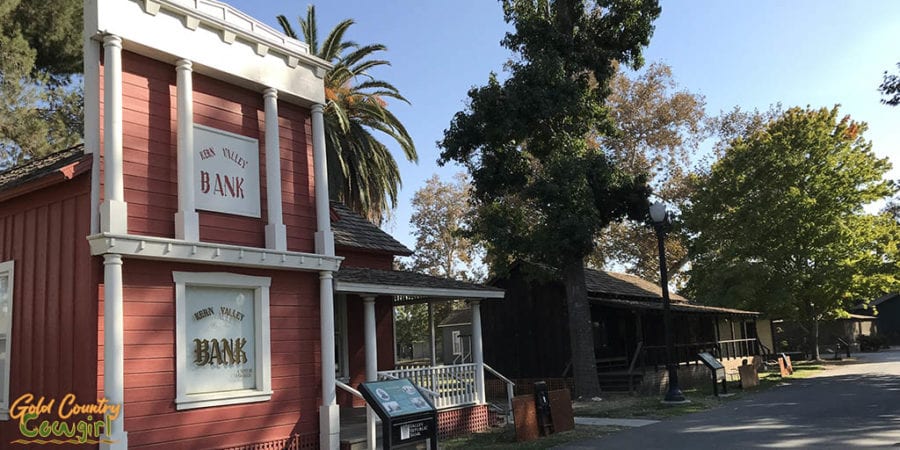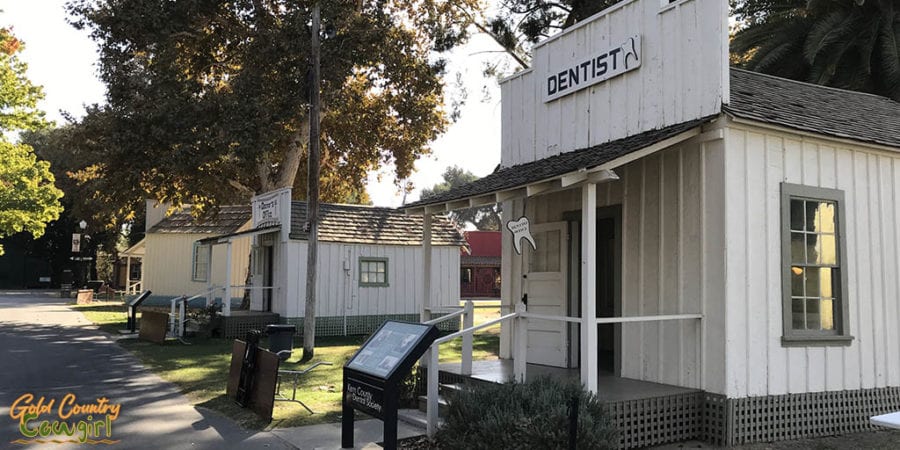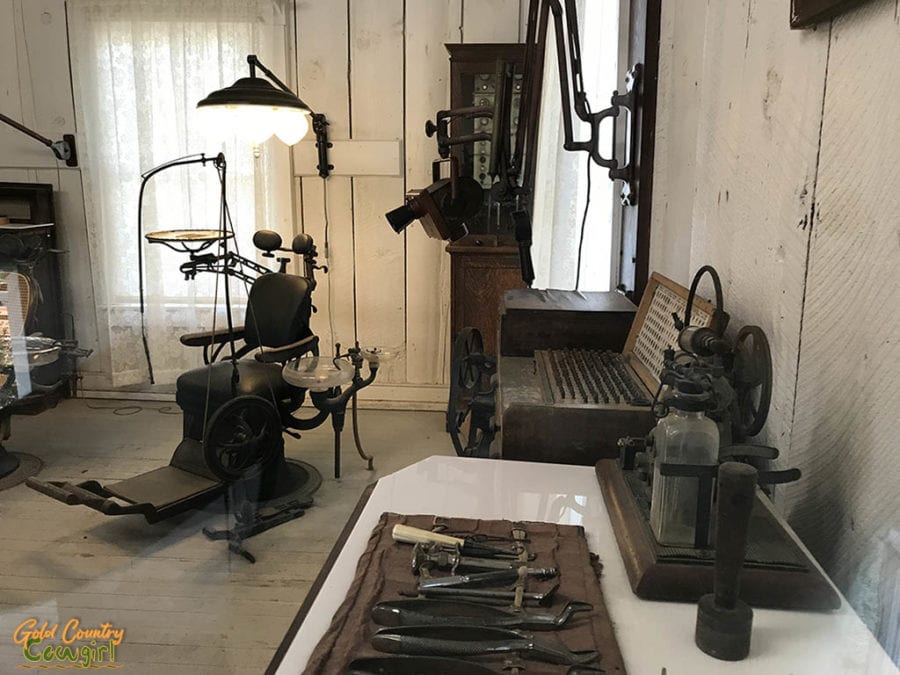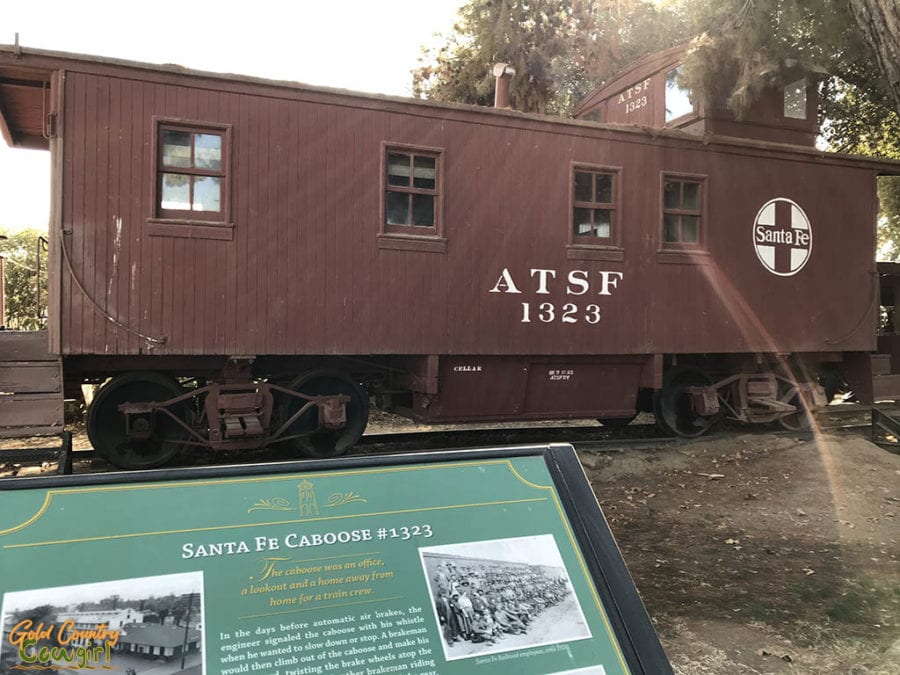 Buck Owens isn't the only famous performer from Bakersfield. Merle Haggard was born here in 1937. His childhood home, a converted refrigerator railroad car, is on display.
The museum is open Tuesday through Saturday 10-4 and Sunday 12-4. Admission is $10 for adults, $9 for seniors and military, and $5 for children over 2. Admission is free for members and children under 2.
Other Things to do in Bakersfield
I was surprised at how much I enjoyed the 3 days I spent in Bakersfield. Here are some other things to do in Bakersfield that I would have checked out with more time:
California Area Living Museum
Murray Family Farms
The Park at Riverwalk
The Gaslight Theater and Music Hall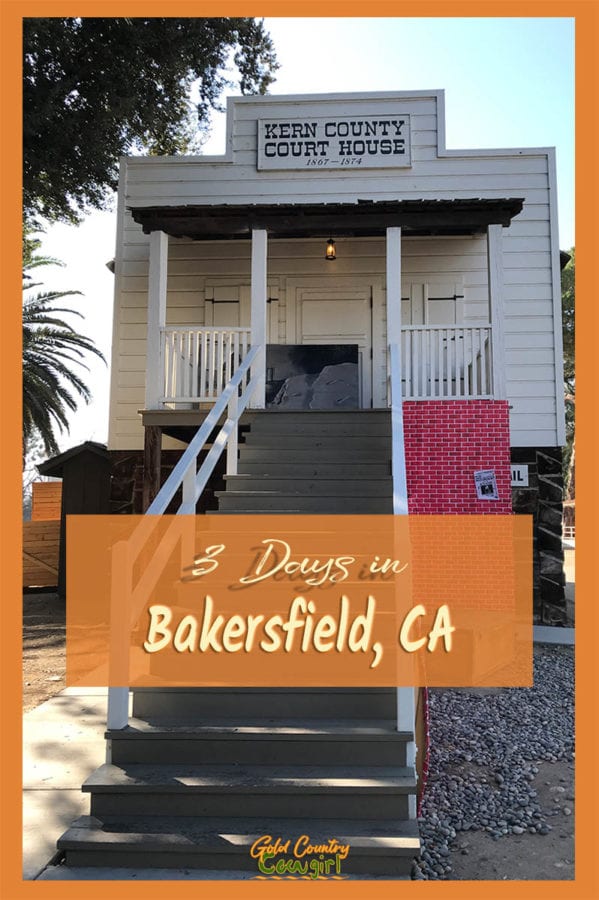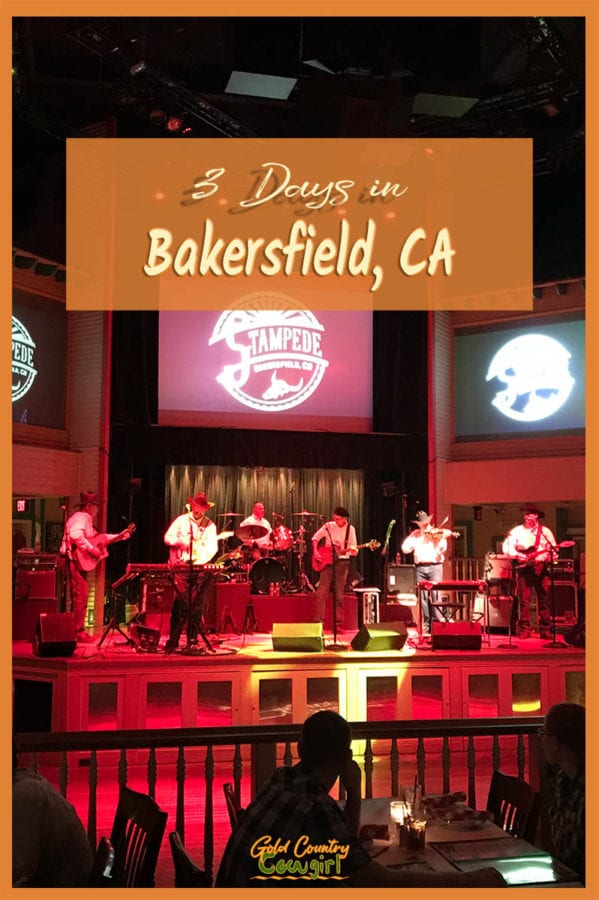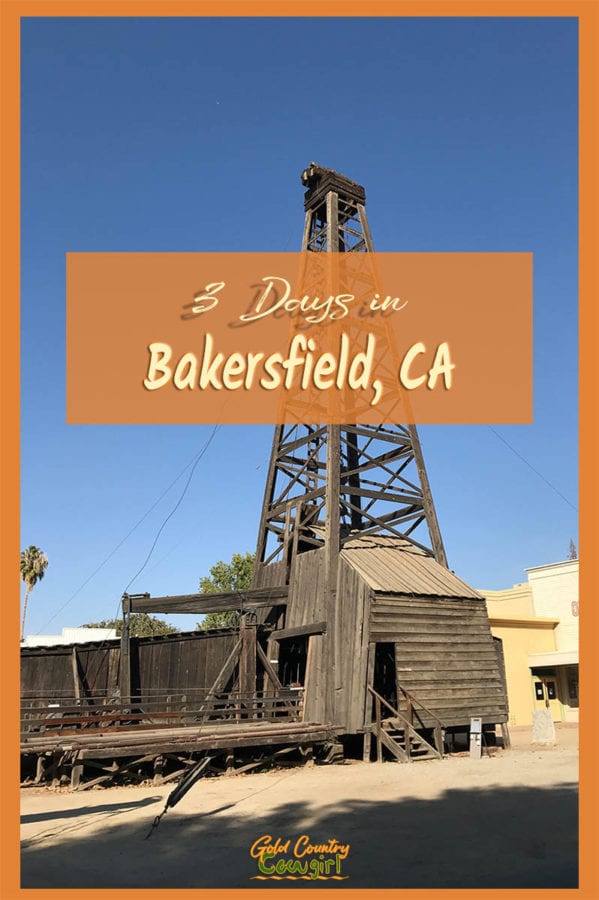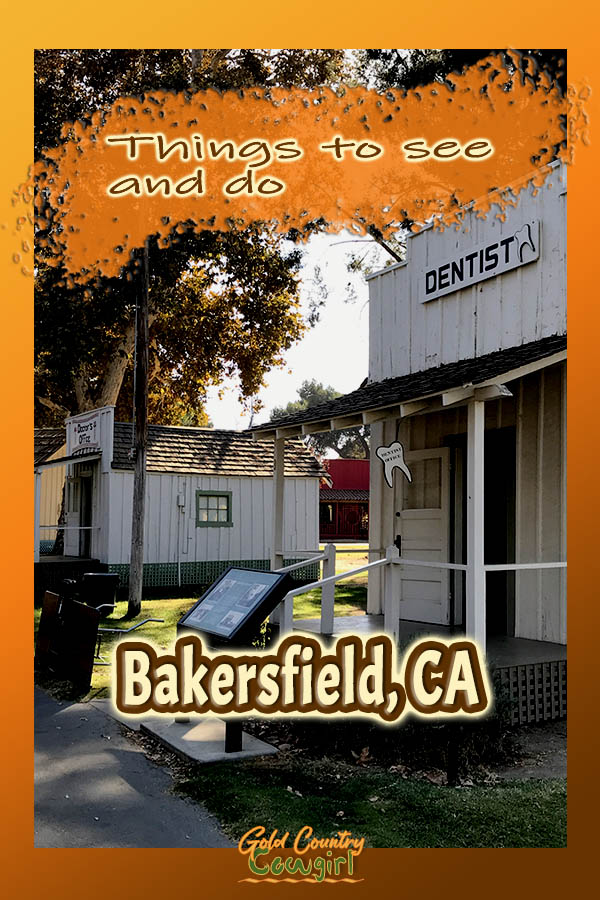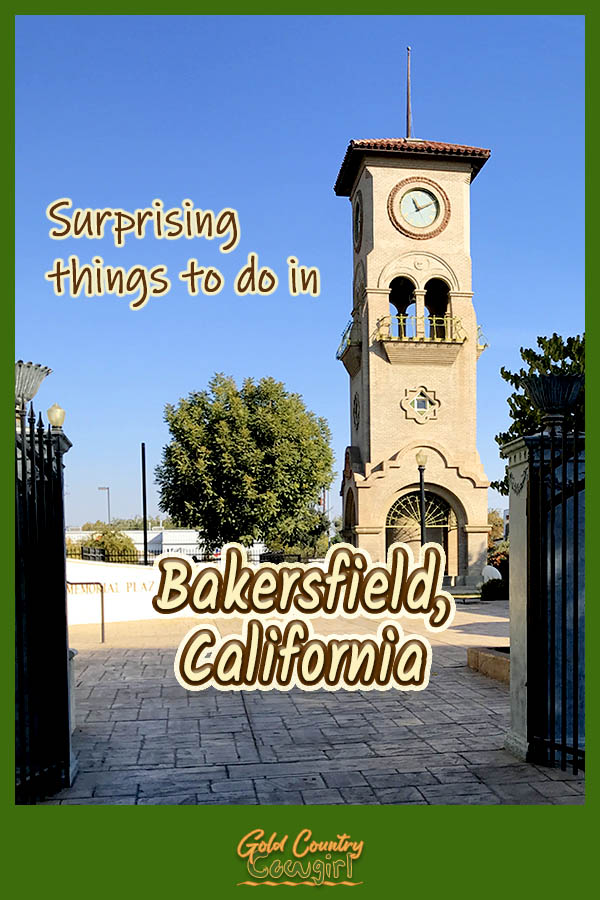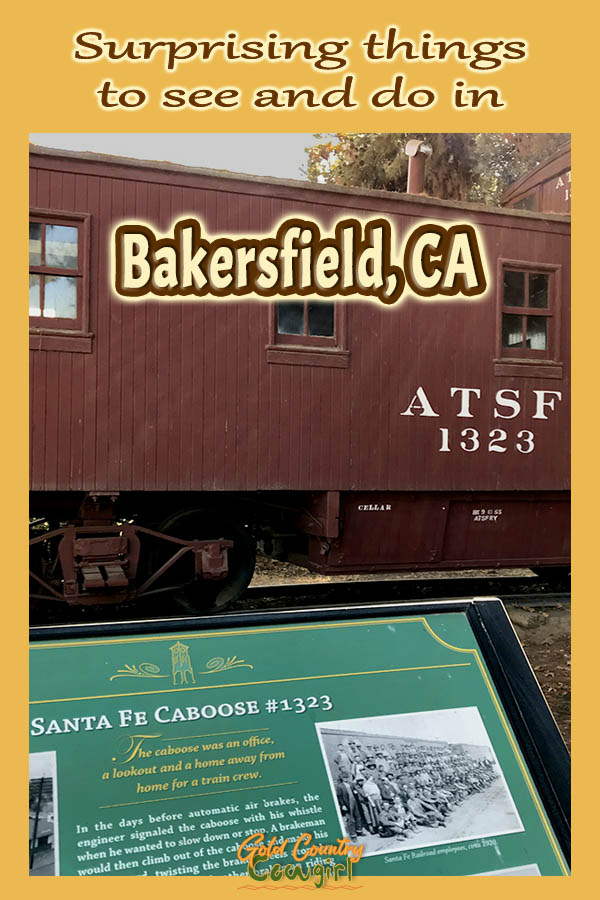 Have you visited Bakersfield? Do you have other recommendations for things to do there?
Until next time…
(Visited 1,945 times, 3 visits today)