When I finally made it out of California and reached Arizona on my RV trip from California to Texas, I was really looking forward to tasting my first Arizona wine. My original plan was to boondock at Stetson Winery but a delay earlier in the trip meant I arrived on a Monday when the winery was closed. Kingman has a couple of interesting Harvest Hosts boondocking spots and this presented me with the pleasant option of staying at one of the other locations, Desert Diamond Distillery, and learning about rum instead.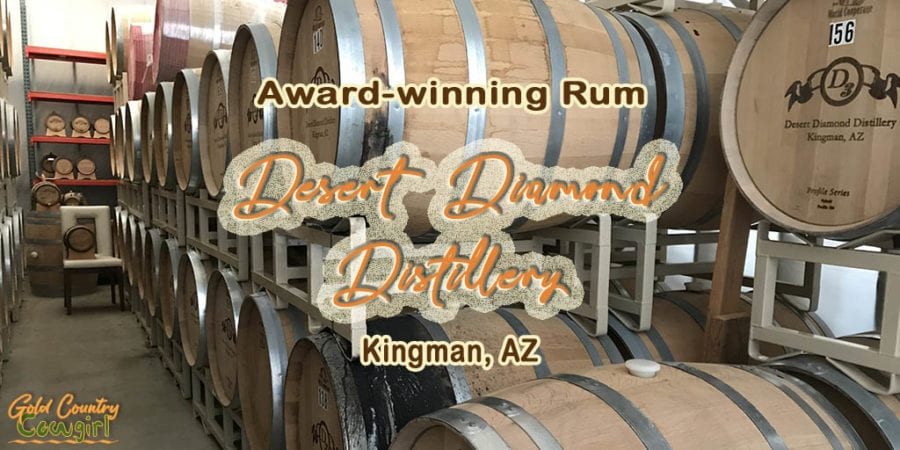 Desert Diamond Distillery – Rum & Vodka
Owners John and Debbie Patt are wonderful hosts and obviously love what they do. John was busy with a tour when I arrived so Debbie gave me a warm welcome and some basic background information.
Years ago, John and Debbie grew grapes and dreamed of opening a winery. Even after they moved to Arizona from North Carolina, they still had thoughts of a winery until they attended a distillery course and loved the idea. As a result, they have been making award-winning rum in Kingman since 2009, making Desert Diamond Distillery the oldest craft distillery in Arizona.
Distillery Tour
When John was finished with his tour, Debbie handed me off to him for my turn behind the scenes. He is very proud of his equipment and rightly so. His still is from Bavarian Holstein of Markdorf, Germany, considered by many to be the best. It's impressive and also really pretty!
I also learned a great deal about vodka from John. I always thought vodka was made from potatoes but I learned here it can be made from anything. In fact, today, it is usually made from grains. At D3, it is made from the same molasses that is used to make the rum. The science got a little complicated for me when it came to how the vodka is different, but it has to do with increased temperature and alcohol content.
Desert Diamond Distillery Rum & Vodka Tasting
After the tour, we came back to the tasting room so I could sample some spirits. The Western-themed tasting room is warm and inviting with comfortable seating, quite a bit different from most wine tasting rooms I've been in.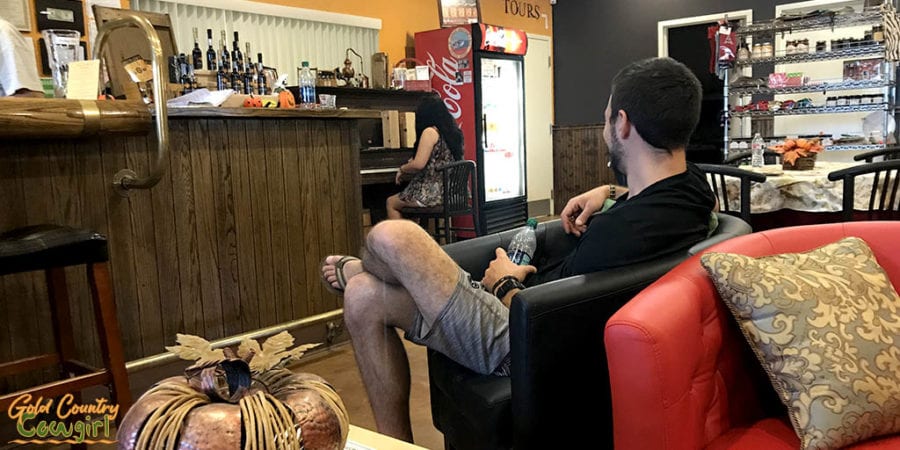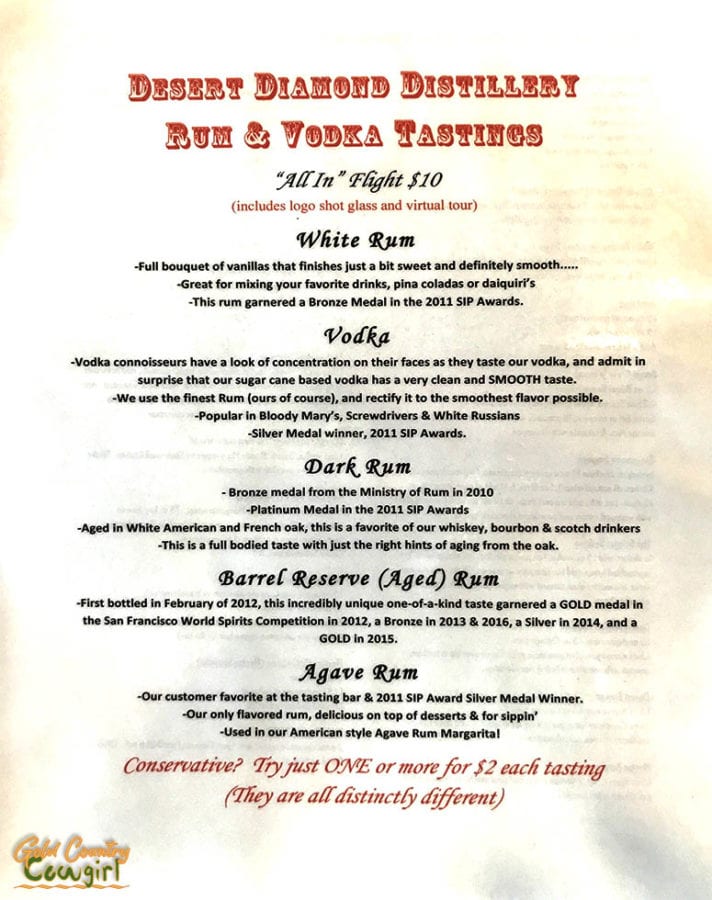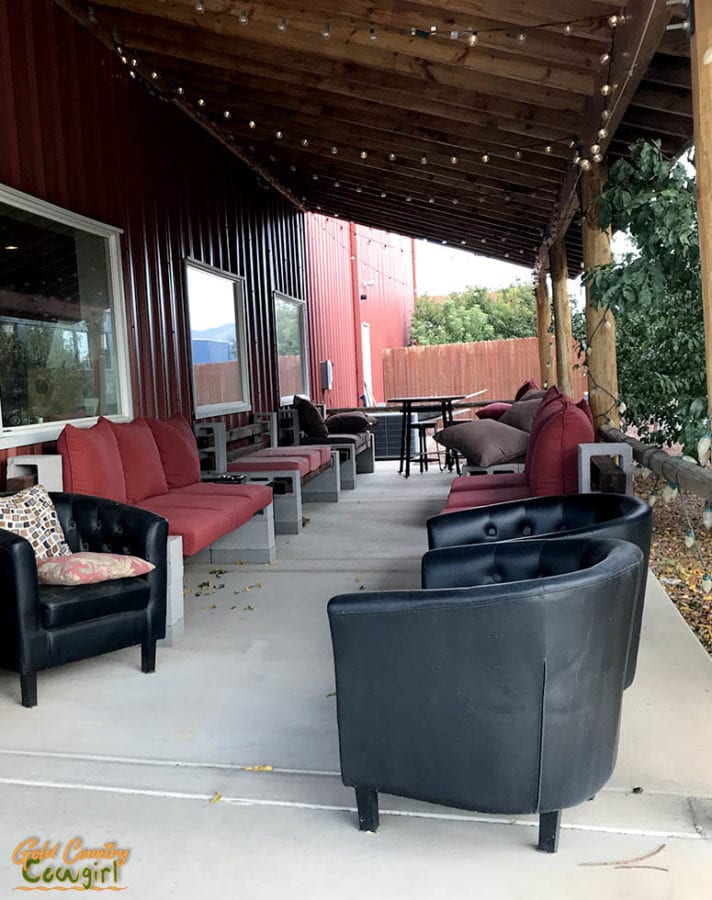 An "all in" tasting of their five products is $10, but if you don't want to try them all, they are $2 each. Everything I tasted was superb so it was difficult to decide what I wanted to purchase. I ended up with one of the combo gift packs with three different Desert Diamond Distillery rums and a vodka.

Cocktails at the Distillery
After the tour and tasting, I went back to my trailer to do a little work before happy hour. You can purchase cocktails at the distillery so I went back over in the late afternoon. They have a long list of specialty drinks with recipes. I tried the mocha agave which was super delicious.
At Desert Diamond Distillery, not only can you do a tasting of their #rum and #vodka but you can order a #cocktail from their long list of specialty drinks.
Click To Tweet
They are restoring a Pullman train car that they hope to have open for tours this year. Wouldn't it be fun to do tastings and have cocktails in the train car? This train lover thinks so.
Boondocking at D3
The distillery is located in a rural area along with a few other manufacturing facilities. It is fenced and the gate is closed at night so I felt perfectly safe. The sunrise the following morning was gorgeous and the cats loved the sunshine.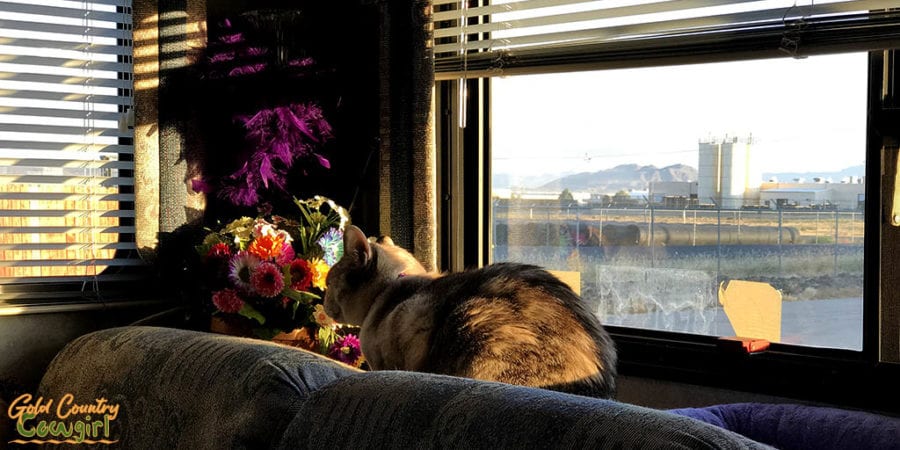 I really appreciate being able to boondock at places where I sample alcohol so that I don't have to worry about driving back to my campsite afterwards.
If you find yourself in or near Kingman, I highly recommend a visit to Desert Diamond Distillery to learn about and taste their outstanding award-winning rum and vodka!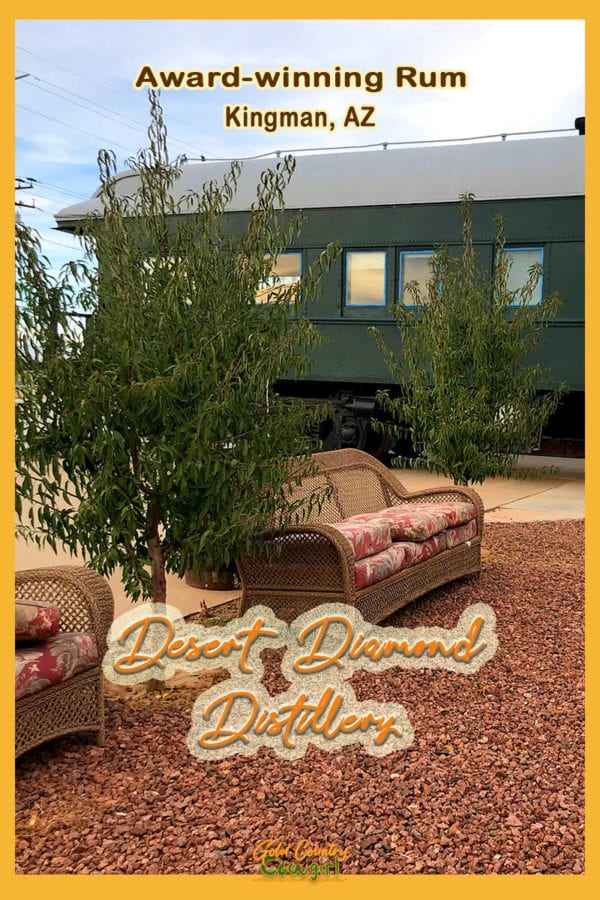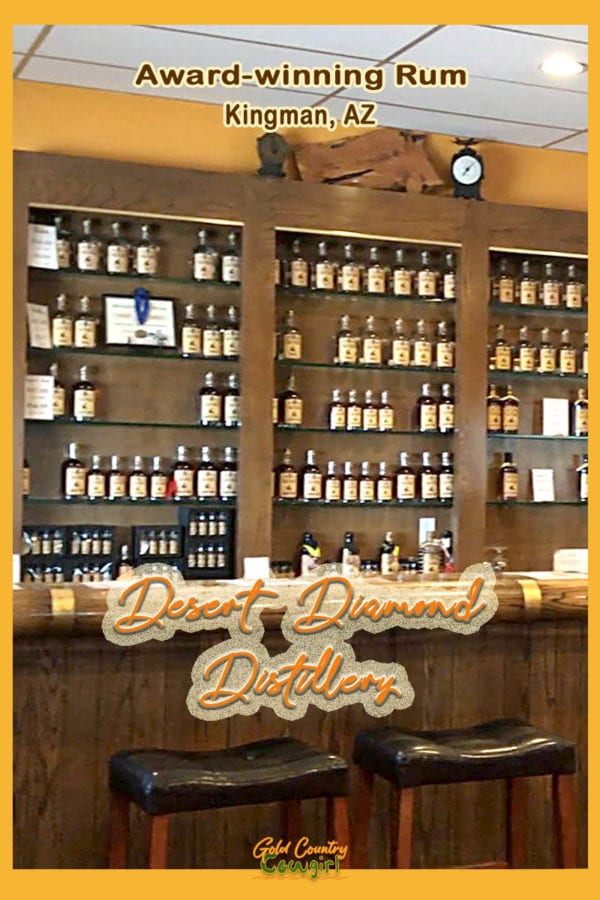 Until next time…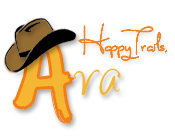 (Visited 775 times, 1 visits today)