Although Amador City is the smallest incorporated city in California, covering less than a square mile, it has lots to offer. It has a hotel and four great places to eat. Main Street is also dotted with unique shops, a wine tasting room or two and a museum. If you want to learn about local history, you can take a walking tour of the town. Hike the back roads to immerse yourself in the natural beauty of the area.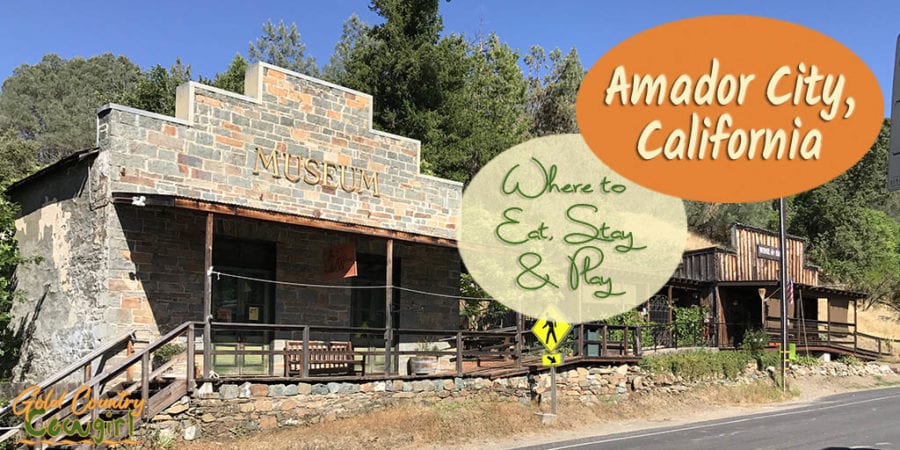 Where to Eat in Amador City
Imperial Hotel
The Imperial Hotel is the perfect place for an elegant dinner for a special occasion or just some really delicious food. The hotel dining room prides itself on featuring organic, locally grown produce, fresh meats and sustainably harvested fish and seafood. They don't have a huge menu but there is something on it sure to please everyone. I've tried almost everything on the menu and loved all of it. Click on the video below to see some of their dishes.
The hotel dining room is open to the public for dinner beginning at 5 pm Tuesday through Sunday. They also serve brunch on Saturday and Sunday from 9:30 to 2:30. You can dine indoors or on the patio, weather permitting.
Jamison's Ale House and Oyster Bar
If you are looking for something unique and more casual, head to Jamison's Ale House for oysters, frog legs, and whatever else is on special, like gravlax. You'll find great rib eye and smoked meat fixed into a sandwich, salad or ploughman's plate. Sides change based on the season but you can always get the chili. Michael's chili alone is worth the visit! They have local beer on tap as well as some imported beer in bottles. Drytown Cellars wine is available for the wine drinkers. Seating is on the beautiful outdoor patio. Click on the video below to see more of Jamison's.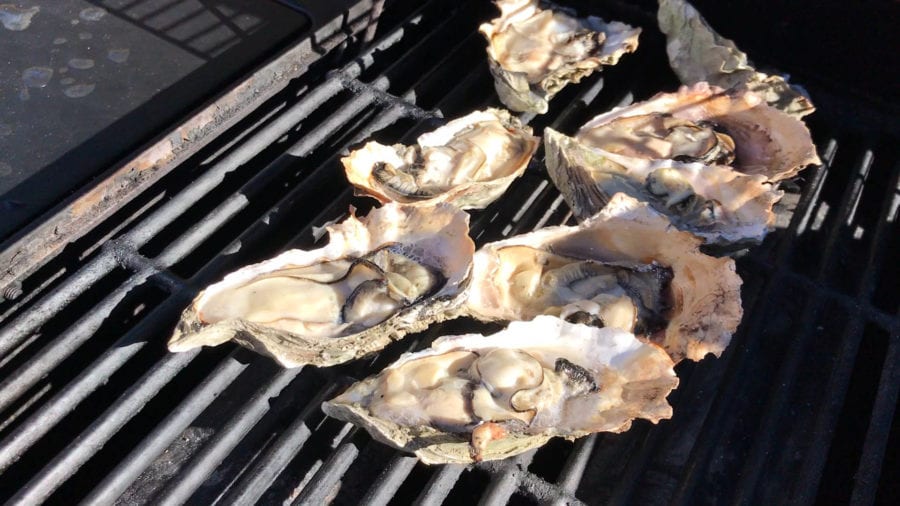 Jamison's is open Thursday through Saturday from 11 am to 7 pm and Sunday 11 am to 5 pm.
Small Town Wine Bar
If you enjoy appetizers with a glass of wine rather than a full meal, then Small Town Wine Bar is where you want to head. Their specialty is serving up small bites while you explore the world of wine. Ginger usually has some soup and a sandwich special or two for lunch and an evening dinner special.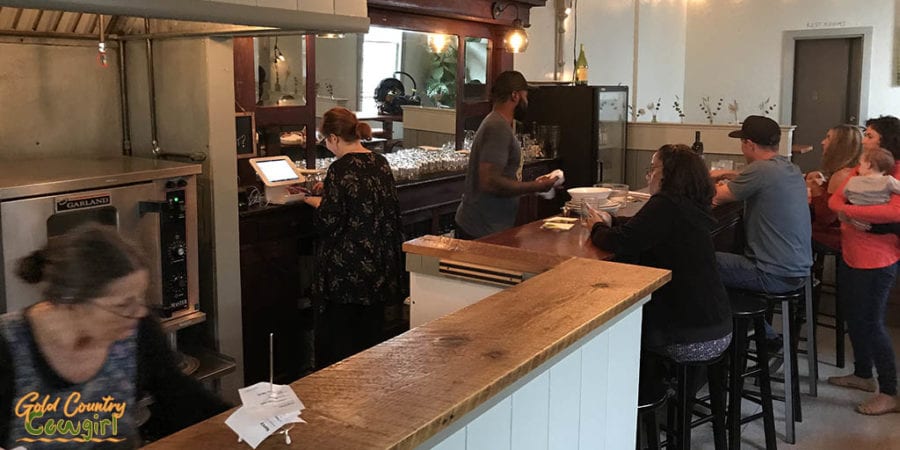 Their hours are not yet set in stone as they continue to figure out what works for them and their patrons. Currently, they are open 11:30 to 8ish Thursday through Sunday and for lunch only on Monday.
Andrae's Bakery
Andrae's Bakery's reputation is known far and wide. People come from all over to buy their products and local restaurants use their bread. In addition to their amazing bread, they also make pastries, cookies and desserts as well as savories and sandwiches. You can take a ready made sandwich to go or eat out on their patio. If you want to put together a picnic basket, they have all kinds of specialty foods.
Andrea's is open Thursday through Sunday 7:30 am to 4 pm.
Where to Stay in Amador City
Imperial Hotel
The main building of the Imperial Hotel has six air-conditioned rooms with private baths. There are no TVs or telephones but you will find that each room has a hair dryer, luxury amenities and fine-quality, all-cotton linens. Free wi-fi is available in the hotel. There are three luxury suites located a short distance away behind Andrae's Bakery. Click here to learn more about the accommodations.
There are currently three Air BnB rentals in Amador City. One accommodates up to four people and the other two up to six people.
Where to Play in Amador City
Wine Tasting
Legendre Cellars wine tasting room is open the first Friday through Sunday of the month. They are also open some holidays and during special events in town. You can book private tastings on other days, picnics in the creek-side courtyard or even a custom wine and food pairing.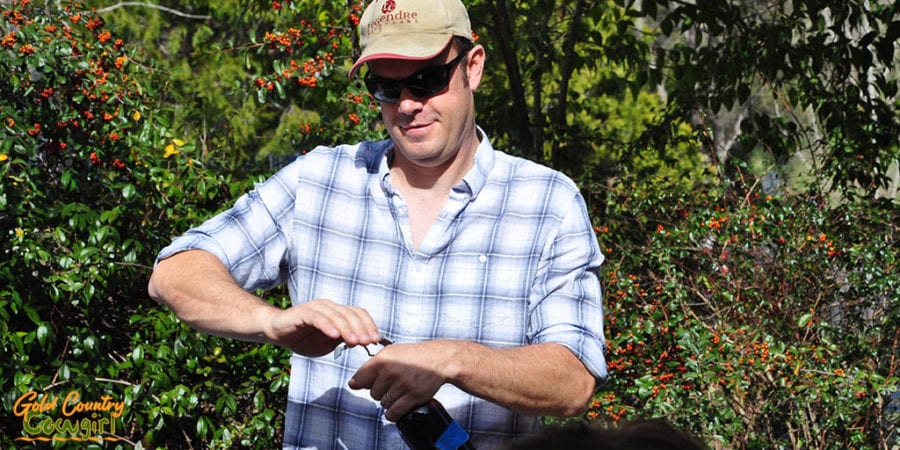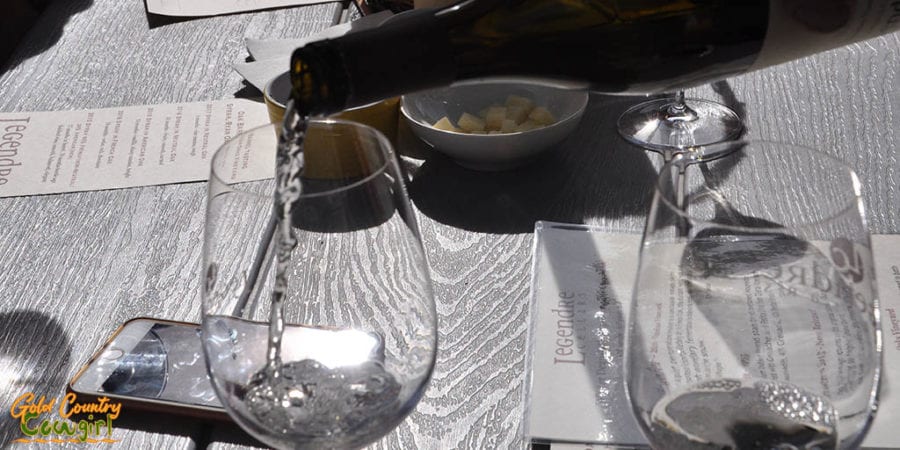 Binz Wnes tasting room is open on Saturday from noon to 5 pm. They are located at 14167 Main Street in the back of the mercantile. They are available at other times by appointment.
Wine Tree Farm is just one mile down Main Street across Highway 49. The winery is open Friday through Sunday from 11 am to 5 pm and any time by appointment. I highly recommend the wine blending class that owner Corinne offers on most Sundays. She is very knowledgeable and the class is a lot of fun.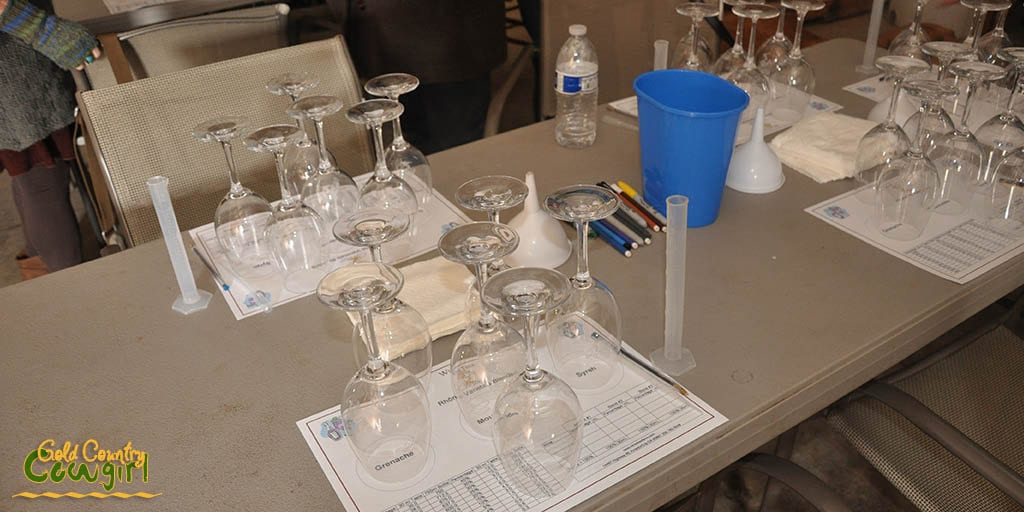 Live Music
Jamison's Ale House has live music most Saturdays starting at 4 pm. Check their Facebook page to see what events they have coming up.
If you are in Amador City during June or July, you can join the locals for Dancin' in the Street on Saturday evenings.
Amador Whitney Museum
The Amador Whitney Museum is located in the Kling Building which is probably the oldest commercial building in town. It dates back to 1860. Here you can learn about the history and culture of the Mother Lode region. The museum is open Friday through Sunday, noon to 4 pm.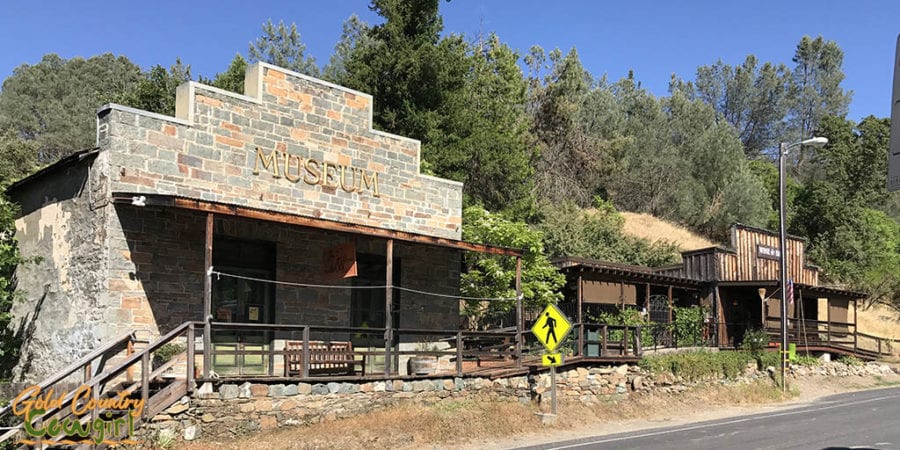 Shopping
There are still a few cute shops here but more are closing. Retail has been hit hard by online shopping, as you probably know. Please shop local and support these small businesses so we can continue to enjoy them!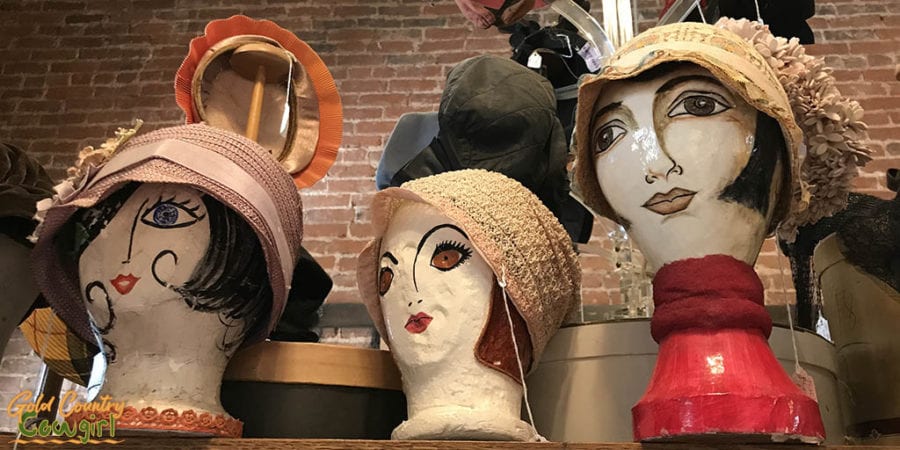 Pint It and Save for Later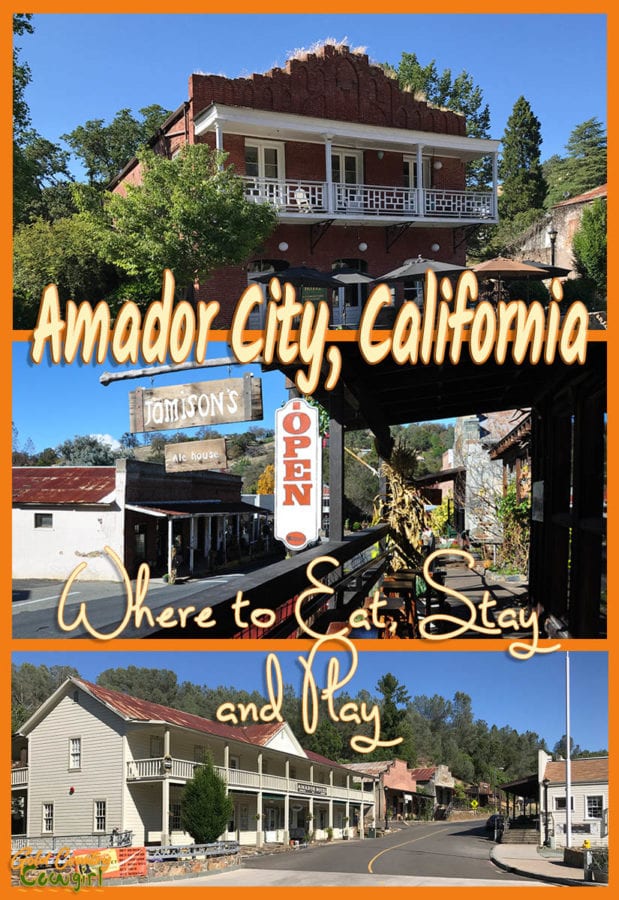 Until next time…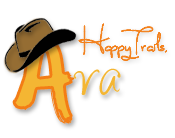 (Visited 768 times, 1 visits today)