You never know what you are going to run into when you are traveling around Gold Country. Yesterday I was on my way to a pet sitting client when I saw a sign I remembered seeing a few times in the past week or so. It was for Lumberjack Day in West Point on October 1st, and it just so happened it was October 1st. I thought to myself that maybe I would stop and check it out on my way home from my client's house.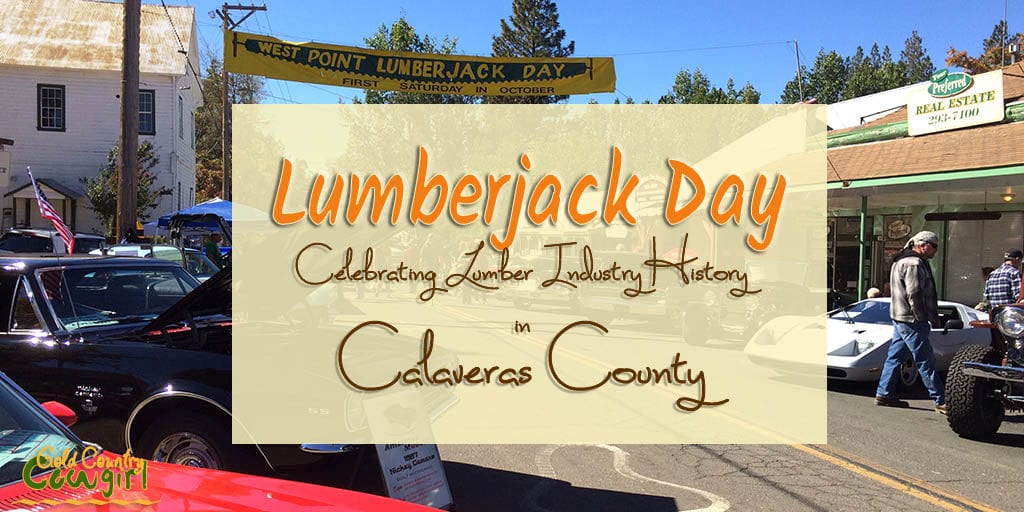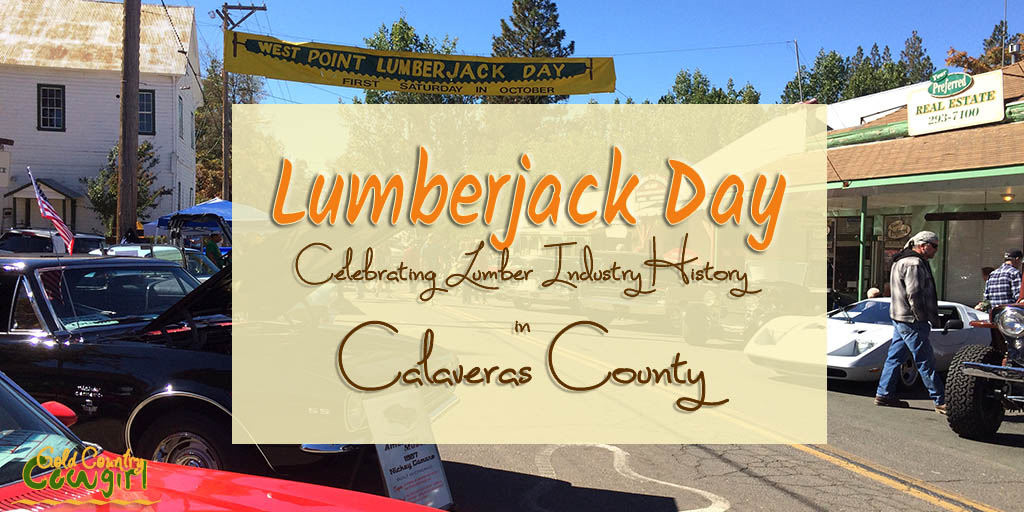 On my way home, as I was approaching West Point, I was debating in my head if I would stop or not. I had a lot to do at home so maybe I would just pass. Well, the universe had already heard earlier that I wanted to stop. As I came to the stop sign in town, the car ahead of me was the last car to get through before the Lumberjack Day parade started. Yep, highway 26, the only way to get home, would be closed to through traffic for at least a half hour.
I sat there for a while, watching parade entrants head to the parade route. I decided if I had to wait, I might as well go check things out.
The Lumberjack Day Parade
Luckily, there was a place to pull over to the side of the road right by the stop sign. I was just a block away from the main street where all the action was so I walked down and found a decent spot to take some photos of the parade. I was surprised at how many people were lining the streets and even more surprised at how many entrants there were in the parade.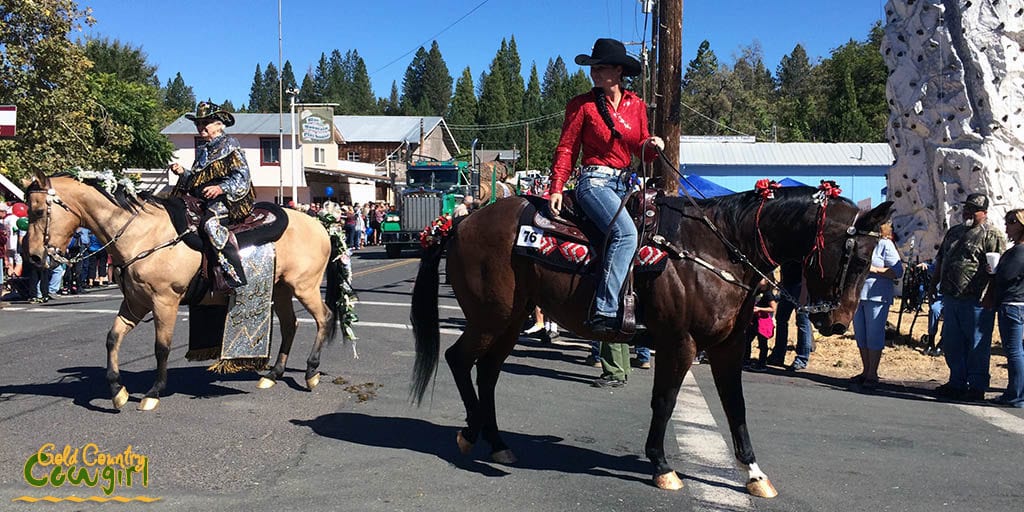 The parade had lots of entries with horses which I always like to see.
https://youtu.be/HSeSZAqwt2I&rel=0
Other Festivities on the Parade Route
When the parade was over, I walked around some to see what else Lumberjack Day had to offer.
This is a very family friendly event with lots of activities for the kids. They had a slide and other bounce house inflatables, a rock climbing wall, dunk tank and petting zoo. The atmosphere was very festive. All the kids had balloons and young ladies were walking around selling cotton candy.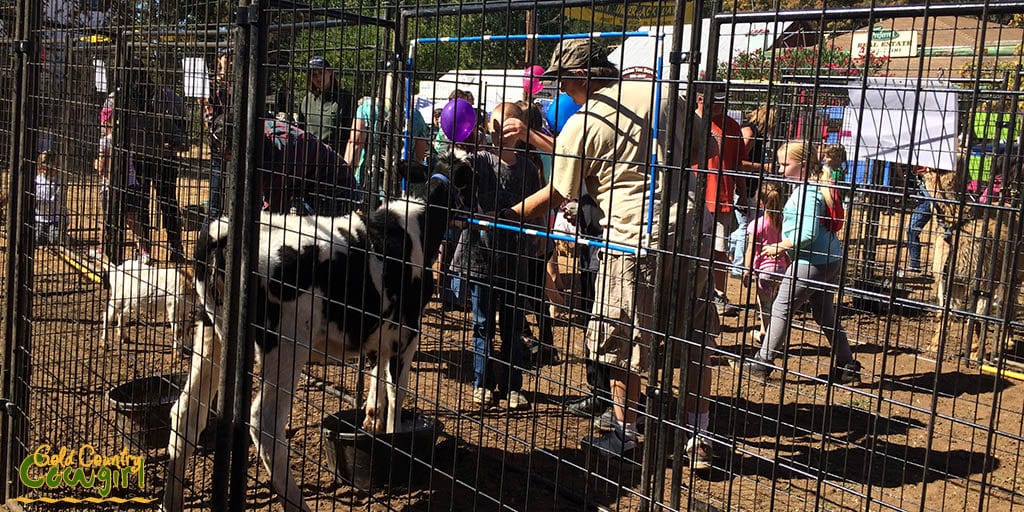 It seems pretty much any street fair event in Gold Country includes a car show and this event was no exception. I had to chuckle at this entry.
What is Lumberjack Day?
I have a hard enough time keeping up with what's going on in Amador County where I live so I didn't know anything about Lumberjack Day. West Point is in our neighboring Calaveras County which I have not even begun to explore yet. I had to do some research when I got home and was a little disappointed I didn't stay longer! There was so much more going on.
With the discovery of gold in 1848, the demand for lumber in the area skyrocketed. Lumberjack Day is a celebration of the history and traditions of the Calaveras County lumber industry. The event, held the first Saturday in October, begins at 7 am with a pancake breakfast and goes until 10 pm after a spaghetti dinner complete with live music and dancing. In between, there's a soapbox derby, the car show, parade, arts and crafts fair, street and food fair, and horseshoe tournament. The thing I was most disappointed in missing was the logging show and competition. This may be something I put on my calendar for next year.
You can learn more about Lumberjack Days on their website.
Pin It and Save for Later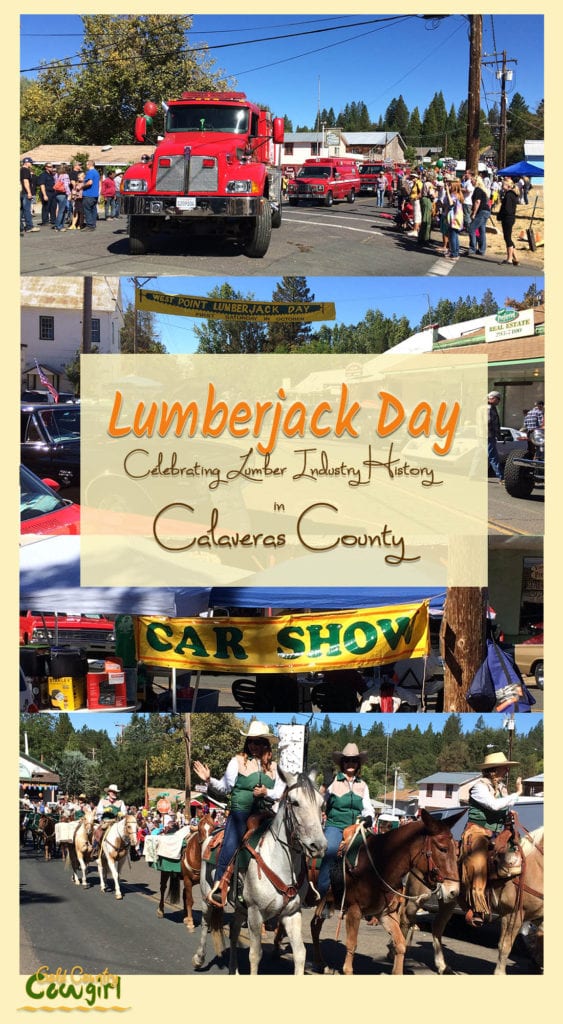 Do you attend festivals like this? What is your favorite in your area?
(Visited 812 times, 1 visits today)