I have done a lot of wine tasting in Gold Country over the past couple of years and the most enjoyable times have been when I learn something new about wine or winemaking. As I've mentioned, I'm no expert. I just enjoy wine and learning about it. On a recent visit to Wine Tree Farm with the Vineyard Vixens wine tasting group, I attended a wine blending class which was both educational and thoroughly enjoyable.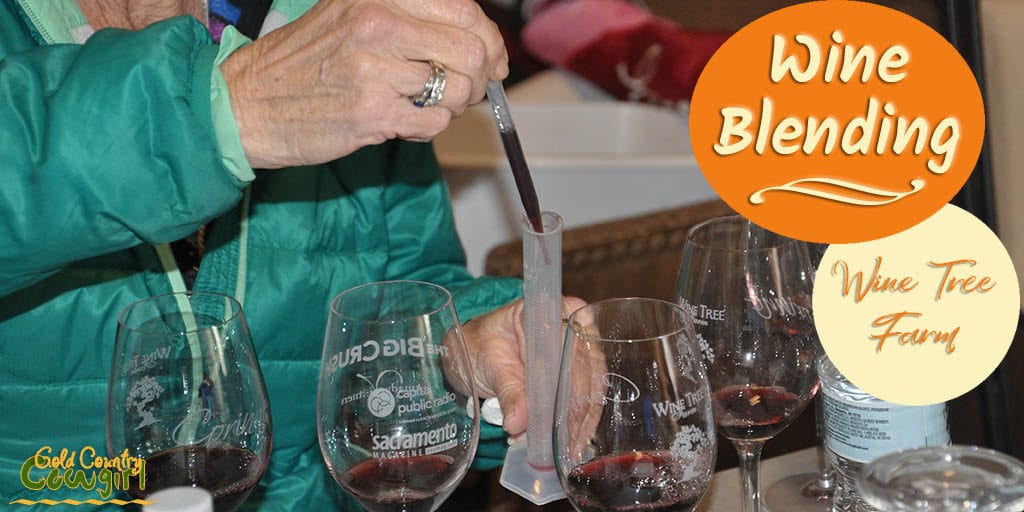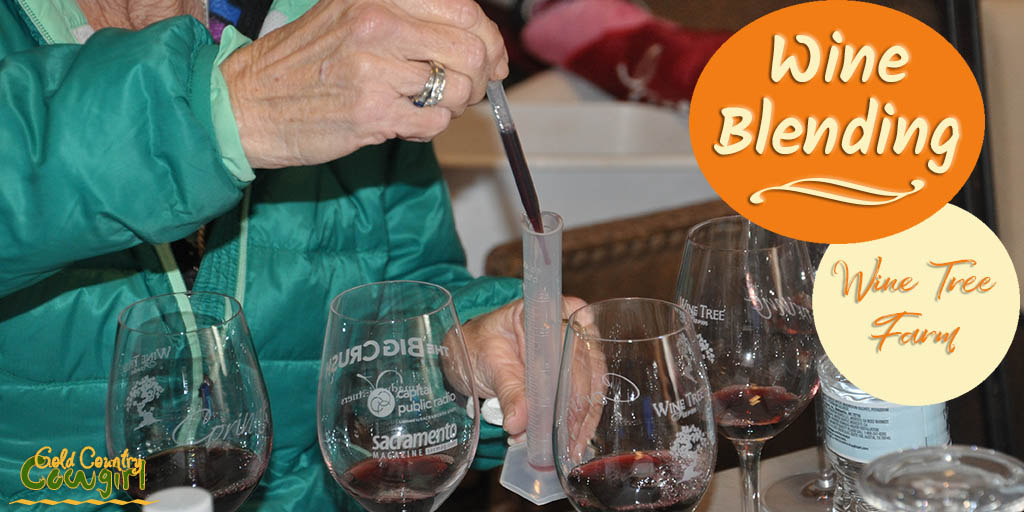 The vineyard and winery are located on Highway 49 near the turnoff to Amador City. It can be easily missed but just look for the large sign up on the hill opposite the turnoff.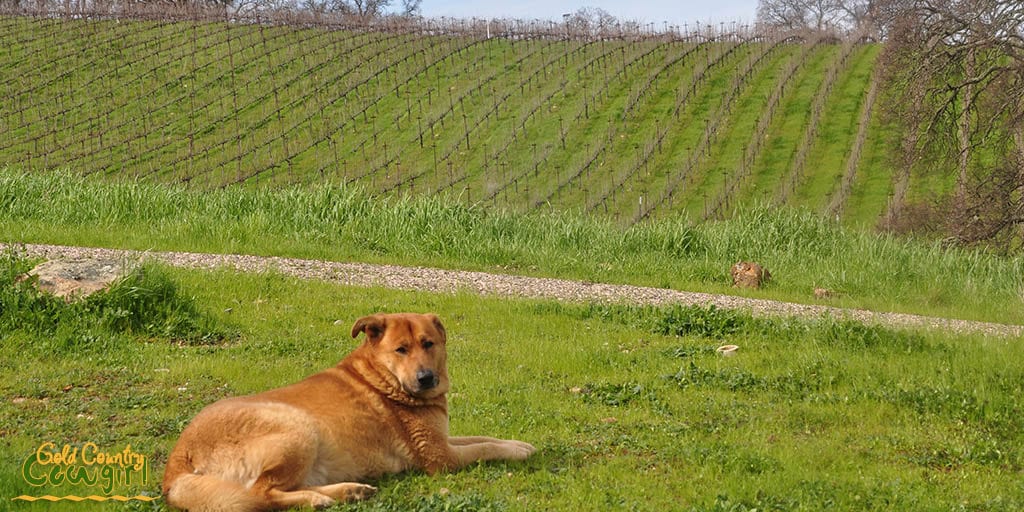 Even though the grapevines are still dormant, we've had so much rain that the hills are an amazing green.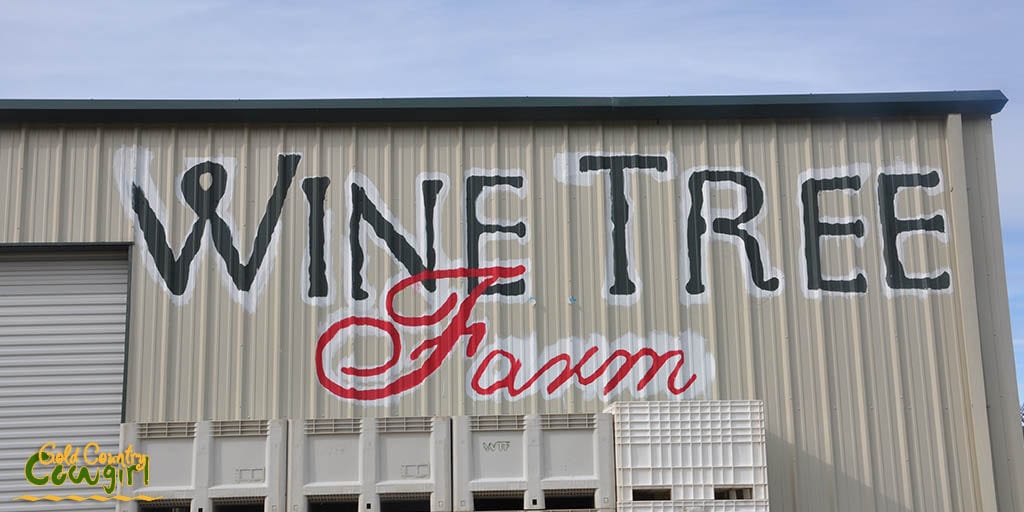 Owner Corinne Moore and the wine dogs greeted us outside when we drove up. Kelly and I were a little early so I had time to ask her some questions which she graciously answered even though she was getting ready for our group. Kat, who had poured for us at Baiocchi Wines in Sutter Creek on another tasting adventure, came to help.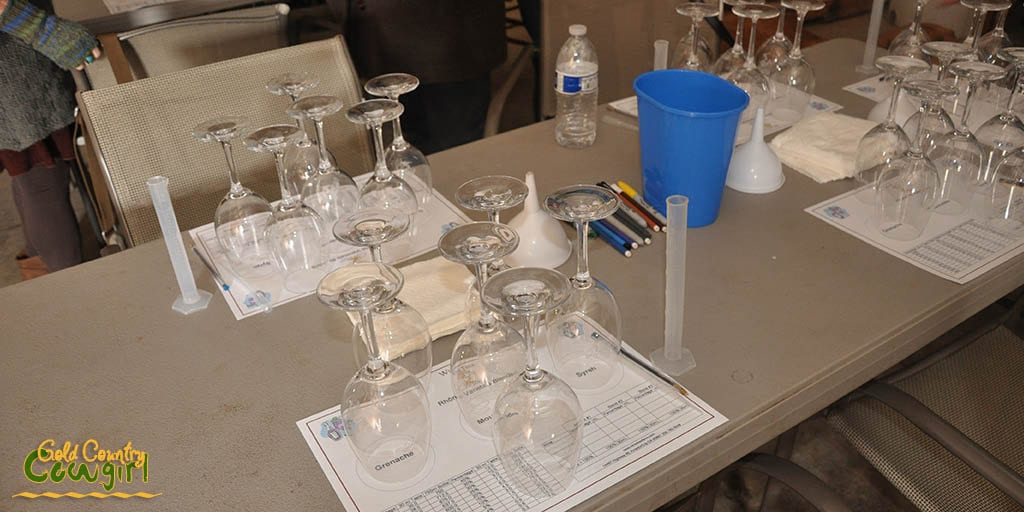 Once everyone arrived, we moved from the tasting room into the winery where the tables were all set up for our wine blending class. I don't think any of us had an idea what the class would be like but it sure looked interesting.
About Corinne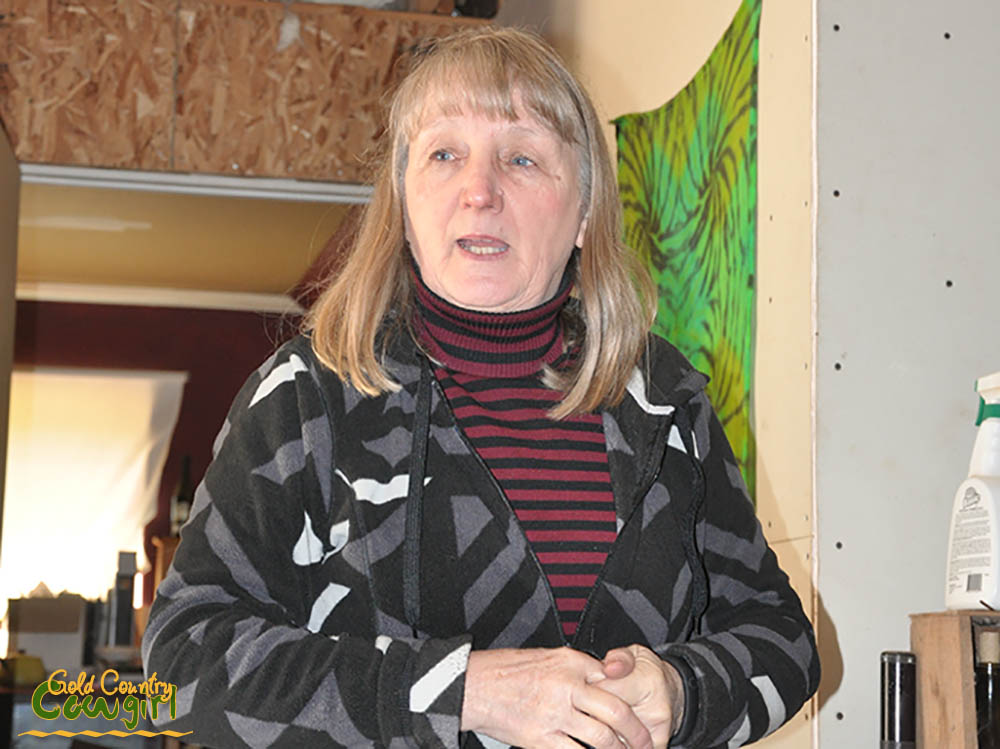 Before we got started, Corinne told us a little about herself and the winery. She came to a hi-tech job in the Bay Area from South Africa in 1983. As a former show jumper, she longed for a place where she could have her horses and a hobby winery. She bought the property in 2001. At the time, she was making her living selling on the Internet. When the Internet tanked in 2002, she decided to do what she loved and expand the vineyard.
About the Winery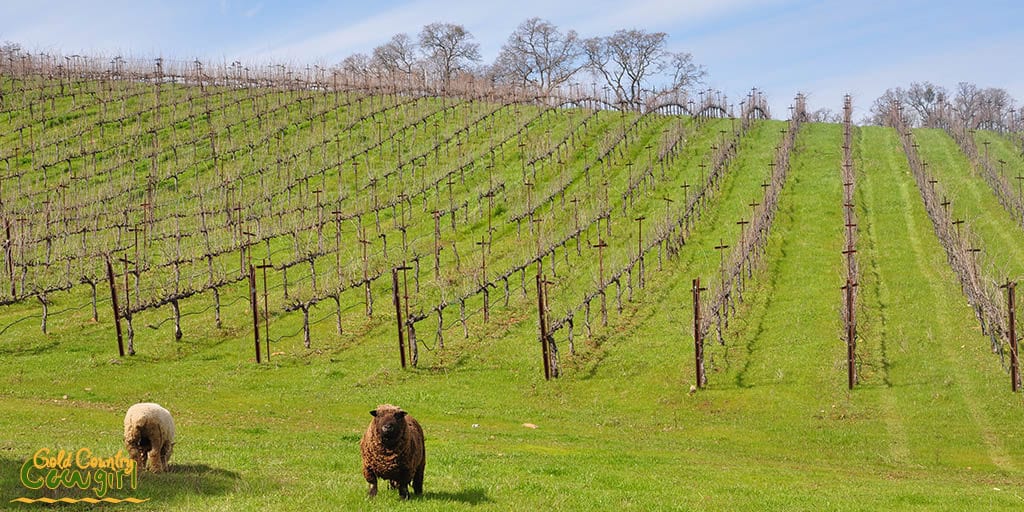 Although this area is known for Barbera and Zinfandel, she decided to go with her favorites – the Rhone varietals. She planted Syrah and Mourvedre and later Grenache. Her first harvest was in 2005 but her wines were made at other local wineries while she was learning the trade. She worked all phases of the business at other wineries until her winery was built in 2007. The winery is totally off the grid, relying on solar power and batteries with a generator for back up when there isn't enough sunshine. They seldom use pumps and depend on gravity to transfer wine from barrel to barrel, which they say is better for the wine. Corinne practices sustainable viticulture, spraying as little as possible. She even has baby doll sheep in the vineyard to do the mowing!
About the Wines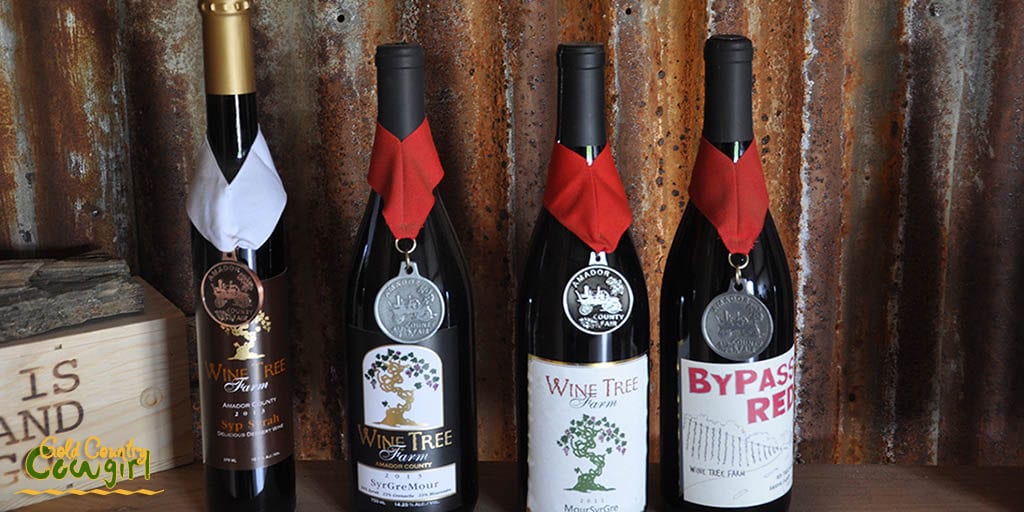 The wines under the Wine Tree Farm label are various blends of the three varietals grown in the vineyard. In 2012, the Corinne label was established to showcase the three varietals. The winery also produces a delicious dessert wine called Syp Syrah. All the wines are estate grown.
About Wine Blending
Probably the most surprising thing I learned at the class is that most wines are blended. Unless a wine says it is 100% that varietal, it only has to be 75% of that grape to be called by the varietal name. There are lots of good reasons for this — not that the winemaker is trying to pull one over on you. They might blend the same variety from different years or even different barrels (that's another story) for more consistency. They might blend different varietals to correct color or to balance taste.
About the Wine Blending Class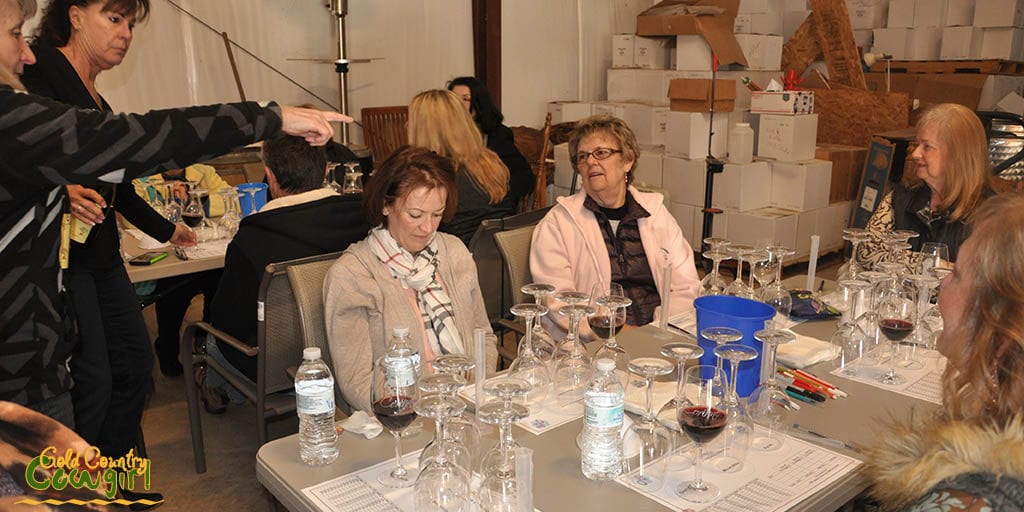 Kat and Corinne poured everyone the three varietals but before we could taste we learned about the five S's of wine tasting.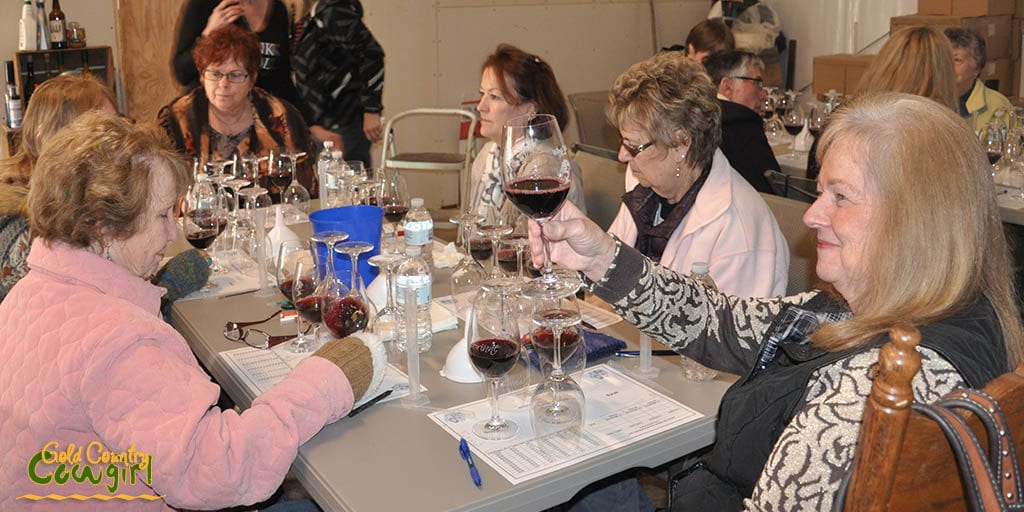 The 5 S's of Wine Tasting
Sight – the wine should not look murky or cloudy
Swirl – to aerate, which releases the phenolics that effect the nose and the mouth-feel
Sniff – one really big one to prepare your nose then two small ones
Sip – move it all around in your mouth to reach all the taste buds
Spit or swallow – if you are tasting a lot, spitting is a necessity
We tasted all three wines, ranked them according to our taste and then began blending. I felt a bit like a mad scientist! We had a chart that showed us how many milliliters to use for a certain percentage. We had three empty glasses to try various blends but that wasn't enough for me. I dumped a couple and finally came up with my favorite on my 5th attempt.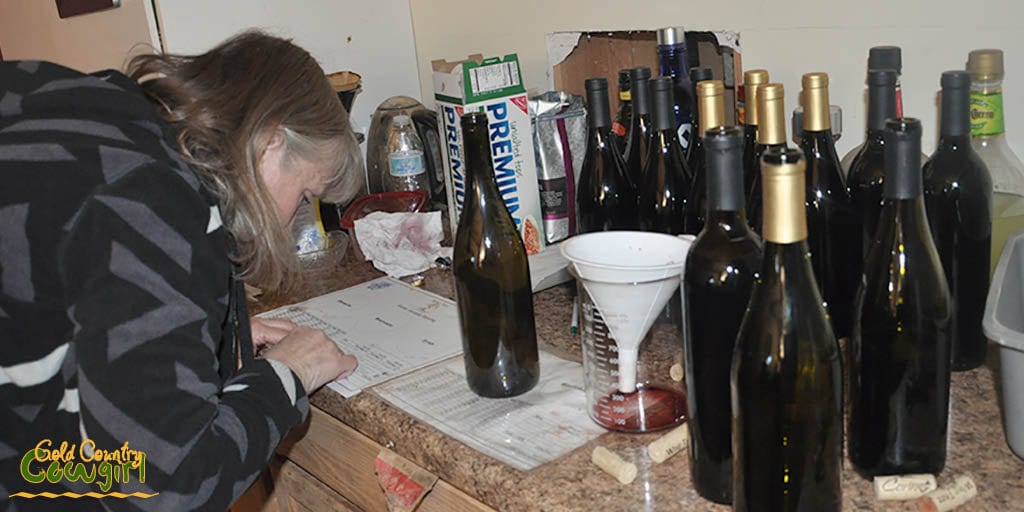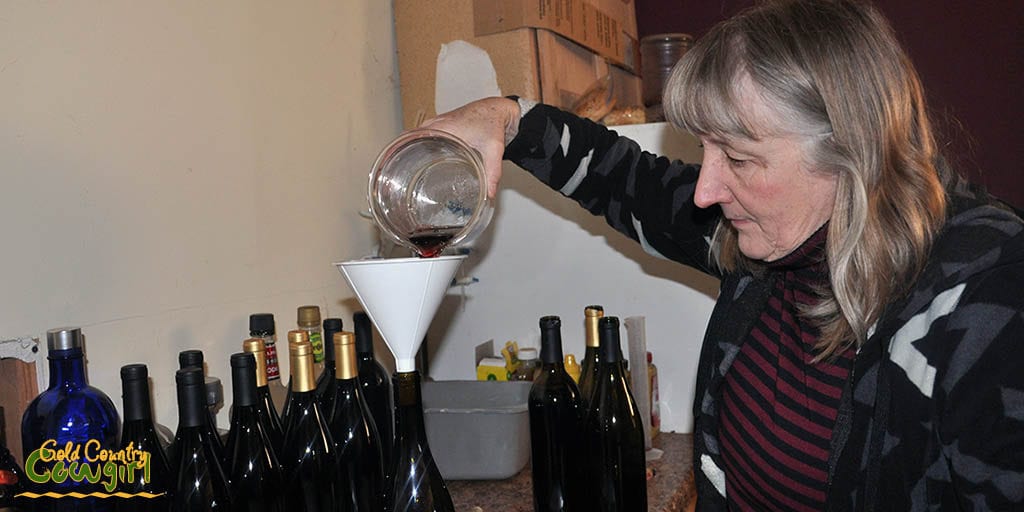 Once we had our perfect blend, Corrine used our percentages to mix up a full bottle of it for each of us to take home! The beauty of wine blending is that everyone has their own taste and you can create a wine that really appeals to your preferences. Be sure to save your formula! If you are local, you can bring it back to the winery and get more of your perfect blend.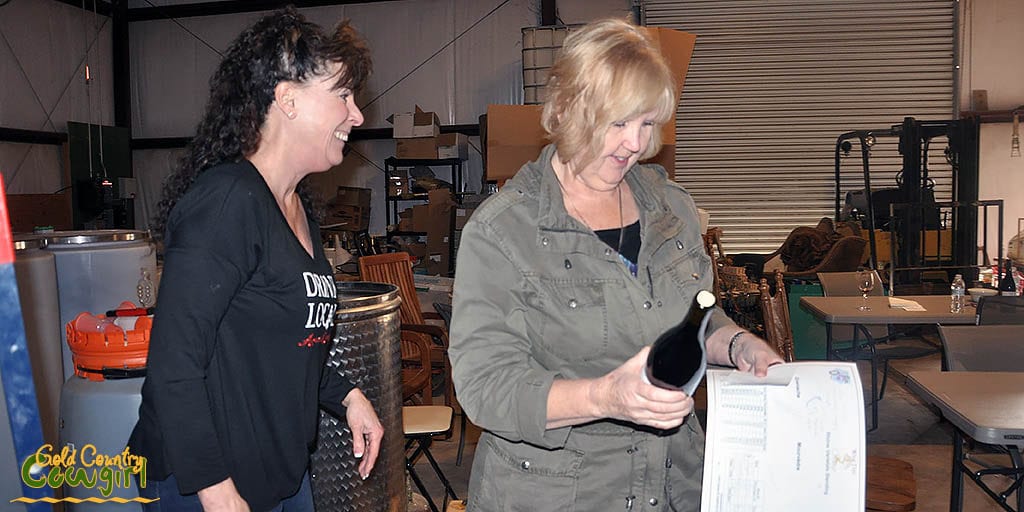 Kat helped everyone cork their own bottle. Sue looks pretty pleased with hers!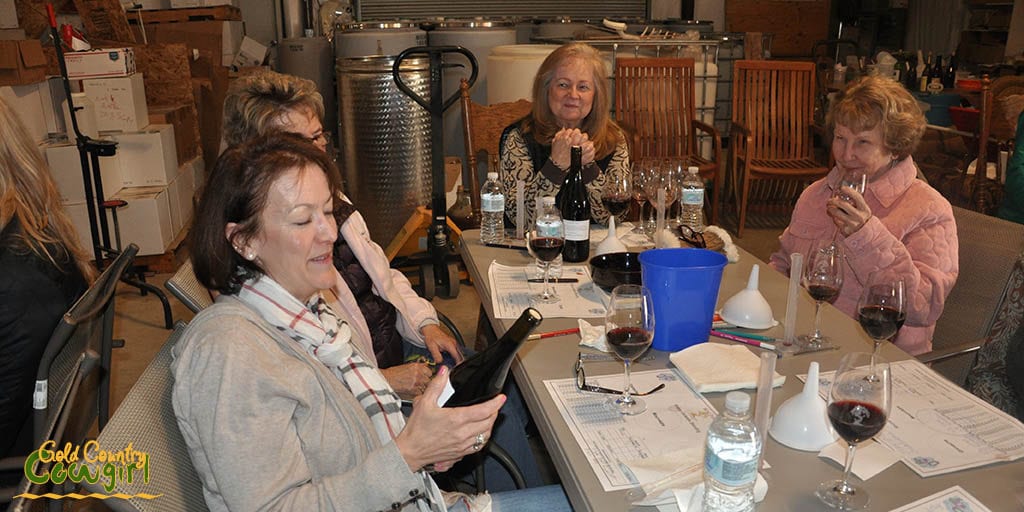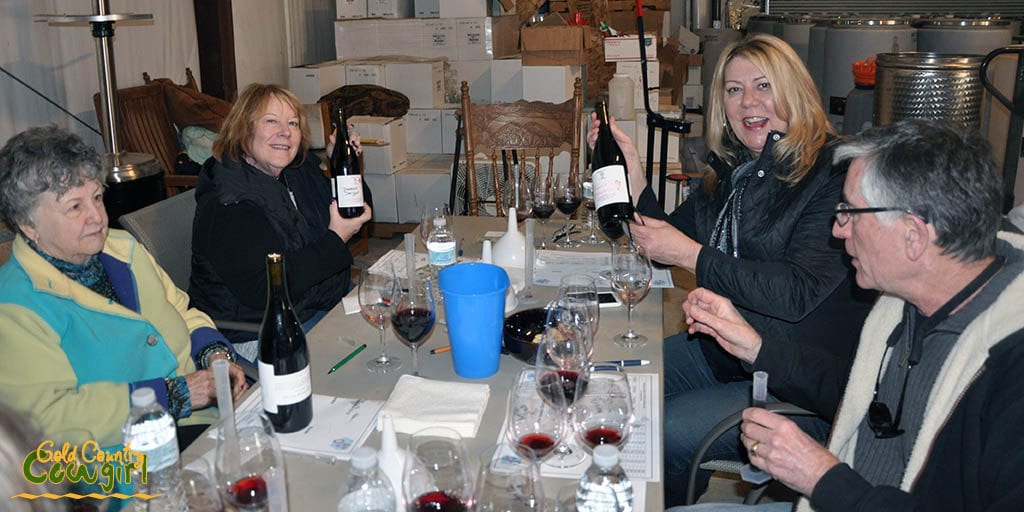 This wine blending class was a blast and I highly recommend it. The cost is $45 for the two-hour seminar and the bottle of wine. It is offered most Sundays from noon to 2 pm or by appointment. Corinne offers discounts on parties of two or more.
The Details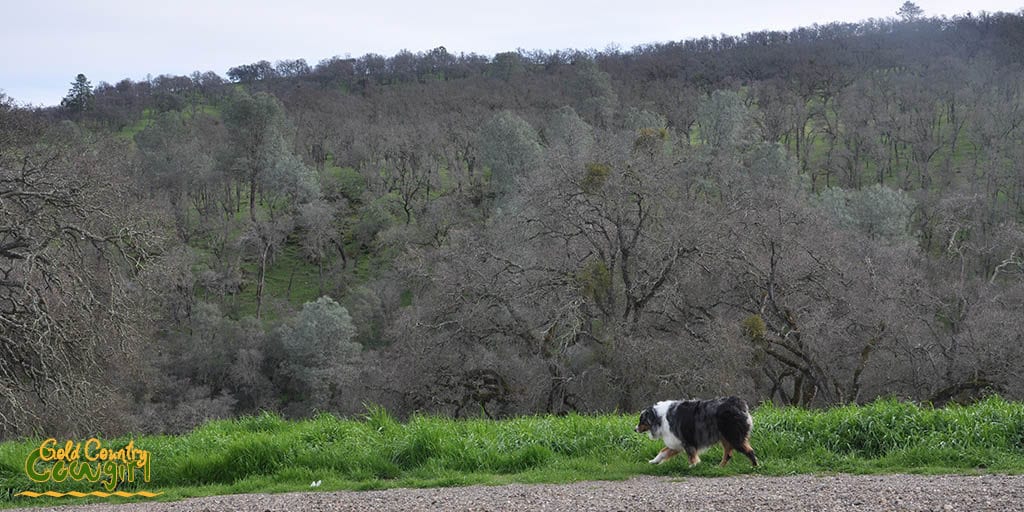 Wine Tree Farm
14467 California 49
Amador City, CA 95601
209-783-5049
Tasting room is open Friday through Sunday, 11 am to 5 pm.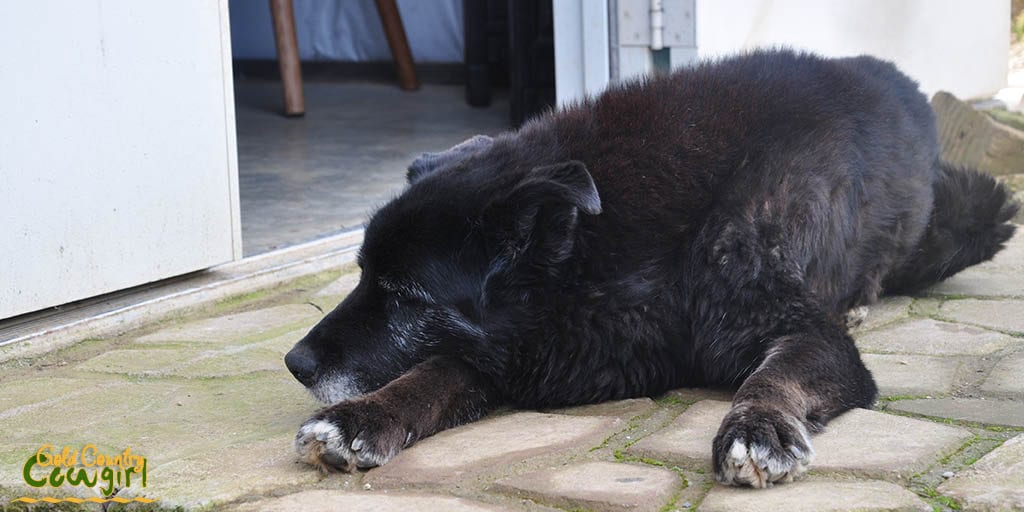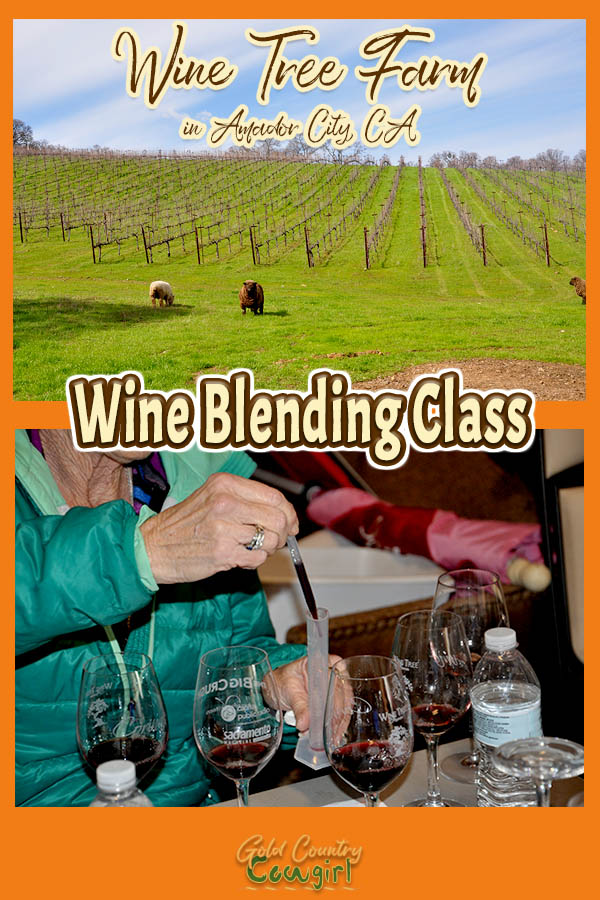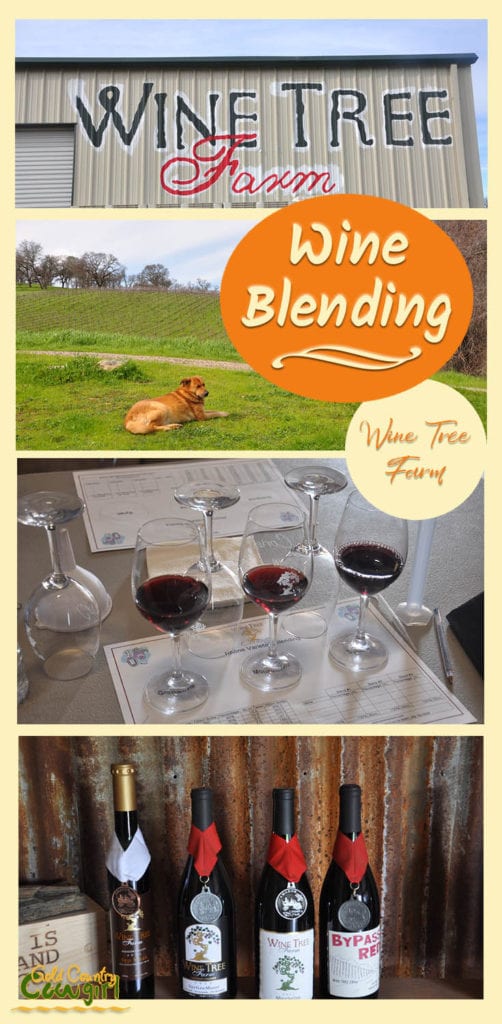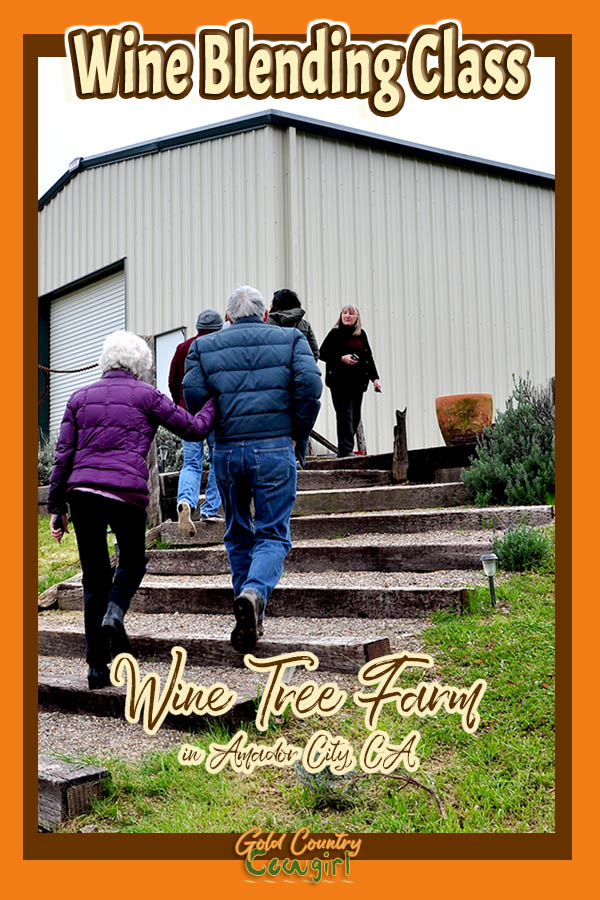 Until next time…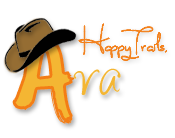 (Visited 570 times, 1 visits today)