In 2003, Edinburg Scenic Wetlands, set in the midst of an urban landscape near the center of the City of Edinburg, was the first of the nine World Birding Centers to open. The 40-acre center is built on reclaimed farm land and is situated next to the city's floodwater ponds. The native plants and water resources recreate an endangered wetlands environment.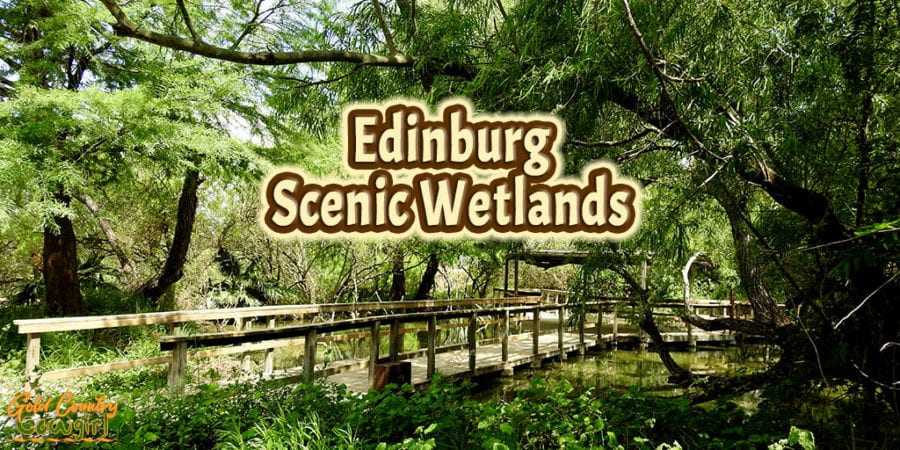 I have to admit, I was quite amazed when I entered Edinburg Scenic Wetlands. I wasn't expecting much since it is on the edge of a city park in the middle of an urban area but I was pleasantly surprised.
About Edinburg Scenic Wetlands and World Birding Center
The World Birding Center's Edinburg Scenic Wetlands is a year round showcase for birds, butterflies, dragonflies and many other water-loving animals.
The Wetlands and Trails
When you enter, you are surrounded by a 3.5 acre butterfly garden with a water feature and a purple martin condo. When I visited, the condo was busy with nesting birds.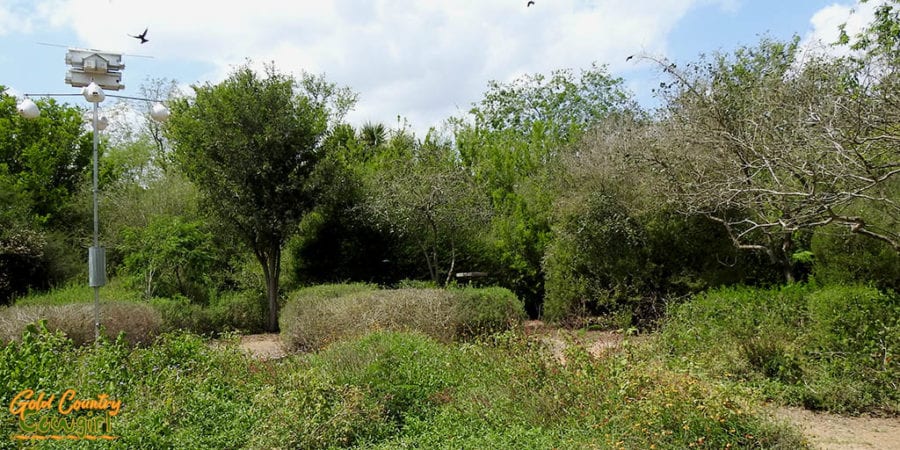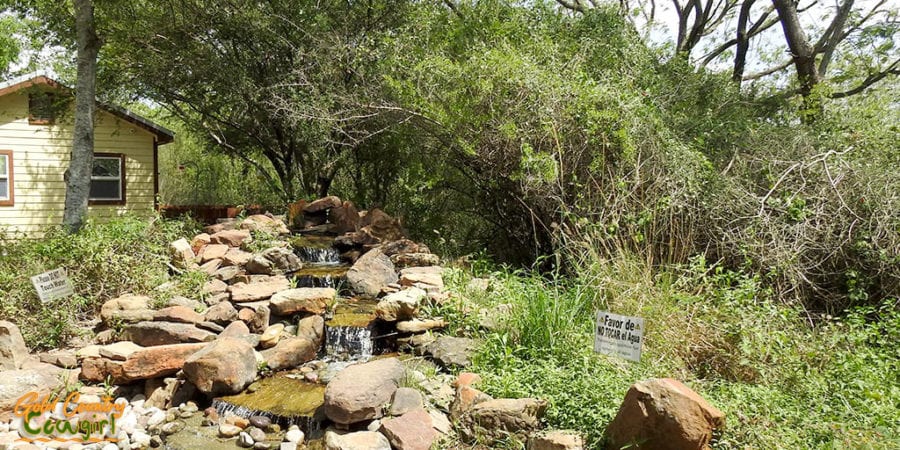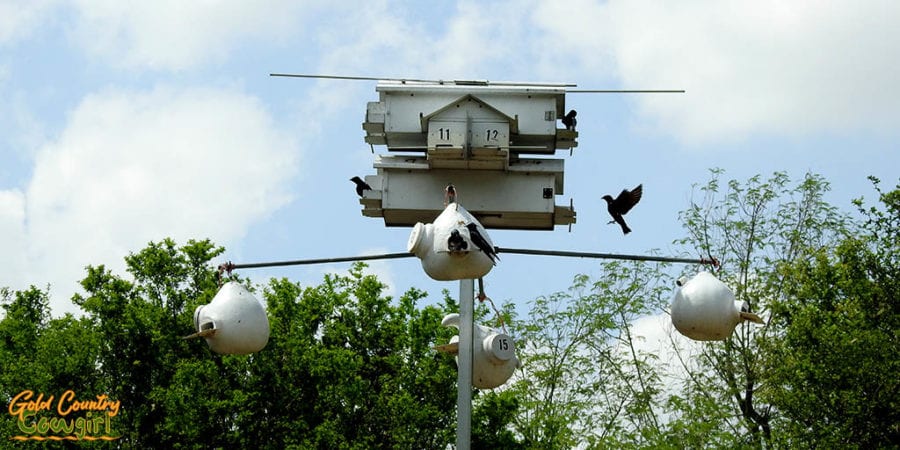 I love their colorful trail map, which you can download here. Each of the World Birding Centers has a checklist for the birds you are likely to see at that location, depending on the time of year. You can find the checklist for Edinburg Scenic Wetlands here. They also offer checklists for butterflies, dragonflies, native plants and butterfly garden plants.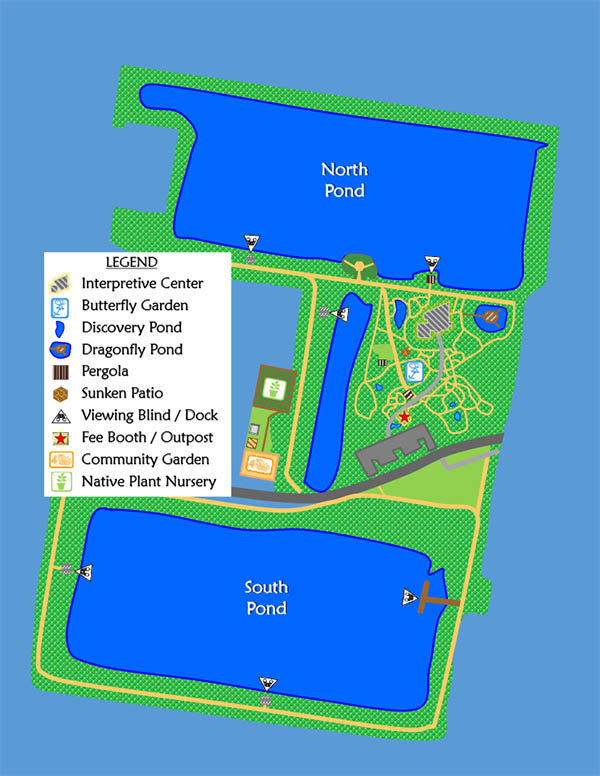 Although the trail system is short, just 2.5 miles, there are some amazing overlooks and rest areas. In addition to the large floodwater ponds, the center has a canal, a dragonfly pond and some other smaller ponds. There are several viewing blinds and a dock which allow you to take in some beautiful sights.
The Edinburg Scenic Wetlands and World Birding Center Interpretive Center
The exhibits in the interpretive center have information on wetlands as well as all the birds and other animals found at the center. In addition to special wetland classes for fifth grade students, the education classroom has year round programs and classes for adults as well as children.
The gift shop offers educational games, books, souvenirs and wearing apparel.
Education and Outreach
The center offers field trips for pre-K through college students. Staff members take the outreach programs to schools and other groups. The center provides nature and outdoor based scouting experiences. If your application is accepted, you can participate in the community garden and learn to provide your family with organic food. You can take a guided walk with a naturalist to get some in-depth information about the local plants and wildlife and really experience south Texas nature. Even birthday parties can be a nature learning experience.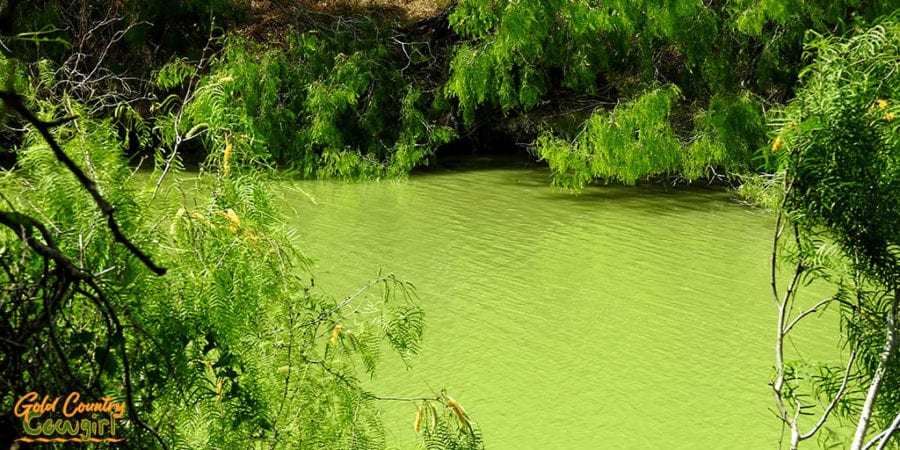 The Details
See photo above for hours and entry fees.
NOTE: Due to COVID-19, most public facilities have modified hours and services. Please visit the website for current information.
My Final Thoughts on Edinburg Scenic Wetlands and World Birding Center
I thoroughly enjoyed this facility. But then, any place with this much water is bound to be a winner in my book. When I visited in early March, everything but the trails was closed due to COVID. The trails and wetlands alone were worth the visit but I'm looking forward to returning to this lovely facility when I can enjoy all it has to offer. I especially want to see the community garden and native plant nursery. The interpretive center is gorgeous from the outside and I can't wait to get in and check out the exhibits and telescopes.
Check out these related posts about other World Birding Centers:
Bentsen-Rio Grande Valley State Park – World Birding Headquarters
Alligators Find a New Home at South Padre Island Birding and Nature Center
Estero Llano Grande State Park — My First RGV Birding Experience
Quinta Mazatlan Celebrates the Monarch Butterfly
The Hidalgo Pumphouse Brings Water to the Rio Grande Valley
Museums and Nature Top the List of Things to do in Harlingen
Until next time…
(Visited 1,165 times, 1 visits today)