What, or Rather Who, are Winter Texans?
It might be obvious, but for those who don't know or haven't heard the term, Winter Texans are people, (usually retired) who come to Texas, particularly the Rio Grande Valley, to spend part of the winter then return to their permanent homes in the summer. In some sun-belt states, these folks are called snowbirds, but Texas prefers the term Winter Texan, as the term snowbird has acquired a derogatory connotation in other places.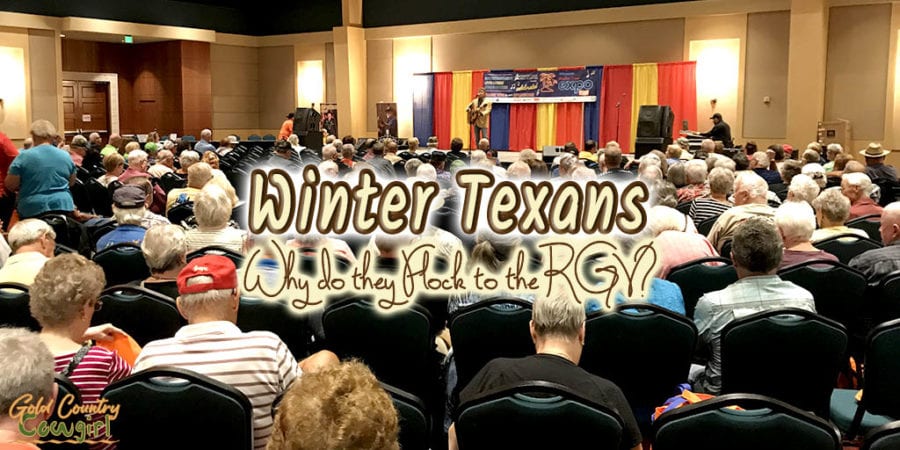 Where is the Rio Grande Valley?
The Rio Grande Valley (RGV) is an area comprised of four counties that lie along the Rio Grande at the southernmost tip of Texas. To give you some perspective, it is about as far south as Miami.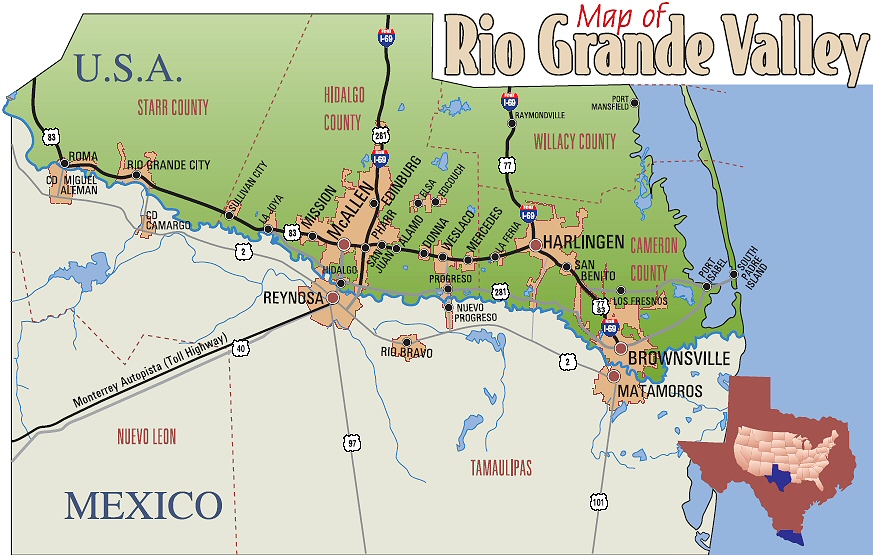 What Attracts all those Snowbirds Fondly Referred to as Winter Texans?
Weather
Probably the most undeniable answer is the weather. Winter Texans are leaving the harsh winters in Canada and their home states of Wisconsin, Nebraska, Illinois and the like, for the much milder weather in the Rio Grande Valley. Thanks to the sub-tropical climate, average winter low temperatures are in the 50s with the highs averaging in the 70s, but ranging anywhere from the 60s to the 80s. It is often partly cloudy, it can be breezy, and the humidity is low, making for very comfortable days.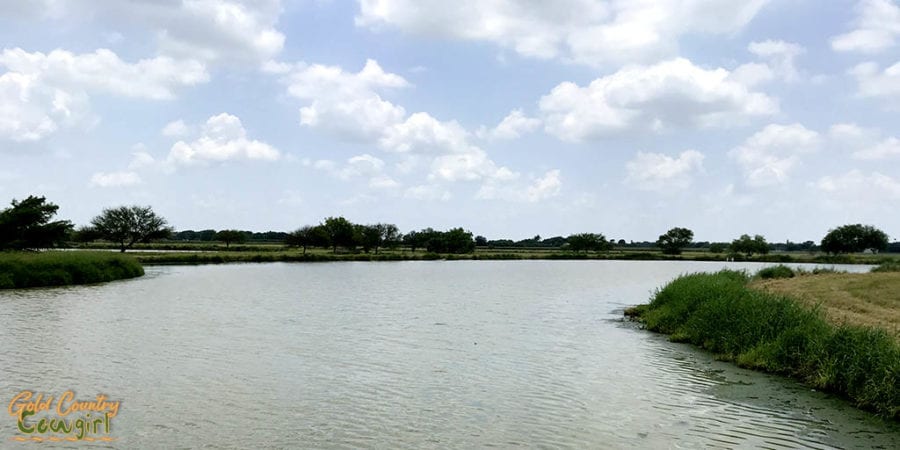 Activities
The Gulf Coast Beaches
The Rio Grande Valley is perhaps best known for South Padre Island. South Padre Island (it is not just for Spring Break!) and Port Isabel offer a plethora of beach and water activities including parasailing, jet skis, fishing, dolphin cruises, and more. If you enjoy white sand beaches, warm gulf water and friendly service, this might be the place for you. Oh, and don't forget to try some of the delicious fresh-caught seafood.
Read about some of the fun things to do at the Gulf Coast beaches in the related posts below.
Port Isabel — What to See and Do in this Charming Bayside Town
Dolphin and Bird Watching on Laguna Madre with Fins to Feathers
Historical Sites and Museums
Visiting historical sites and museums is one of my favorite things to do when I am in a new place. It is just about the best way, other than meeting and talking to local residents, to learn what makes an area tick. Every town seems to have a museum of some sort and the RGV is no exception. Did you know that the original Iwo Jima Monument is in Harlingen?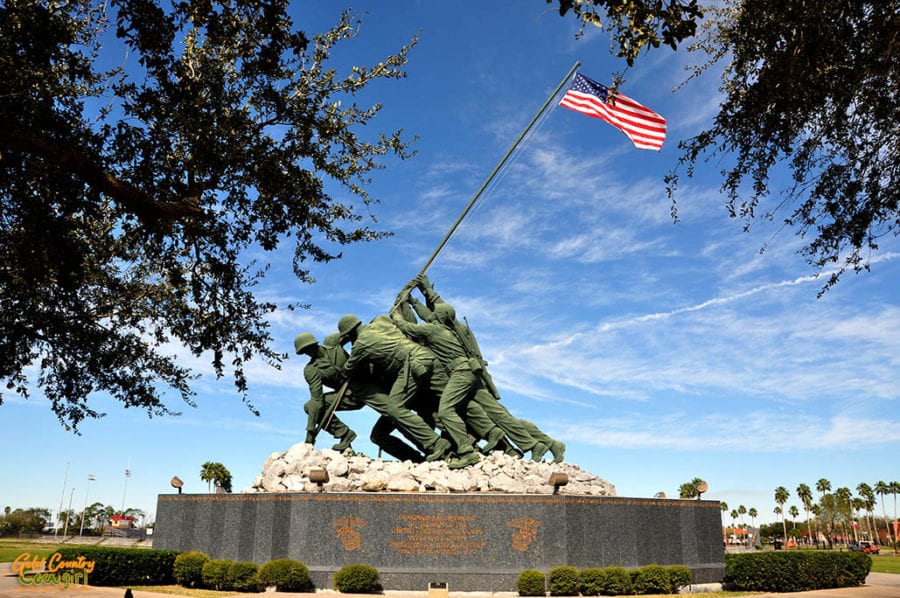 Here are links to posts on some of the RGV museums and historical sites I've visited so far.
Museums and Nature Top the List of Things to do in Harlingen
Museums of Harlingen: Early Rio Grande Valley to WWII
International Museum of Art & Science (IMAS) in McAllen
Freddy Fender Museum is Just One of the Museums of San Benito
Parks and Nature Sites
There are an incredible number of parks and nature sites in the Rio Grande Valley. There are city, county and state parks, nature centers, wildlife sanctuaries and several national wildlife refuges. Whatever you are looking for in outdoor experiences – hiking, picnicking, wildlife observation, camping, swimming, birding – you are sure to find a place that is just right for you.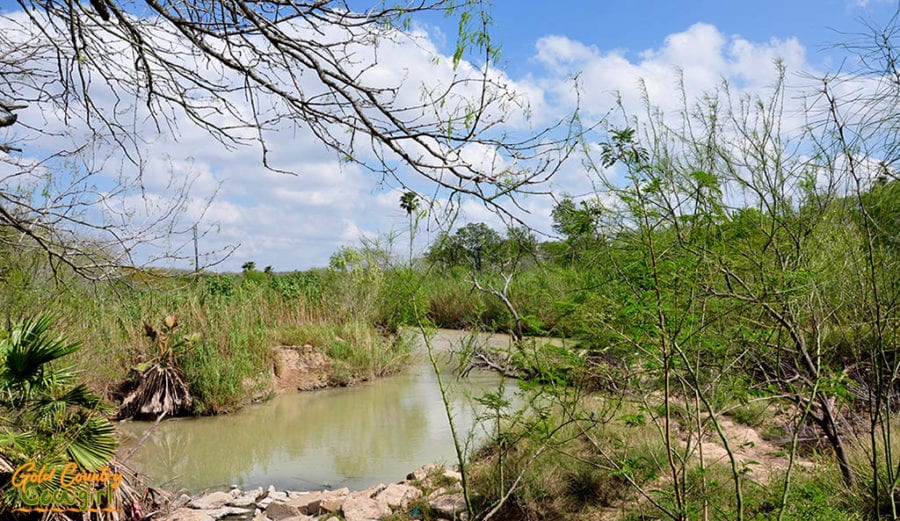 Birding
And speaking of birding, if you are a birder, you couldn't pick a better location to spend the winter. The RGV is a major migration corridor where the convergence of two major flyways brings an abundance of migrating species. Birding here is world-renowned. With over 500 documented species that include residents, rarities and migrants, the Rio Grande Valley is truly a birder's paradise.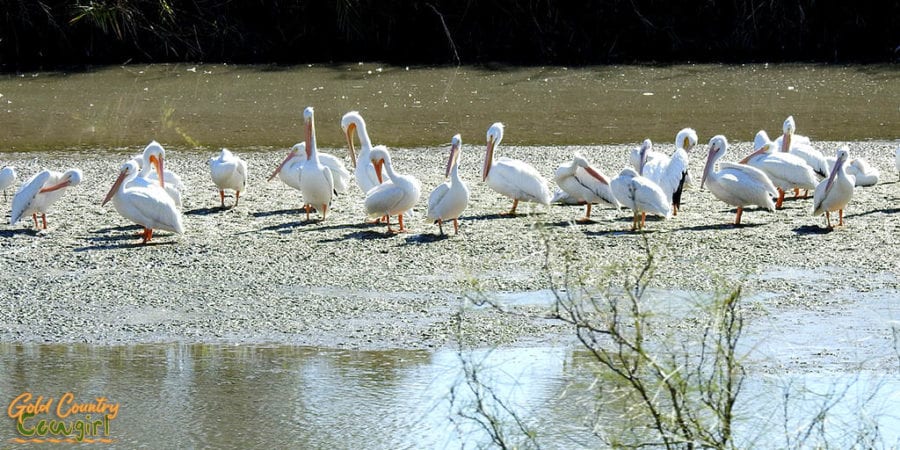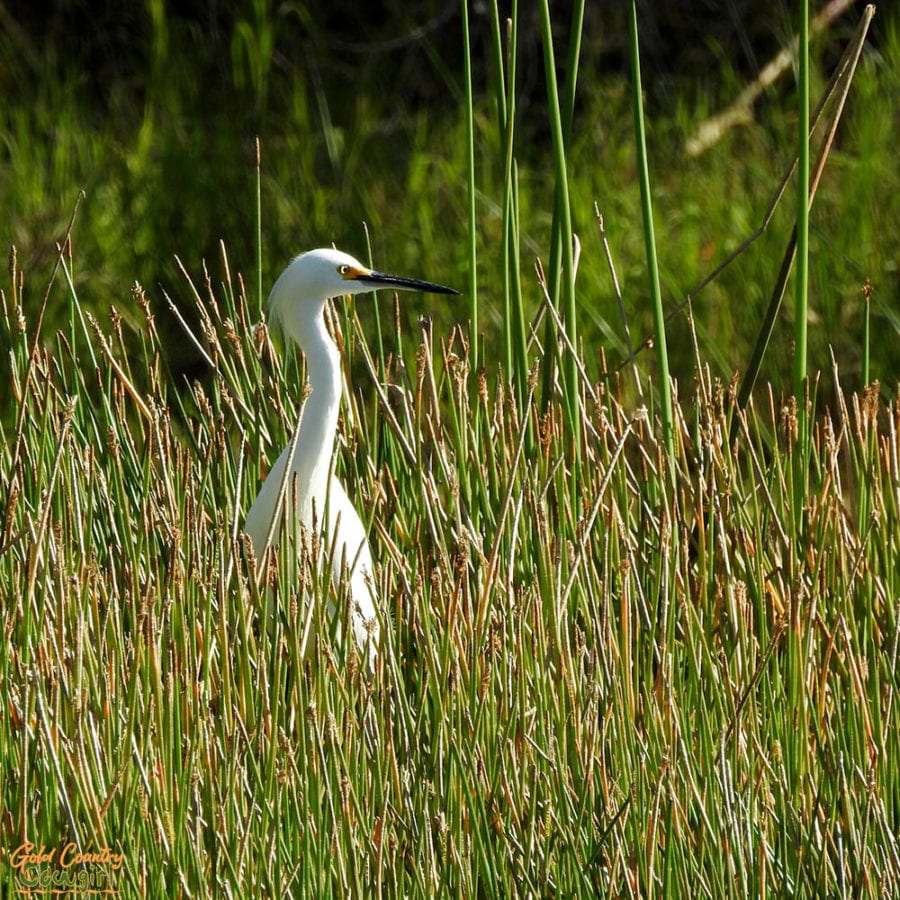 Read about some of the amazing birding opportunities in the following related posts:
Alligators Find a New Home at South Padre Island Birding and Nature Center
Estero Llano Grande State Park — My First RGV Birding Experience
Quinta Mazatlan Celebrates the Monarch Butterfly
Attractions
Attractions include dog and horse race simulcasting at Valley Race Park, shopping at Rio Grande Premium Outlets, McAllen BMX Park, Rio Grande Speedway, and my favorite, Gladys Porter Zoo. If you are curious, you can attend a bloodless bullfight.
Related: Gladys Porter Zoo in Brownsville, Texas

Proximity to Mexico
There aren't many places in the US where you can drive 20 minutes and be in another country for lunch or shopping. I love heading to Nuevo Progreso for a lunch of frog legs or goat. There's always live entertainment somewhere and the streets are alive with people enjoying libations and music. Many Winter Texans and residents alike head across the border for inexpensive medical, dental and optical services as well as medications.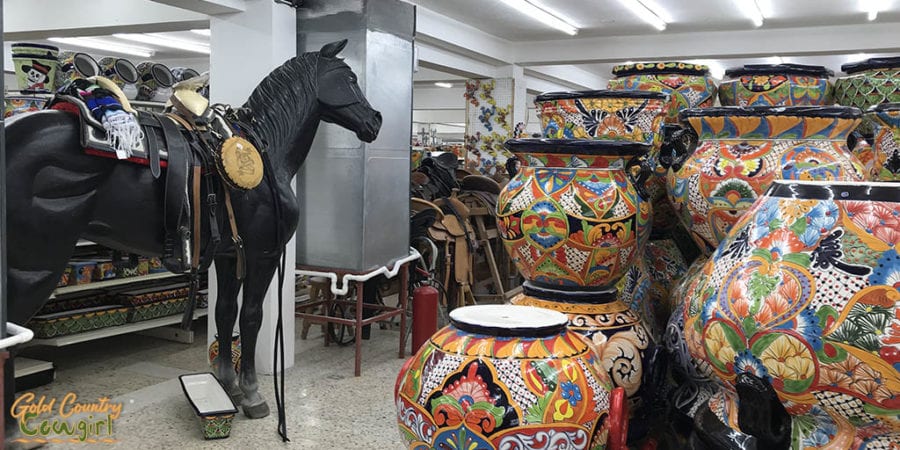 Related: Visit Nuevo Progreso Mexico via the Progreso Texas Border Crossing

Prices
Prices on food, accommodations, entertainment and gas or usually much lower than in other winter getaway states. For example, the average price of gas ranges from $2.00 to $2.25.

Availability of Places to Stay
I don't even begin to have an idea of how many RV and mobile home parks there are in the RGV. They are everywhere you look. Many Winter Texans own mobile homes that they return to every winter where they know and enjoy spending time with their neighbors.
Others travel here by RV and stay in parks that offer attractive monthly rates. Both the RV and mobile home parks have a multitude of activities, so your social schedule can be as full, or not, as you want it to be.
Although Texas is very RV friendly, if you are looking for free, long-term parking, Texas may not be the place for you. Unlike other states with lots of free camping on BLM land, less than 1.5% of Texas is federally owned. However, with a little creativity and research, it is possible to find a few places to overnight camp for free or a very low fee.

Welcome Home Winter Texans
When Winter Texans are asked why they came and keep coming back, the answers are almost always the same. They come for the weather and the friendly people.
A couple of weeks ago, I attended an RV show where I struck up a conversation with the woman behind me in a food line. She and her family had just arrived in the RGV from Kansas. She said they had spent a few winters in other places but, after a winter in Texas, they decided this is their winter home from now on. Since I know so many RVrs who spend time in the southwest desert, I was a little surprised when she told me that in other places they had stayed, they were made to feel in the way. That they were using up local resources and taking up space. They just didn't feel welcome. She said, "It's totally different in Texas. We feel so welcome and at home. Everyone is so friendly."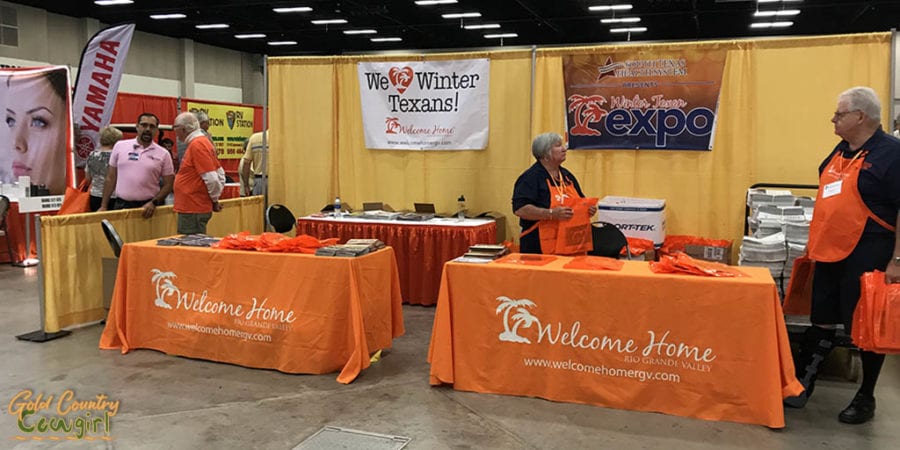 It's a Win-Win
Billboards proclaim "Welcome Home Winter Texans" and "We Love Winter Texans." There are events and expos to welcome them and familiarize them with the area. There are websites and magazines. There are Winter Texan discount days at area attractions. Of course, the economic impact of Winter Texans hasn't gone unnoticed. They contribute over $700 million a year to the economy of south Texas. In addition to the direct economic impact of Winter Texans, many of them also volunteer with local charities. Yes, Texas appreciates its Winter Texans.

Do you winter somewhere other than your permanent home? If so, where and why did you choose that location? I'd love to hear from you in the comments below.
Until next time…
(Visited 2,122 times, 1 visits today)