One of the drawbacks of traveling solo is that it can be difficult to get into a small tour group. I've been trying for several weeks to get into a dolphin watching cruise on a small boat that only takes a maximum of six passengers. That doesn't sound like a big deal except they also have a minimum of four so they have to fit me in with a group of four or five. It wasn't working out so, since there is more than one small boat that goes out from Port Isabel, I decided to contact Fins to Feathers about their dolphin watching cruise. Captain Paul followed up with me and got me into a group in just a few days.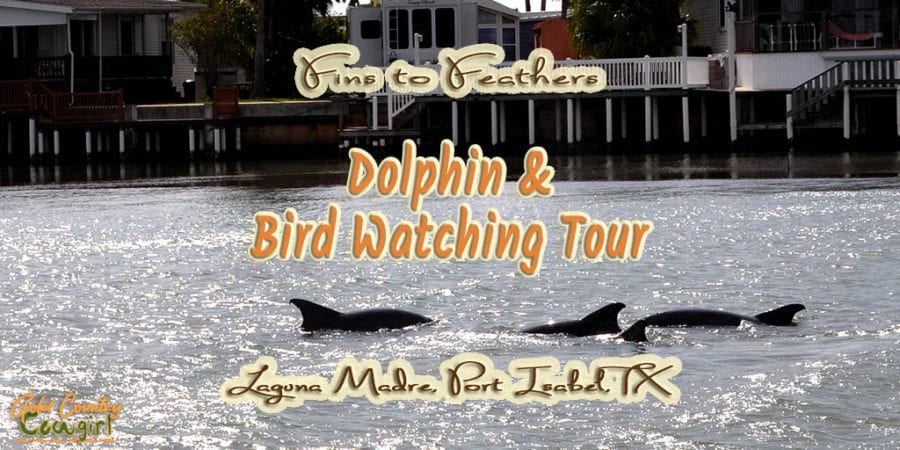 Getting to Fins to Feathers in Port Isabel
When I first started using GPS many years ago, I had a hard time giving up control to the anonymous voice. These days, I trust Siri almost implicitly as she has very, very seldom led me astray. However, on my way to Fins to Feathers, I was having a little doubt, but she took me exactly where I needed to go.
Fins to Feathers doesn't have an office. You just go to the spot on the harbor where they dock. When I arrived at the South Point Marina, I didn't see a sign for Fins to Feathers so I went into the marina office to make sure I was in the right place. The lady in the office directed me through the boat launch entrance to the dock. Once through the entry to the boat launch, there is a large sign on a truck.
I was early and the boat wasn't there yet so I spent some time making sure my camera gear was ready. While doing that, I was really wishing I had that new Nikon P1000 super zoom camera I recently learned about. I knew my current gear was totally inadequate for the dolphin and bird watching cruise I was about to go on.
Dolphin and Bird Watching Cruise with Fins to Feathers
Fins to Feathers offers a few different cruise options. They have a 1.5 hour dolphin watching cruise and 2.5 hour combination dolphin and bird watching tour. I was originally looking for just the dolphin cruise but the opening Captain Paul had for me was on the combination cruise. Since I had been waiting for several weeks to do this, I wasn't going to turn down this opportunity. Besides, I have just started getting into bird watching more seriously so this seemed meant to be.
Dolphin Watching with Fins to Feathers
We didn't have to go far to see dolphins. The dolphins play all over the bay near the boats. We cruised and drifted for quite some time, watching them dance around. There are at least a couple of very young ones in the bay and I was lucky enough to get this photo of one. I even caught one tossing a fish on video but they are quick!
We didn't have to go far to see dolphins. The dolphins play all over the bay near the boats. #dolphinwatching #birdwatching
Click To Tweet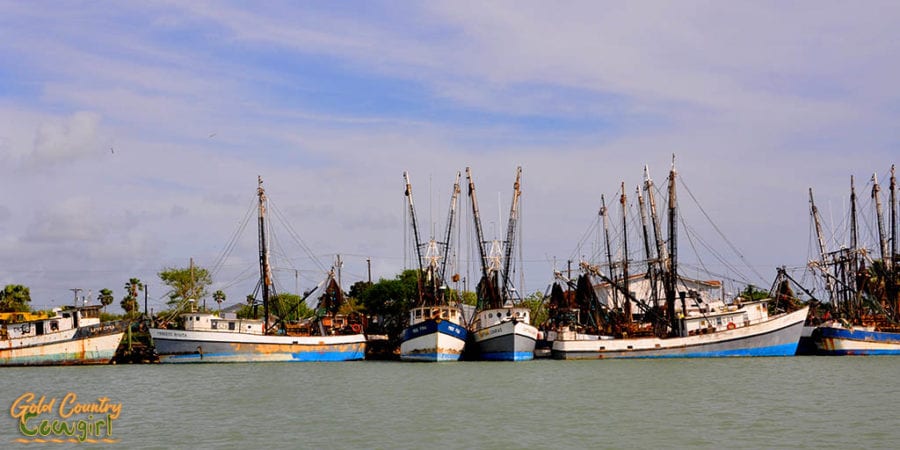 Bird Watching with Fins to Feathers
Eventually, we headed towards the dunes to do some bird watching. Captain Paul is pretty bird savvy and helped us identify several species. I liked that he had no problem saying he didn't know what a particular bird was if he wasn't sure.
Identifying birds was a little difficult that day. It was very windy which was making small waves in the water. Between the boat rocking a little and the wind blowing, it was difficult to hold the binoculars steady enough to focus on a particular bird. These conditions also made for less than perfect photos.
In spite of the wind, thankfully it wasn't cold, the tour was awesome. We learned a lot from Captain Paul, who has a wealth of knowledge about the area, and he took us to some great locations.
On the return trip, we saw more dolphins, a nesting great blue heron, pelicans up close and some ink fish, among other things. We came back through the swing bridge, which was the original way to get to the island before the two-mile-long Queen Isabella Causeway was built.
Dolphin and Bird Watching Tours with Fins to Feathers
Fins to Feathers' goal is to "create the experience of respectfully observing wild and free dolphins, fishing and playing in their natural environment."
Fins to Feathers creates the experience of respectfully observing wild and free dolphins in their natural habitat. #dolphins #dolphintour
Click To Tweet
Cruise options:
Dolphin Tour: 1.5 hours, $25
Dolphin Tour: 2.5 hours, $45
Birding Tour: 2.5 hours, $45
Combination Tour: 2.5 hours $45
Tours for special events like rocket launches, fireworks and birthdays are also available.
Captain Paul says email is not a good way to contact him, so be sure to call to make reservations or to ask questions.
The boat departs from:
South Point Marina
500 South Point Dr
Port Isabel TX 78578
Laguna Madre
Laguna Madre, meaning mother lagoon, is the largest of six hypersaline (saltier than the ocean) lagoons in the world. It lies between the eastern coast of Texas and Padre Island and was formed about 3,000 years ago. Upper and lower Laguna Madre are joined by the Gulf Intracoastal Waterway which was dredged through the lagoon. Together, they are about 130 miles long, the length of Padre Island. The only fresh water entering the lagoon comes from rain and there is a high rate of evaporation resulting in the hypersalinity. The lagoon is shallow and narrow, averaging 4-6 miles wide and less than 4 feet deep except where it has been dredged.
After your dolphin and bird watching cruise, there's lots more to do here. This area is considered one of the world's best windsurfing sites. Other recreational activities include boating, fishing, camping, canoeing, kayaking, swimming, bird watching, hunting and more. As you can see, there's definitely something for everyone here.
Port Isabel
Port Isabel is one of the oldest cities in south Texas, dating back to 1519. This coastal town is located on the tropical, southern most tip of Texas. It is home to the well-known Port Isabel Lighthouse, which is the only lighthouse on the Gulf Coast open to the public. Climb to the top of the 88-foot lighthouse for great views of the town, South Padre Island and Laguna Madre.
In addition to the lighthouse, you can visit museums and a nature center. Take a walk out on Pirate's Landing Fishing Pier for a different view of the town. Want to be a pirate for a day? Hop on the Black Dragon Pirate Ship for an interactive pirate adventure cruise (still on my list of things to do!).
Until next time…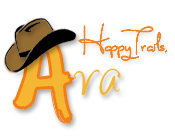 (Visited 761 times, 1 visits today)