The city of Harlingen is located in the southern tip of Texas in the Rio Grande Valley and is just 30 miles from the Gulf of Mexico. In addition to all the dining and shopping opportunities you'd find in any city of its size, Harlingen has an international airport, a nearby port for transportation of goods, and an international bridge to Mexico. Thanks to the sub-tropical climate, with average winter low temperatures in the 50s, there are year-round outdoor activities. Museums and nature top the list of things to do in Harlingen. Even the museums are partly outdoors.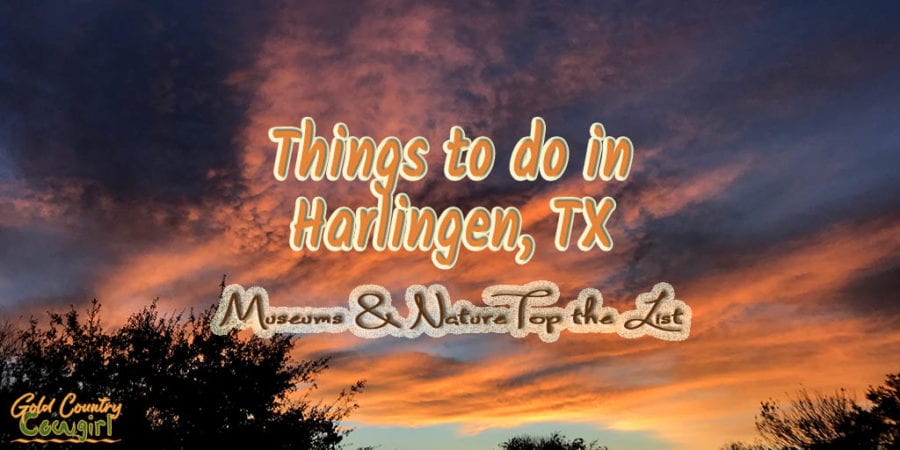 Related: Indoor Activities in Harlingen – When it's just too hot outside!
Texas Travel Information Center
I can't write a post about the best things to do in Harlingen without mentioning the Texas Travel Information Center. I know, that sounds a little odd but read on.
When I first moved to the area, I stopped in here to pick up some brochures. When I walked in, I was amazed. The place is huge and beautiful. It is well stocked and extremely well organized. I think they have information on every possible place and activity in Texas. Well, maybe not quite but it sure seemed like it. The staff is knowledgeable, friendly and helpful.
I was astounded when a staff member told me they offer free wifi and provide a work space. It's a really nice, bright area where you can plug in your electronics and it was completely empty! It looked like a great place to work rather than sitting in a crowded coffee bar feeling obligated to buy coffee.
The wow factor continued when I went outside. There is a pretty garden with a water feature, covered picnic tables, a large group area and vending machines. I learned that there are twelve of these awesome information centers around Texas and each one has a different architectural design.
Hours of Operation: Regular hours are 8 am – 5 pm seven days a week with extended hours Memorial Day weekend through Labor Day 8 am – 6 pm. They are closed only on Easter Sunday, Thanksgiving Day, the day before Christmas, Christmas Day, and New Year's Day.
Museums
Museums top the list of things to do in Harlingen. #travel #ustravel @MMAHarlingen @myharlingen
Click To Tweet
Harlingen Arts & Heritage Museum
The idea for a museum to highlight the history of the Rio Grande Valley was first presented to the Lower Rio Grande Valley Historical Association (LRGVHA) and others in 1959. In 1963, after donations of artifacts and buildings came together, the Landmarks Historical Society Museum came to be. In 1968, the name was changed to the Rio Grande Valley Museum. Again in 2005 the name was changed and the Rio Grande Valley Museum became the Harlingen Arts & Heritage Museum to better reflect its involvement with the community. I frequently see the Rio Grande Valley Museum and the Harlingen Arts & Heritage Museum listed on websites as separate places to visit but they are the same place.
The museum complex, which is comprised of three sections, is located on the grounds of the former Harlingen Army Airfield, a World War II gunnery school.
When you first enter the museum, you'll be in the building that houses the gift shop and two large rooms that display the rotating exhibits. Admission is free but donations are appreciated. If you arrange one in advance, guided tours are $2 for adults and $1 for children.
Restored Buildings on the Grounds
The original Victorian home of Lon C. Hill, Harlingen's founder, was built in 1904. Inside you can get an idea of everyday life at the turn of the 20th century. The building contains many original possessions of the family.
The Paso Real Stagecoach Inn was built in 1860. It was originally located on the banks of the Arroyo Colorado River where it served as a stage stop for passengers traveling from Beeville to Brownsville.
You can see vintage medical equipment in Harlingen's first hospital, built in 1923. There are recreations of doctor and dentist offices, a hospital room, a surgery room and a few others. It is so interesting to see how far things have come.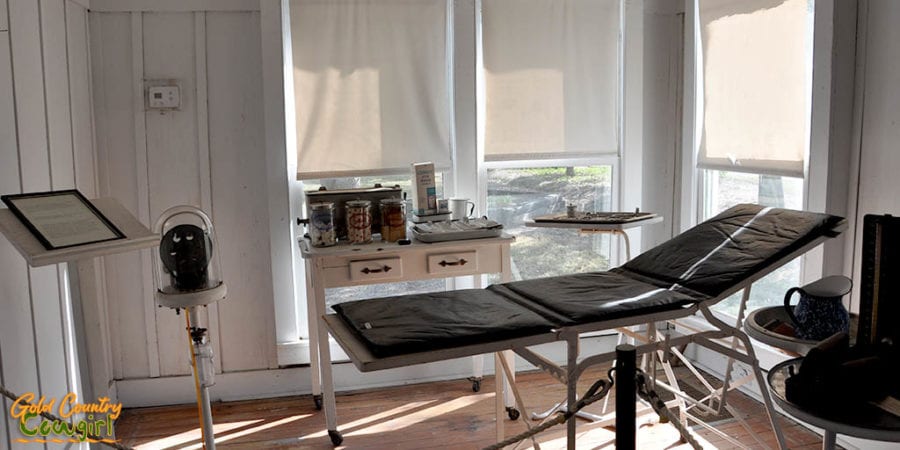 Past these buildings is the Historical Museum which houses the permanent exhibit of artifacts. This building, which was formerly the Air Police Squadron and Brig of the Harlingen Air Force Base, is temporarily closed for major renovations. They hope to have it open by summer (dependent on the weather) but definitely by the end of the year.
Details
Tuesday – Saturday 10AM – 4PM
Sunday 1PM – 4PM
Closed Mondays and Major Holidays
2425 Boxwood St., Harlingen, Texas 78550
Phone (956) 216-4901 Fax (956) 430-8502
Free Admission
---
Iwo Jima Monument & Memorial Museum
Even though military history is not my thing, I found this monument and museum very interesting and thought-provoking. The lack of patriotism in this country today makes me sad but you just might find some here. When you visit, you'll be joining the many others who come to pay tribute to the men and women who have died to keep us free. Maybe you've said those words yourself. Here, you might actually feel them.
This monument that stands on the parade grounds at the Marine Military Academy in Harlingen is the original Iwo Jima Monument. It is the model from which the bronze statue in Arlington Cemetery was cast. The model was in storage until 1981 when the sculptor donated it to the Marine Military Academy.
The monument is a recreation of the pulitzer prize winning photo by Joe Rosenthal of the flag raising on Iwo Jima during WWII. The figures are 32 feet high and they are erecting a 78-foot tall flag pole. The flag on the pole flies 24 hours a day.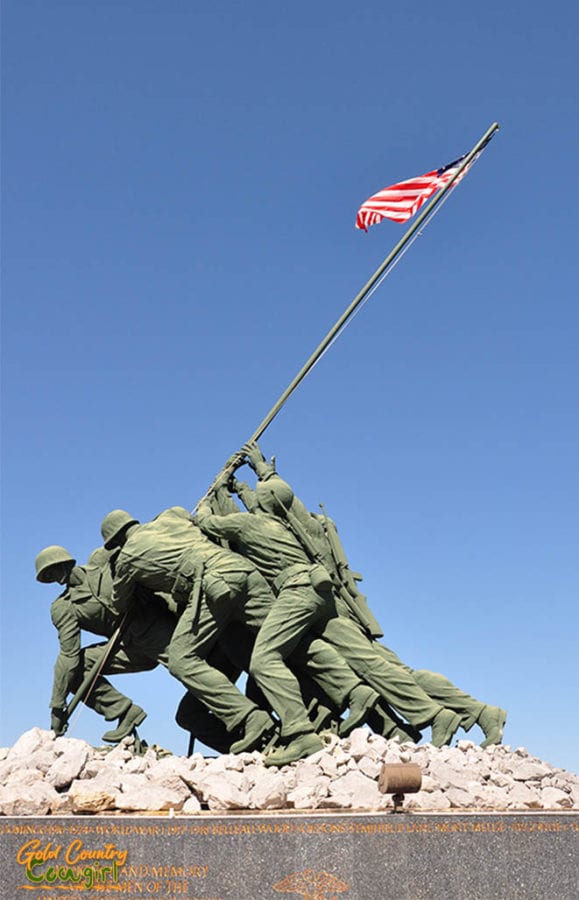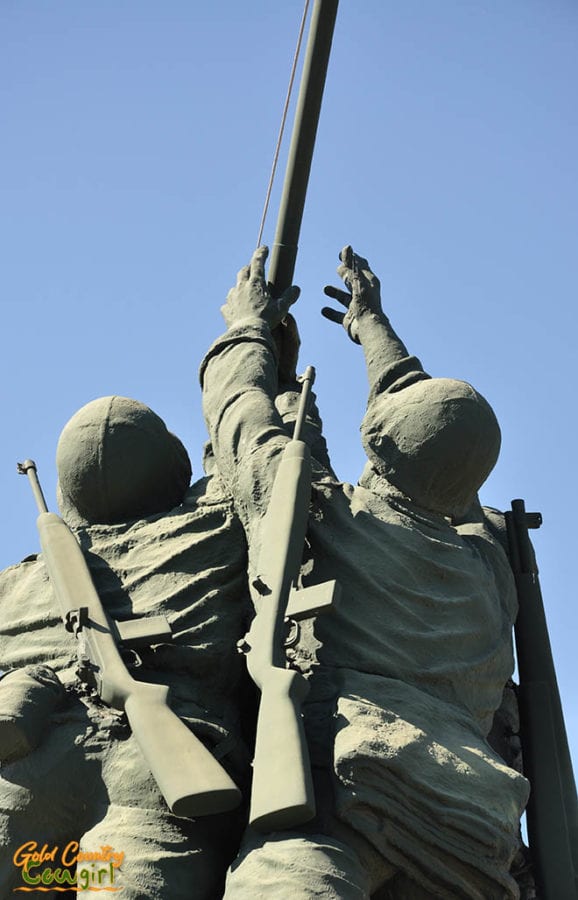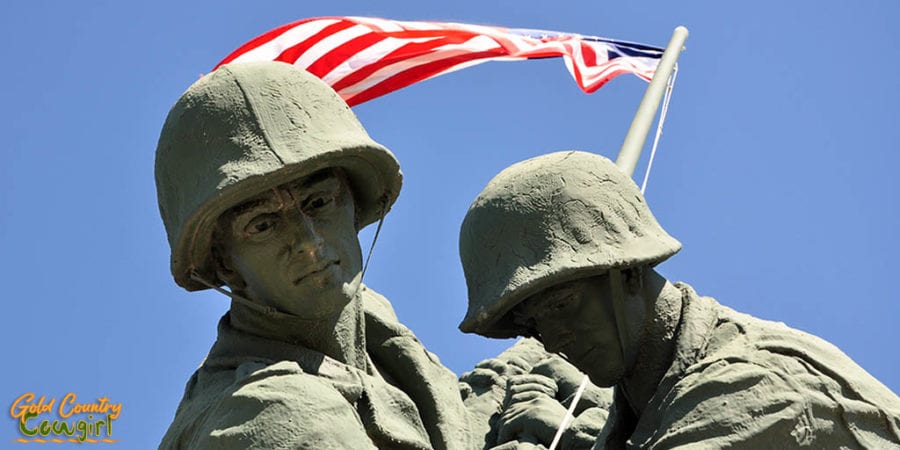 The Memorial Museum is small but has an extensive display of Marine Corps memorabilia, especially relating to Iwo Jima, and there is an excellent documentary about the battle. Admission is free and there are volunteers to answer any questions.
Details
Monday through Saturday, 10 a.m. to 4 p.m.
Closed Sundays and Mondays
956.421.9234
320 Iwo Jima Blvd
Harlingen, TX 78550-3627
Free Admission
For more information about these two museums, read Museums of Harlingen: Early Rio Grande Valley to WWII.
---
Outdoor Nature Activities in Harlingen
A sub-tropical climate, with average winter lows in the 50s, means year-round outdoor activities. #travel #ustravel #harlingen
Click To Tweet
Harlingen Arroyo Colorado World Birding Center
The convergence of two major flyways (the Central and Mississippi) make the Rio Grande Valley a critical location for migrating birds in North America and more than 500 species have been recorded in the RGV. Because of that, the Rio Grande Valley (RGV) is an internationally acclaimed birding location and, reputedly, one of the best places for birding in the country.
There are nine spots throughout the Valley that have been designated World Birding Centers by US Fish & Wildlife, Texas Parks & Wildlife, and their communities. These are key locations for experiencing bird and wildlife in southern Texas.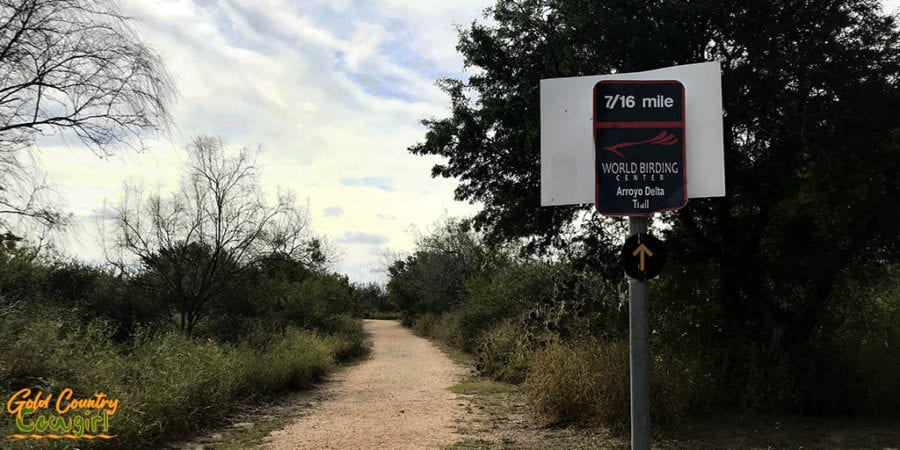 Arroyo Colorado Waterway
The Arroyo Colorado is one of the only freshwater sources in this area of the migratory path and it runs though the middle of Harlingen. The arroyo waterway and the scenic trails along its banks connect Hugh Ramsey Nature Park and Harlingen Thicket. The two properties as well as the waterway make up the Harlingen Arroyo Colorado World Birding Center.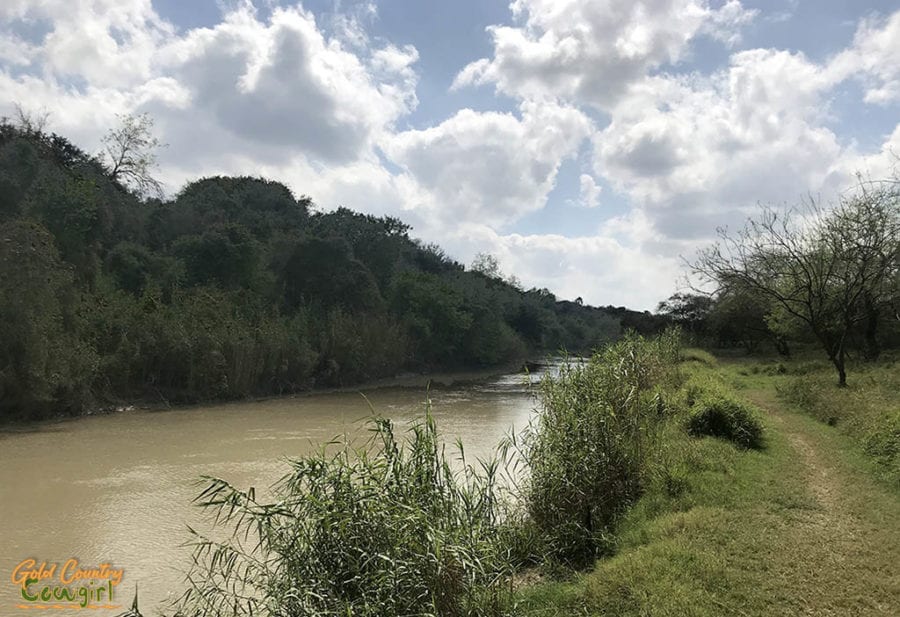 I found it an interesting statistic that according to US Fish & Wildlife Service, one in five Americans is a bird watcher, more than hunting and fishing combined.
Hugh Ramsey Nature Park
The Hugh Ramsey Nature Park is 55 acres of reclaimed land (once a landfill) dominated by Texas ebony woodlands mixed with other native plants such as huisache (an acacia), retama, honey mesquite, and granjeno (desert hackberry). The wildflowers put on quite a show in the spring and draw many butterflies. There is a hummingbird garden that attracts the native buff-bellied hummingbird year-round. The network of nature trails takes you through different habitats like the enormous stand of prickly pear cactus, flower gardens and water features.
The photo blinds let you watch the birds without disturbing them. They put out food for the birds there and you might see a javalina taking advantage of the dropped seed. Bobcats have also been spotted.
Facilities include restrooms, a large pavilion with picnic tables, paved parking area and photo blinds. There is no admission fee and the park is open seven days a week from sunrise to sunset.
Harlingen Thicket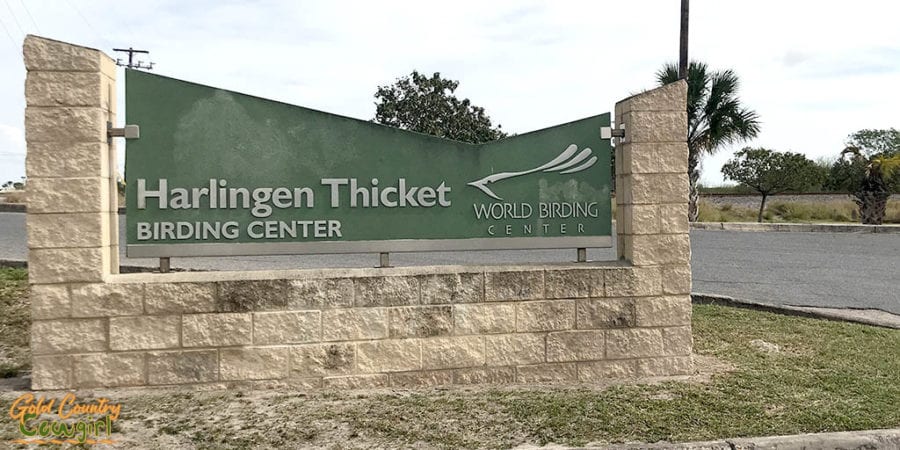 This 40-acre area is covered with native brush containing many plant varieties. When I hiked there, I found that the trails that lead from the parking lot down to the arroyo and its riparian habitat are wide and easily navigated.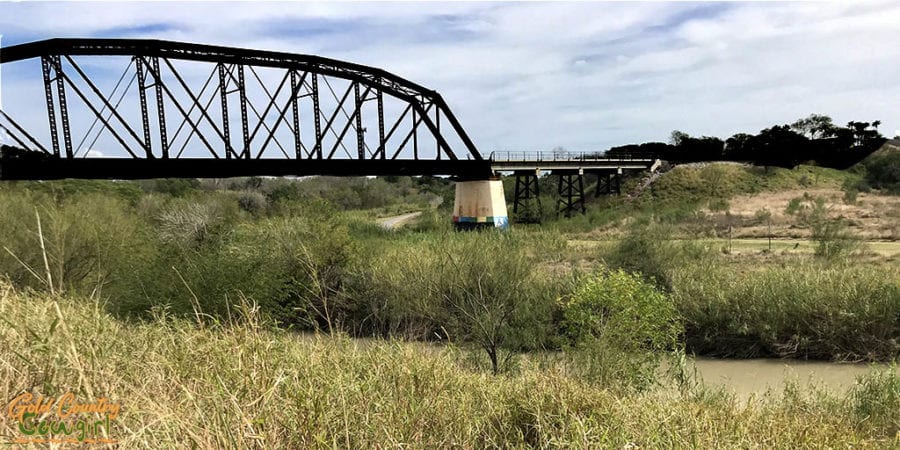 Although I could hear lots of birds, I didn't see many, but then that's not why I was there. There is a Harlingen Parks and Recreation geocache cleverly hidden there – I couldn't find it!
Facilities include restrooms, a covered picnic table, and paved parking lot. This park is also open seven days a week from sunrise to sunset with no admission fee.
---
More Outdoor Things to do in Harlingen
Jackson Street Market Days
Jackson Street Market Days comes to downtown Harlingen the first Saturday of every month from 11 am to 3:30 pm. Once a month, Jackson Street, between 4th and Commerce, is closed to traffic and becomes an old-fashioned, open-air market. You might find a bargain or treasure at one of the dozens of vendors selling all types of wares, antiques and collectibles. You can purchase fresh produce and other food items. There's live music and dancing in the street. When you work up an appetite, you'll find lots to eat from snacks to ice cream. This all makes for a fun, family-friendly event. You'll find lots of free parking on the street.
---
Murals Depicting Harlingen and RGV History and Culture
Harlingen has more than 30 murals on display throughout the city. These larger-than-life, colorful artworks, some from the 40s and 50s, mostly depict aspects of Harlingen and Rio Grande Valley history and culture. The majority of the murals brighten up exterior walls but some are inside businesses.
The city continues the long tradition of the murals by commissioning new works from artists such as Tammy Corbette Lopez. She painted her mural, Live to Inspire, in early 2018. The mural is at 305 West Van Buren and is the 27th mural in the city.
You can pick up a detailed map for a self-guided walking tour at several places, including the Texas Travel Information Center and the Visitors and Convention Bureau. Additionally, there is an awesome interactive map on Google. Parking is free on the streets and in public lots.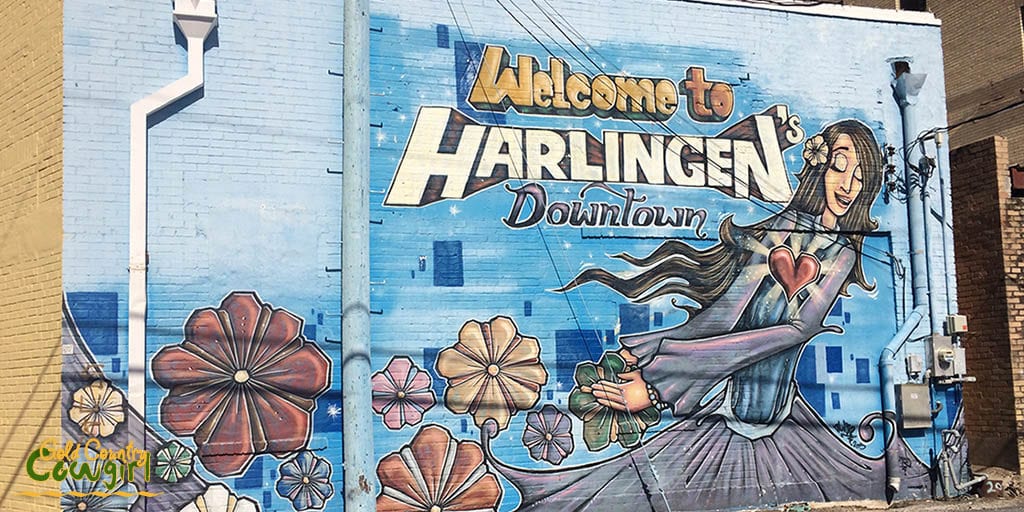 ---
Segway Tours
I am really excited to try this out soon. I've been seeing and hearing about segwaying for a couple of years but this is the first time I've lived anywhere that it is available.
A segway tour of Harlingen includes an up-close look at some of the murals, a visit to historically significant buildings, some segway free time at the city lake and photos with Mark Twain in the Downtown Public Library's courtyard. In addition to Harlingen, tours are available on a regular basis on South Padre Island and by request at a few other places, like Port Isabel.
---
Geocaching
A terrific recreational activity while you are in Harlingen, as with most locations, is to search for some geocaches. There are lots of geocaches with varying size and difficulty placed all over Harlingen. I'm pretty new to the game but have been having a lot of fun with it. Click on the link to see how easy it is to get started.
---
Locations of My Favorite Things to do in Harlingen
What are your favorite things to do near your home town? Let me know in the comments below.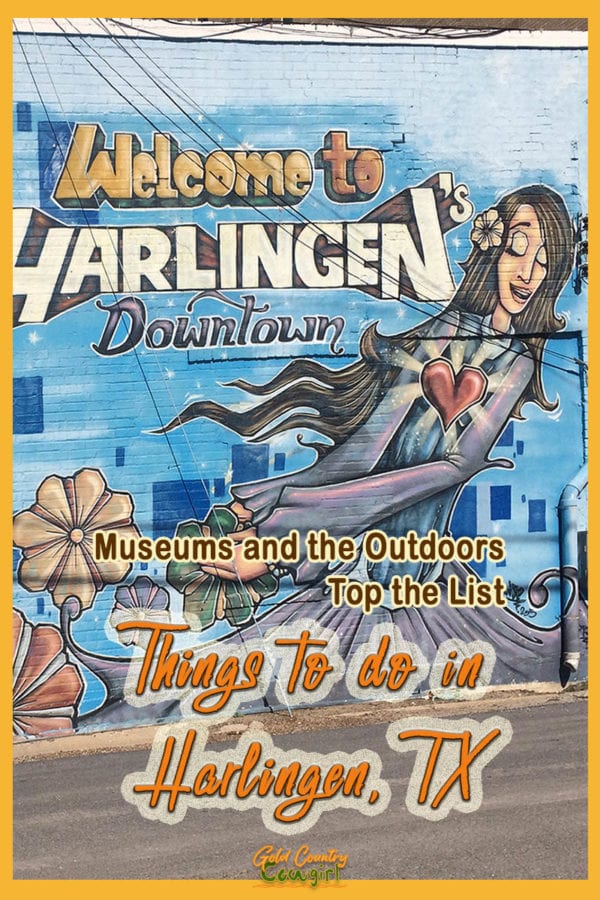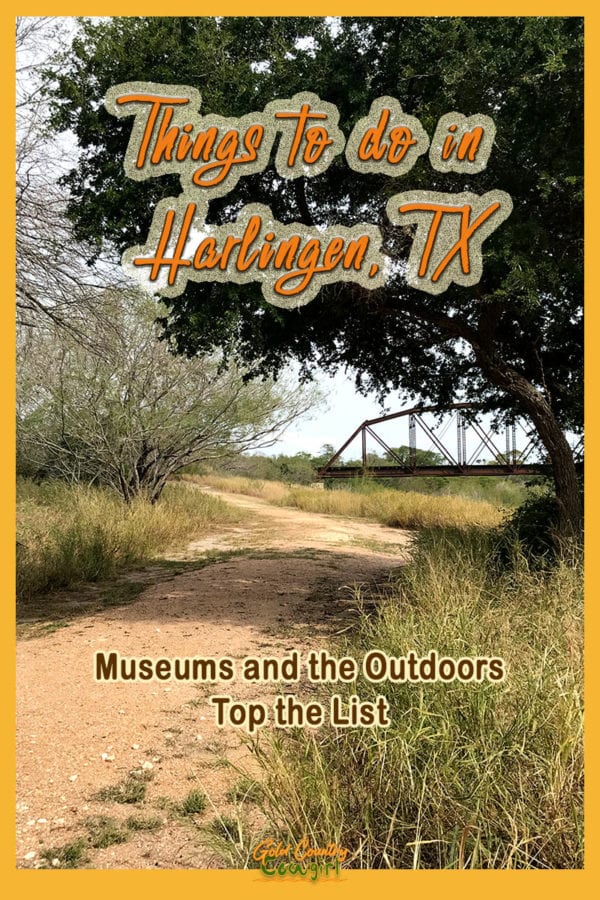 Until next time…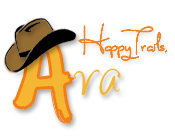 (Visited 1,433 times, 1 visits today)