I have to admit, when I was growing up, barbecue was not one of my favorite foods. Barbecue, to me, always brought to mind neighborhood parties with chicken on the grill with burnt on barbecue sauce. Or maybe it was dry baby back ribs, which don't have enough meat on the bones to be worth the effort, with that same burnt on sauce. The only kind of barbecue I was even remotely fond of was a pulled pork sandwich with sweet barbecue sauce. Even in my adult life, it is not a food group I seek out.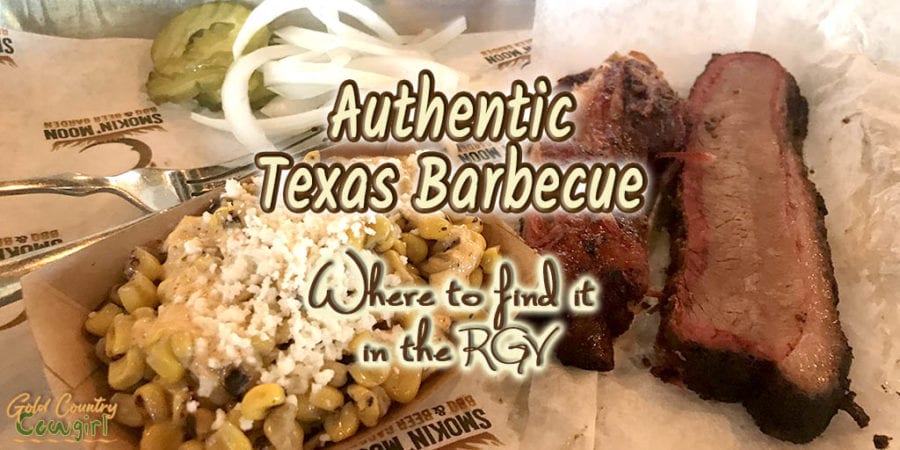 This lack of desire for barbecue was cemented in my mind even further when, a few years ago, I went to a barbecue joint in southern California with a group of friends. This was a highly rated and recommended restaurant. The parking lot was packed and the line was long. OK, I thought, maybe this is going to be good. That's when I learned about how different a barbecue sauce can be. Their meat was all drowned in Carolina barbecue sauce. If you don't know, like I didn't, this is a vinegar based sauce and the only sauce they had. It was so overpowering I couldn't even eat my meat. Just my preference, obviously, as others proclaimed its deliciousness.
After that, whenever anyone would say, "Let's go out to eat. How about barbecue?" my answer was always a resounding, "No thanks."
What Inspired Me to Seek out Authentic Texas Barbecue
So, why then, am I writing this post about authentic Texas barbecue and where to find it in the RGV?
First, for those of you who don't know, the RGV is the Rio Grande Valley. It is located in the southernmost tip of Texas along the Rio Grande, the river that separates Texas from Mexico.
Like finding out the difference between Mexican and Tex-Mex food, I wanted to know if authentic Texas barbecue was something different from what I'm used to and that I might enjoy. I recently saw a video from a YouTube channel I follow that was probably the catalyst for this curiosity.
Barbecue vs. Grilling
Grilling is relatively quick cooking over high heat. It's how we cook our steaks or burgers outdoors on the grill on a Sunday afternoon. And that chicken with the burnt on sauce. OK, to be fair, the sauce wasn't always burned.
Barbecuing, on the other hand, involves cooking large slabs of meat for many hours at low temperatures.

Grilling is relatively quick cooking over high heat. Barbecuing, on the other hand, involves cooking large slabs of meat for many hours at low temperatures. Click To Tweet

Styles of Texas Barbecue
In a state as big as Texas, it is not surprising that there is more than one style of barbecue. Basically, there is a style for each geographic region — East, West, South and Central Texas style.
East Texas Style
East Texas style barbecue is beef or pork slow cooked over hickory wood until the meat falls off the bone. It is usually marinated in a sweet, tomato-based sauce, chopped, not sliced, and served on a bun. Sounds a lot like that pulled pork sandwich I like.
West Texas Style
West Texas style, sometimes called cowboy style, is cooked over direct heat from mesquite wood and is more like grilling. You'll find goat and mutton on the menu in addition to the beef. Check out this article for a more detailed description of this style.
South Texas Barbacoa
Barbacoa is the traditional style in South Texas and northern Mexico. Mexicans who worked on cattle ranches in southern Texas were often partially paid in less desirable cuts of meat — like the HEAD! These heads were wrapped in leaves and steam cooked in pits underground. It is the cow's head, cooked in this manner, that is South Texas barbacoa. Although you can get barbacoa at lots of Mexican restaurants, if you want the real thing, cooked in the traditional underground method, you have to go to Vera's Backyard Bar-B-Que in Brownsville. Vera's is the last commercial vendor in Texas to serve this traditional dish. This preparation method has been banned but Vera's was grandfathered in.
Central Texas Style – Authentic Texas Barbecue
When people talk about Texas style barbecue, they almost always mean Central Texas style. Meat is cooked long and slow over indirect heat in an off-set smoker. Oak is the most commonly used wood. Smoke is added to flavor and tenderize the meat, which can take 16-24 hours for a tough brisket to reach mouthwatering, pull-apart perfection. Yes, this is my kind of barbecue!
Since space in the smokers is finite and it takes so long to cook the meat, restaurants usually sell out early in the afternoon. You'll rarely be able to have Texas barbecue for dinner unless you buy it early in the day and take it home.

Although there are four styles of barbecue in Texas, when people talk about Texas style barbecue, they almost always mean Central Texas style. Click To Tweet

How Authentic Texas Barbecue is Served
Meat at a Central Texas style barbecue restaurant is usually sold by the pound. It is sliced to order at the counter and placed on a plastic tray covered with butcher paper. Brisket is the star but you may also find sausage, pork, chicken, and maybe even turkey. Your meat is accompanied by plain white bread, sliced onions and pickles on the side. All other sides are additional.
If you are trying to eat keto or even low carb, you'll likely have to set that aside for a day of cheating when you go out for authentic Texas BBQ. You won't often see salad or a vegetable on the menu. Sides usually consist of some sort of beans, potatoes (salad or scalloped), mac and cheese, corn (creamed or roasted) and maybe coleslaw.
Sauce, if there is any, is always on the side and using it is often frowned upon! Folks compare it to putting ketchup on a well-prepared steak.
Where to find Authentic Central Texas Style Barbecue in the RGV
Following are the locations I've discovered so far. I'll be adding to the list as I eat my way through the Rio Grande Valley.
Dave's BBQ in Harlingen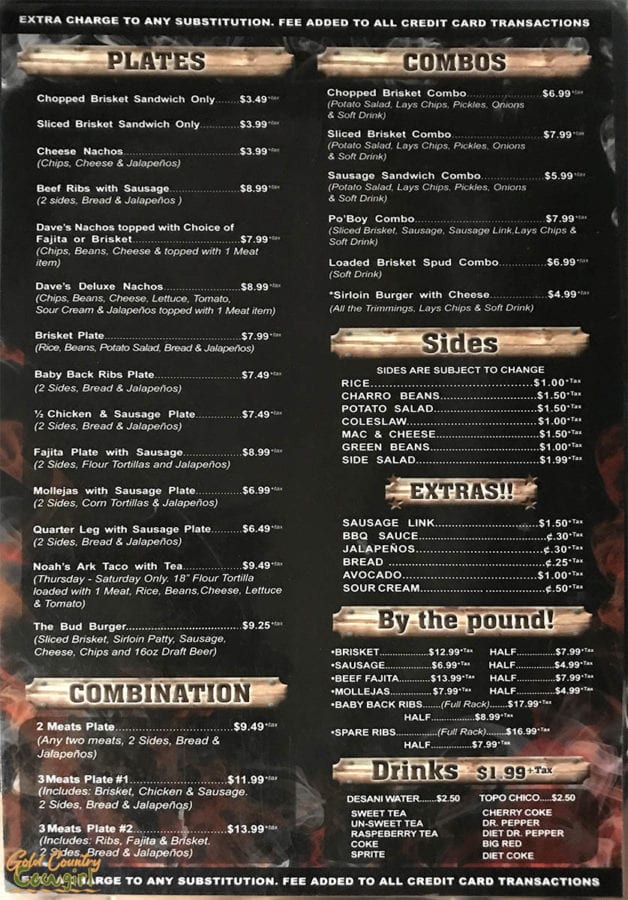 Dave's BBQ was not on my radar until I saw the Valley Morning Star Readers Choice Awards in the paper last week. The restaurant won for best barbecue in Harlingen so, of course, I had to check it out. I originally tried to go on a Monday and was reminded to always check business hours before going to a new place. Dave's is closed on Sunday and Monday.
Dave's is a little different from the typical authentic Texas barbecue restaurant. First, it's a sit down place with servers so you don't see the meat being sliced. Second, their menu is a little more extensive than most with things like nachos, tacos and burgers, with some of those items incorporating the house-smoked meat. Third, they actually have green beans and salad for sides so you can cut down your carbs here. And, fourth, their food comes on real plates — but still with plastic knives and forks. They serve very generous portions for the price so they offer a great value.
The meat was fork tender and juicy, the sides were tasty and the beer was cold. Service was efficient and friendly. If you pay by card here, they add a surcharge to your bill.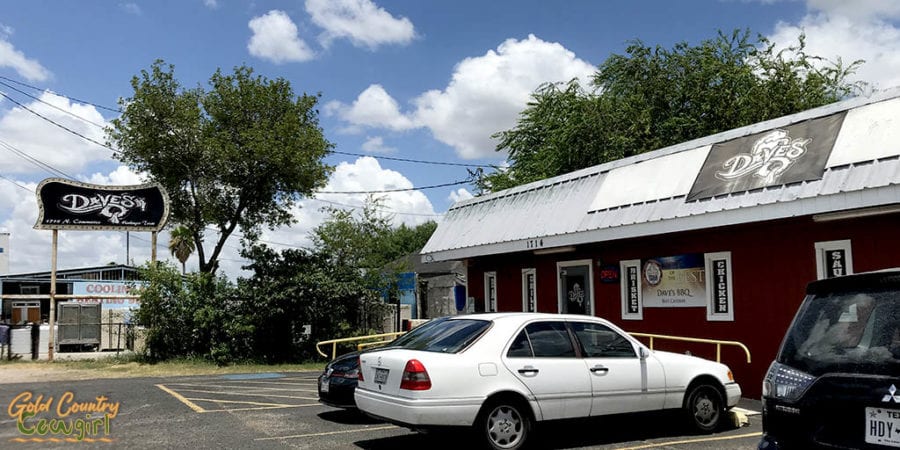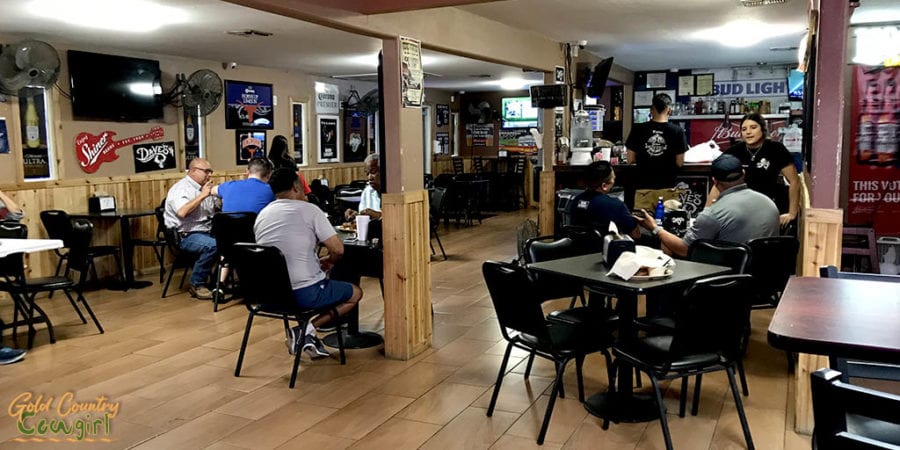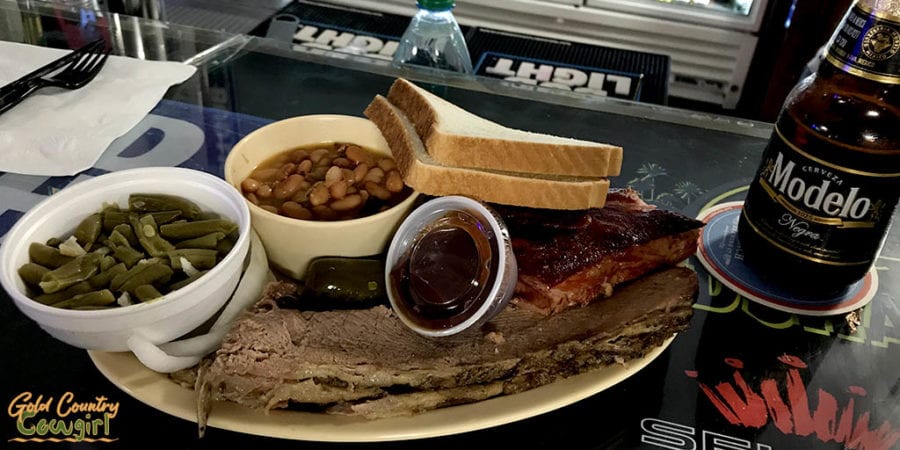 1714 N Commerce St, Harlingen, TX 78550
(956) 230-2964
Opens 11 am Tuesday – Friday and noon on Saturday
Kitchen closes when the food runs out!
Bar closes at 11pm or after depending on day of week
Dave's on Facebook

Smoke: Texas BBQ and Watering Hole in Harlingen
I usually try to arrive at a restaurant early, like shortly after they open. That was the case at Smoke and I was almost the only one there for quite a while.
There are a lot of meat options here but I had to try the brisket. They offer lean or moist, as do most places. They didn't have any kind of combination plate, which I would have preferred, so I could sample a couple of things. The brisket was delicious – so moist and tender. Sides are limited but the mac and cheese was amazing. It was smooth, creamy and it definitely pleased my taste buds.
There is a full bar and occasional live entertainment.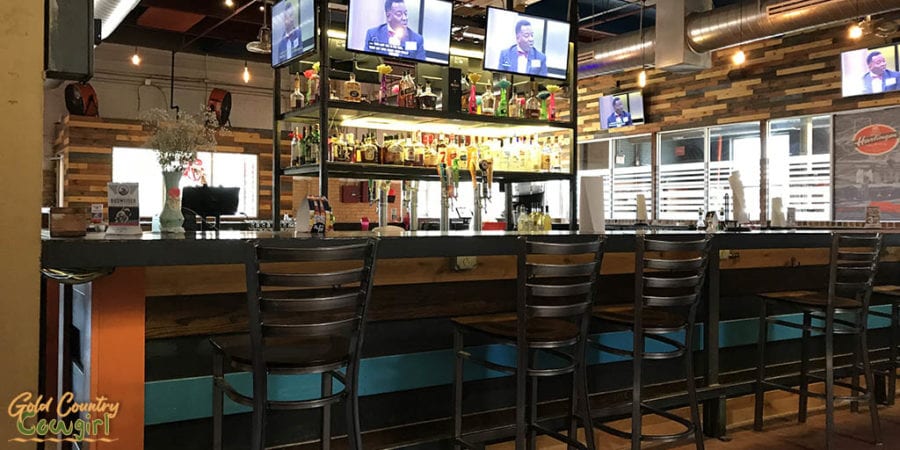 1600 W Harrison Ave Ste A, Harlingen, TX 78550
(956) 622-3128
Opens at 11am Tuesday – Sunday, closes 11pm or 12am depending on day of the week
SMOKE on Facebook

The Smoking Oak in Mercedes
There was a bit of a line when I arrived at The Smoking Oak at 1 pm but it moved very quickly. The servers behind the counter worked like a well-oiled machine while still being super friendly. I ordered one of the lunch specials which was brisket and pork ribs with two sides for $12.99. This seemed like quite a bargain and was SO much food. Of course, I had leftovers. Everything was delicious. The meat was moist and tender and both sides I chose were amazing.
There is a restaurant in southern California I used to frequent, Gulliver's Restaurant, that is famous for its creamed corn. There are even copycat recipes on the internet. The creamed corn at The Smoking Oak was equally as good.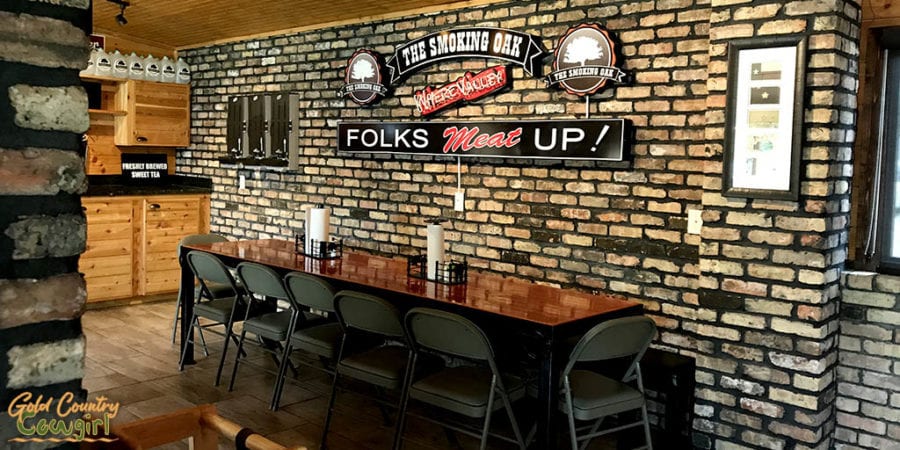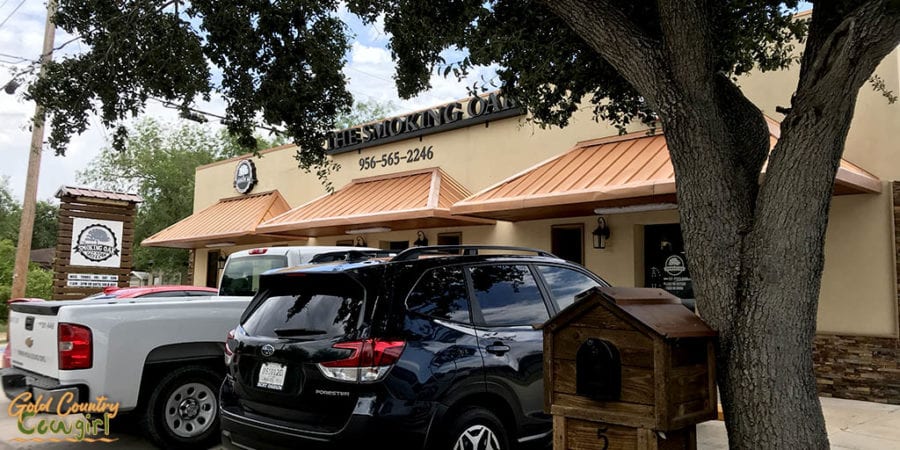 546 Hidalgo St, Mercedes, TX 78570
(956) 565-2246
Open 11am to 3pm Wednesday – Sunday
The Smoking Oak on Facebook
Smokin' Moon BBQ & Beer Garden in Pharr
This relatively new restaurant (opened in October 2018) has definitely got its groove on. We were greeted by friendly staff behind the counter who helped us decide on our order then quickly filled it. They don't offer a combo plate but, since you can order any amount of meat you want, you can make your own combination. I had about a 1/4 pound of brisket and a pork rib. Both had great smoke flavor – especially the brisket. It was tempting to try their smoked potato filled with loaded chopped brisket, pork butt and beef sausage topped with butter, cheddar cheese and sour cream. I may have to go back for that! Their sides looked delicious but I restrained myself and chose only the corn. It is roasted then topped with queso fresco and aioli.
Their outdoor patio and beer garden, where they serve more than 25 beers on tap, is probably a hopping place when the weather is cooler. We were there for lunch and there was no one outside.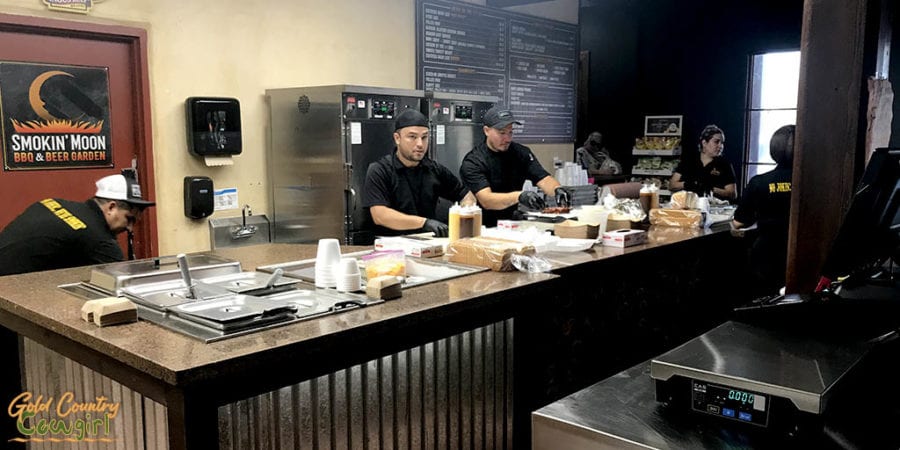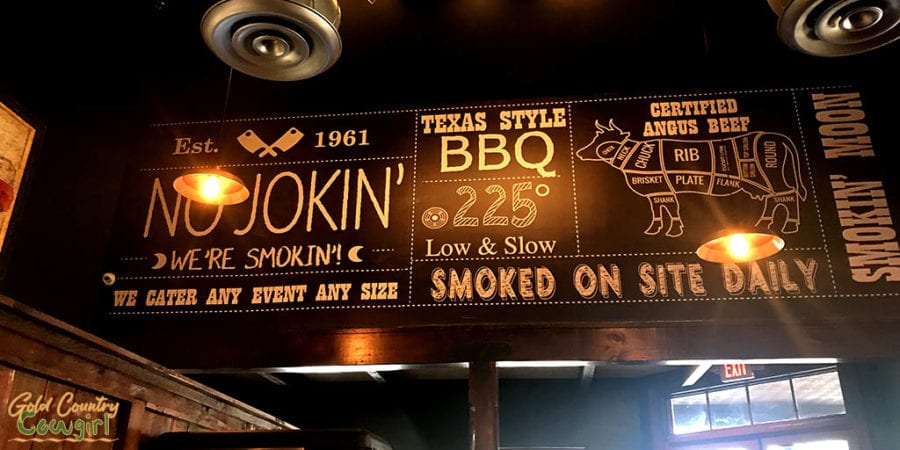 1617 W Polk Ave, Pharr, TX 78577
(956) 884-7709
Open Sunday 11 am to 8 pm, Monday – Thursday 11 am to 10 pm, Friday and Saturday 11 am to 12 am
Smokin' Moon on Facebook

Longhorn Cattle Company in San Benito
Longhorn Cattle Company is another sit down to order type of restaurant so you don't get to see your order being prepared. They serve you a complimentary bowl of their "world famous" bean soup while you wait for your meal. Very limited sides here – I think just potato salad and coleslaw. They have menu items other than the meat, like a chef salad and giant chop cheddar spud. The potato is pretty popular and I was tempted but I wanted to have the brisket to compare to the other places I was visiting. The banana pudding was pretty awesome. They serve steak Thursday through Saturday after 5 pm.
I had hoped to get a photo of the longhorn cattle but it was a very hot day and they were at the back of the pasture.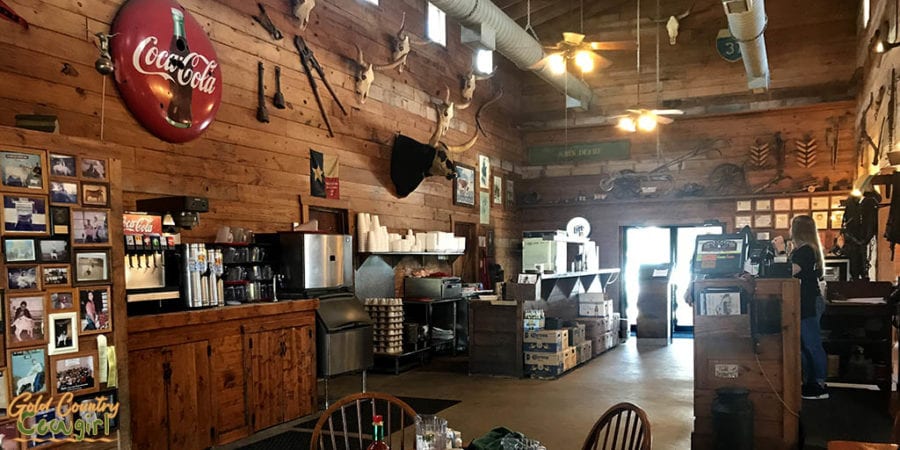 3055 W Expy 83, San Benito, TX 78586
(956) 399-4400
Open 11 am to 9 pm Thursday – Saturday, 11 am to 8 pm Sunday, Tuesday & Wednesday, Closed Monday
Longhorn Cattle Company on Facebook

Have you had authentic Texas barbecue? Do you have a favorite barbecue place in the Rio Grande Valley? I'd love to hear about your experiences with barbecue in the comments.
Until later…
(Visited 2,187 times, 1 visits today)