When I learned that Dobra Zemlja was having an event to celebrate 22 years in Shenandoah Valley, I decided it would be a good time to pop in. I had visited once before during Spring Fling and loved the grounds but I wasn't able to photograph them. It was cold and raining that day, in stark contrast to the clear skies and 102 degree heat the day of the celebration. I also thought it would be good to taste their wines when they weren't my fifth stop for the day, like during Spring Fling!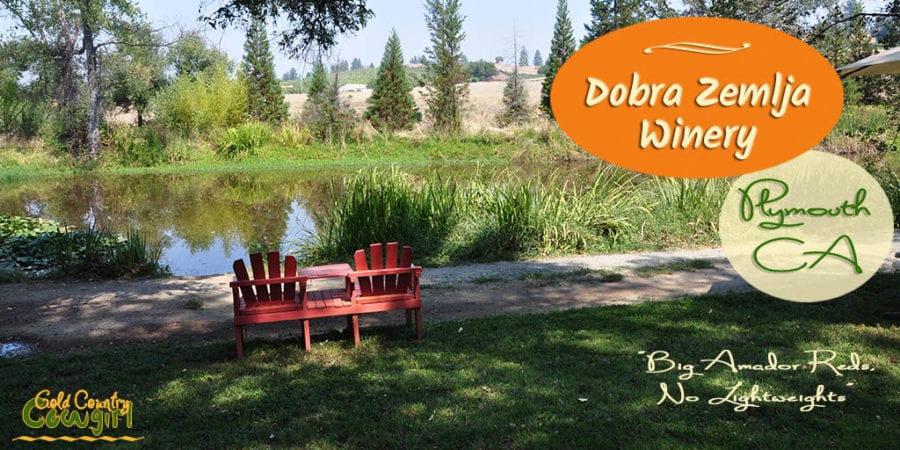 I had a great time visiting with General Manager, Laura Irmer; Tasting Room Manager, Mary Jo Pingree and my pourer, Carol. They gave me the low down on the winery and the wines.
The Winemaker
Owner and winemaker, Milan Matulich, came to the US in 1946 as a Croatian immigrant sponsored by his uncle. He served in the Marine Corps, among other things, prior to 1995 when he and his wife, Victoria, purchased the property. Wine-making was originally just a hobby and they planned to grow grapes to sell to other wineries. It didn't take long, though, for Milan to be convinced that he needed to open a winery.
As a winemaker, Milan "respects and minimally intrudes on nature's handiwork." There is no fining or filtering of the wine, minimal sulfites (mainly to clean and sanitize equipment) are used and only native yeast fuels the fermentation. The wines are barrel aged in American oak except for the Syrah. Milan prefers Balkan or Eastern European oak for the Syrah. He produces about 2,000 cases total per year.
Milan is said to be quite a character. He was in and out when I visited, busy preparing for the celebration he had planned for later in the day, so I didn't get an opportunity to speak with him.
The Winery and Tasting Room
The winery and tasting room are located in a restored, late 19th century building. The tasting room is in a cave, the first built in Amador County, that is actually under the building and into the hillside.
Dobra Zemlja is one of the few tasting rooms open daily year round. The $5 tasting fee is waived with the purchase of wine.

Dobra Zemlja Wines
Dobra Zemlja, which means "good earth" in Croatian, focuses on wines the Sierra Foothills are famous for: Viognier, Sangiovese, Barbera, Syrah and Zinfandel. They specialize in big, robust, old style red wines with a fairly high alcohol content, thus their motto of "no lightweights." In spite of the high alcohol content, the wines are smooth.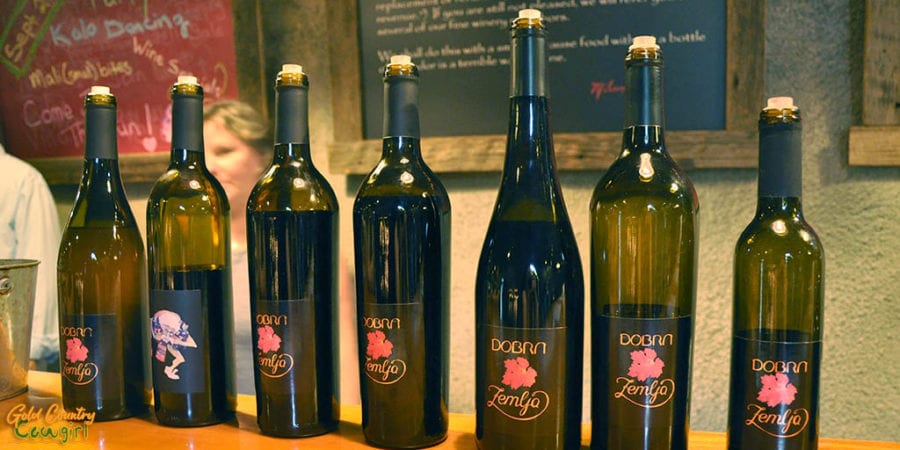 All their wines are from estate grown grapes except for their Barbera which they currently purchase from Oakmont Vineyards. Recently, they grafted some Barbera and, if all goes well, they hope to harvest their own Barbera grapes in 2019.
In addition to the varietals, they make a red blend, Milan Ruz, which is available in refillable jugs. Dobra Zemlja was the first in the valley to employ this old-world concept.
As if the varietals, blends, and dessert wines aren't enough, Dobra Zemlja now produces brandy. They have one from Zinfandel grapes and one from Syrah. The brandy is distilled for them by Dry Diggings Distillery in El Dorado Hills and is aged in oak for two years, a requirement to be called brandy.
Milan's wife, Victoria, designs and does all the artwork for the bottle labels including the whimsical labels of Milan in various costumes.
Their port-style wine, Kikas (yes, say it like you want to), was on sale for 50% off so I couldn't resist bringing home ANOTHER port!
The Venue
The grounds are beautiful with a picnic area overlooking a lake and the vineyards beyond. The public is welcome to bring a picnic lunch and enjoy the scenery. The venue is available for rent for small company picnics to intimate weddings.

The Details
Dobra Zemlja Winery
12505 Steiner Road
Plymouth, CA 95669
T (209) 245-3183
F (209) 245-5022
info@dobraz.com
Hours
10 am to 5 pm (Summer)
10 am to 4:30 pm (Winter)
Find them on Facebook, Twitter and Instagram for all the latest news!
Pin It and Save for Later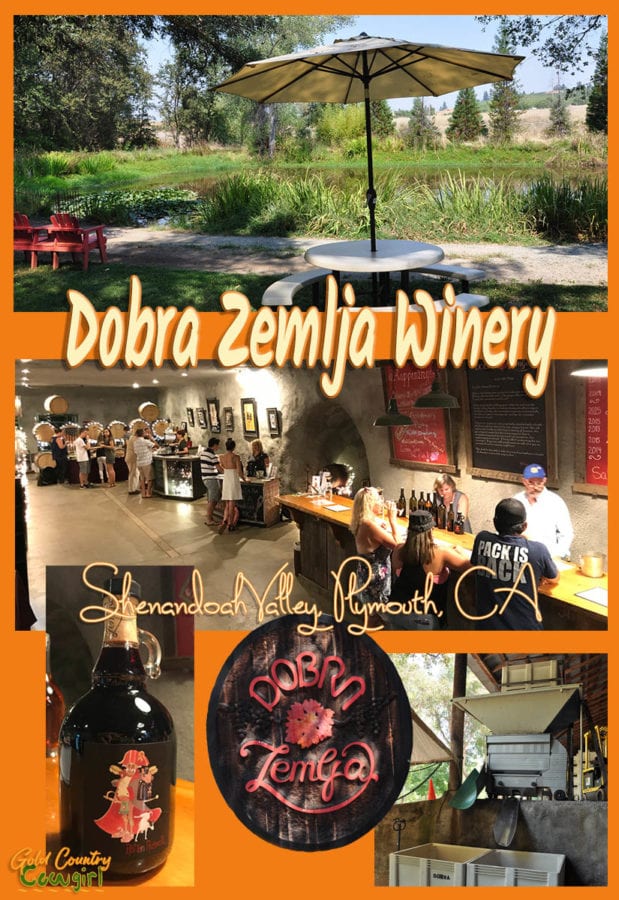 Until next time…
(Visited 421 times, 1 visits today)