Even though, as a single person, I usually cook for just myself, I still like to buy in bulk to save money. However, buying in bulk doesn't save you money if your food spoils before you use it. For example, I like to buy cheese in two-pound blocks. Even when I froze half of it, inevitably the other half would mold in the refrigerator before I used it all. Well, that all changed when I bought my FoodSaver a few years ago. I have saved the cost of my FoodSaver, in cheese alone, many times over! My FoodSaver review will show you how you, too, can save money on groceries.
FoodSaver Review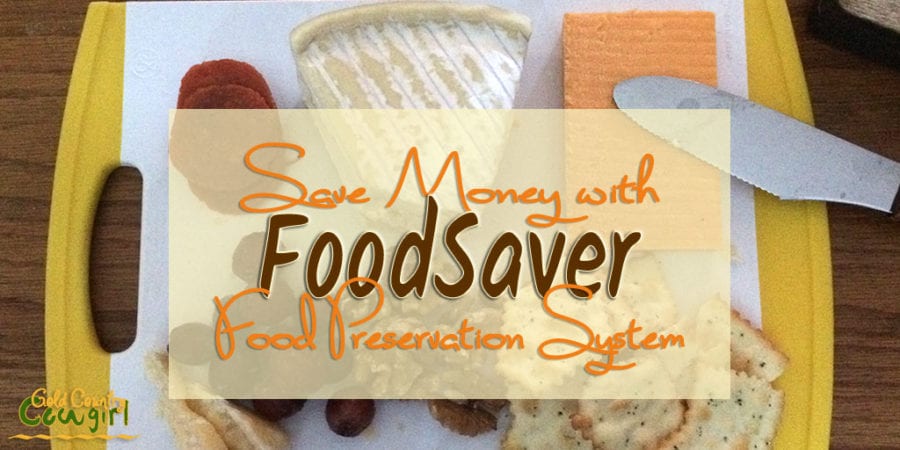 How Does the FoodSaver Save you Money?
The FoodSaver Food Preservation System removes air from bags and containers to create an air-tight seal which protects food from spoiling. Removing all the air slows down the growth of microorganisms that cause the deterioration in food keeping your food fresh for up to 5 times longer than regular storage. FoodSaver estimates this can save you up to $2700 per year.
In addition to the multi-layer, BPA-free vacuum-seal bags and vacuum zipper bags, the system includes fresh food containers, canisters, lids to seal mason jars and even a wine cork! There are many different models of FoodSaver in a range of prices. I highly recommend a 2-in-1 system which includes the hand-held sealer that you need for the zipper bags, fresh food containers, canisters, mason jar lids and the bottle stoppers.
In the Freezer
I use the multi-layer, vacuum-seal bags, in roll form, for my long-term freezer storage of meat and the other half of those blocks of cheese. The vacuum-sealed bags block air and help prevent freezer burn. Instead of meat keeping for 6 months in the freezer, it will keep for 2-3 years! You make your own custom sized bags with these rolls by cutting from the roll and sealing both ends.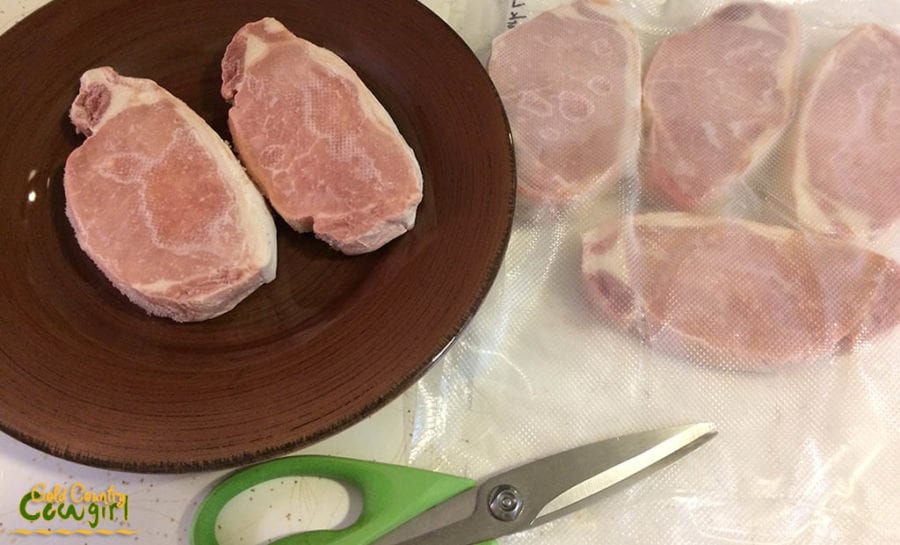 Lay your meat out in a single layer and seal the bag. When you need a couple of pieces, cut the bag open, remove what you need and reseal the bag.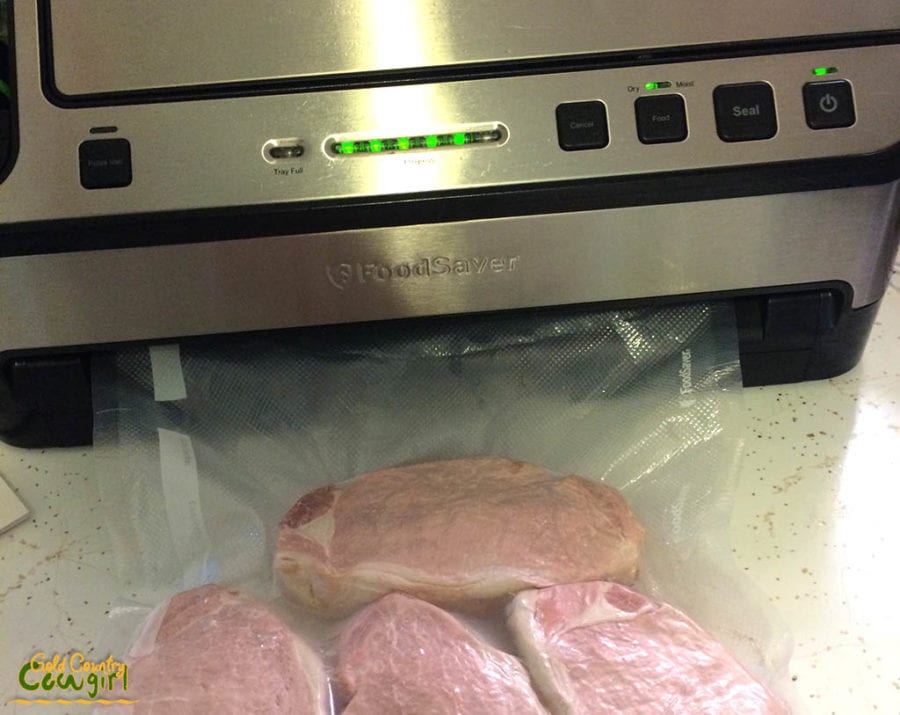 When I buy chicken in bulk, I often marinate and grill it then freeze it in a vacuum sealed bag. I can take out a piece or two at a time for a ready-made meal or a topper for a salad.
A while back, I wanted a good steak and knew I had a New York in the freezer. When I pulled it out, I discovered it was put in the freezer in February of 2015! I was concerned it would taste old or be freezer burned but it was just as good as when I put it in the freezer.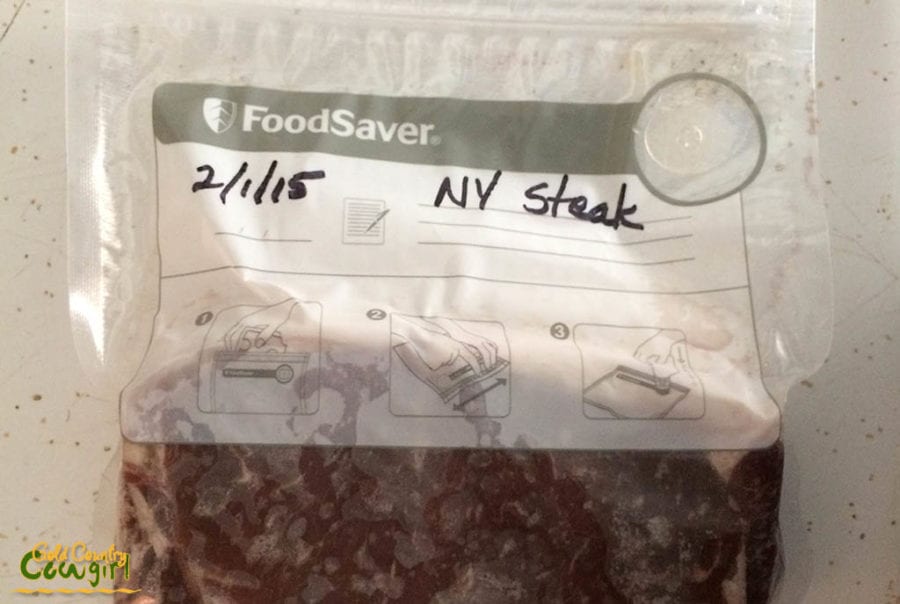 In the Refrigerator
I use the zipper bags, which are so easy to open and reseal, for things like cheese and leftovers in the refrigerator. My cheese keeps for months! Other leftovers last a week or two longer than they would in regular plastic containers. That's really a plus for me as a single person.
In addition to keeping air out, the bags keep odors in, even onion odor. This helps keep your refrigerator smelling clean and fresh.
There are several sizes of fresh food containers and even a quick marinator. I have one fresh food container that came with my system but I don't think to use it much. Perhaps that's because I only have one and haven't invested in more. I think I'm saving it for just the right leftover.
I also use the zipper bags when I only have one or two of something and, theoretically, they won't be in the freezer that long, like the New York steak above. However, if you forget about something, it will still be fine a couple of years later.
In the Pantry and More
There are lots of accessories so you have many storage options for the pantry. There are canisters and lids to seal your own mason jars.
I do a lot of wine tasting here in Gold Country and I buy a fair amount of great wine. When I open a bottle, it might last me for a week or more. I love being able to pop in the FoodSaver bottle stopper and remove all the air from the bottle so my wine stays as good as the day I opened it.
The FoodSaver's small footprint takes up very little space on my counter so I can leave it out all the time. I admit, I'm not sure I'd use it as much if I had to pull it out each time. There's no set up other than inserting the bags and all the instructions are super easy to follow.
This FoodSaver review is not sponsored in any way. I purchased my FoodSaver several years ago and wanted to share how it saves me money on groceries.
In Case You Missed It
Here's just one thing I do (or rather did) with all that cheese I save. Although I don't eat grilled cheese sandwiches anymore since I started my ketogenic journey back in January, this would still be my go to grilled cheese if I did. I have yet to experiment with cloud bread, which has no flour in it, but I may eventually try a grilled cheese made with it. There are many uses for cheese in a ketogenic diet!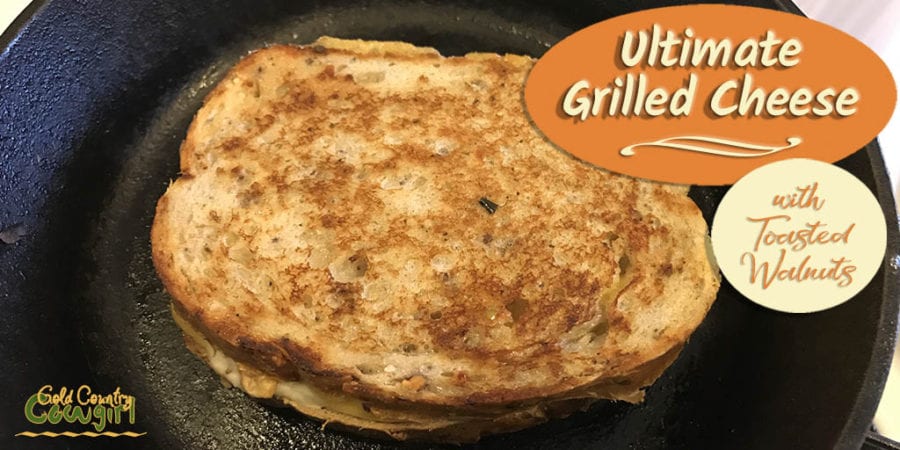 Do you own a FoodSaver? Do you have another favorite kitchen appliance? I'd love to hear from you in the comments.
Pin It and Save for Later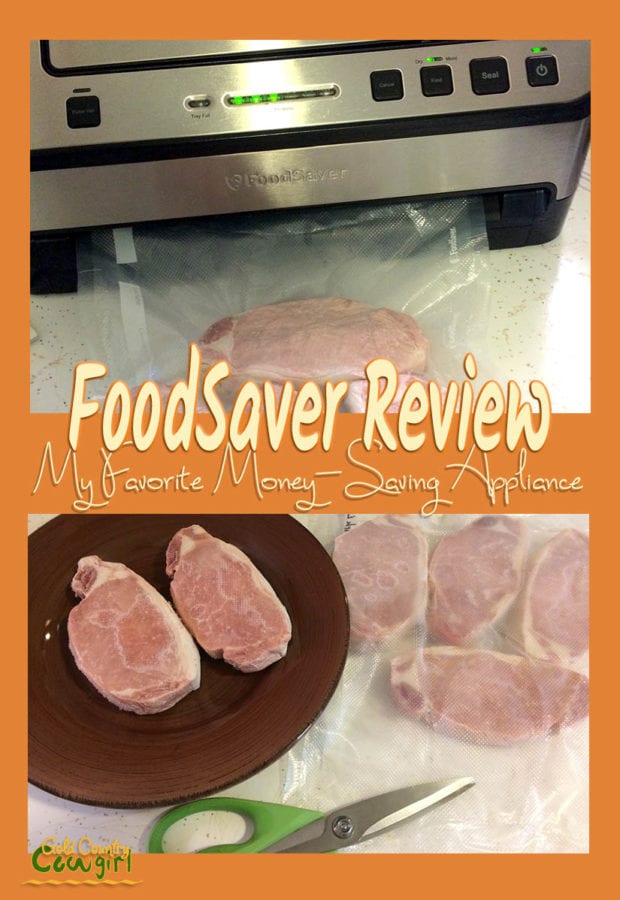 Until next time…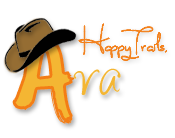 (Visited 369 times, 1 visits today)