7th Annual Schoolhouse Road Progressive Picnic
You don't need an excuse to go wine tasting but an event or special occasion can add to the fun. On Labor Day, six of the businesses on the Shenandoah School Road loop in Shenandoah Valley participated in the 7th Annual Schoolhouse Road Progressive Picnic.
Labor Day Progressive Picnic Locations
Wilderotter Vineyard
My first stop was at Wilderotter Vineyard for gourmet hot dogs (from Evergood Foods in San Francisco), baked beans and Kettle chips. I have to tell you, I haven't eaten anything like this since I started my keto journey in January. This was such a non-keto friendly meal but I had to at least try it. I don't know if it was because I hadn't eaten so many carbs at one sitting in such a long time, or if everything really was that good, but it was yummy.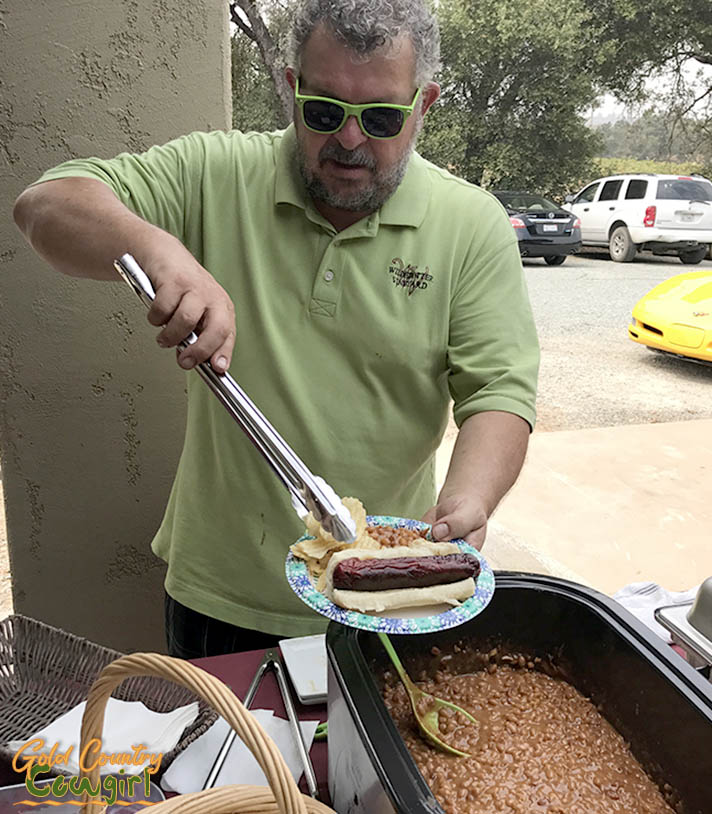 Terra d'Oro
My next stop was Terra d'Oro where they had gourmet chips and dips. I passed these and did some wine tasting instead. I tried a couple of small pieces of nut brittle which went great with the red wines. I'll be volunteering here in a couple of weeks for the Barbera Festival. I have an early shift so I'll have most of the afternoon to enjoy the festivities. If you don't have your tickets yet, click here to order them.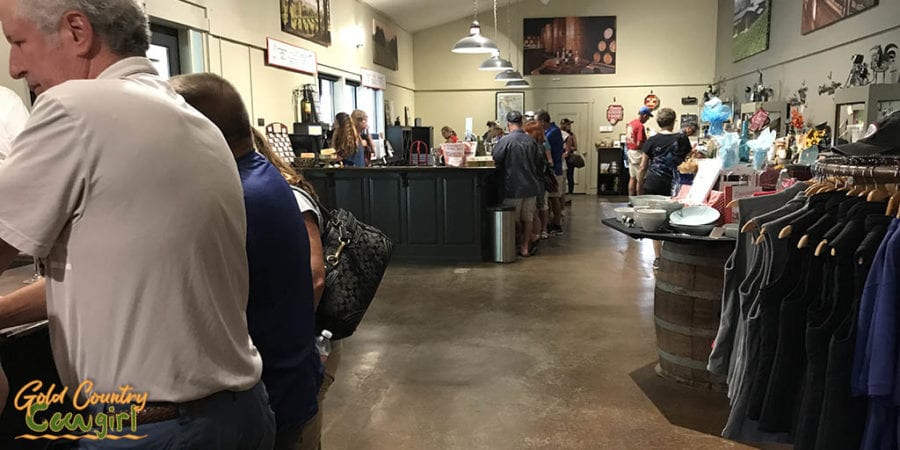 C.G. Di Arie
I didn't have time to visit all the locations so I passed on C.G. Di Arie Winery and Vineyard where they were serving up Elisheva's potato salad. SLO 2 20 Tuscan Blend Olive Oil was also at this location and I would like to have learned more about them if time had permitted.
Cooper Vineyards
I also didn't stop at Cooper Vineyards for watermelon "wedgies" as I have been there several times for tasting as well as special events. In fact, I was there just last month.
Amador Flower Farm
So, now I have a confession to make. My last stop was at Amador Flower Farm for ice cream. Yes, ice cream. The carbs in my almost keto diet (I was very strict in the beginning but have eased up since I've reached my goal weight) mostly come from green vegetables, cheese and ice cream! I have ice cream at home a couple of times a week — at least. I do buy no sugar added ice cream when I can get it. But back to the Flower Farm. I love walking around to see what wonderful new things they have and was delighted to find broccoli raab, Brussels sprouts and kale seedlings, among other things. I thought my fall garden was doomed since I hadn't started any seeds. I checked out and got my ice cream. Score!
Passport
If you visited all six participating locations, you could turn in your stamped passport to be entered in a drawing. The grand prize was two tickets to Amador Vintner's Association's Annual Big Crush which will be held October 7th and 8th. Other prizes included wine and baskets provided by the participating businesses.
Pin It and Save For Later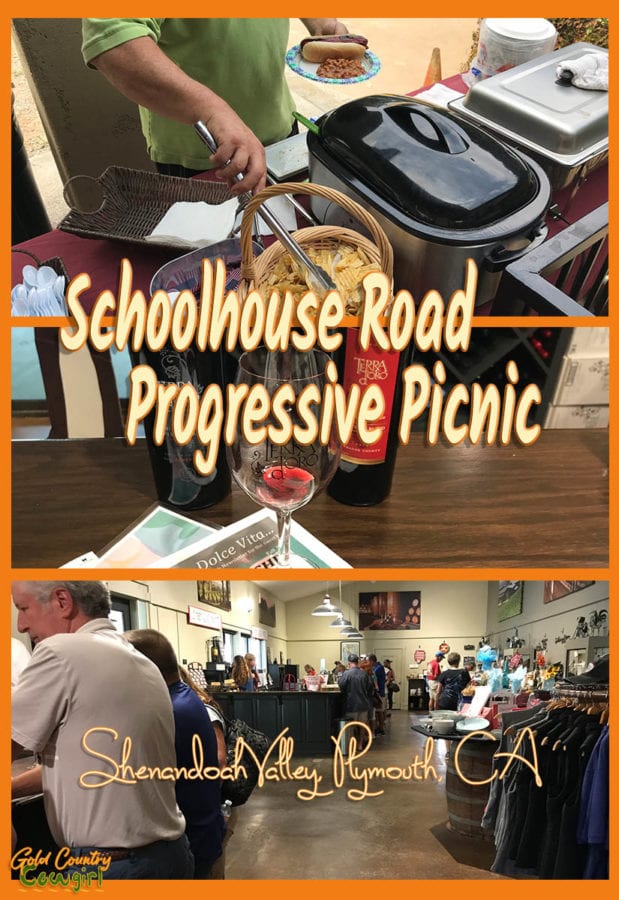 Have you been to or hosted a progressive picnic? I'd love to hear about it in the comments!
Until next time…
(Visited 191 times, 1 visits today)