I don't eat out a lot so, when I do, I look for restaurant recommendations from locals-in-the-know wherever I am. Review apps can be helpful but those reviews are often by tourists who may not know about local favorites. Checking out the "Best of" winners in local newspapers is a good resource. Therefore, I always looked forward to the Best of Orange County when I lived in southern California. So, when the Readers' Choice Winners for the Valley Morning Star came out, I was eager to learn who won for the best places to eat in Harlingen. Would they be the same as the top restaurants on TripAdvisor and Yelp or would they be hidden gems?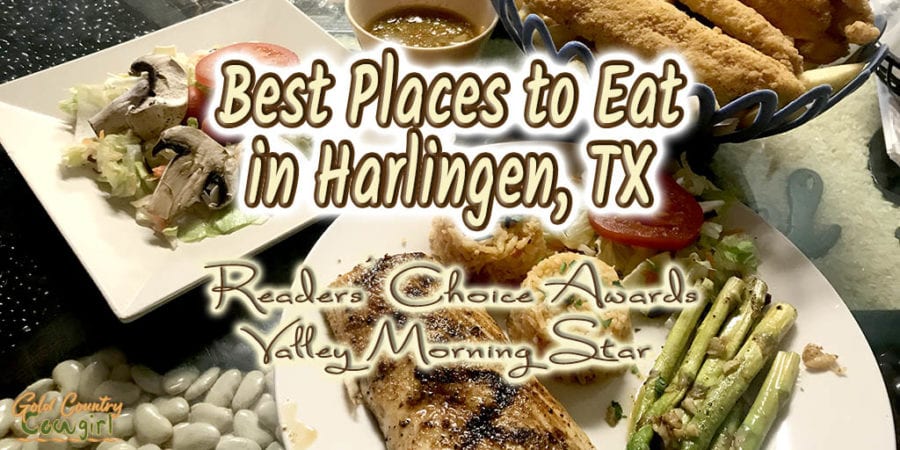 I don't eat out a lot so, when I do, I look for restaurant recommendations from locals-in-the-know wherever I am. #foodie #hiddengems #localfaves Click To Tweet

How are the Readers' Choice Winners Selected?
The Valley Morning Star was founded in 1911 and has a circulation of approximately 15,000. The annual Reader's Choice Awards is aimed at getting the community involved with local businesses. In order for a ballot to count, participants had to vote in a minimum of 20 categories. There are 146 categories from auto services to veterinarians. This is not just a checkbox ballot. They had to actually write in the name of the person or business they were nominating including the location. Since the voting requires a bit of time and effort, it is nice that participants are offered a chance to win a $100 gift certificate. Voting for 2019 ended May 30th.
This publication is definitely a good resource for someone new to the area, but I, of course, was most interested in the food categories. I wanted to know where locals think the best places are to eat in Harlingen. I've been to about half of these places and will add my thoughts as I visit the remaining eateries.

How do YOU find the best places to eat when you are traveling? #foodie #travel Click To Tweet

Side note: You may wonder, if I eat keto, how can I have eaten all this non-keto friendly food. Even though I eat keto at home, when I go out, I usually splurge and eat whatever a restaurant is known for. Then it's back to low carb at home (except for those pesky leftovers)!
The following eating establishments were voted best in their class for 2019 by readers of the Valley Morning Star.
2019 Readers' Choice Best Places to Eat in Harlingen
Best Places to Enjoy a Meal in Harlingen
Asian
Great China
2416 S 77 Sunshine Strip, Harlingen, TX 78550
(956) 423-8885

Great China was my dad's favorite Chinese restaurant and he and I ate there both times I came to visit before I moved here. It's easy to see why it is popular with the locals. They offer an all you can eat buffet with an incredible selection. Everything I tried was tasty and pretty fresh, especially for a buffet. You can also order off the menu. Prices are very reasonable.
Barbecue
Dave's
1714 N Commerce St, Harlingen, TX 78550
(956) 230-2964

I have to tell you, when I was doing my research on authentic Texas barbecue, Dave's did not even come up. Because of that, I was surprised to see it on this list as best barbecue so, of course, I had to see why the locals voted it best in Harlingen.
Dave's is a little different than the "authentic" Texas barbecue joint. I think this place is popular with locals for a few reasons. First, the atmosphere is different – cozier (for lack of a better word) and more like a neighborhood hangout. Second, they have a wider menu than your typical Texas barbecue place. Third, their prices are very reasonable offering a good value. You can read my full review of Dave's on the Texas barbecue post.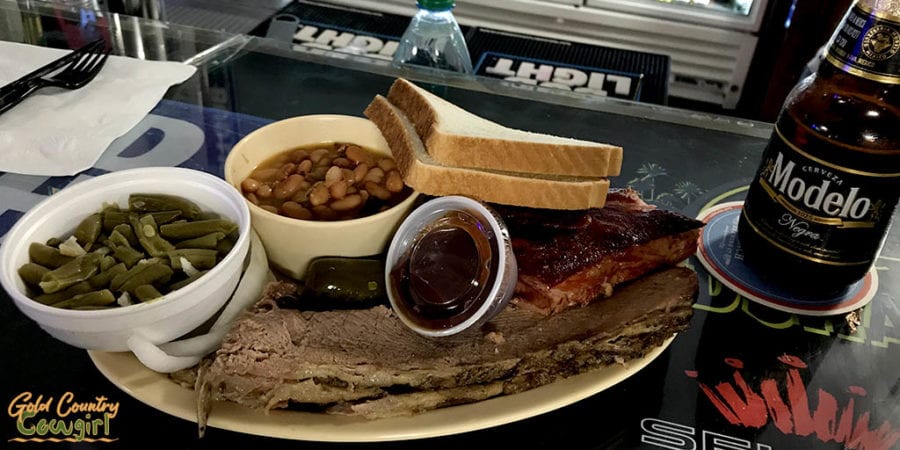 Chicken
Classic's Bar & Grill
712 N 77 Sunshine Strip #30, Harlingen, TX 78550
(956) 622-3066

Deli
New York Deli
122 N A St, Harlingen, TX 78550
(956) 425-3500

Visited on February 7, 2020 and added June 17, 2020.
How could I possibly not like a place decorated with so much Beatles memorabilia and playing Beatles music! This is a comfortable, laid back place and obviously pretty popular. It is a deli so you can order food to go at the counter or be seated for table service. They have a long list of available sandwiches but I was especially intrigued by the Texas Reuben. It was delicious and the fries were nice and crispy. My server was friendly and efficient. This is definitely a great place for a sandwich!
Fajitas & Margaritas
La Playa Mexican Cafe
502 S 77 Sunshine Strip, Harlingen, TX 78550
(956) 421-2000

I have only been here one time but, if I'm being perfectly honest, I wasn't impressed. The service was deplorable, the margarita was one of the worst I've had and the food, I had tacos, was just OK. It might have simply been an off day for them and I will give them a second chance eventually. I did enjoy the somewhat upscale atmosphere of this restaurant. You can read my full review on TripAdvisor. (Follow me there if you want to see more Rio Grande Valley restaurant reviews.)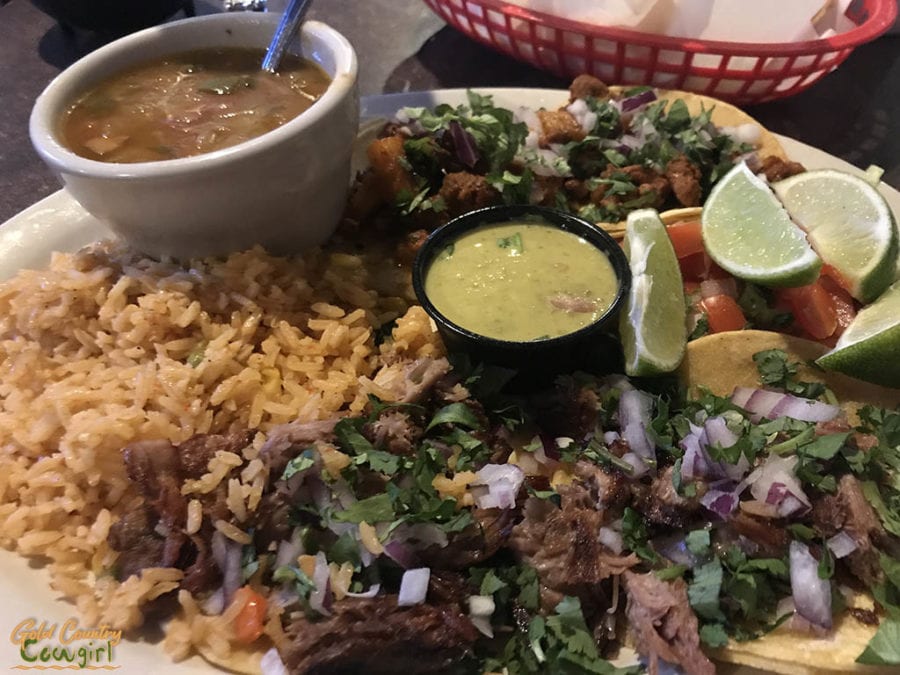 Hamburger
Frankie Flav'z Craft Burger House
711 N 77 Sunshine Strip, Harlingen, TX 78550
(956) 230-5050

Frankie Flav'z Gourmet
115 E Harrison Ave, Harlingen, TX 78550
(956) 230-2043
When I went to Frankie Flav's, I didn't realize there were two locations. I went to the address listed in the paper and when I got there, I thought it was odd that there were only a couple of burgers on the menu. This beautiful salad, which was delicious, was on special so I decided to stay low-carb and have it instead of a burger. When I posted on Facebook about my experience, Frankie Flav'z responded saying they had moved their burgers to a new location on Sunshine Strip. Guess I still need to go and try out some burgers.
Italian
Stefano's Brooklyn Pizza
4201 W. Business 83, Harlingen, TX 78552
(956) 425-6281

Stefano's is another place my dad took me to when I visited. I have been several times now and have thoroughly enjoyed it each time. The garlic knots are to die for! Even though it is called "Brooklyn Pizza," I've never had pizza there so I can't vouch for that. The pasta dishes I've tried have always been excellent — delicious flavor and perfectly cooked pasta. They have a great $5 lunch special that I had the last time I was there. You can add shrimp or chicken for an additional charge. Even the $5 special was so much food I had leftovers for the next day. (Maybe I ate too many garlic knots?)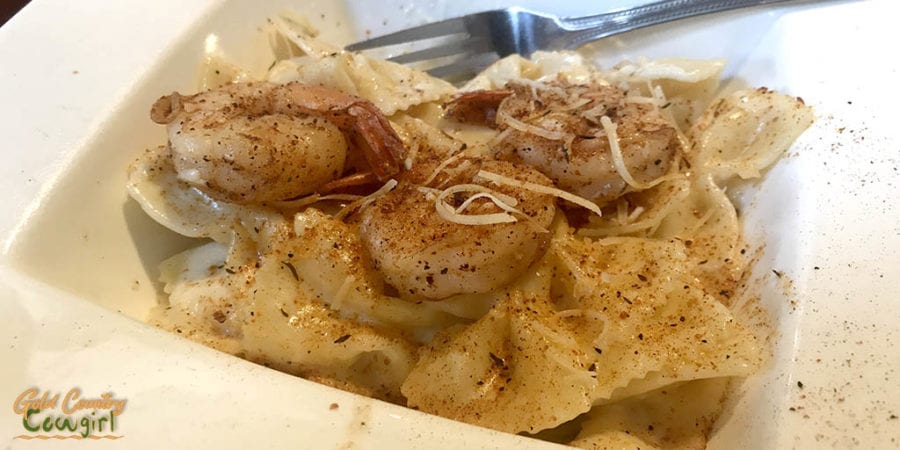 Mexican
Pepe's
117 S 77 Sunshine Strip, Harlingen, TX 78550
(956) 423-3663

I was surprised to see Pepe's on the list as favorite Mexican restaurant since it is not the top rated Mexican restaurant on Yelp or TripAdvisor. I have been to the two restaurants that are rated higher on those two sites so I was interested to see what Pepe's had to offer that made it a local's favorite. Friendly service, tasty food and reasonable prices are the draw here. I'm pretty picky about my chile relleno and they make a good one. The one thing I didn't care for was the enchilada. It was just chicken wrapped in a corn tortilla with some sauce over it. It wasn't baked at all.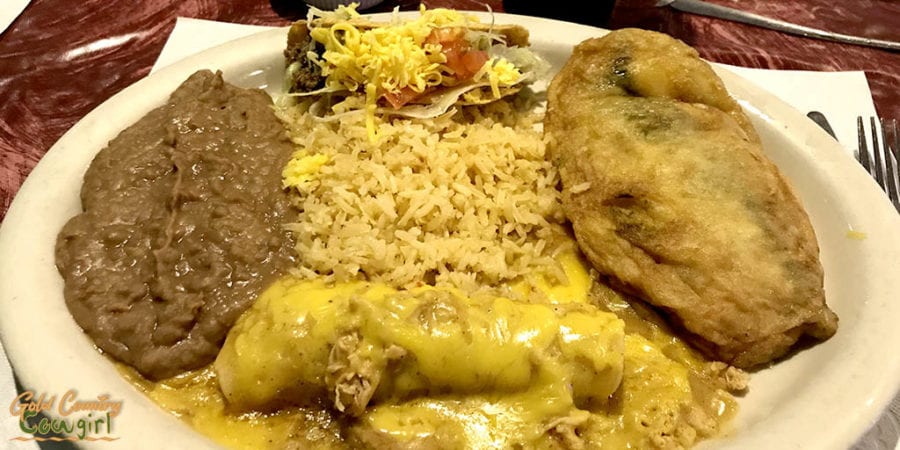 Seafood
Sabores del Golfo
s 78550, 513 S Commerce St, Harlingen, TX 78550
(956) 230-3841

While my brother was here helping get my dad's affairs in order, we ate out a lot and had several good meals. One of the best was at Sabores del Golfo. The service was excellent and friendly. When our server delivered our food, she apologized for the wait saying the mahi mahi takes a little time to grill. Both the fish and the asparagus were grilled perfectly and were delicious. My brother enjoyed his whole pound of catfish! This is one of my favorite new places to eat in Harlingen and I'll definitely go back the next time I have a hankering for seafood.
Steaks
Texas Roadhouse
4805 South Expressway 77, 83, Harlingen, TX 78550
(956) 440-7427

If you are looking for a perfectly cooked steak along with a great dining experience, then you don't need to look any further than Texas Roadhouse. Sitting in the bar with my bucket of peanuts and sports on the TVs, I had a moment of nostalgia thinking back to all the peanuts I ate at Dodger games I attended during my married years.
Even though the restaurant was quite busy, my server, Emily, was always right on top of things. My $2 margarita during happy hour was an unexpected bonus. I knew before I went that I wanted a ribeye (my steak of choice) but deciding on my two sides from the twelve or so offered was not as easy. They have regular and sweet potatoes that you can get "loaded." Loaded for a sweet potato is caramel sauce and marshmallows! If you like that traditional holiday sweet potato casserole, you'll really love this. No need for dessert after one of those.
When my steak was delivered, I was asked to cut into it to make sure it was cooked to my satisfaction. It was perfect. It was also juicy, tender and delicious.
They have a wide range of items on their menu, from chicken to chops to fish, so there is sure to be something for everyone. Prices are about average for a steakhouse and I feel they are a pretty good value based on the quality of the food and service. I definitely agree with the locals that Texas Roadhouse belongs on the list of best places to eat in Harlingen!
Sushi
Hime Sushi Bar and Grill
901 N Ed Carey Dr, Harlingen, TX 78550
(956) 440-1400

Visited on June 15, 2020 and added on June 17, 2020.
I love sushi so Hime Sushi Bar has been on my "list" for a long time. I wanted to go on a Sunday since they offer half price rolls then, but I kept forgetting to put it on my calendar. Then the shutdown happened. Now that things are opening up, I finally made it a priority. I arrived around 2pm and there were only a few other people in the restaurant which made it very easy to practice social distancing.
I went thinking I would have a couple of rolls (they have a very long list of them) but I ended up having a sushi bento. It included 4 pieces of chef's choice nigiri and one of five different rolls. I chose the Philadelphia roll. Everything was nicely presented including the edamame in a box and the leaves under the sushi. The nigiri was definitely not what I am used to. It was just plain rice and no wasabi, but a little doctored soy sauce made it quite enjoyable.
I was pleased to learn that Hime is also a Teppanyaki. Since the teppan room is communal dining, it is not currently open due to COVID-19. They expect it to open in September or October and I look forward to trying it out.
Best Places for Desserts in Harlingen
Bakery
Lara's Bakery
403 W Polk Ave, Harlingen, TX 78550
(956) 423-1219

Cake Shop
Piece of Cake by Ybarra's
202 E Harrison Ave, Harlingen, TX 78550
(956) 364-0220

Desserts
Sweet Spot Frozen Yogurt
1818 W Tyler Ave, Harlingen, TX 78550
(956) 365-3316

Ice Cream Parlor
Schoolhouse Creamery
101 Stuart Place Rd # C, Harlingen, TX 78552
(956) 230-3095

I rarely eat sweets but if you follow me at all, you may know that ice cream is my weakness. I had been wanting to visit Schoolhouse Creamery for a while and seeing it on this list was the impetus to finally check it out! Schoolhouse Creamery makes handcrafted ice cream in small batches in-house. They have some fun and interesting sounding flavors but none of those flavors appealed to me that day so I had my usual favorite – vanilla with walnuts in a cup (I was never fond of cones).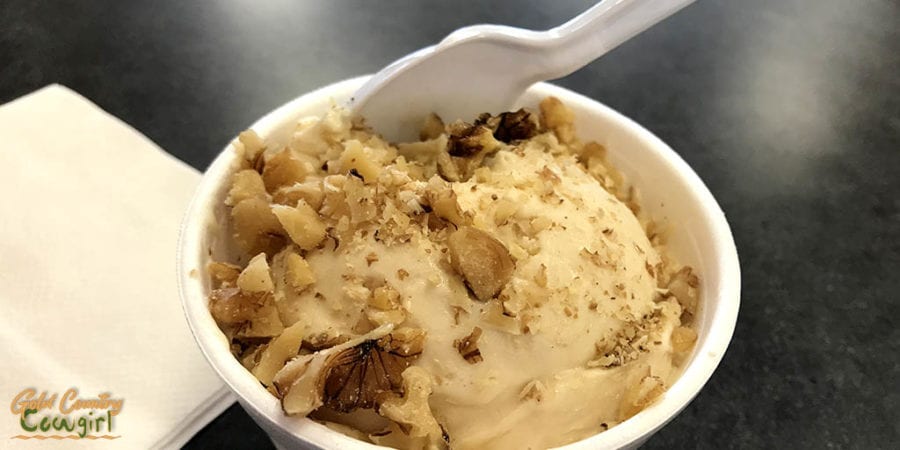 Their vanilla ice cream is made with imported Mexican vanilla (La Vencedora – one of the most trusted) and has a rather unique flavor. This got me to researching vanilla and I learned about the controversy over Mexican vanilla, which I may write about in a future post. Just know that there is a reason that a lot of Mexican vanilla is so cheap!
While you are in Harlingen, check out these other things to do before or after a satisfying meal

How do you find the best places to eat when you are traveling? Have you been to any of these Readers' Choice best places to eat in Harlingen?
Until next time…
(Visited 4,339 times, 10 visits today)