I love that there are so many local fairs and festivals in Gold Country. My October pick was the Great Sutter Creek Chili Cook-off and Car Show. This annual event is always held on the second Saturday in October so you might want to mark your calendar now for October 8, 2017! This event is so much fun and is family friendly.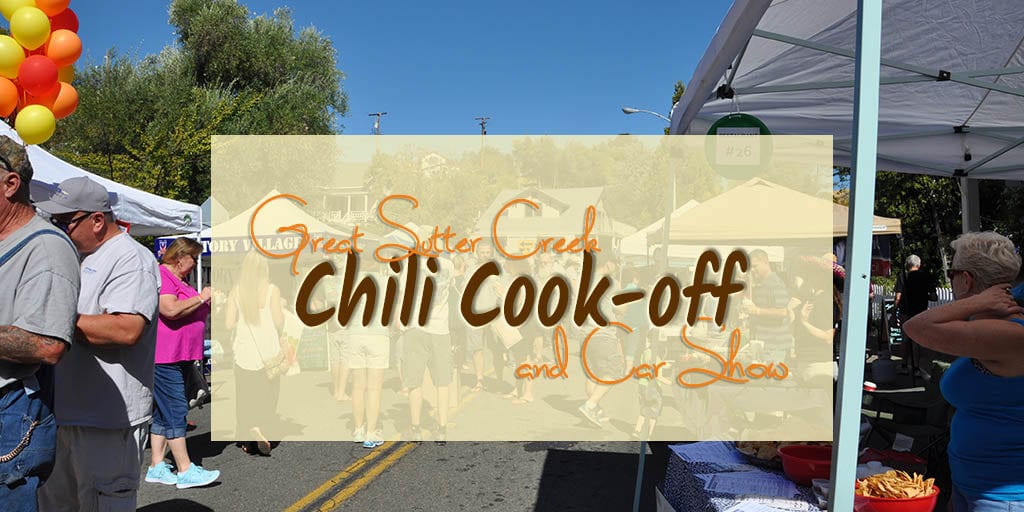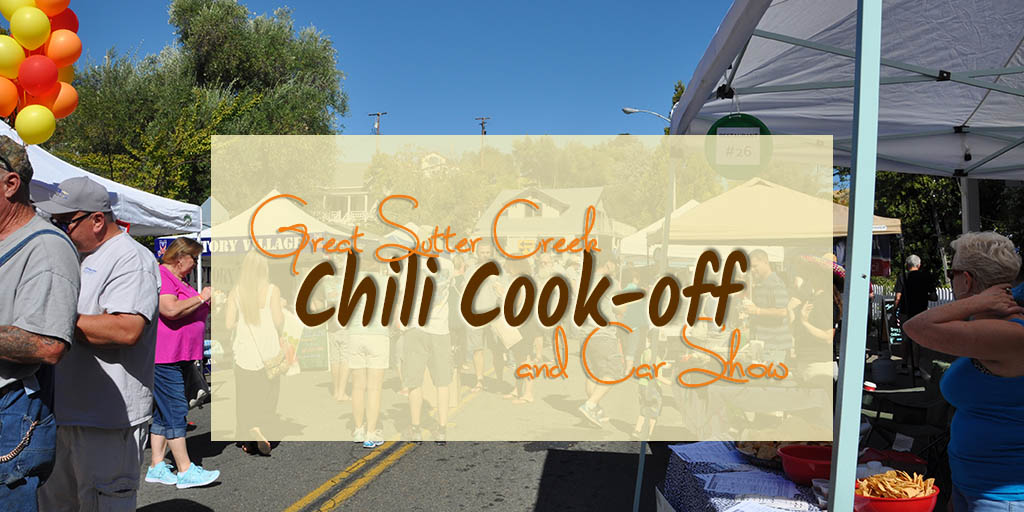 Main Street is shut down for the day. One end is filled with booths of competitors in the chili and salsa competition. At the other end of the street, you can lay eyes on more than 100 classic cars and hot rods. I'm not much into cars but I did have a few favorites. In between the two, you'll find some other fun activities and vendors.
If you come for the chili, just $6 gets you get a bowl and spoon so you can sample chili until your heart, and your stomach, are content. This year, the competition was awesome with 18 amateur and six restaurant entries. The hardest part is trying to sample them all. Even with just one ounce samples, well, you do the math. That's a lot of chili. And, of course, there was beer from Amador Brewing Company to wash it down with, if you so desired.
Last year, the Saucy Sisters (cooking group of Mother Lode Newcomers Club) participated for the first time and we were over the moon when our chili won first place in the amateur division. We had a lot to live up to and had stiff competition this year. We cooked our hearts out and were elated when our chili took third place. There were three other categories of competition and we had a showing in every category. We sure had a fun day and fun in the weeks prior doing all the planning and preparation. You can see many of the winners in the video and all the results at the bottom of this post.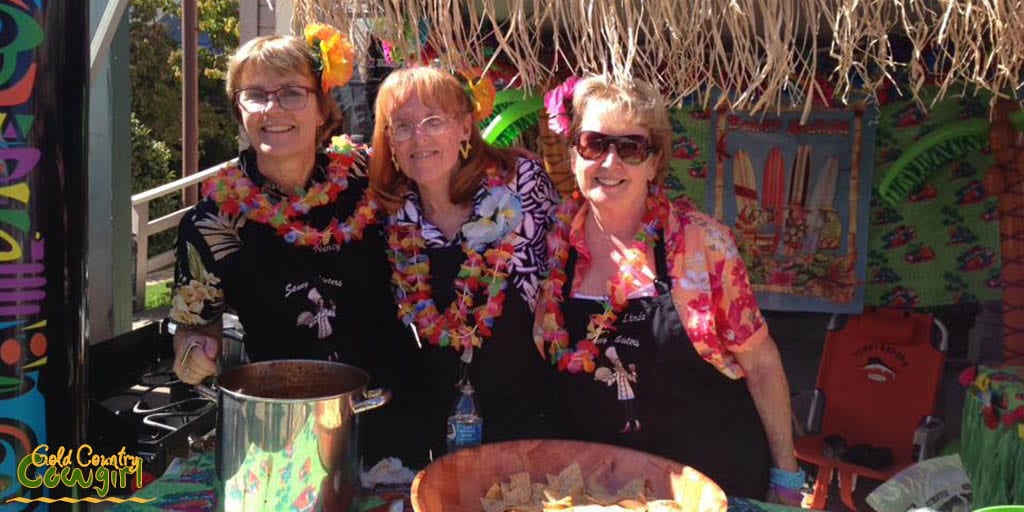 https://youtu.be/o23_Bzn0ITE&rel=0
Jukebox Gumbo entertained us all day. I was amazed that they were still going right up to the end. They even helped announce the winners.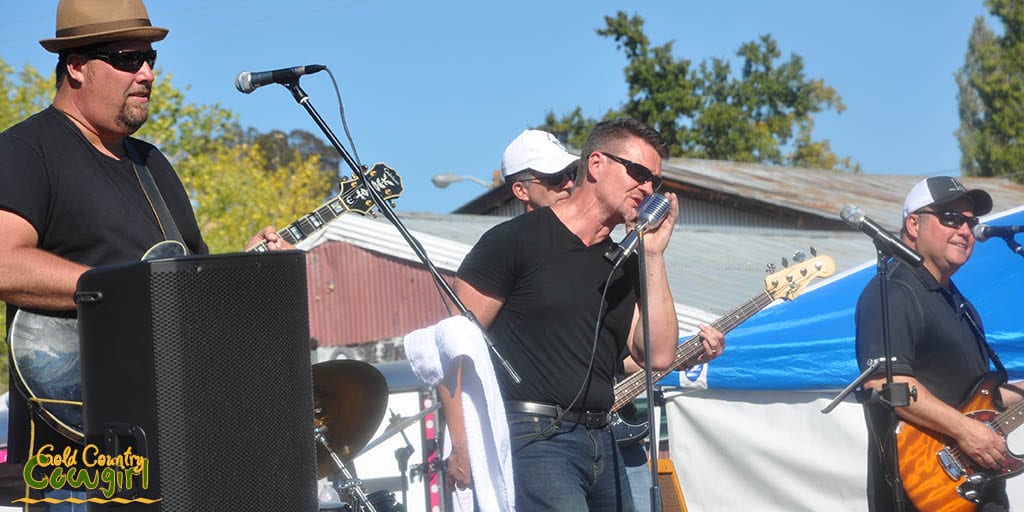 Chili Cook-off Winners

Were you there? Have you been to or competed in a chili cook-off?
Pin It and Save for Later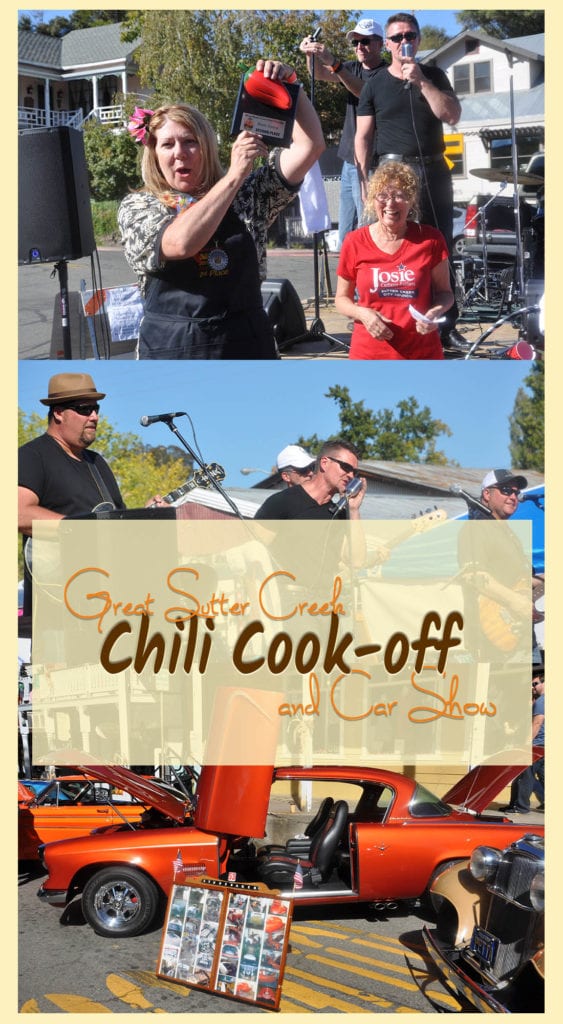 (Visited 417 times, 1 visits today)