Sutter Creek Heritage Days
I think I saw more of Sutter Creek in a few hours during Heritage Days than I have seen in all the other times I have visited put together. Most people visit Sutter Creek to shop at the many antique and vintage stores or to go wine tasting. During Sutter Creek Heritage Days, all the historic venues were open with free admission so I went on a fun, self-guided walking tour. There were plenty of other family-friendly activities going on like stagecoach rides around town and gold panning at Miners' Bend. If you follow my blog at all, you know I love learning about local history so I was excited to see some new places!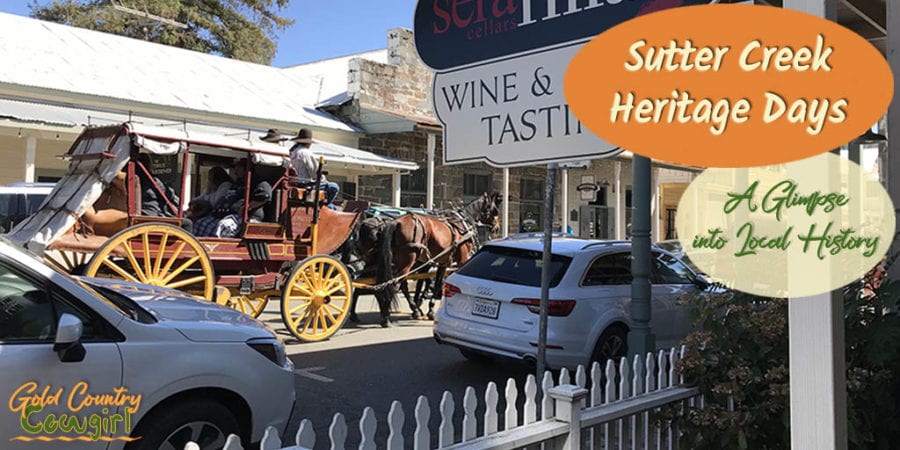 Wine Tasting
But the day wasn't all about history. There was still wine tasting involved in my waling tour! Before I started out, I stopped in at Leoni Farms tasting room for some liquid refreshment. The stagecoach was staging right next door so I shot some photos on my way out. It was fun seeing all the people dressed in period costumes.
Stagecoach Rides
As a horsewoman, not much makes my heart happier than hearing the clip clop of horse hooves. Click play on the video below and have your sound on to hear the hoof beats and the bells!
You don't need to wait for a special event to view living history in #SutterCreek, CA!
Click To Tweet
Monteverde General Store Museum
The J. Monteverde General Store Museum was so interesting. Look at all that stuff! You might even see some things you recognize because a lot of items haven't changed that much over the years. The store was family owned from 1898 to 1978 when it was donated to Sutter Creek for use as a museum.
Grammar School
I didn't visit the grammar school so I found some of the following information on the Sutter Creek Grammar School Facebook page. This two-story brick building was built in 1870 after the original 1856 building burned down. The school was in use until the early 1960s. The renovation of the Sutter Creek Grammar School is the first major undertaking of the Sutter Creek Community Benefit Foundation. When renovations are completed, it will house a community museum, Sutter Creek archives, and will be available to the public for meetings, events, and other activities.
Knight Foundry
I've been hearing a lot about Knight Foundry lately so was really glad to finally have the opportunity to see it. The foundry was built in 1873 by Samuel Knight and is America's last water-powered foundry and machine shop. The equipment and machinery are still in place, just as they were during their "gold rush-era heyday."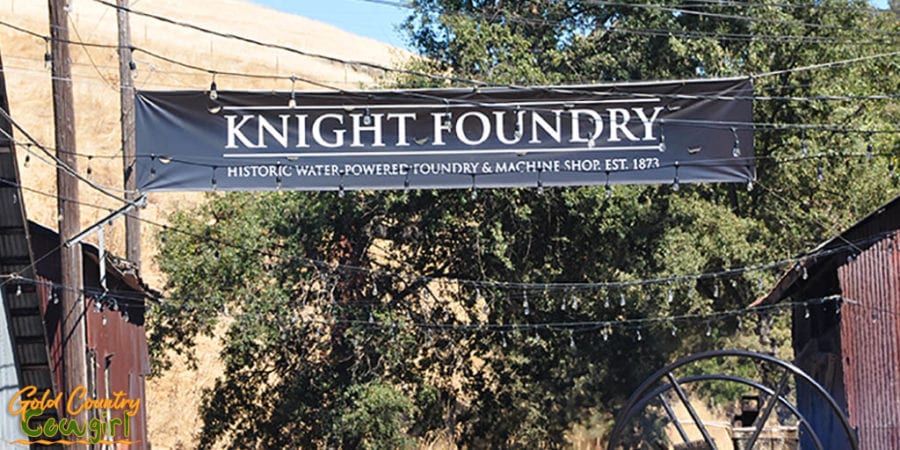 During the day, they were setting up for their big evening fundraising event, Feast at the Foundry.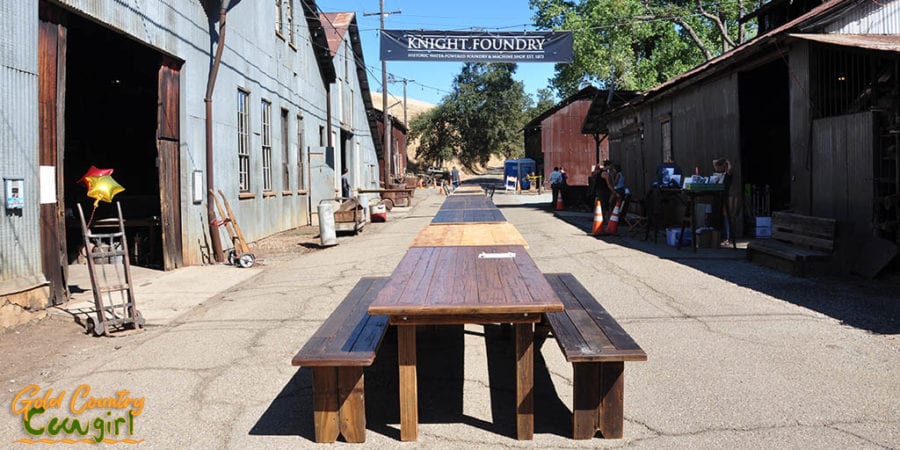 I ended my Sutter Creek Heritage Days walking tour at Feist Wines where I had a couple of samples and a fun chat with the hostess there. I asked her name and told her, of course, I wouldn't remember it and sure enough. Sorry. I have such a hard time with names.
Have you been to any historical events in your area? I'd love to hear about them in the comments.
Pin It and Save for Later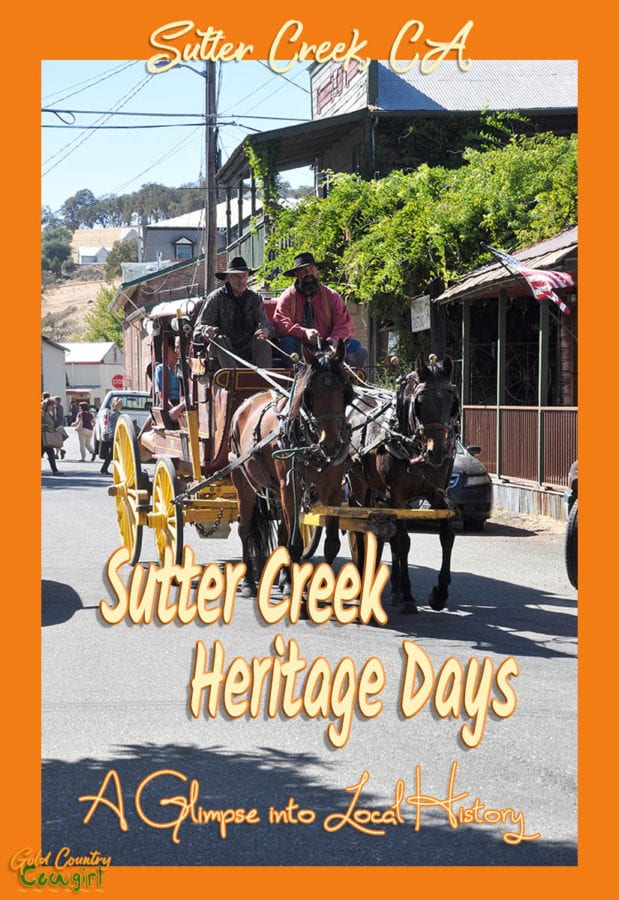 Until next time…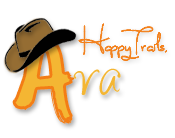 (Visited 348 times, 1 visits today)