OK, I have to admit it, I played it pretty safe on my trip from northern California to southern Texas. This was my first time pulling anything larger than a horse trailer and I was traveling solo. As much as I might have liked to do more boondocking, I just felt more comfortable staying in RV parks.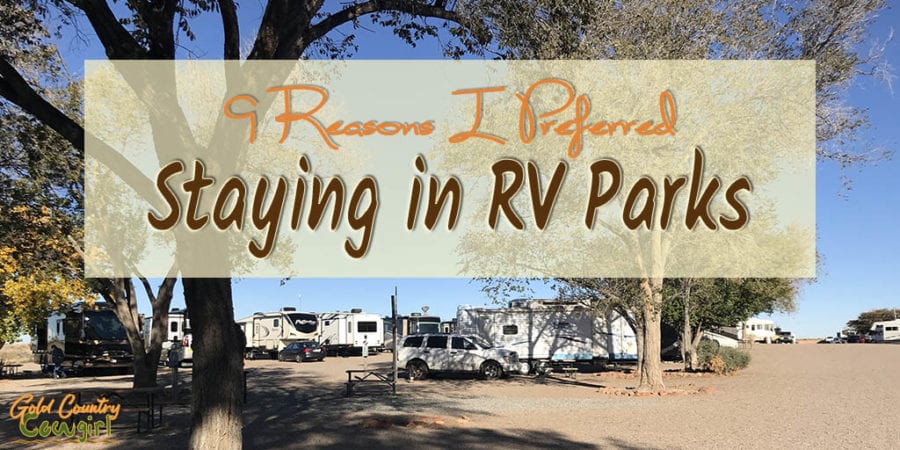 I was on the road for 40 nights and stayed in RV parks for 35 of those nights. All but three of those 35 nights were at Passport America parks at half price. If not for Passport America, I would have been forced to do more boondocking to save some money because I could not have afforded to pay for that many nights at full price.
Most of the RV parks I stayed at were close to the highway or railroad tracks. This meant they could be quite noisy but, since it was cold out and the doors and windows were closed, I didn't notice it much and it never kept me awake. A lot of people use a white noise machine and that might be something I will consider when I travel at a time when windows can be open at night.
Park rates ranged from $30 to $65 a night full price but at half that, even the $65 a night parks weren't completely out of range for a night or two. Of course, if I were doing this full time and not just taking a very long vacation this trip, I would need to do some things to reduce monthly costs.
Why I Preferred Staying in RV Parks on My First Solo Trip
I felt safe. There is safety in numbers and several of the parks were gated. Having people around meant that if you had a problem you would likely have help.
I didn't have to deal with the unknown of finding a free campsite.
With electric hookup, I didn't have to worry if I would deplete my batteries. I don't have solar but that's something I definitely want to get before my next trip, which will include lots more boondocking.
Since I had electricity, I could use my electric heaters to supplement my furnace, saving on propane. Many nights in the desert got down in to the 20s and daytime temps were often in the 40s so the heater ran frequently if the electric heaters weren't on.
Having sewer hookups meant I didn't have to find a dump station and I could take showers without worrying about filling my holding tanks. I could empty them any time I needed to.
I had plenty of water for cooking, washing dishes and taking those showers.
Spaces are usually level.
Some parks include cable TV and Wi-Fi in their rates. Using park Wi-Fi saves on my data plan. Wi-Fi in some parks leaves a lot to be desired but I was in a couple that had really excellent connection and speed. If a park didn't have free Wi-Fi, I just used my cell data plan. I paid extra for Wi-Fi at one park where I had really poor cell service.
If you are there long enough and in to it, most parks have activities, often including local sightseeing.
I did boondock five nights at four terrific locations through Harvest Hosts. (Use my affiliate link to join and save 10%.) Even this was a bit of a cheat since I wasn't out finding a free place on public land but it was a less intimidating way to start. A lot of anxieties were laid to rest after the first night. More on that in another post.
I'll be staying pretty local for the next few months but I'll be chomping at the bit to head north in the spring and try some real boondocking!
Pin It and Save for Later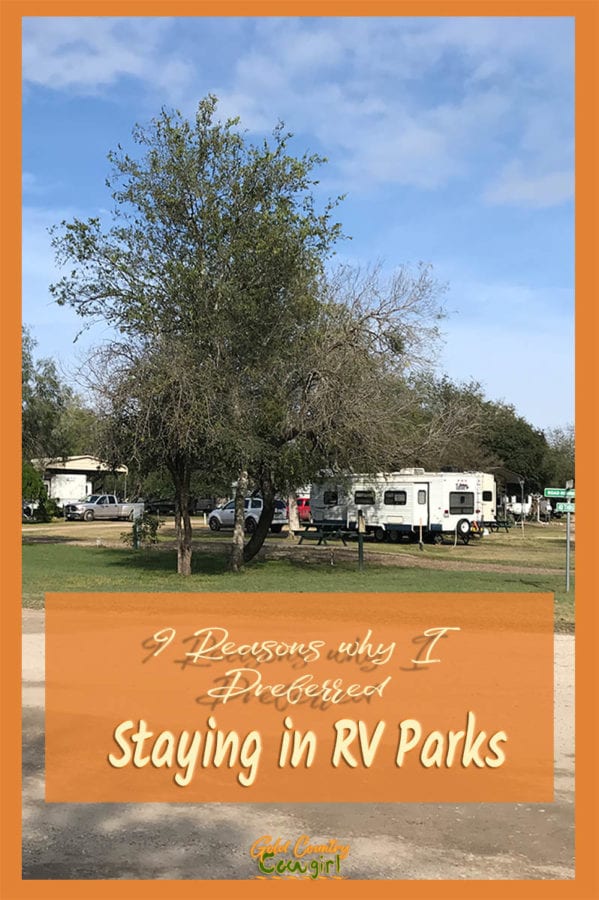 Until next time…
(Visited 334 times, 1 visits today)