When I was planning my trip from northern California to southern Texas, I researched a lot of RV membership programs to decide which would be of most benefit to me. There are quite a few options, so it wasn't an easy task comparing them all, but there were a couple of RV membership programs that stood out for me.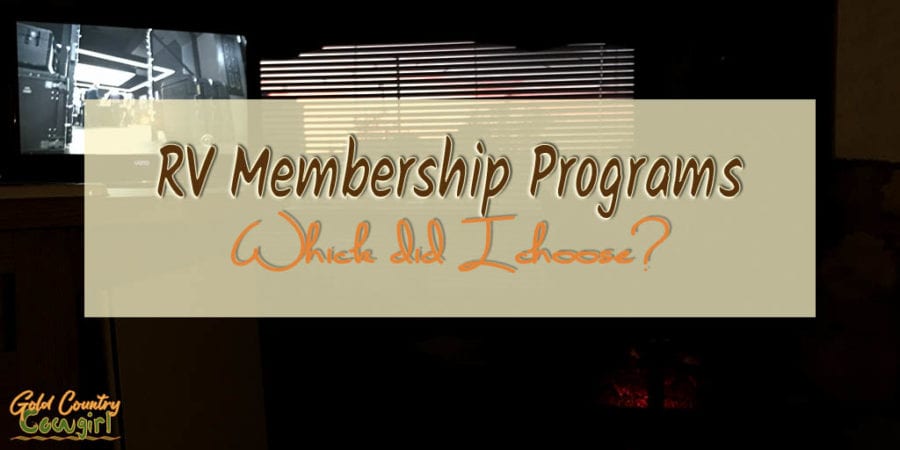 The RV Membership Programs I Chose
Passport America for RV Parks
I knew I wanted to stay in a lot of RV parks so Passport America seemed like a no-brainer to me. They let you check out their member parks before you join so I could see there were plenty on my potential route. A one-year membership costs $44. With a 50% discount at over 1600 parks across the US and Canada, I knew it would pay for itself in no time. Read my post, What Does a 2800 Mile, 40 Night RV Trip Cost?, to see just how much I saved! I think this is an amazing program and I'm happy to be an affiliate. Join Passport America now and start saving 50% at participating parks.

There are a few other park discount programs but they only offer 10% or, if they offer more (up to 25%), they only have a few parks. They might offer other benefits but nothing that was of use to me for this trip. I found that some of the parks that take the 10% RV programs, like Good Sam, also give 10% to AAA members, which I'm already a member of so, for me, joining one of those other 10% programs would only have been for other member benefits that I didn't need.
Harvest Hosts for Boondocking Experiences
Once I had RV parks taken care of, the next thing I was intrigued by that I ran across in my research was Harvest Hosts. This is a network of wineries, breweries, distilleries, farms, and many other attractions, like wildlife parks and museums, that let you park for free. There are no amenities, but you are boondocking in a relatively safe environment. I knew I wanted to try some boondocking as well as visit attractions like wineries, so this really appealed to me. Although parking is free, this is designed to be a mutually beneficial program, meaning you should visit your host and make a purchase. They don't let you see who their hosts are until you join but you can see approximately where they are located and the type of establishment they are. A one-year membership is currently $49 but this is going up to $79 in January for new members. If you were thinking of joining, now is the time! Use my link for a 15% discount.
As soon as I joined Harvest Hosts, I started planning how I could intersperse some boondocking sites with RV park stays. My RV newbie brain reasoned that, no matter how little I knew about boondocking, surely I could survive a day or two between parks. This ended up working quite well for me. I stayed at two wineries in California (two nights at one!), a distillery in Arizona and a winery/honey farm in Texas. I had a couple of other places planned (a wildlife park and another winery) but when I had to speed my trip up a little, I had to pass on them.
Boondocking
You might wonder, what was so intimidating about boondocking? Of course, it is the unknown. Since I hadn't experienced it yet, I wasn't keen on the idea of being out in the middle of nowhere by myself. That's why Harvest Hosts (and Boondockers Welcome) are extra appealing to me, and maybe to other newbies, too. Also, truth be told, I am such a tech and TV junkie, I was hating the idea of not having electricity. And I wondered, what if my batteries died? What if I ran out of water? What if my tanks got full? Oh man, the things we worry ourselves about! Would I have survived if any of this happened? Of course I would! And, by the way, what did this TV junkie do when I wasn't hooked up to electricity? I watched my DirecTV app on my iPad.
Other Resources
There are quite a few apps that will help you find free, public land boondocking sites. I downloaded several of them and have been learning how to use them. I'm hoping to put them to good use on my next trip out.
A couple of places I wanted to stay during my trip didn't have Passport America parks or Harvest Hosts sites. I have a few other apps that I used to find parks in these locations, like this great little park in Fort Sumner, New Mexico.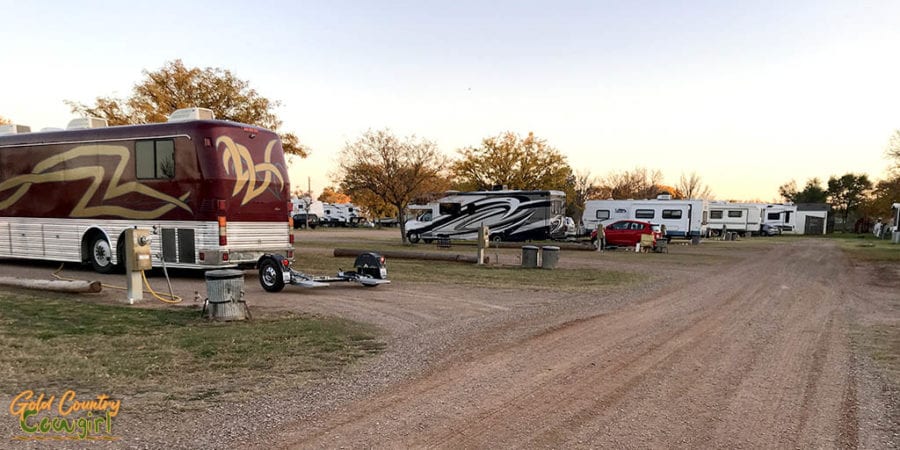 The RV membership programs I joined let me save 50% at RV parks and find some awesome places to boondock. #travel #ustravel #rvlife
Click To Tweet
I decided that for this first trip, Passport America and Harvest Hosts RV membership programs would meet my needs for places to stay. When I head out on my next long trip, I may join a couple of other RV membership programs, like Escapees and Sisters on the Fly. Any recommendations for me?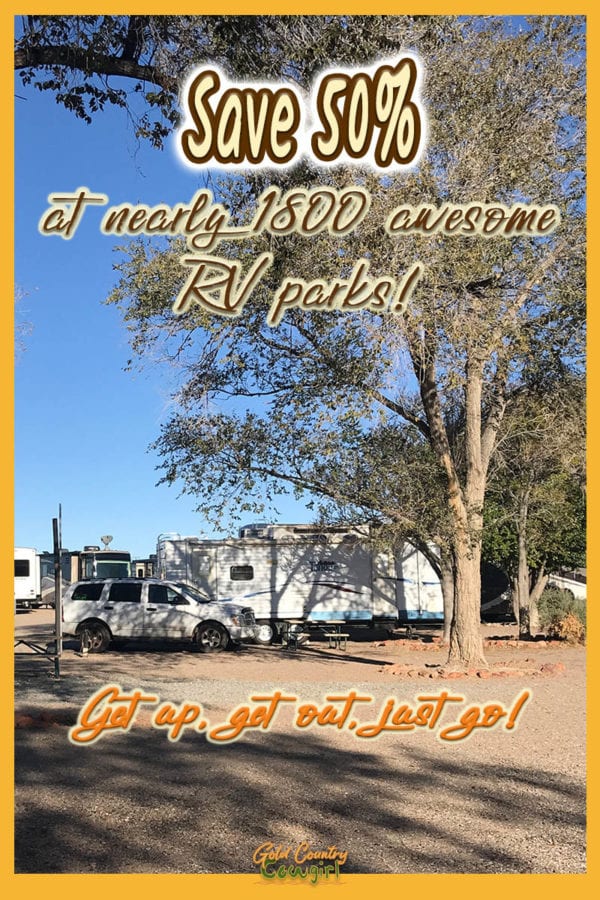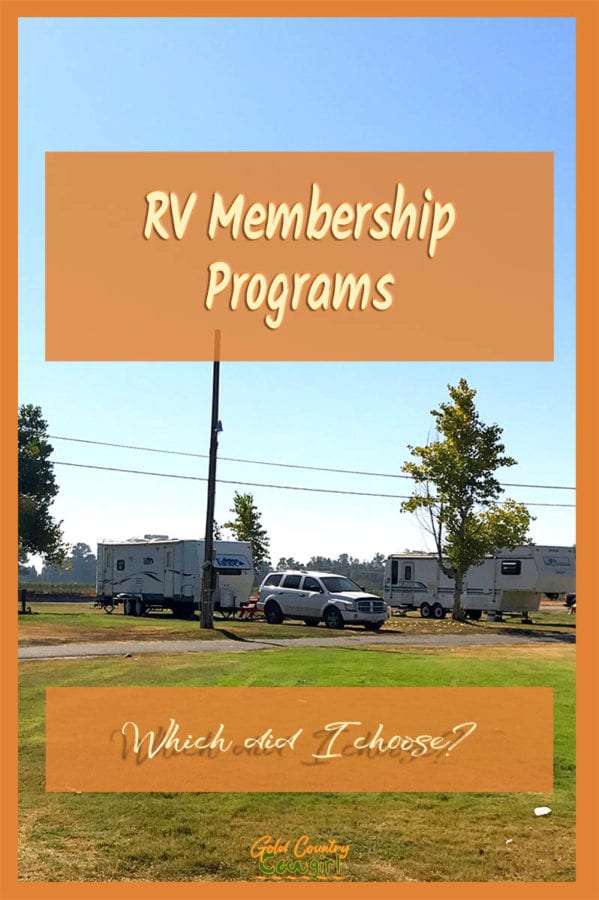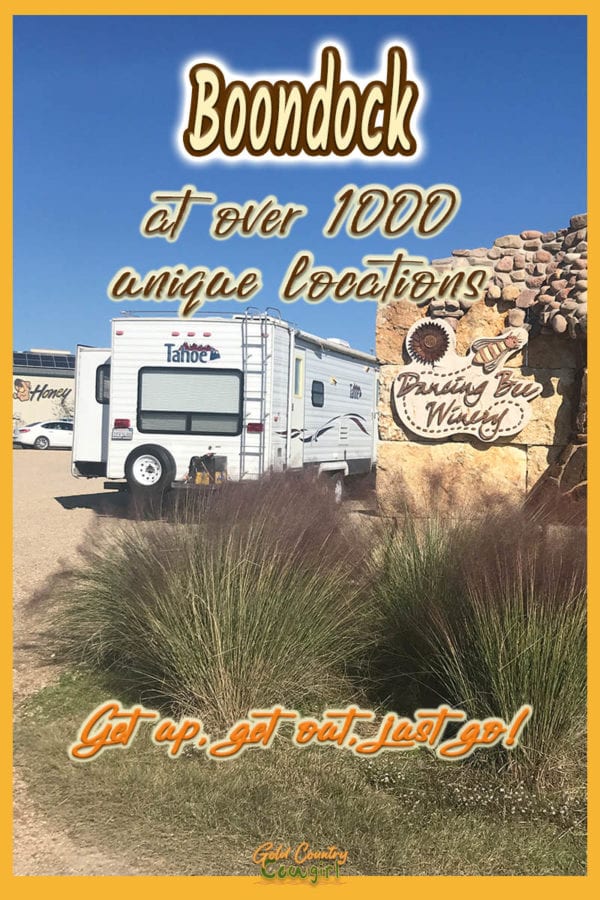 Until next time…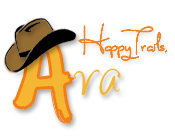 (Visited 327 times, 1 visits today)