Jay Wilderotter is one of the lucky ones. He found his passion a long time ago and lives it every day. He told me, "I never feel like I'm going to work." Jay and his wife, Maggie, own Wilderotter Vineyard and Winery in the Shenandoah Valley in Plymouth, California. Jay says, "My business is threefold: vineyard, winery and hospitality [referring to the Grand Reserve Inn which I'll tell you about in another post] and every day is different."
Wilderotter Vineyard and Winery
Jay has been in the wine business for 27 years. For the first 15 of that, he was a grower and sold to other wine producers. He participated in the production of the wines made from his grapes and, with the help of UC Davis courses in viticulture and enology, learned ways he could improve the quality of the grapes he grew. Eventually, he was encouraged to start his own winery.
He started slowly, fermenting only 3 gallons each of Zinfandel and Syrah from the 2001 harvest. In 2003, his first vintage was ready for sale and sold out quickly to family and friends. He produced 750 cases from the 2002 harvest which again sold out quickly in 2004. From that slow beginning, production has grown to the current 5000 cases annually.

The Tasting Room
Wilderotter Vineyard is one of the places my friend, Kelly, took me before I moved here three years ago. I've been many times over the past three years and always feel so appreciated. Everyone there has fun and someone always remembers me. That's probably the main reason I go back so often and became a wine club member a few months ago. It's very much like the way I feel when I go to Sentivo Vineyards in El Dorado County.
"... people won't remember what you said or did, they will remember how you made them feel." ~Maya Angelou
Click To Tweet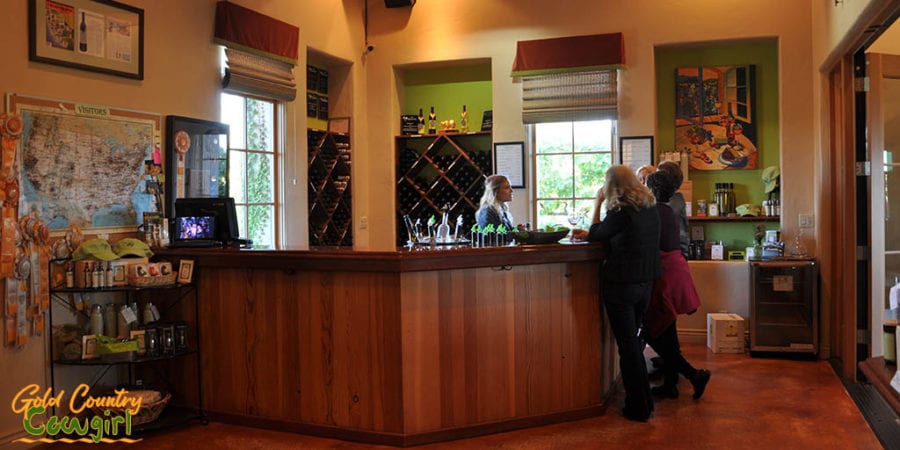 Earlier this year, they did a major remodel of the tasting room. They added a new room with a third, 20-foot bar and a lovely outdoor patio surrounded by the vineyards.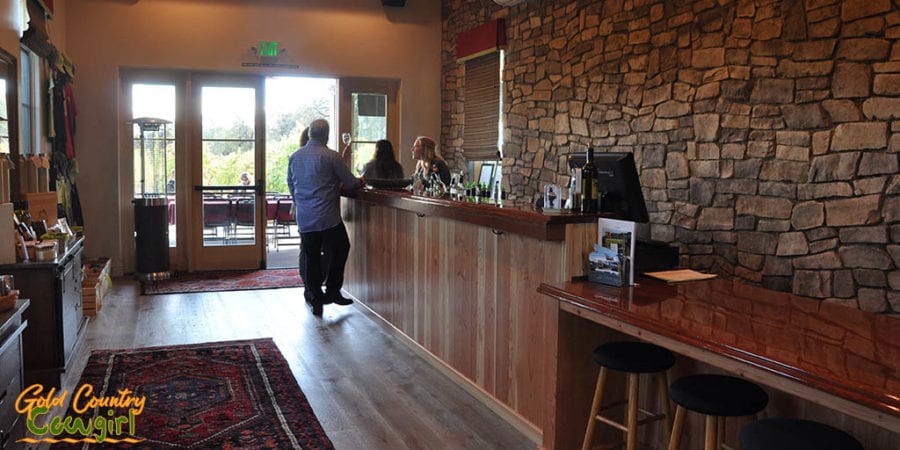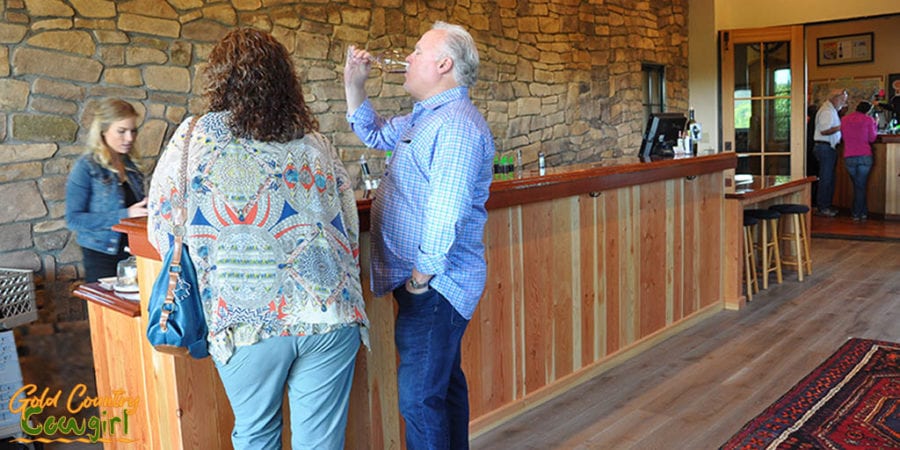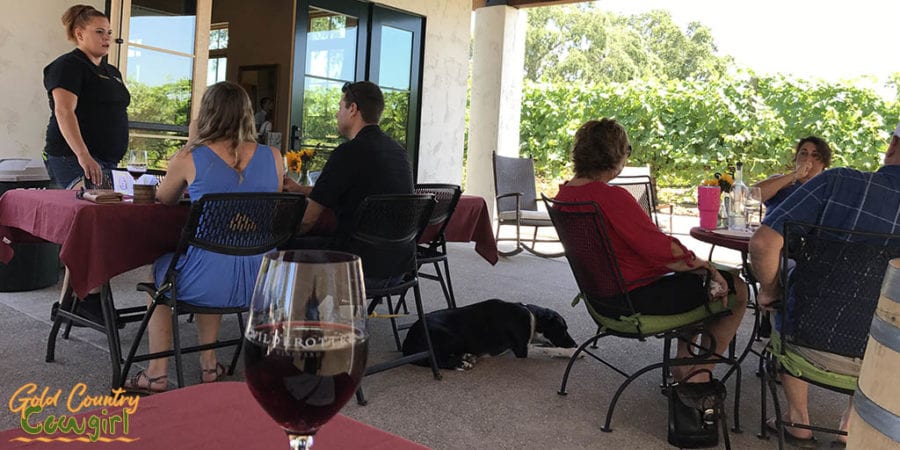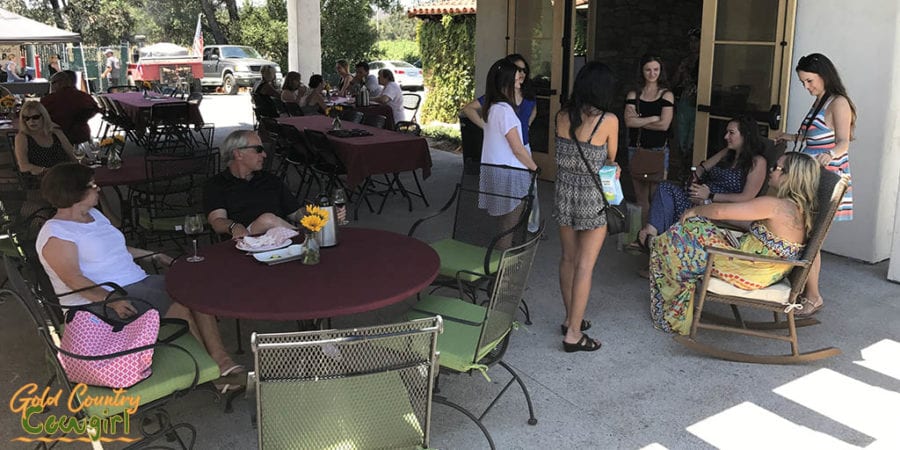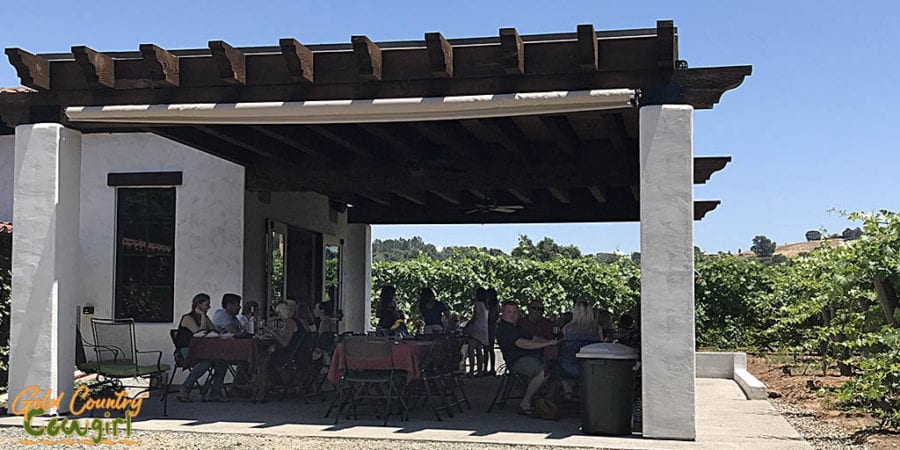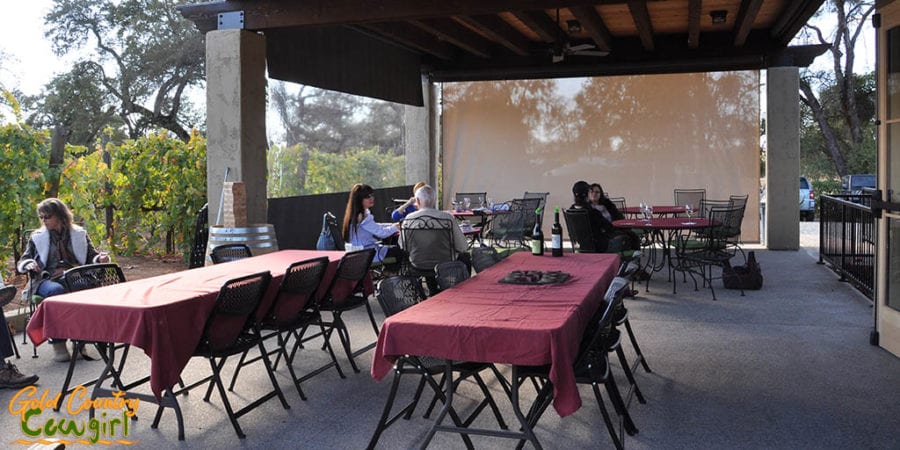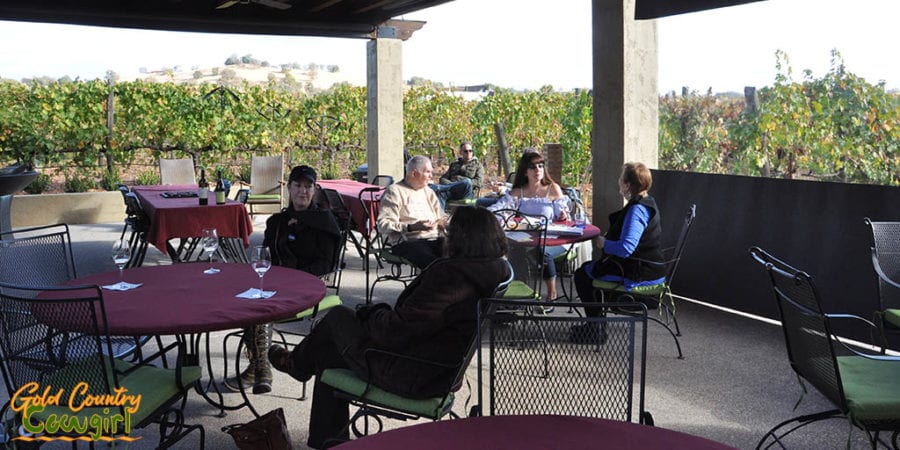 Maggie Wilderotter personally trains all the staff at Wilderotter Vineyard. She told me, "The winery is an extension of our home and I want everyone to feel welcome." She added, "Pretty much anyone can put a decent tasting wine in a bottle, but wine tasting is an experience."
"The winery is an extension of our home and I want everyone to feel welcome." ~Maggie Wilderotter @WilderotterVine
Click To Tweet
Wilderotter Vineyard & Winery Wines
That's not to say, however, that Wilderotter Vineyard wines are just "decent tasting." According to Mike Dunne of the Sacramento Bee, Wilderotter Vinyeard & Winery has "a lineup of the most consistent European-styled wines in the Sierra foothills." He goes on to say this means they produce "wines that are leaner, sharper and zippier than the prevailing model for California."

The 80-acre Wilderotter Vineyard includes Zinfandel, Syrah, Tempranillo, Barbera, Viognier, Petite Sirah, Mourvèdre, Grenache, and Sauvignon Blanc. They also procure premium fruit to produce limited releases of Russian River Chardonnay, Napa Valley Cabernet Sauvignon and Amador Primitivo.
A couple of my favorite Wilderotter wines are the dry, sparkling, Sonoma County Blanc de Noirs, made from 100% Pinot Noir (because I love my bubbly), and the Grenache. And, of course, you can't go wrong with an Amador County Zinfandel or Barbera!
Most Wilderotter wine is sold directly to customers through the tasting room. They have very close to 1600 wine club members and these members alone account for more than 50% of their sales in any given month. A small portion of their production is available through wine shops and restaurants.
The Details
Wilderotter Vineyard Tasting Room
19890 Shenandoah School Rd.
Plymouth, CA, 95669
209-245-6016
Hours
10:30 am to 5 pm daily
Tasting Fee
$5 waived with the purchase of a bottle of wine – includes an artisan cheese plate
$10 for private tasting for four or more by appointment
Follow Wilderotter Vineyard
Facebook, Twitter, Pinterest and Instagram
Pin It and Save for Later
Do you enjoy wine tasting? Have you visited Wilderotter Vineyard? I'd love to hear from you in the comments.
If you enjoyed this post, be sure to subscribe to the blog (in the sidebar) to receive notifications of new posts. To receive other exclusive content not found on the blog, subscribe to my newsletter below.
Until next time…

(Visited 798 times, 1 visits today)