When it comes to getting up and getting out, the one thing I did a lot of in Southern California was horseback riding. My riding buddy, Nancy, was always ready to hitch up and trailer out for a trail ride so we were off on a different adventure almost every weekend. The eight weeks after my surgery, in the spring of 2014, was about the only time I didn't ride and I couldn't wait for my doctor to give me the go ahead to get back in the saddle.
I had a lot of riding buddies in Southern California and at least someone in the group had been to almost every riding destination within a few hours' drive and knew the trails. Trails were easy to find online and trail maps for the very well-marked trails were available. I haven't found that to be the case here in Northern California.
My friend and riding buddy, Kelly, moved here about three years before I did. She looked for other riders but they have been hard to find. In Southern California, most horses are boarded at stables making it easy to connect. Even though my horse was boarded on private property, it was a small equestrian community. Here, it seems most horses are kept on private property and there aren't many stables. How do you find and connect with these people, especially when you are new to the area? The most success we've had was finally, last year, discovering and joining a local equestrian Meetup group.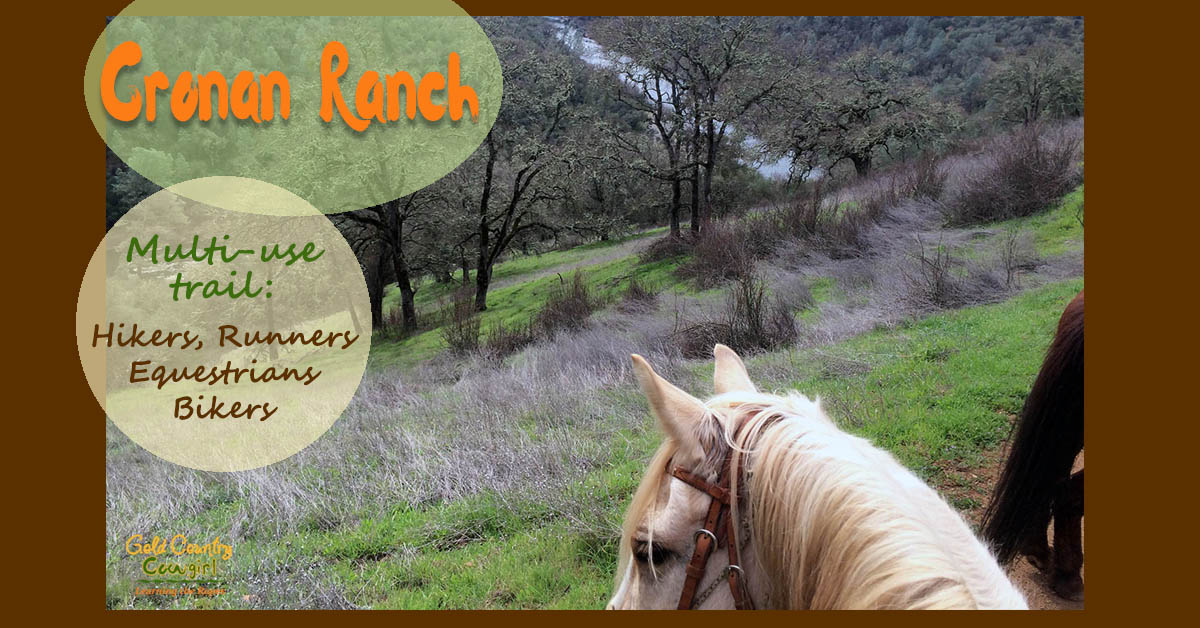 We attended several non-horse events with the group before we actually rode with them and discovered that they are a pretty fun group of folks. For various reasons, we just never trailered out last year, but this year will be different!
Cronan Ranch
Our first trail ride with members of the Gold Country Chinks and Chaps Meetup group was to Cronan Ranch Regionals Hills Park in the Coloma-Lotus valley near Pilot Hill. We allowed plenty of time to get there because the winding, hilly roads always take longer than you think they will. From Pine Grove it was about an hour and a half drive to the Magnolia Ranch trail head staging area off Highway 49, just a few miles west of Lotus. The area, which is across from Venezio Vineyards, is well-marked and easy to find. There is a second staging area farther west at Pedro Hills Rd that is more difficult to see.
Cronan Ranch Trail Ride
When we arrived, part of our group was already there. They were glad to see that we were finally able to join them on the Cronan Ranch trail ride.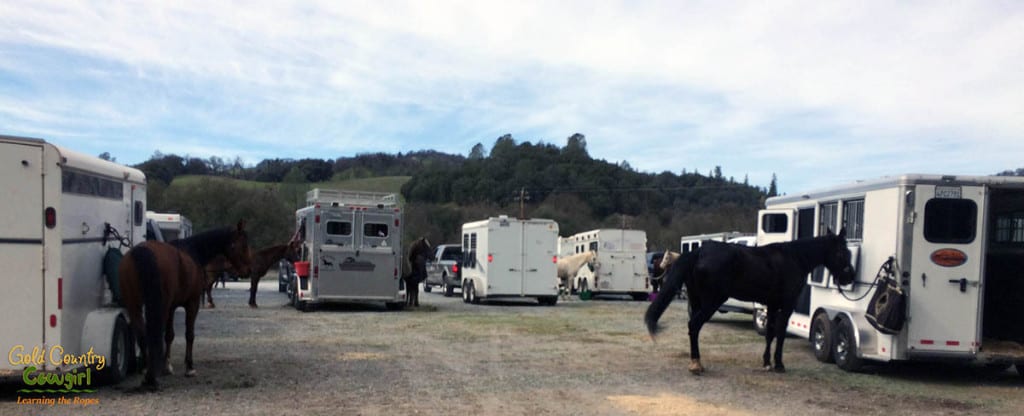 Cronan Ranch and Magnolia Ranch are two of the three access points for the 25-mile, multi-recreational South Fork American River Trail. If you are hiking, there are nice loops from either trail head. Since we were on horseback, we rode both loops covering about 10 miles on our ride.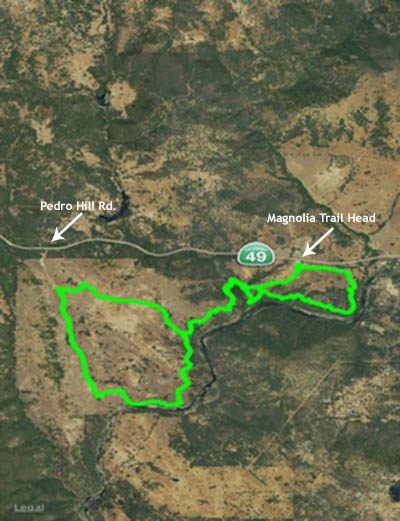 The first part of the trail ride through Magnolia Ranch was mostly single track trails over rolling hills with lots of shade from oak trees. It was a cool and somewhat overcast day but the shade was still welcome.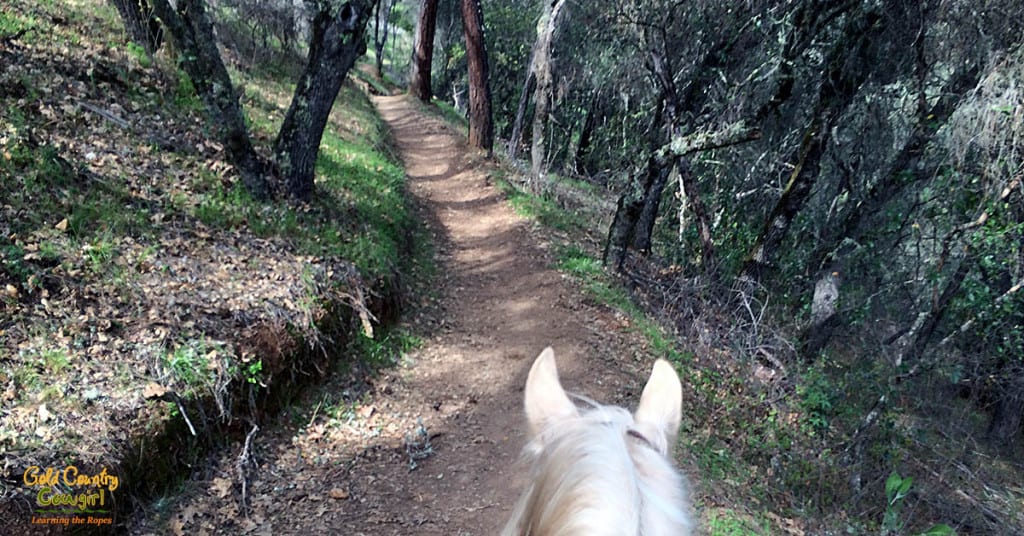 We crossed Hastings Creek and headed on over to Cronan Ranch. I love being around water so it is a plus when a ride offers water obstacles. My horse, Dancer, used to be terrified of water. It was the thing that took the most training and patience but now she is a champ. I do still take photos for evidence each time, though!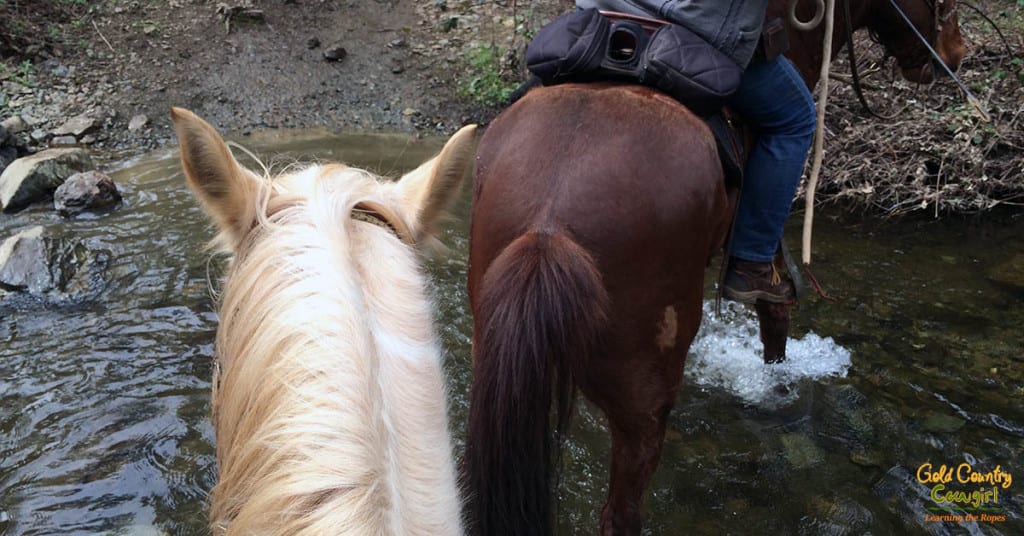 We had some fabulous views of the river on our way to the old movie set where we planned to eat lunch.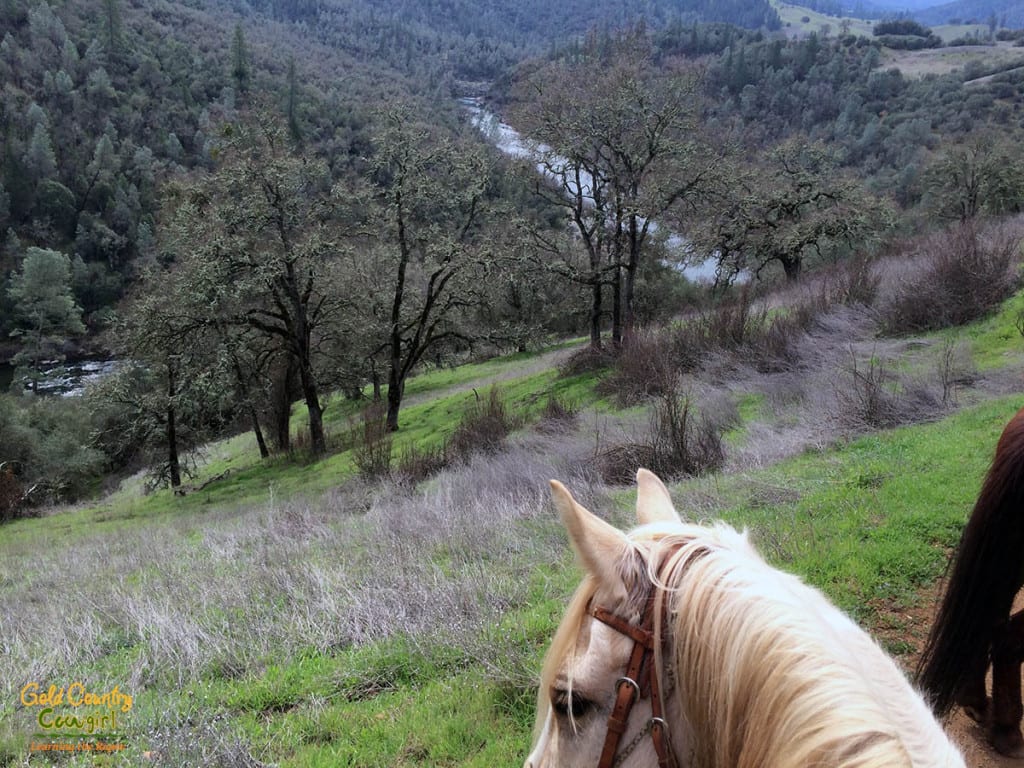 The movie set was constructed for the Hallmark Channel film Love Comes Softly starring Katherine Heigl which was released in 2003. The buildings are pretty dilapidated now and you can't go in for safety reasons but they add to the ambience and give you a bit of a photo opp. Years earlier, the land and trails of Cronan Ranch were movie sets to other popular movies, such as Memoirs of a Geisha and Anna and the King.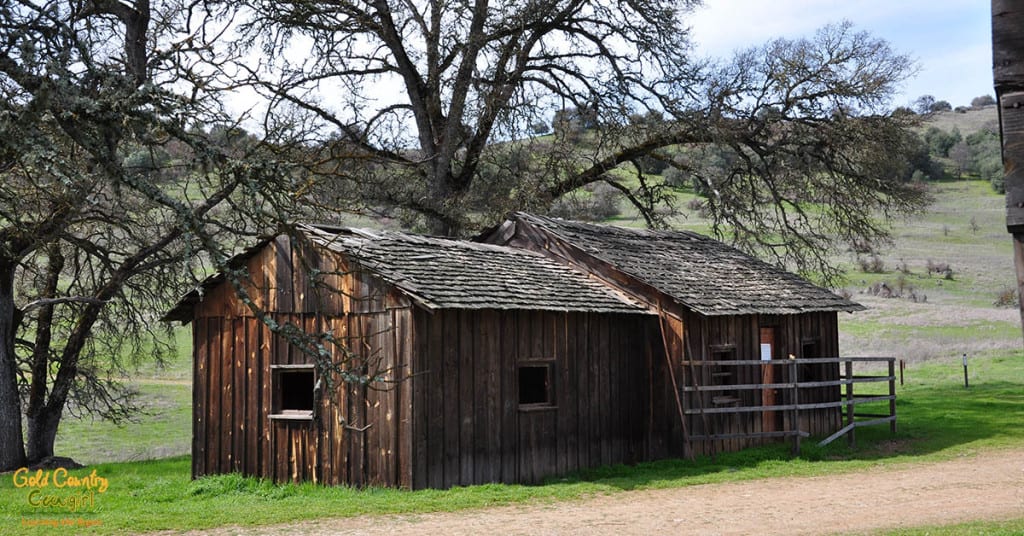 On the way to our lunch spot, we made our way down to the river to get in with the horses again. I don't know who has more fun with this – the horses or the humans.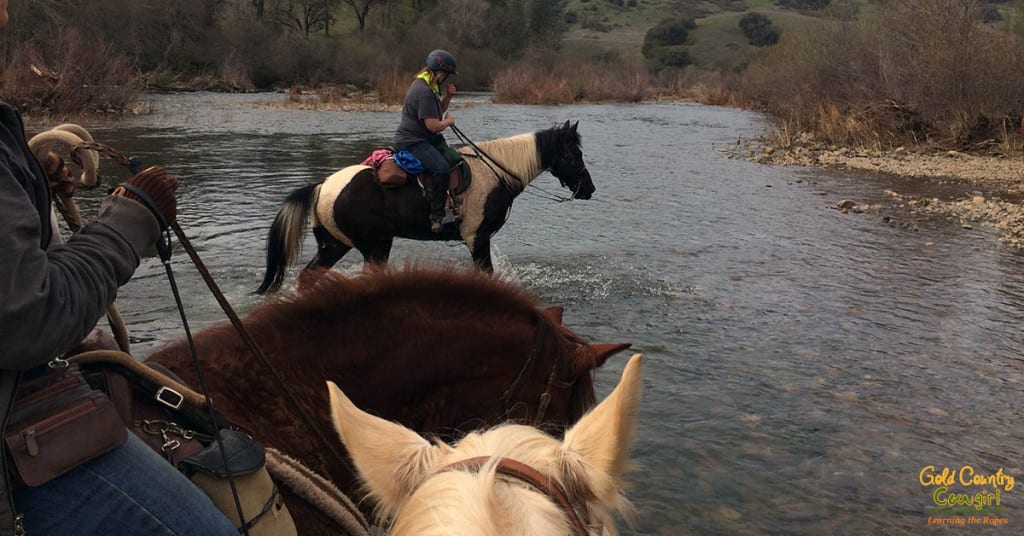 At the movie set picnic area there are tie rings for the horses. They enjoyed a little grazing while we had a leisurely lunch and got to know each other a little better. Be sure to carry out all your trash — there are no trash cans here. Oh, and one thing the girls who had been here before were kind of excited about were the new bathrooms that had been built. No more outhouses!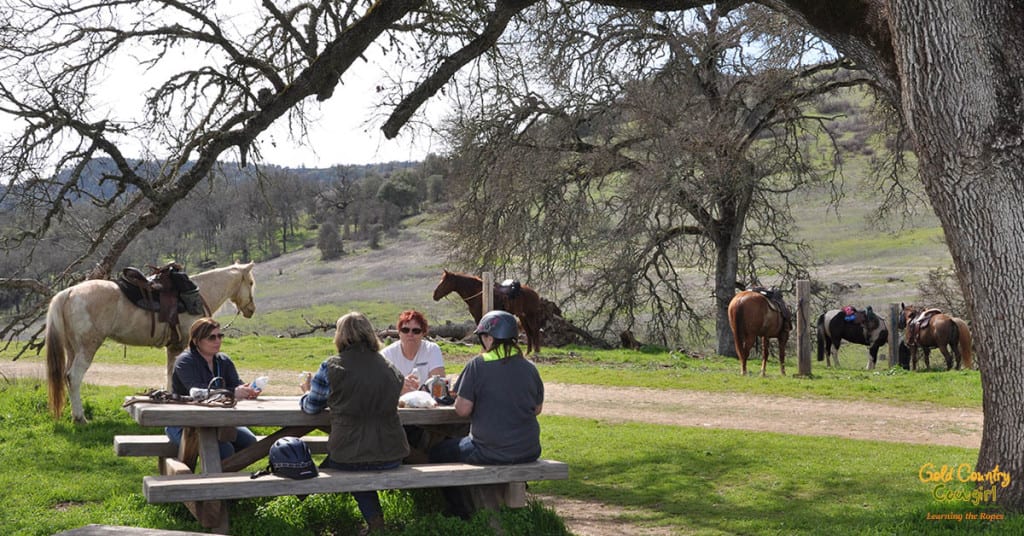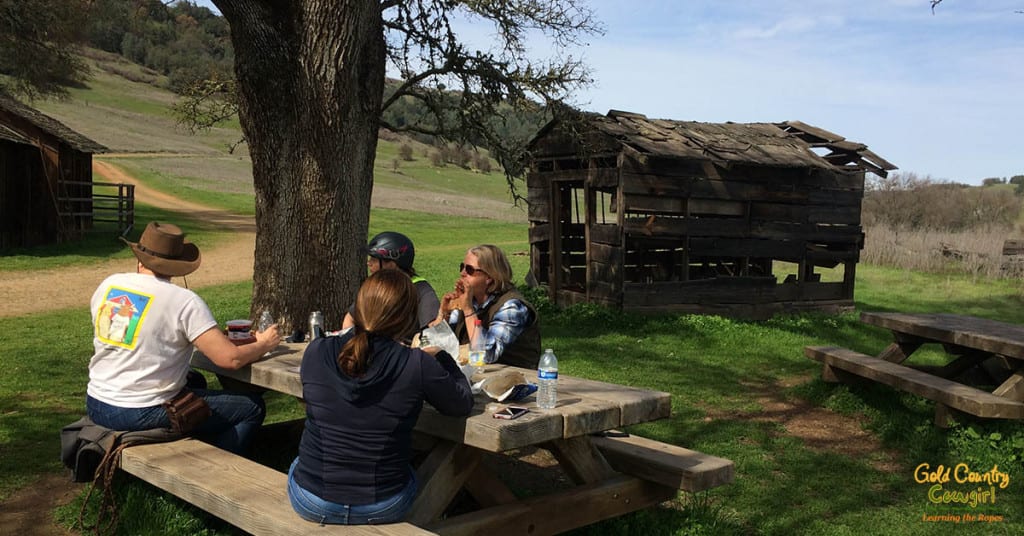 They say the best time to hike or do a Cronan Ranch trail ride is spring when it is cool and the wildflowers are in bloom. If you are hiking, summer gets pretty warm and may not even be worth the couple of miles from the trail head to the river. We were a little too early for the wildflowers but still enjoyed the spectacular green countryside.
The best time to hike or do a Cronan Ranch trail ride is in the spring when it is cool and the wildflowers are in bloom. #goldcountry #cronanranch
Click To Tweet
After a full three hours of trail riding, we were ready to load up and head home. We were tired and had great plans for a relaxing evening but it was not to be. It took us hours to get home — without the horses. Check back for the rest of the story!
You can learn more about Cronan Ranch here.
Pin It and Save for Later!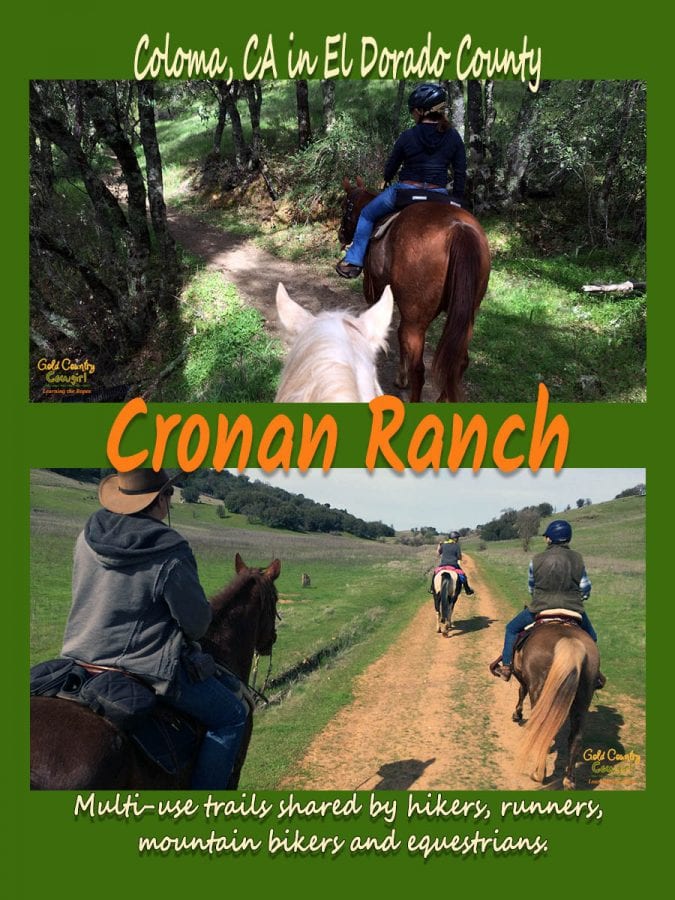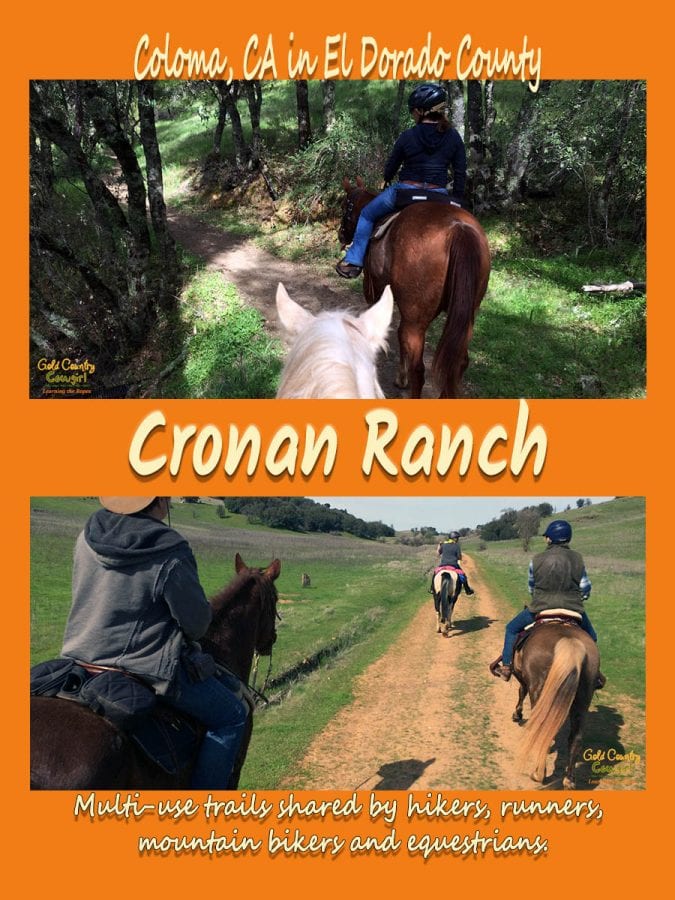 Until next time…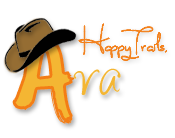 (Visited 710 times, 1 visits today)