Resaca de la Palma State Park is one of three state parks that are part of the World Birding Center. The park was acquired in 1977 by Texas Parks and Wildlife Department and it was opened to the public in December 2008.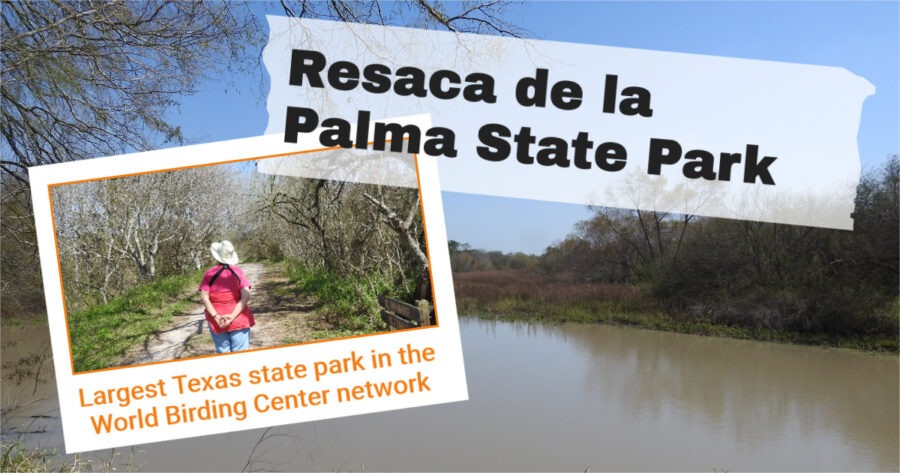 First, What is a Resaca?
A resaca is a phenomenon seen only in the southern part of Cameron County, Texas. Resacas are former channels of the Rio Grande that are now cut off from the river. They have no inlet or outlet. Without the flow from the Rio Grande, most resacas are dry and fill with water only after heavy rainfall.
For centuries, prior to land development and water control in Cameron County, seasonal flooding of the Rio Grande from snow melt and hurricanes would carve new river channels. When the flooding ended and the river retreated, newly formed lakes remained all over the Rio Grande Valley. Today, only five resacas remain in Cameron County.
In urban areas, resacas have been landscaped while those in rural areas are often left as marshlands. These marshlands serve as habitats for waterfowl, beaver, nutria, various species of amphibians and reptiles, including alligators, and various species of fish.
Further reading: Lower Rio Grande Valley Wetlands Management
Things to do at Resaca de la Palma State Park
Visitor Center
Enter the visitor center to pay your entrance fee, get a map and get any questions answered you may have. The gift shop has a good assortment of t-shirts and other memorabilia.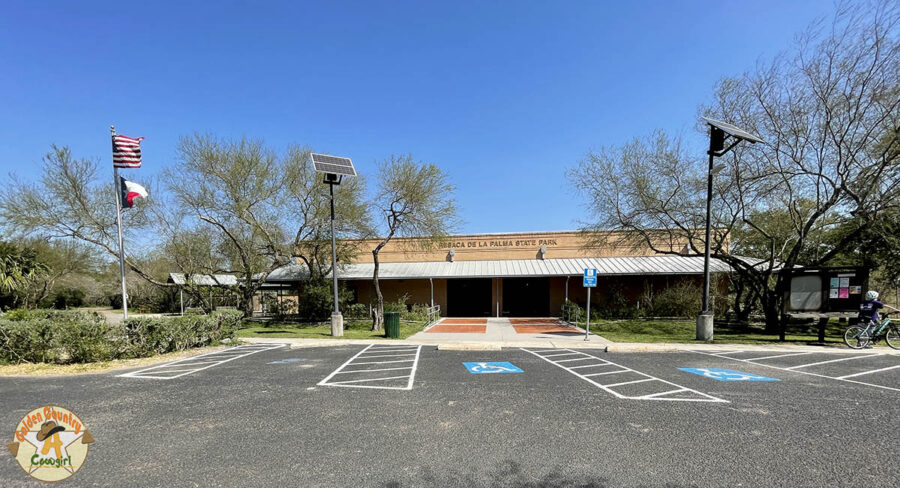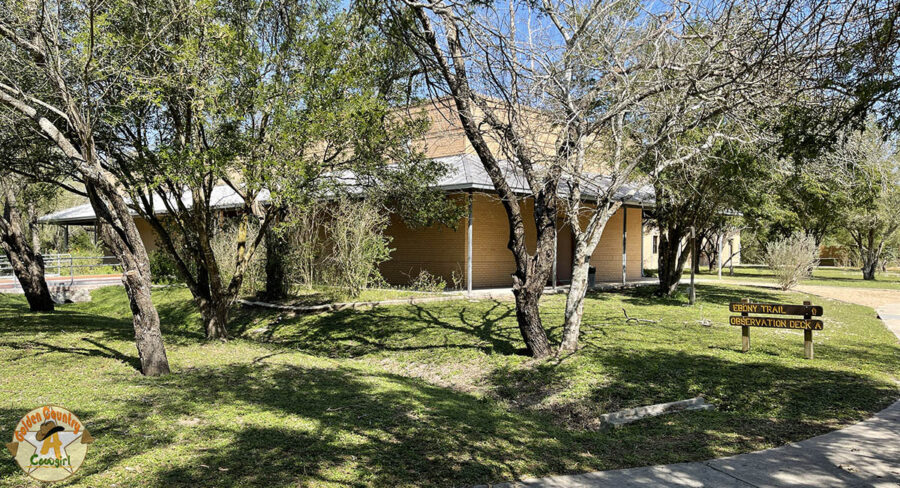 There are some very nice displays with information about the park and its wildlife visitors.
---
Disclaimer: This post contains affiliate links. If you make a purchase after clicking a link, I will receive a small commission or fee at no extra cost to you.
Some of the camera gear I use (updated versions)
---
Resaca Observation/Viewing Decks
There are four observations decks that overlook the four miles of resaca that meander through the park. There are also bird viewing areas with blinds like the one below.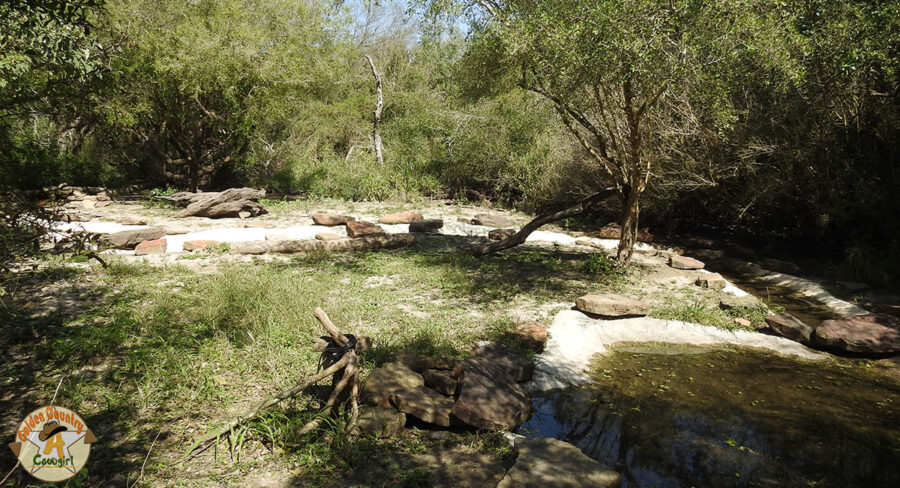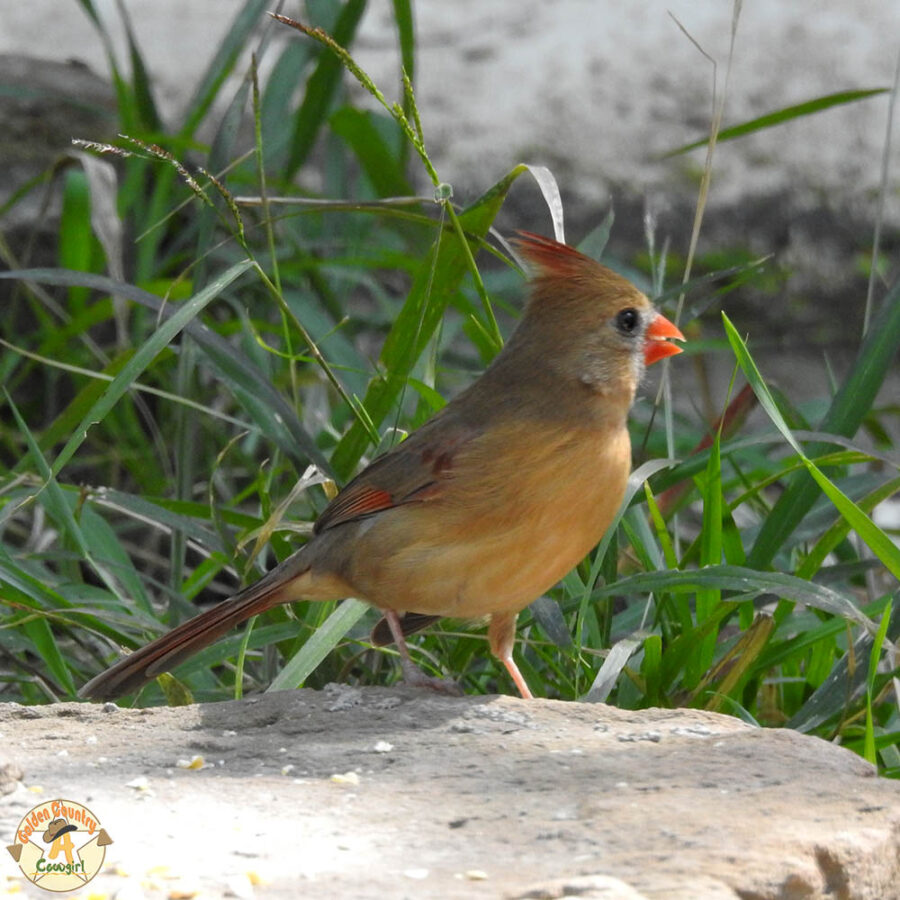 6+ Miles of Trail Systems for Hiking and Biking
There are over six miles of trails for hiking or just walking. All but a small portion of one trail is also open to bicycles.
1,200 Acres of Wildlife Viewing
Resaca de la Palma State Park is the largest of the nine World Birding Center sites. The park's 1,200 subtropical acres is the largest tract of native habitat in the World Birding Center network.
If you are quiet and patient, there is a myriad of wildlife you might see. In addition to the hundreds of bird species that visit, you can see butterflies, reptiles, amphibians, mammals and more. Perhaps you'll see an indigo snake slither by or catch a glimpse of a cute armadillo. Here is a great checklist of park wildlife with photos: TPWD Resaca De La Palma State Park Check List.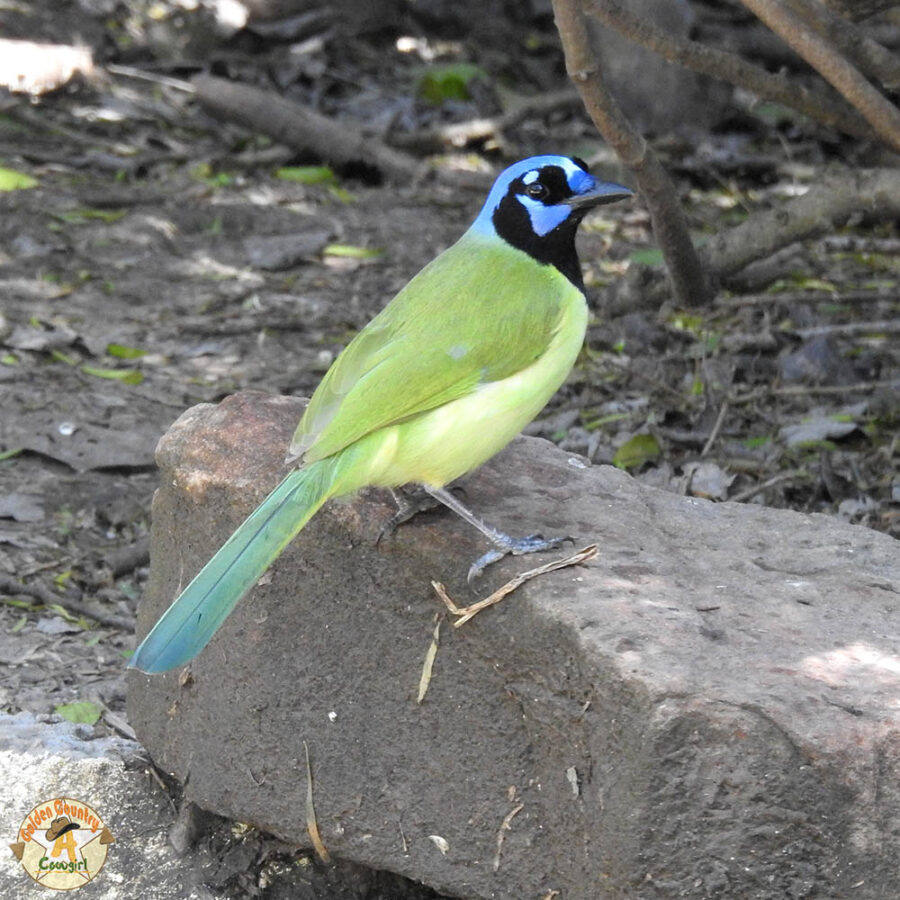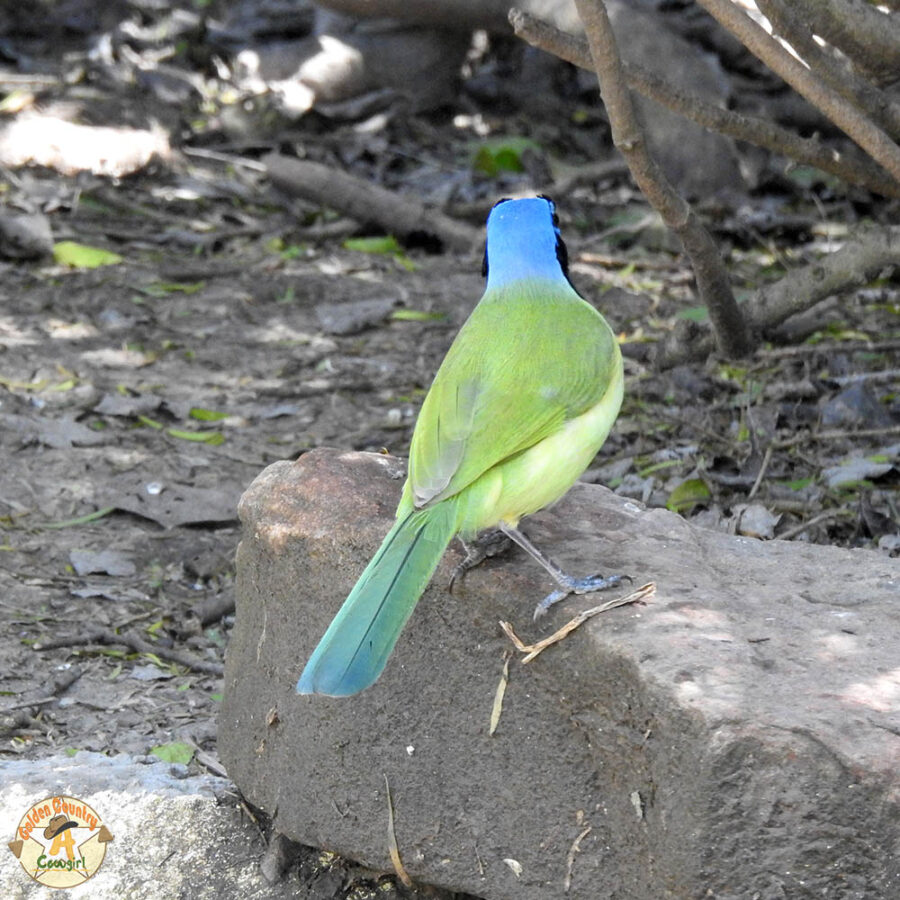 The green jay is a tropical bird that can only be seen in the US in the very southern part of Texas.
Tram Tour
My favorite way to start exploring a new park is with a tram tour. You learn a little about the trails as well as the history of the park. The docents will point out places of interest that you can go back to on your own. At Resaca de la Palma, the tram loop winds 3.2 miles through the park.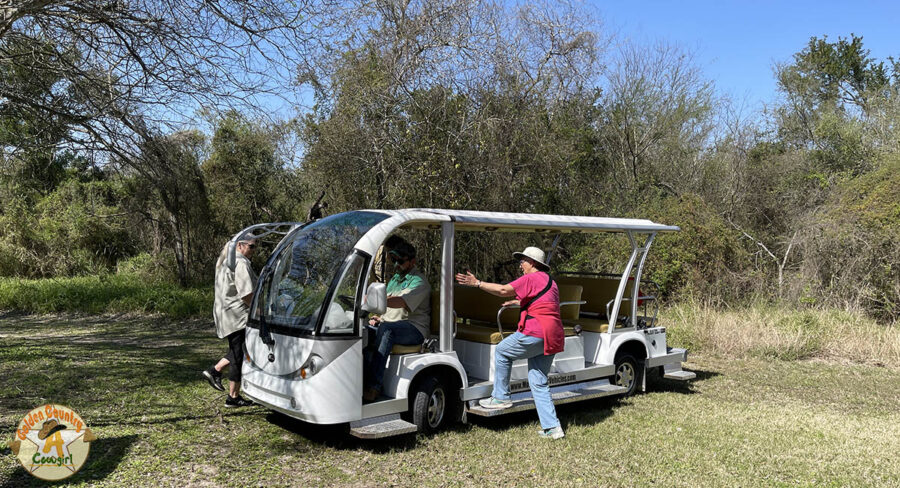 Butterfly Garden
Insects like butterflies are critical for plant reproduction. Besides being important pollinators, butterflies impact the whole environment. Their delicate nature can help scientists determine the impact of environmental issues.
Even the butterfly is suffering from loss of habitat so planting butterfly gardens provide much needed food and shelter. Conserving butterflies and other native insects helps perpetuate native plant species.
Read about the Monarch butterfly and why butterflies matter: Quinta Mazatlan Celebrates the Monarch Butterfly
Equipment Rentals
Bicycles: regular, children's tandems and trikes – $5.00- $12.00 / Day
Binoculars: $3.00 / Day
Ranger Programs
This infographic from the park gives you a sampling of the kinds of ranger programs they offer. Programs vary by season.
Meeting Space
Meeting Room: $150.00 / Day
The Details for Resaca de la Palma
Hours
Park: Open 7:00 a.m. – 10:00 p.m.
Office: Open 8:00 a.m. – 5:00 p.m.
Phone: 956-350-2920
Visitors Center: Open Wednesday through Sunday, 8 a.m. to 5 p.m.
Admission
Adults $4.00
Children 12 and under Free
Full Parklands Passport – Free
Partial Parklands Passport – $2.00
Texas State Park Pass holders – Free
When the Visitors' Center is closed, use the self-pay station at the main gate to pay your entry fee.
Follow their Facebook page to keep up to date on events and programs.
My Final Thoughts on Things to do at Resaca de la Palma State Park
Any time a place gives me the chance to get outdoors and into nature, it gets a big thumbs up from me. Resaca de la Palma State Park, like all Texas State Parks, is very clean and the staff is friendly. The tram left as scheduled and the tour was fun and informative. I am looking forward to going back when spring migration begins.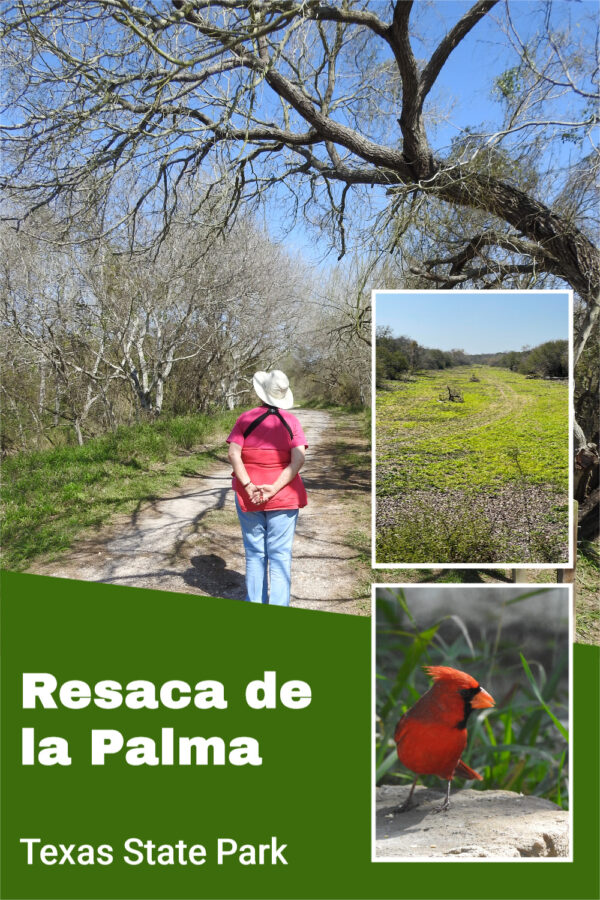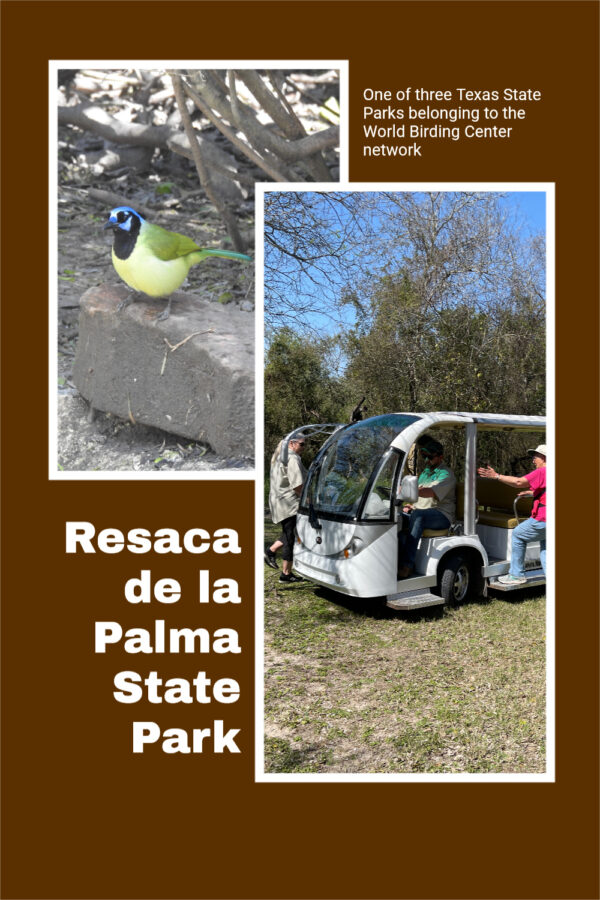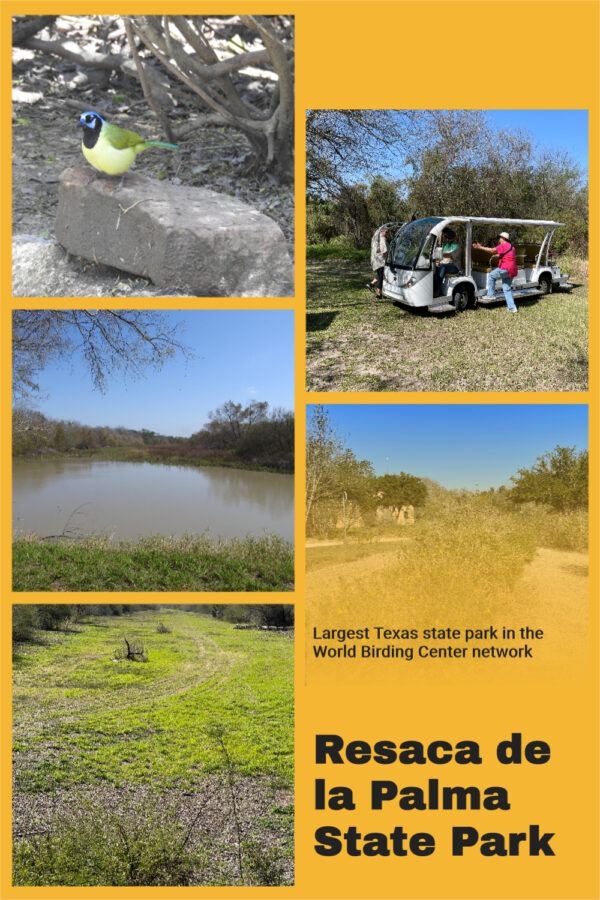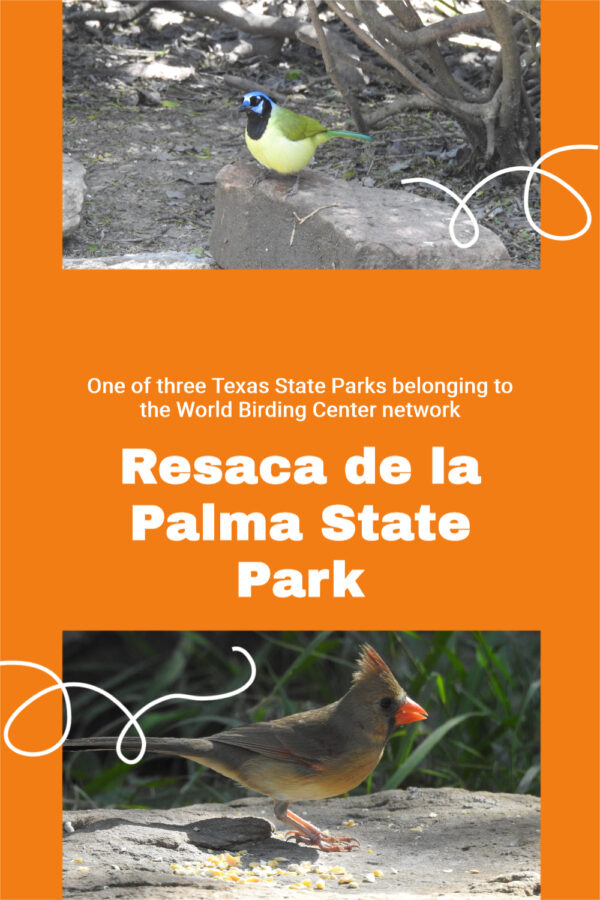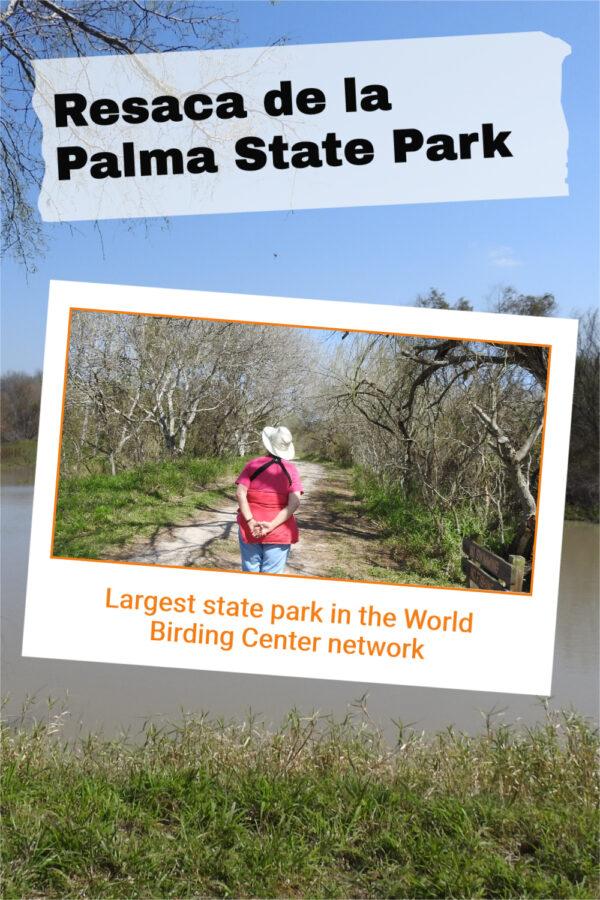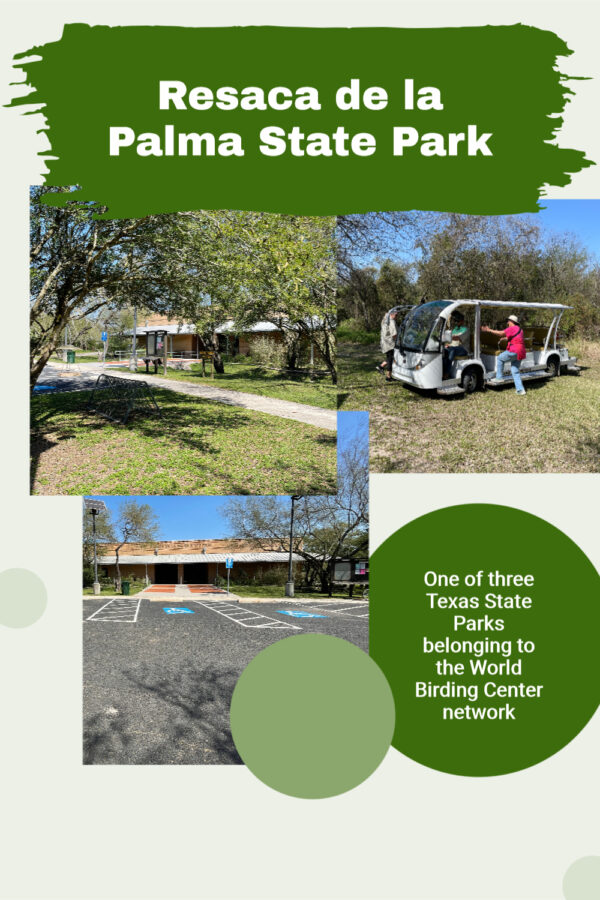 Until next time…
(Visited 589 times, 1 visits today)