Staying with participating wineries through Harvest Hosts is one of the ways I discover some wonderful, and sometimes lesser known, wineries. That's how I found Texas Legato Winery. It is a family owned and operated winery in Lampasas at the very northern edge of the Texas Hill Country AVA (American Viticultural Area). Sulynn and Bill Bledsoe are the owners of Texas Legato Winery and Vineyard.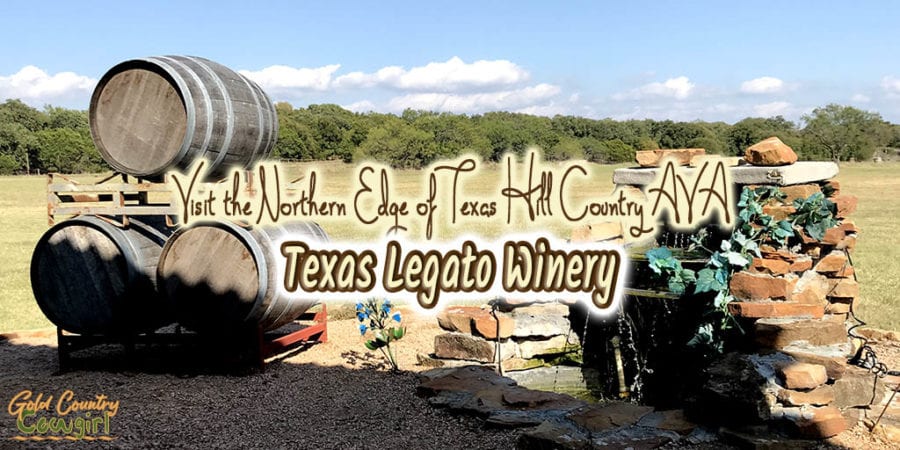 As a Harvest Hosts member, I called ahead to make sure they had room for me on the night I wanted to stay. Bill greeted me when I arrived and directed me to a spot near the parking lot because it had been raining and the ground was too wet to risk parking farther away by the vineyard. It was still a great spot with a beautiful view.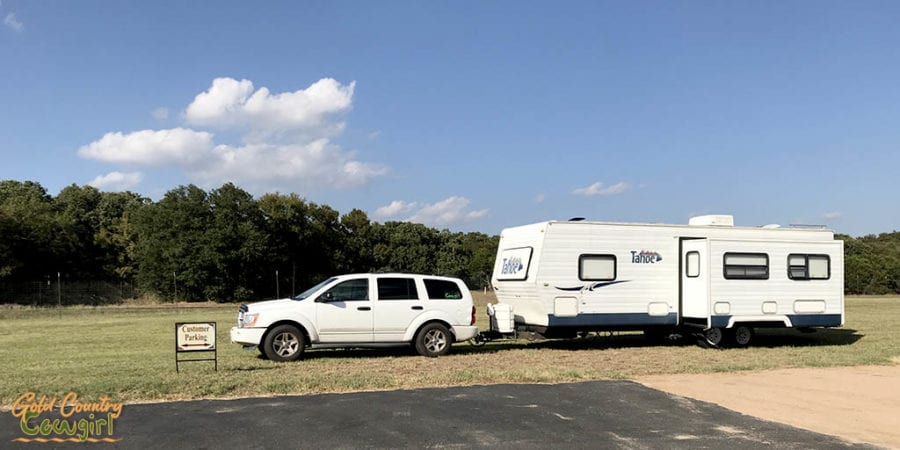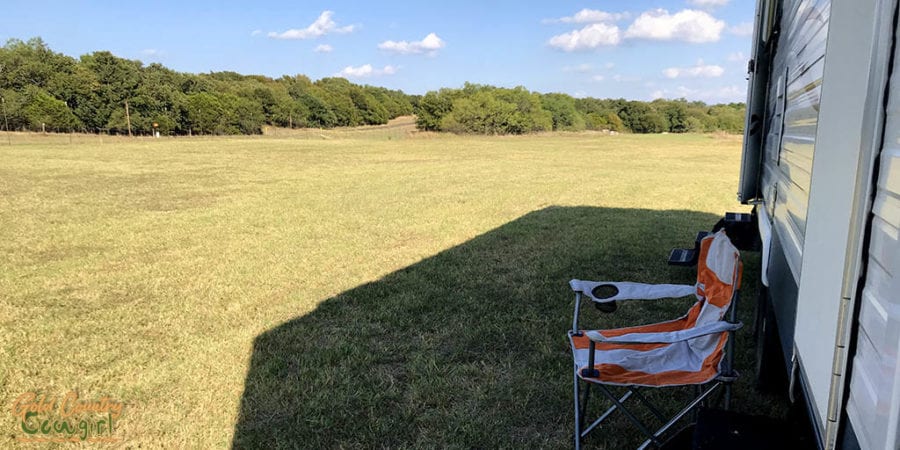 After I got set up and got the cats situated, I went in for a tasting of Texas Legato Winery wine. Bill was busy with another couple so Madison took care of me. She was friendly and knowledgeable about the winery and the wine.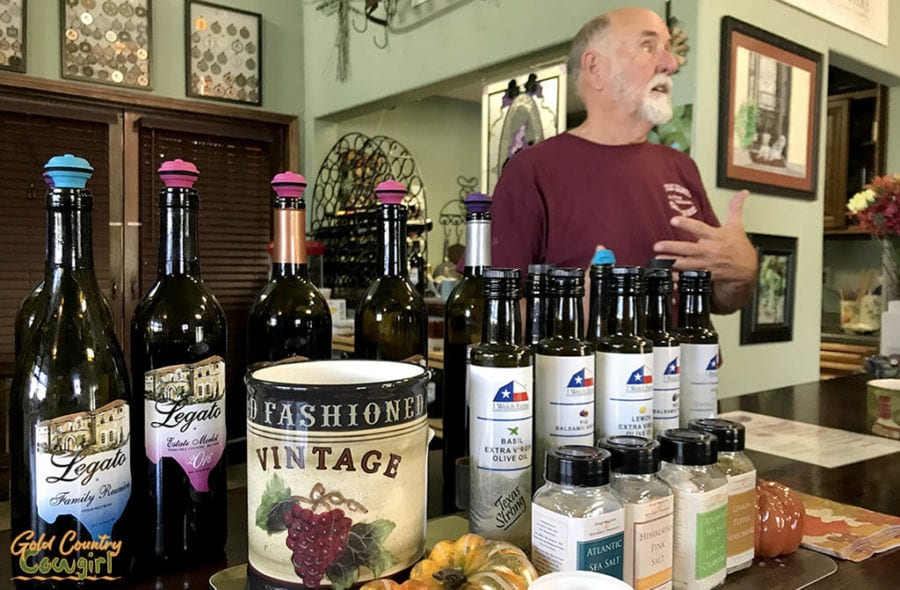 Bill took me on a tour when I completed my tasting.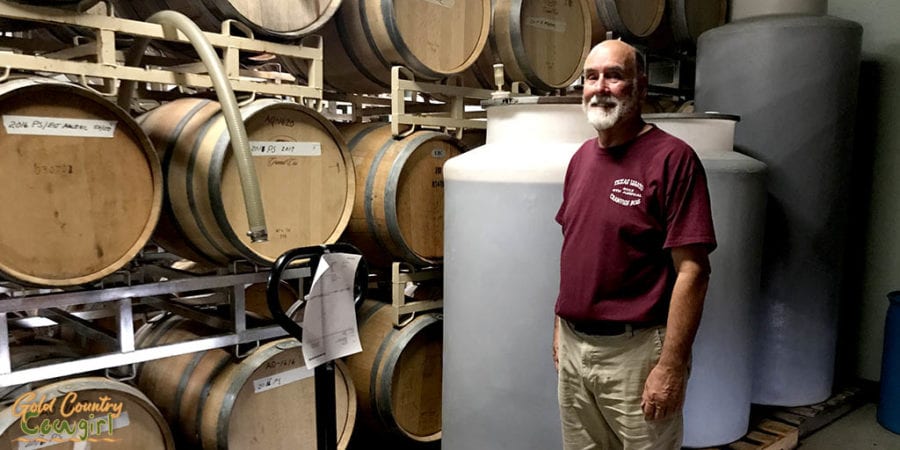 They have a gorgeous covered patio that even has a full outdoor kitchen. The patio is a perfect place to enjoy a glass of wine and the peaceful scenery.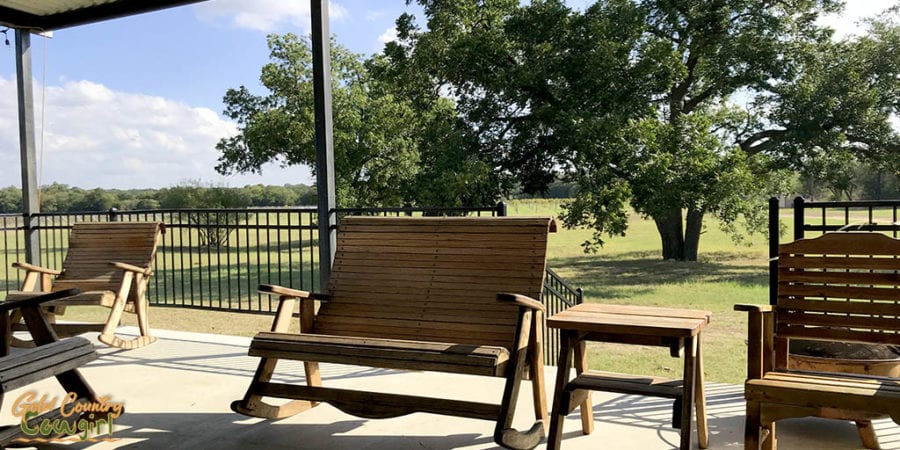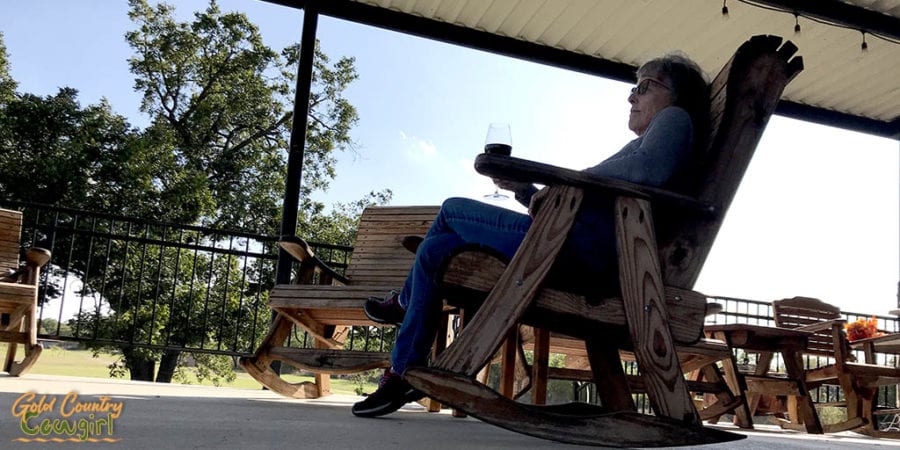 Bill invited me to come back to the patio in the evening to watch the football game on the big screen TV. Since my only power when I bookdock is my 12 volt system, which means no TV, I gladly accepted. The winery is very pet-friendly, there are two winery dogs, so I even brought Christy with me for the game. Bill "bought" me a glass of wine and made popcorn and nachos. Talk about feeling like family!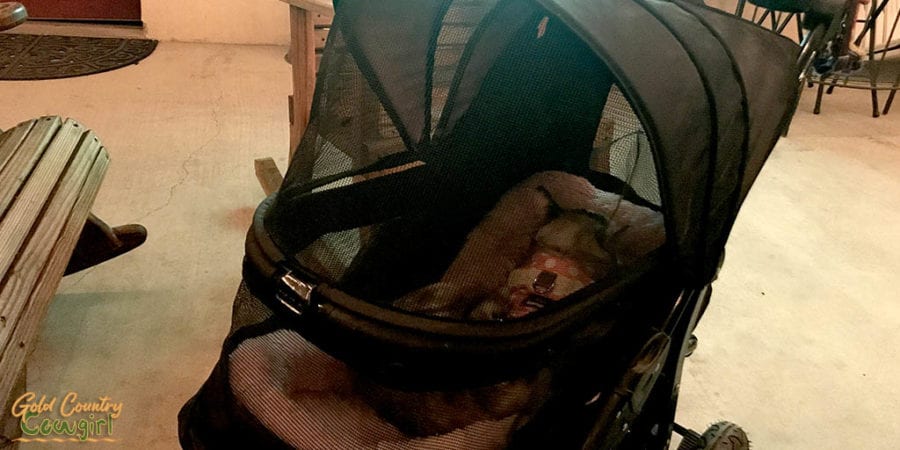 Texas Legato Winery
The Texas Legato vineyard started on two acres in 2002. The original planting consisted of Malbec, Merlot, Petite Verdot and Petite Syrah. Since 2002, the vineyard has grown to over 10 acres and will cover 12 acres when fully developed.
The winery opened in 2007 and has been serving award-winning wine ever since. Bill and Sulynn handle all aspects of the winery, from growing the grapes to sales.
The tasting room is open Thursday through Monday from noon to 6pm, closing one hour earlier on Sunday. They are open Tuesday and Wednesday by appointment. The tasting fee is $10 for any five wines and they have a selection of both red and white, from dry to sweet. Purchase a bottle of wine and the tasting fee will be waived. You can buy wine by the glass as well as meat and cheese trays to enjoy on the patio.
Texas Legato Wine
Texas Legato wines are made from 100% Texas grown grapes, most from their 10 acres of estate vines. One of the things that makes them special is the soil. The local sandy loam dolomitec soil increases the minerality of the wines. In addition to their red and white wines, they make a couple of blueberry wines. The wines have won awards from San Antonio to San Francisco wine competitions.
I tried just dry reds in my tasting and enjoyed all of them. I especially liked the Tempranillo but had just bought some elsewhere so wanted something different. The winners for me were the 2015 Malbec Reserve, one of the winery's award-winning wines, and the 2016 Estate Petite Sirah. These are a great addition to my growing collection of Texas wines.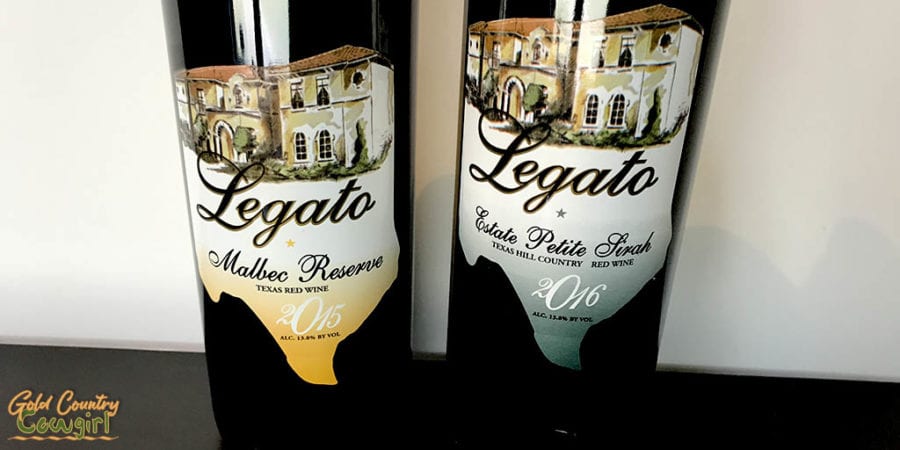 How to find Texas Legato Winery
Do you travel by RV? Are you a member of Harvest Hosts? If not, be sure to check them out and use my affiliate link to save 15% off your membership fee.
Until next time…
(Visited 467 times, 1 visits today)