When I lived in Southern California, I lived near the beach and loved that I could be in the mountains within a couple of hours. Now, I live in the mountains of Northern California and the beach is only a little farther than a couple of hours away. I live at a great elevation where I get a little snow but not enough that I've ever had to dig out, at least not so far. I love that I can go from wildflowers to snowshoeing in 30 minutes or less. If I want to see a lot of snow, I just have to drive up the hill another 30-40 minutes and it's a winter playground. That's just what my hiking group did earlier this week. I went along and tried snowshoeing for the first time.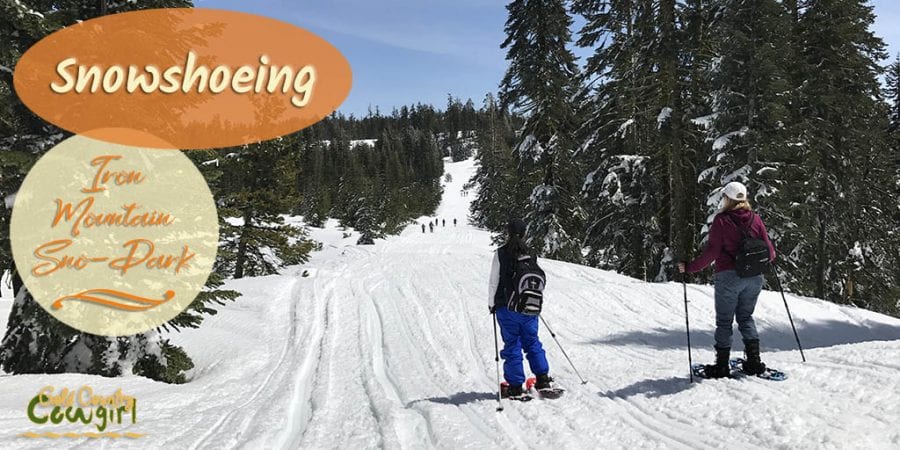 Snowshoeing at Iron Mountain Sno-Park
We went to Iron Mountain Sno-Park near Mormon-Emigrant Trail Road on Highway 88. Be sure to get your parking permit before you go, either from one of the local vendors or online. We stopped at the ranger station in Pioneer. Passes for the day are $5. There are no facilities here other than a restroom.
Many, many years ago, I went to Mammoth in Southern California and tried skiing. My former husband and I took a day ski lesson there. I was very tired near the end of the lesson and didn't want to do the last run. My instructor insisted I could do it. About half way down, I got off course and the tip of my ski stuck in a snow bank. I fell and twisted my knee which was the size of a basketball (well, almost) the next morning. This was not the best experience so I was a little apprehensive about snowshoeing, but I found it much easier and very enjoyable.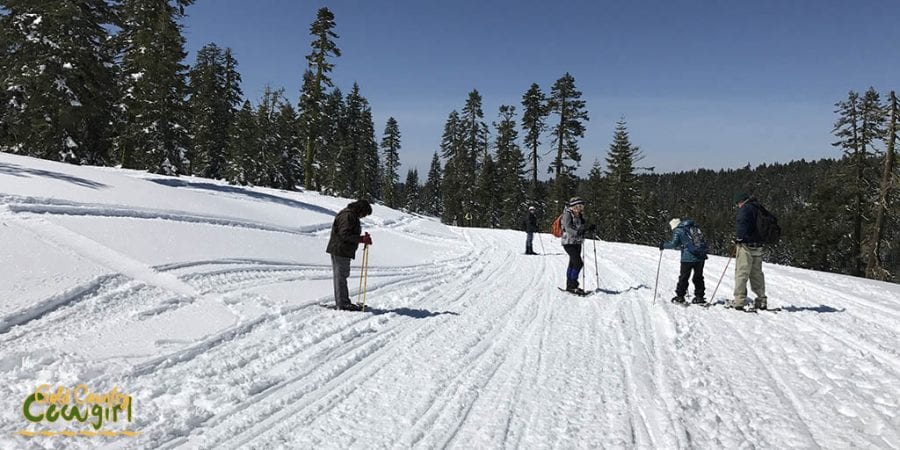 I didn't have any equipment so I borrowed snowshoes from another member of the group and bought poles. The poles will come in handy on other hikes but I didn't want to buy snowshoes until I decided if I liked it.
We couldn't have asked for a more perfect day for snowshoeing. The views were amazing. It had rained/snowed the day before so the air was clear and the sun was shining. The temperature was cool enough that we didn't get overheated, but we did have to remove a couple of layers as the hike went on. This was a "snowshoeing for beginners" hike so it was a relatively easy one with a gradual increase in elevation.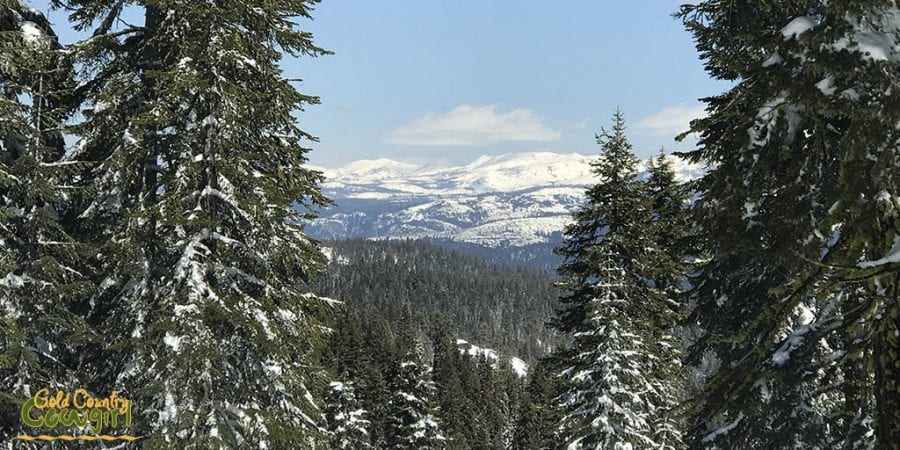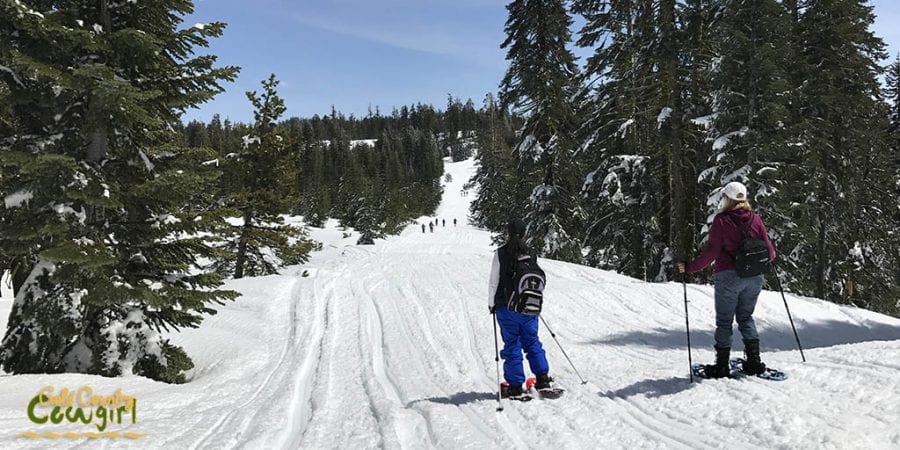 In spite of the fact that we got an email telling us what to bring, I was pretty unprepared. I brought everything on the list but no backpack to carry it in!! Oh my gosh. What was I thinking? Obviously, I wasn't. My friend, Kathy had her large backpack (I have one like that too) but didn't have a small day-pack either. We put all our stuff in her pack. She carried it most of the way but I relieved her a few times.
When we stopped for lunch, Peter pulled out a waterproof blanket that Denise and I sat on. I think we crowded Peter out but he never complained. The blanket was great and I definitely want to get one.
During the hike, I checked out everyone's backpacks to decide what I want to get for future hikes. I really need something smaller than the backpack I currently have for day hikes. My new pack will need to have a way to carry my poles and to hang other things. An outside pocket for my water bottle (or do I want one with a bladder?) and another for keys and small objects is also a must. There are so many options it is almost mind boggling. Whatever I end up getting, here's what I want to be sure to carry in it.
Be Prepared: What to take in your backpack/daypack for snowshoeing*
There are lots more things you might want to consider and include depending on the length of time you plan to be out. These are just a few things to make your daytime snowshoe trek safer and more comfortable
* This list contains affiliate links.
Pin It and Save for Later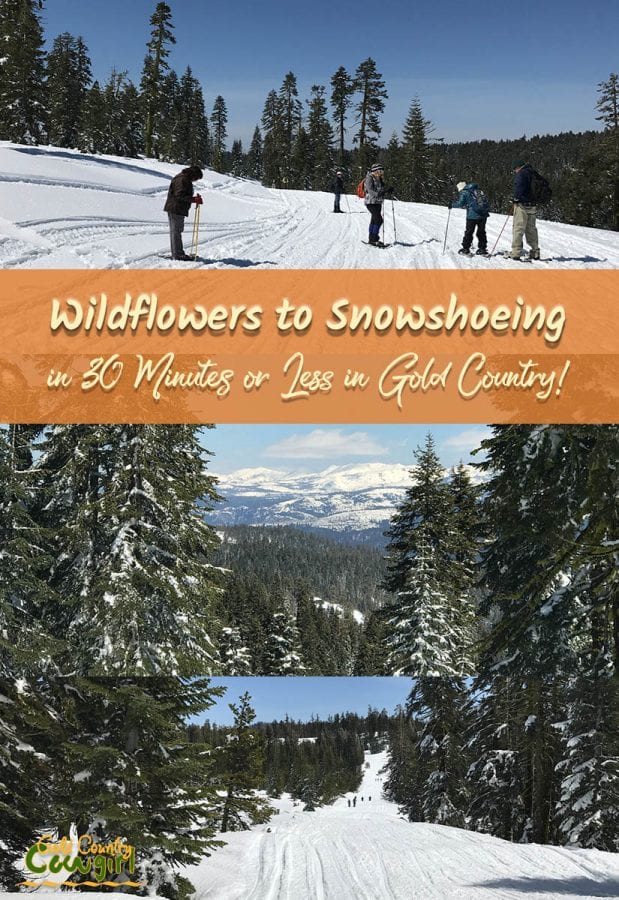 Have you been snowshoeing? How about skiing? If you've done both, do you have a preference?
If you enjoyed this post, subscribe to the blog (in the sidebar) so you receive notifications of new posts. And if you want access to scenic stock photos and exclusive content sent to your inbox in my newsletters, sign up to my mailing list below or in the sidebar. These are two separate subscriptions, but don't worry, I won't clutter your inbox.
Until next time…

(Visited 320 times, 1 visits today)