Wine Bloggers Conference Food – Recap Part 2
In my last post I promised to tell you about the Wine Bloggers Conference food. I had two meals while I was at the conference that were absolutely outstanding and wanted to share them with you.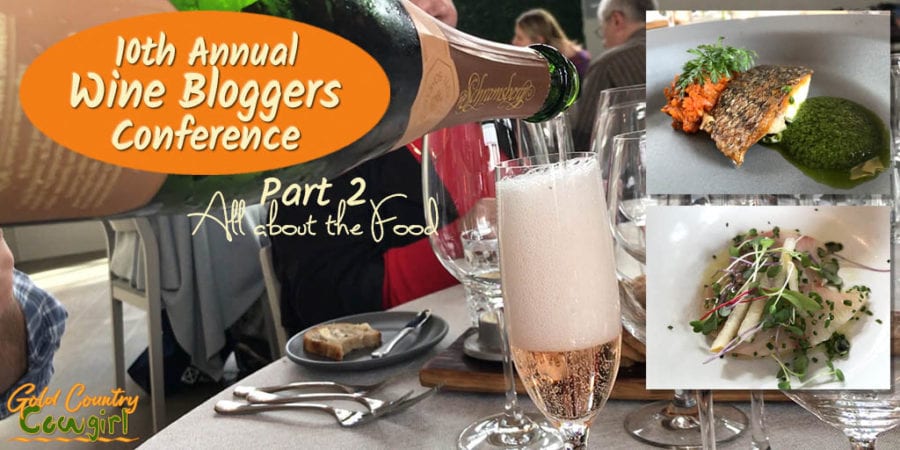 Jordan Winery Dinner Excursion
When I registered for the conference, we had several choices for dinner on Friday night. I didn't really know anything about the wineries putting on the dinners but after a review of their websites, I chose Jordan Winery.
From the moment I stepped on the bus, I knew the hospitality would be amazing. Our hostess for the evening, Lisa Mattson, Director of Marketing and Communications for Jordan, started the trip explaining how welcoming guests with a glass of champagne is a Jordan Winery tradition, as she opened bottles and passed them around the bus.
Lisa told us that Jordan is a small, family winery, so I had to chuckle a little when I walked into this enormous, exceedingly gorgeous, tank room.
Jordan Wines and Tsar Nicoulai Caviar Tasting
A wine and caviar tasting was set up for us in the equally enormous barrel room.
Unexpected Wine and Caviar Pairings that Work
The caviar on the far right is Jordan Chef's Reserve Caviar by Tsar Nicoulai. The California white sturgeon roe is cured with a special salt blend created and applied by Jordan's Executive Chef, Todd Knoll. It was a privilege to sample this signature caviar that is available for purchase only at the winery.
The Jordan Winery Dinner
Napa Valley Vintners Excursion
Our Napa Valley Vintners Excursion on Sunday began with a wine tasting at the impressive Castello di Amorosa in Calistoga. This may be the subject of another blog post, but this post is all about the Wine Bloggers Conference food!
Lunch at Las Alcobas
After tasting 10 wines at Castello di Amorosa, we were whisked off to Las Alcobas, a Luxury Collection Hotel, in St. Helena where another sumptuous feast was waiting for us.
I love my bubbly and Schramsberg is one of my favorites!
Without smell and taste, the photos in this post can only give you the slightest hint about how amazing the Wine Bloggers Conference food was. The delicious food, fabulous wine and attention to detail made for two incredibly memorable meals.
Pin It and Save for Later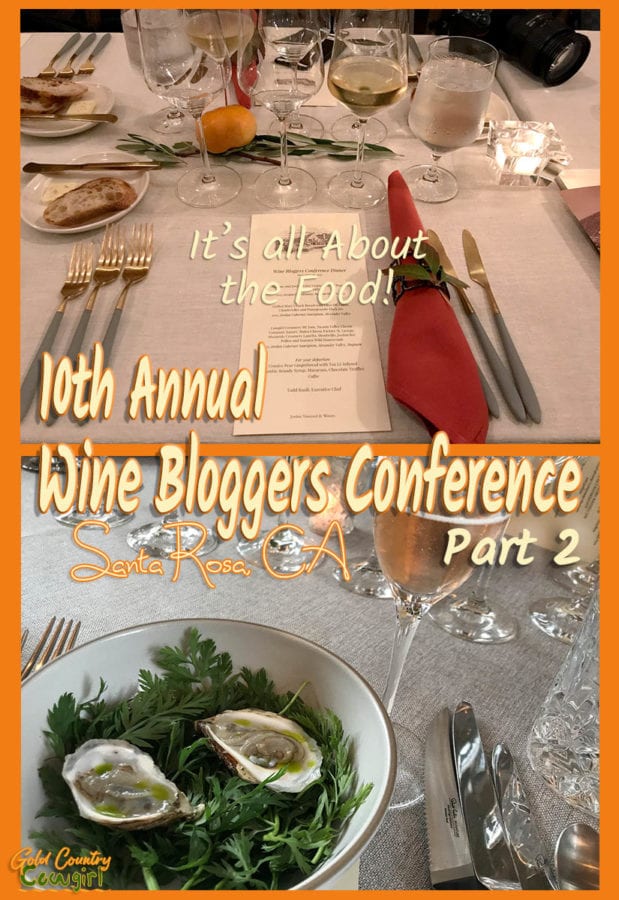 Until next time…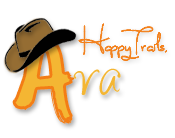 (Visited 338 times, 1 visits today)