When I attended the Wine Bloggers Conference in Santa Rosa in November, I signed up for an education session entitled Zinfandel Old and New which was put on by Zinfandel Advocates and Producers (ZAP). That's where I learned about ZinEX, their three-day Zinfandel Experience extravaganza devoted entirely to Zinfandel.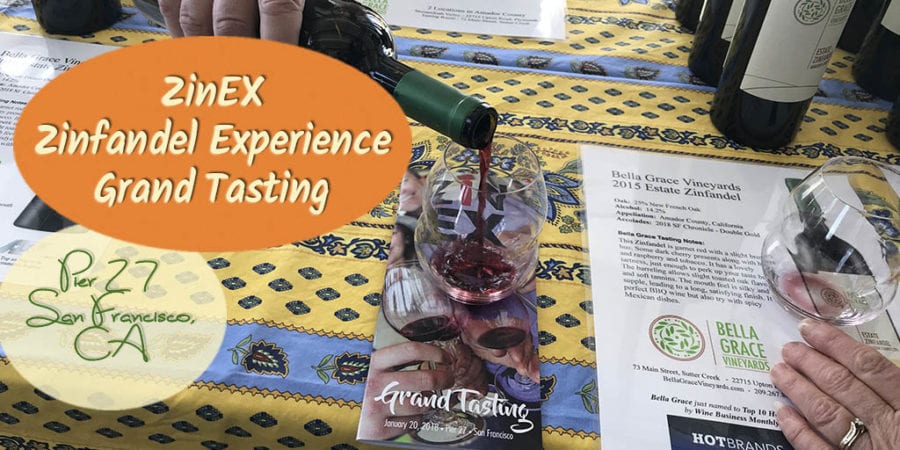 I have definitely become a Zin girl since moving to Amador County because of the history as well as the wine. I really wanted to attend the event but tickets were a little pricey for this gal on a budget and it was in San Francisco. That's a three hour drive and I had no desire to drive there and try to navigate the city on my own. I doubted that I could get anyone to go with me so I figured this was a no go for me. Imagine my delight and surprise when I received an invitation for two to the Grand Tasting (one of five events comprising the annual Zinfandel Experience) on Saturday! I invited my friend, Denise, who eagerly accepted. Now, the only issue was getting there.
I had been wanting to try out taking Amtrak from Sacramento to San Francisco and this looked like the perfect time. The whole train trip adventure was so much fun and you can read about that in my last post.
The Zinfandel Experience
The event was held at Pier 27 on the Embarcadero. It was a short, beautiful walk from our BART station.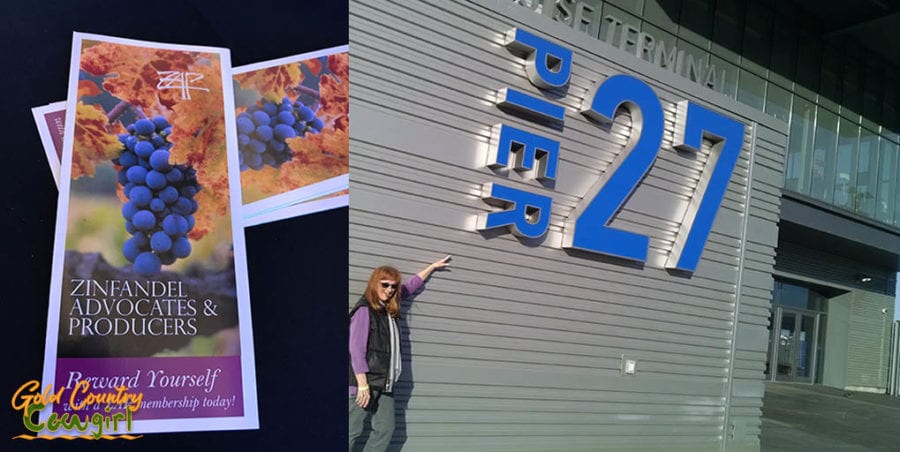 When we left Sacramento (along with my car and the last opportunity to take a different coat) it was quite cold. We had each brought a couple of different coats and couldn't decide which to bring. We decided we'd rather be hot than cold so brought our heavy coats. As we were walking to the event, carrying our coats, I was thinking how nice it would be if they had a coat check so we didn't have to carry our coats around during the event. The fact that they did set the whole tone for this upscale event for me.
I knew before going that there would be over 500 Zinfandel and Zinfandel blends being poured by more than 120 wineries, but that didn't really prepare me for the sight as we came up the stairs. I've been to lots of wine tasting events but this one was definitely impressive.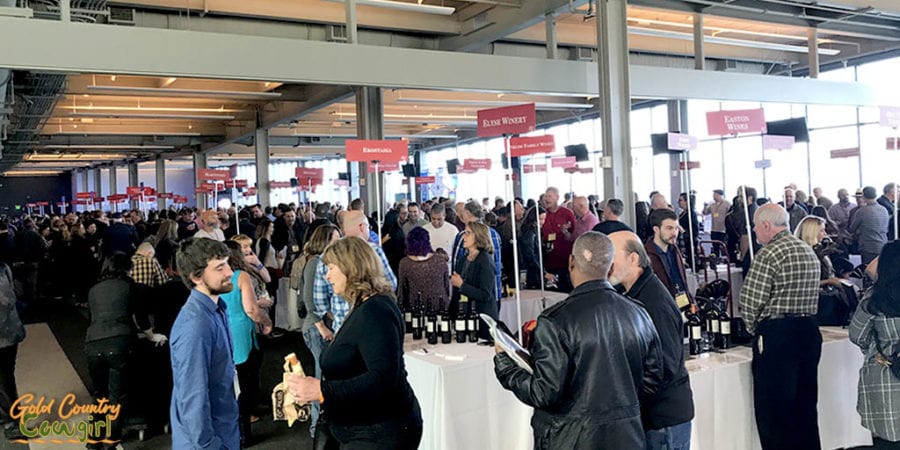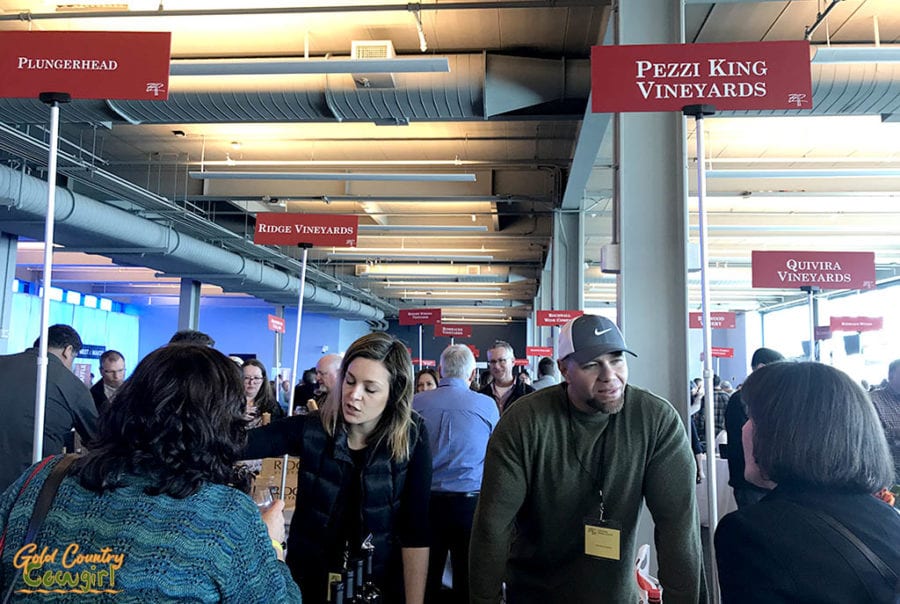 Barrel samples and private reserves were served from 11-1 and current releases were poured after 1 PM. I was pleased to see some wineries I am familiar with from Amador and El Dorado Counties.
There were Zinfandels from all over the state and one from Italy. It was so hard to pick and choose what to taste!
The Zinfandel Experience – More than Wine Tasting
In addition to the wine, there were 15 chefs serving up culinary creations from 11-2. I only sampled about eight of them but they were all outstanding. I only got photos of a few because I was so busy "being in the moment." Denise and I both agreed that the lamb merguez bites from Chef Keith Hammerich and the students of City College of San Francisco were especially tasty.
I enjoyed chatting with Chef Francesco Torre about nettles and the other things they harvest directly from their property.
If you needed some fresh air and a break from wine tasting, the views from the patio were stunning.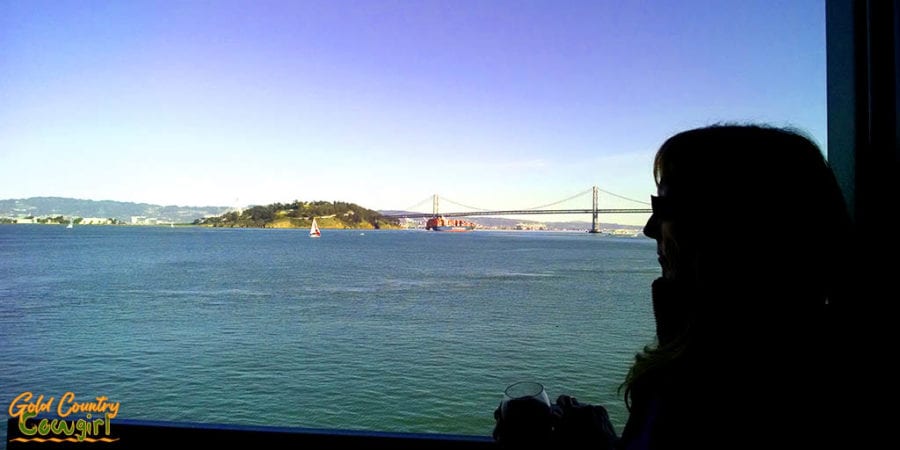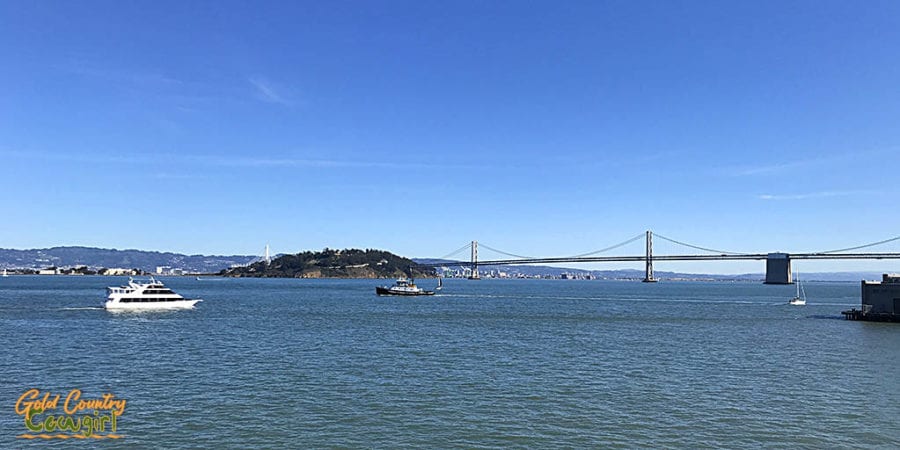 Denise and I signed up for one of the Meet the Maker Roundtables where we had a personalized tasting with Hugh Chappelle. He is the winemaker and winegrower at Quivira Vineyards in Healdsburg, CA.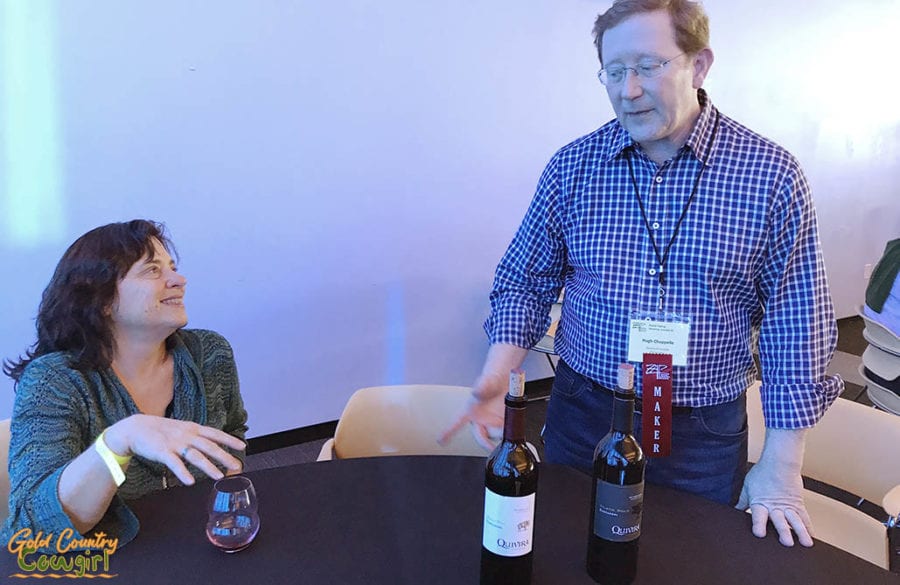 There were other things going on to make this a truly fun and educational event. You could tell your Zinfandel story and record it for posterity at the Zinfandel video booth. There were hourly giveaways for outstanding posts on social media. You could win a year of wine in the big Instant Cellar Raffle. We couldn't resist having our photo taken in front of the ZAP backdrop.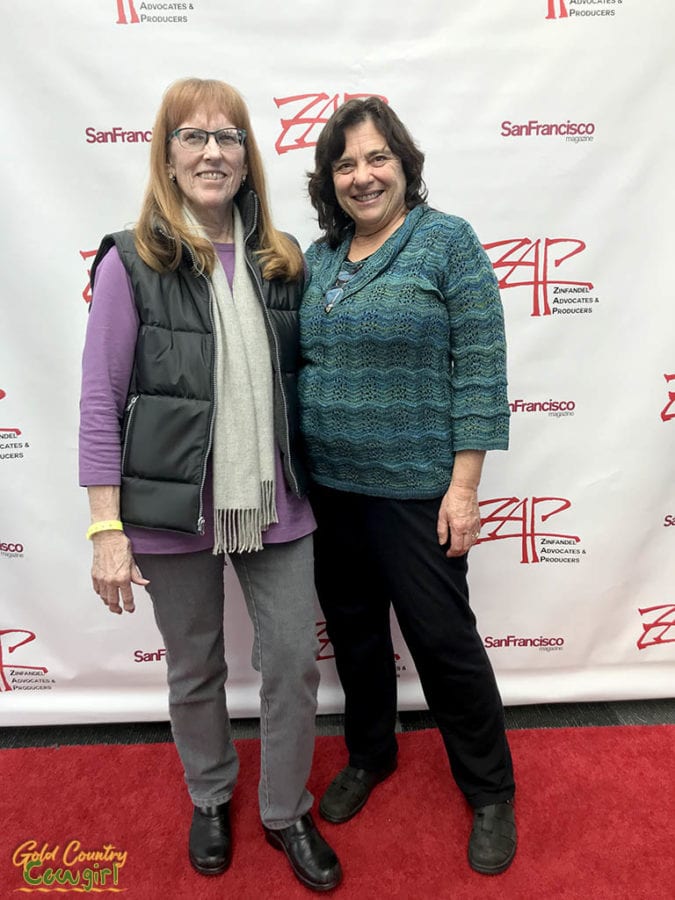 Pin It and Save for Later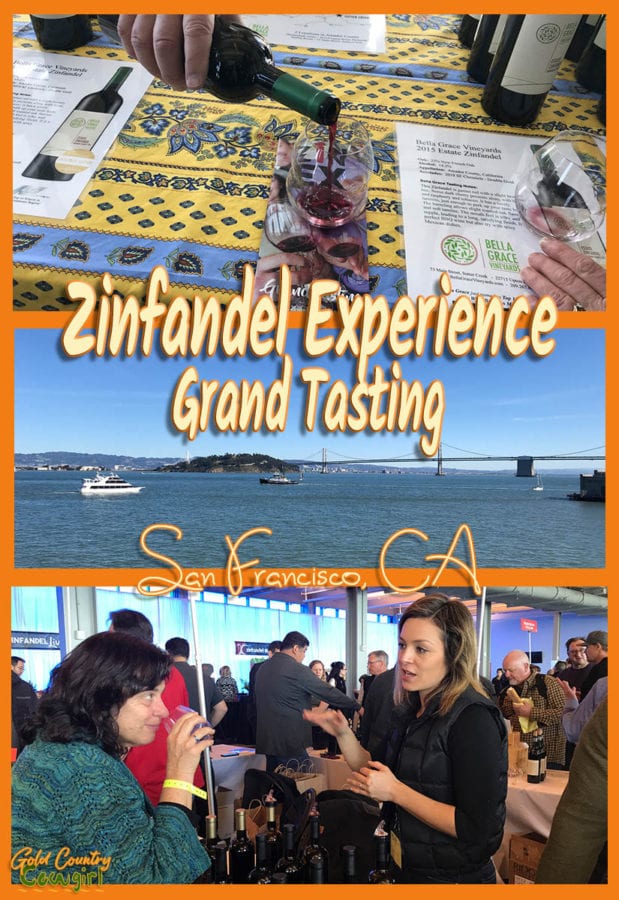 This was a great event and definitely worth the effort to get there.
Until next time…

(Visited 370 times, 1 visits today)