As I sit here on my birthday, looking at my new to me travel trailer sitting in my driveway, I wonder if I have lost my mind. What was I thinking? Am I too old to do this? Am I too old to start traveling the country in an RV?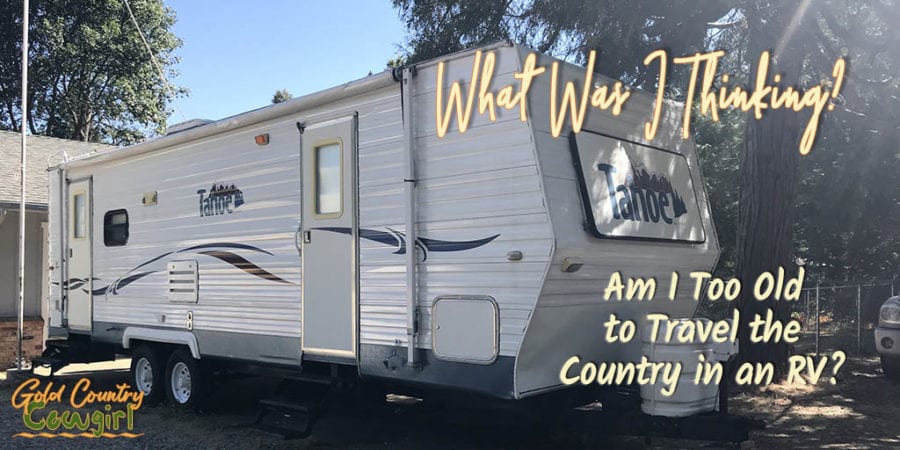 I am a firm believer in the adage that you are only as old as you feel. Although my body is slowing down a little, it is still in pretty good shape. I really have a hard time with the number assigned to my years because I definitely don't feel old! My mind still wants to do all those things I dreamed about in my younger days that never came to be, including traveling the country in an RV.
So, here I sit, on my birthday, thinking about all the great adventures about to begin!
Thinking About Traveling the Country in an RV
Before the adventures can begin, there is so much to do and learn. Years ago, I had a 5th wheel and lived in it for about six months. However, it was parked at a beautiful park at the beach and I never moved it. I have to learn how everything in my new trailer works and re-learn how to hook everything up. All my research has pointed out to me how little I know about so many things. Thank goodness for the internet and YouTube!
I've also been thinking a lot about what my "travel style" is. It seems most of the folks, at least those on YouTube, who do this full time, are very much into hiking and the outdoors, doing things that are free or don't cost much. Now, don't get me wrong. I love the outdoors (and doing free things). That's one of the reasons I want to do this — to see the beauty in this country. But I don't want to just see National Parks and go hiking. I do plan to do some boondocking to help keep costs down, but I want to see the sites at the places I visit. I want to go to wineries, attractions, farms and whatever else is special to a location. After all, that is what this Gold Country Cowgirl writes about.
I have no specific itinerary at this point, or even a departure date. When I am actually ready to leave will determine which direction I head – east into Nevada or south through California. I'm a bit of a planner so this is a little frustrating in some ways but also so freeing. I can't wait to go where I want when I want!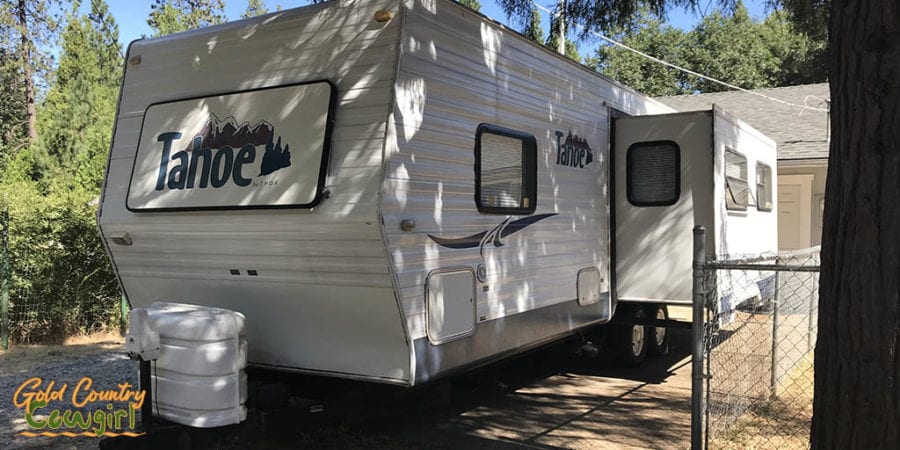 It won't all be roses and I know there will be challenges – hopefully nothing too serious – and I will share the bad as well as the good with you. I hope you'll follow my journey and be inspired to live your dreams.
Pin It and Save for Later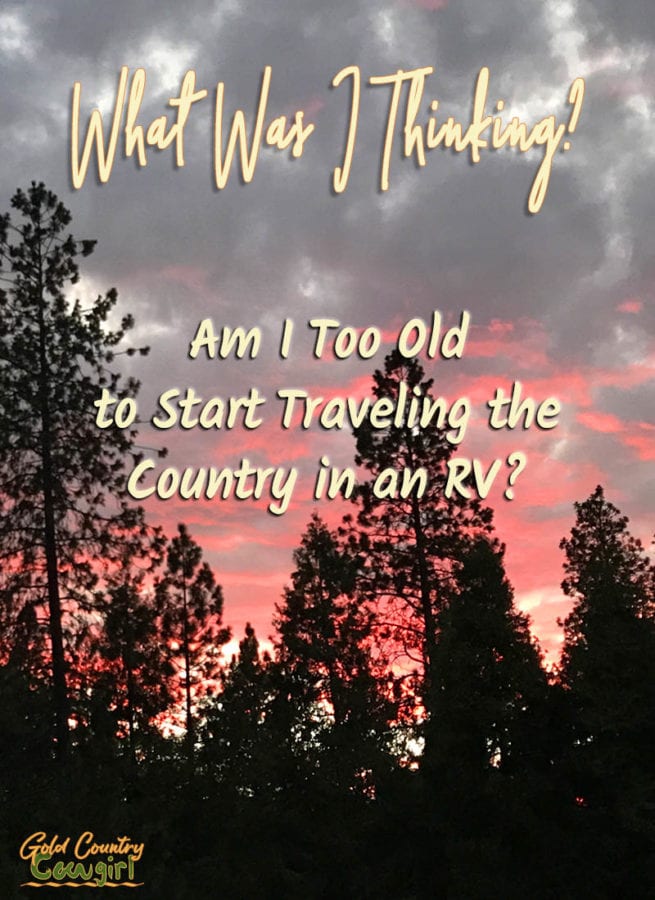 Until next time…
(Visited 427 times, 1 visits today)