Last Friday I had one of the most fun evenings I can remember having since I moved to Amador County almost two years ago. A group of friends and I went to the concert in the park at Volcano Amphitheater, one of the concerts in the T.G.I.F. Summer Concert Series, and we had a blast. I went to one of these concerts last year and I wondered what made this one so different that it was so much more fun.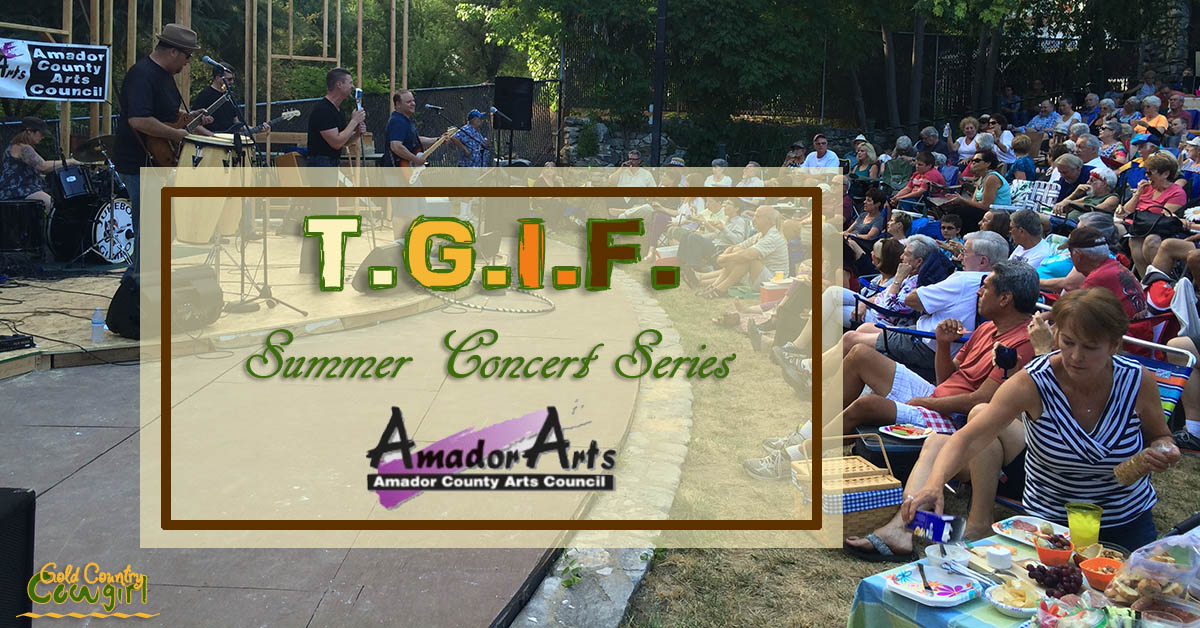 It was in a beautiful outdoor setting among the trees, just like last year.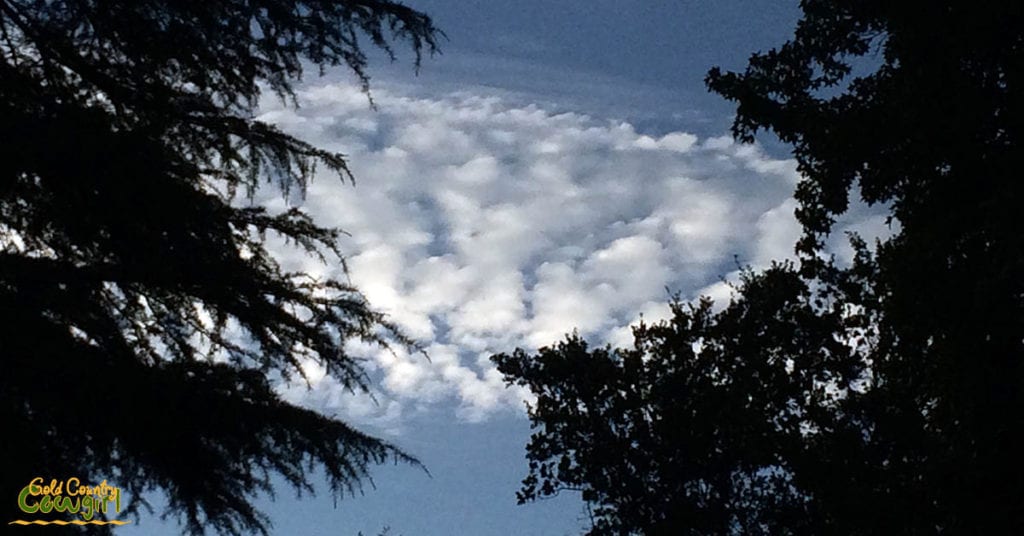 The band was awesome and entertaining.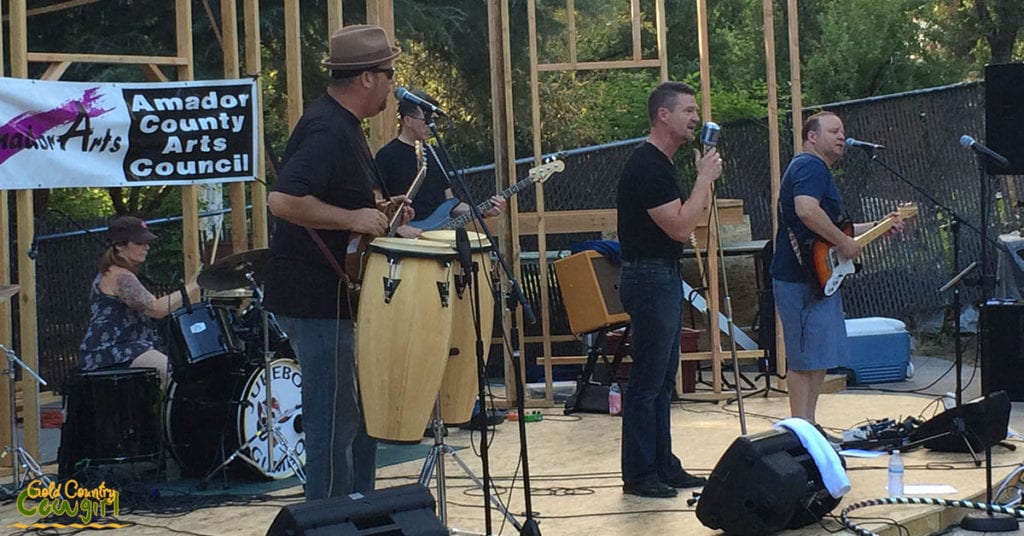 Everyone brought food to share and a bottle of wine or other favorite beverage, same as last year.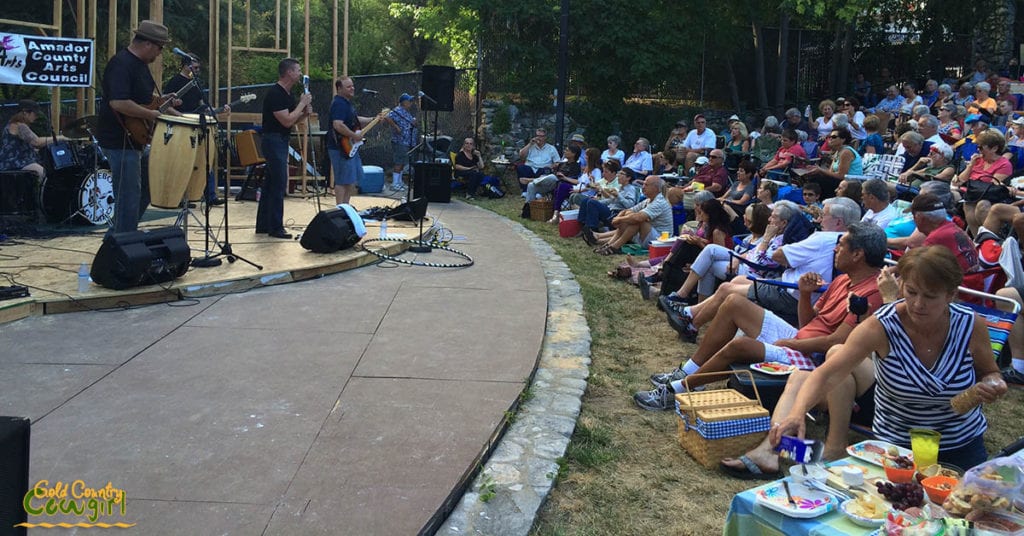 A lot of people turned out for the event. The amphitheater was full and there was an overflow crowd in the park next door.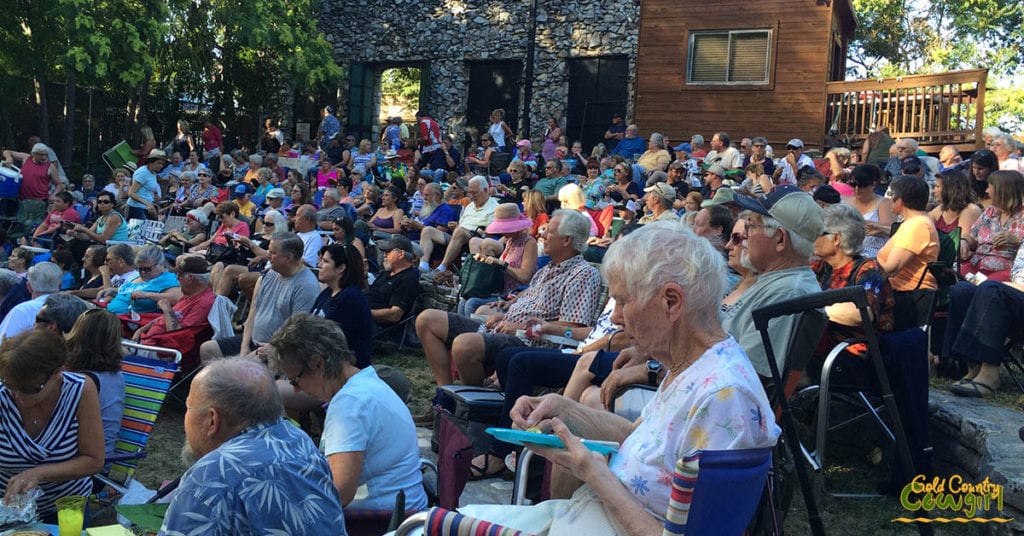 I think the main difference between this concert and last year is that I know so many more people now. It was fun to see so many friends — it kind of felt like a big block party.
It also didn't hurt that we know a member of the band, Jukebox Gumbo, so it felt like we were watching friends perform. Vocalist Ed Tracey is one of those upbeat kind of people that you just can't help but enjoy being around.
Jukebox Gumbo
The band describes itself as a blues-based rock and roll band. They say the variety of songs they cover, from blues, to rock, to country and funk, will "get you grooving on your feet" and indeed they did! At first, only the kids were eager to dance but soon the dance floor was full of people having a great time.
https://youtu.be/tR6NNRdwDOk&rel=0
T.G.I.F. Summer Concert Series
The Amador County Arts Council has been putting on the free T.G.I.F. Summer Concert Series for 18 years. The concerts run from mid-June through mid-August each year and each is held at a different outdoor location featuring a different band. The free summer concerts start at 6 pm and go to dusk. They are every Friday except for the week of the Amador County Fair, so no concert on July 29th. You still have a few opportunities this year to grab your chairs and blankets, your picnic basket, a bottle of wine and some good friends to enjoy a concert in the beautiful outdoors of gold country.

Updated 2017 Schedule: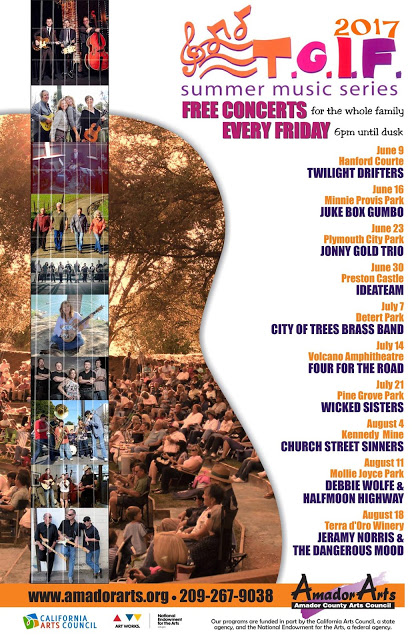 Amador County Arts Council
The Amador County Arts Council, also known as AmadorArts, has served Amador County for more than 30 years. As a nonprofit community organization, they are dedicated to enriching life in the community through the arts. They have many programs in addition to the summer concert series including Amador Art Trek and the Amador Art Gallery. They provide professionally taught art classes to every elementary school in Amador County. You can learn more about AmadorArts and their programs on their website.
Volcano Amphitheater
The amphitheater claims a seating capacity of 250 and there isn't a bad seat in the house. It's a bring your own chair or sit on the grass venue. It is the home to the summer performances of the Volcano Theater Company.
Pin It and Save for Later
If you live in the area, do you attend the concerts in the park? If you don't live in the area, do you have events like this where you live?
(Visited 430 times, 1 visits today)