Do you love craft fairs like I do? What is it about craft fairs that attracts us? Why do we go? I used to dabble in crafts and often think I'd like to get back into it, but then I tell myself, "Who are you kidding? You can barely keep up with what you already do." So instead, I go to see what wonderful things other artists have created.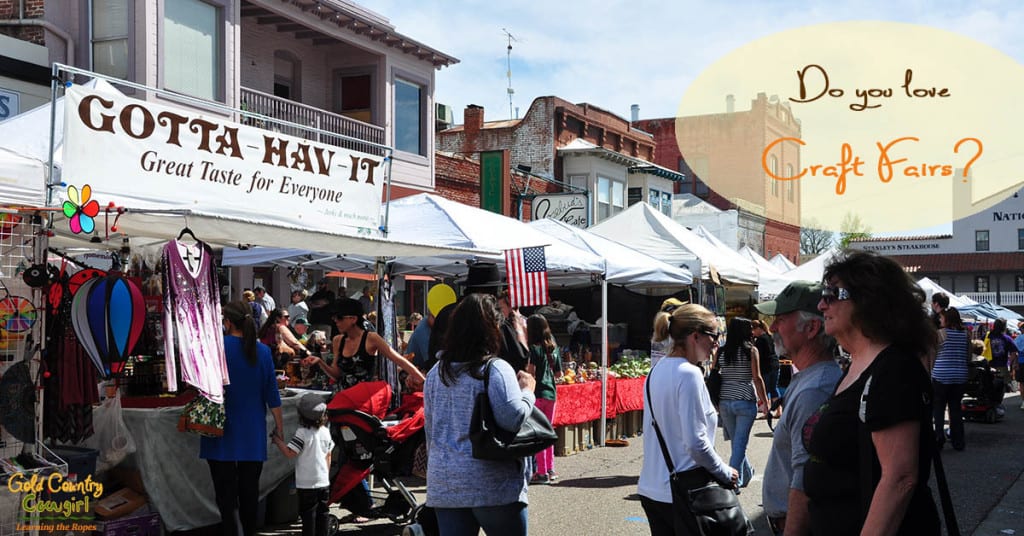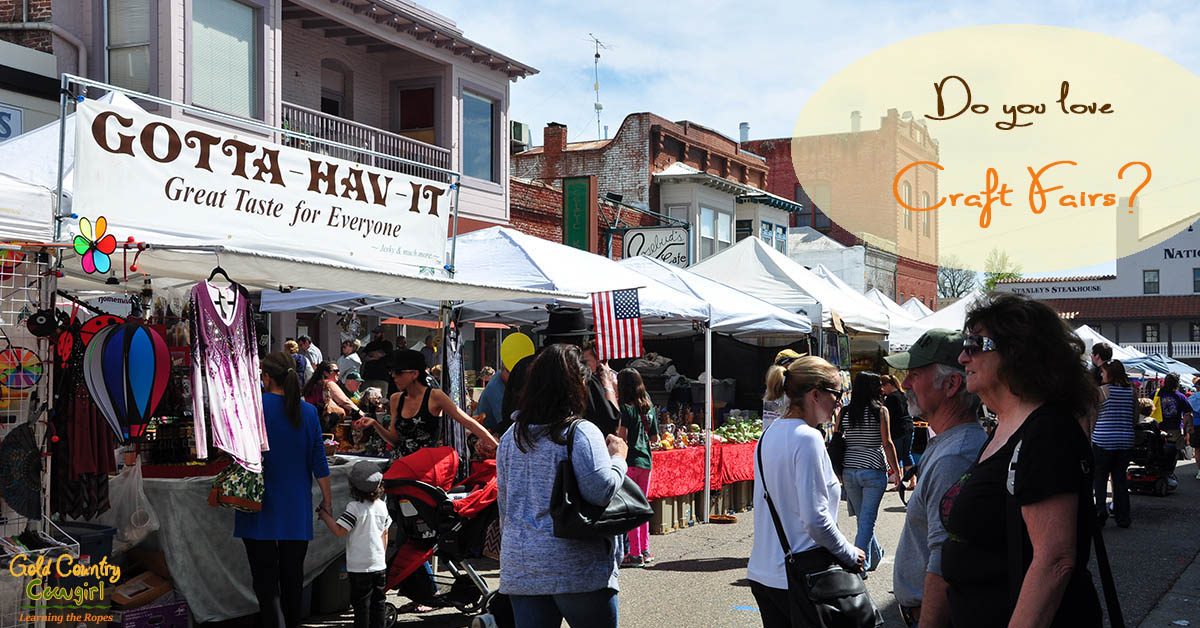 Craft fairs range from small local events with a few crafters to huge events with hundreds of crafters that take over entire towns, like in the case of Candy Dance. These larger events usually include entertainment and lots of food. They are almost like going to the circus and are great fun for the whole family.
The two-day Annual St. Patrick's Day Dandelion Days Celebration is a very popular local event. So popular that it goes on rain or shine and, if it does rain, folks come with their rain hoods and umbrellas. We didn't have to worry about rain this year. The weather was just about perfect. With all the rain we've had this year, that was pretty amazing.
Main Street in Jackson was closed down and filled with vendors and crafters. There was a food court with a live band and a flea market section. You could start each morning with a pancake breakfast and there was even a 5K. It is the Jackson Lions Club's largest fundraiser, which supports student scholarships and community events.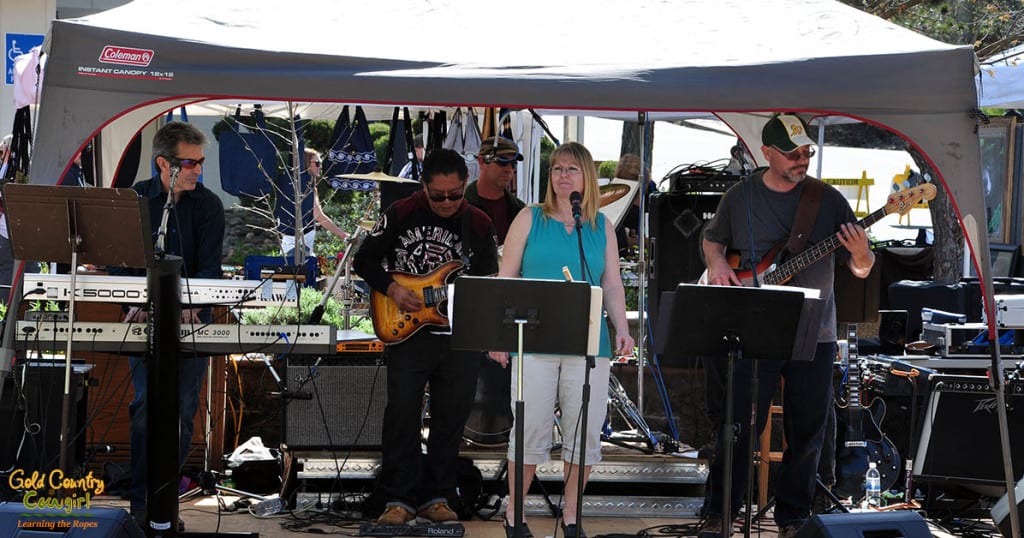 At craft fairs, I'm always looking for new, unique, original items, especially jewelry. A strange obsession, I guess, since I wear very little of it these days. I'm also a sucker for kitchen accessories and gadgets.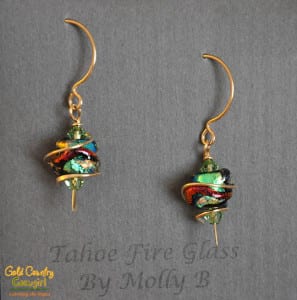 I love dichroic glass and have been wanting a pair of earrings for quite a while. I also love twisted wire jewelry so when I found Molly B. of Tahoe Fire Glass at Apple Hill last year, I was pretty excited. She is the only artist I've seen who combines dichroic glass and twisted wire. I loved so much of her stuff I couldn't decide what to get so I decided to go back later. And I FORGOT. I was pretty happy when hers was one of the first booths I came across at Dandelion Days. I didn't buy right away, but this time I didn't forget to go back.
Some of our other fun finds were lawn art for Kelly and flavored mustards from Murphys Mustard for both of us.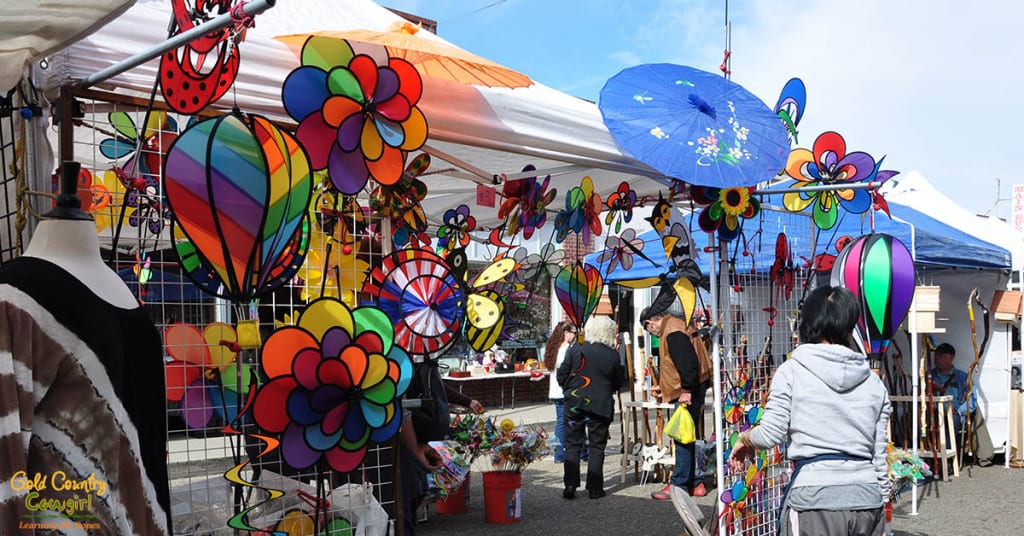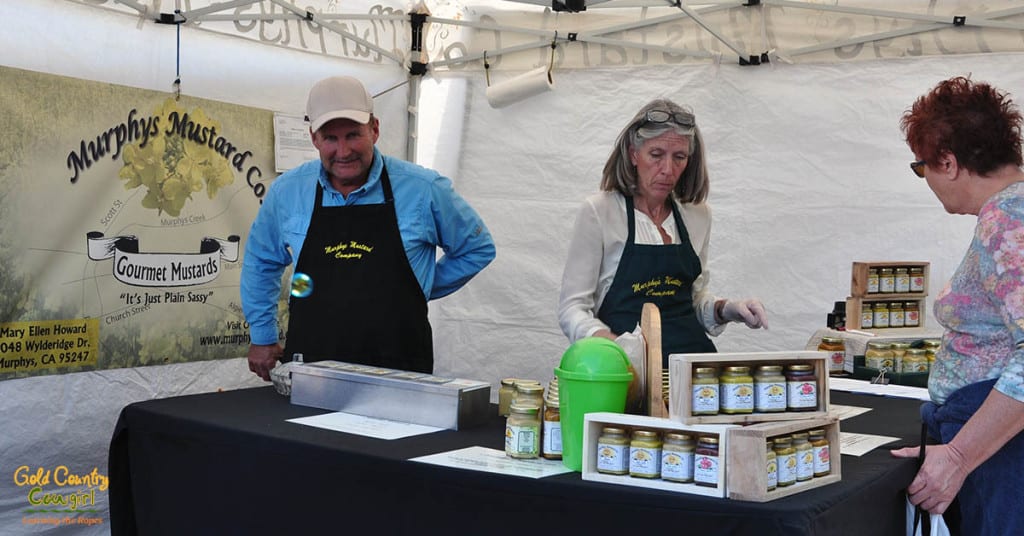 In addition to the food court, a couple of the restaurants along Main Street were selling food on the sidewalk. We bought sausage sandwiches from Mother Lode Market and Deli and ate lunch on the curb while we watched passersby.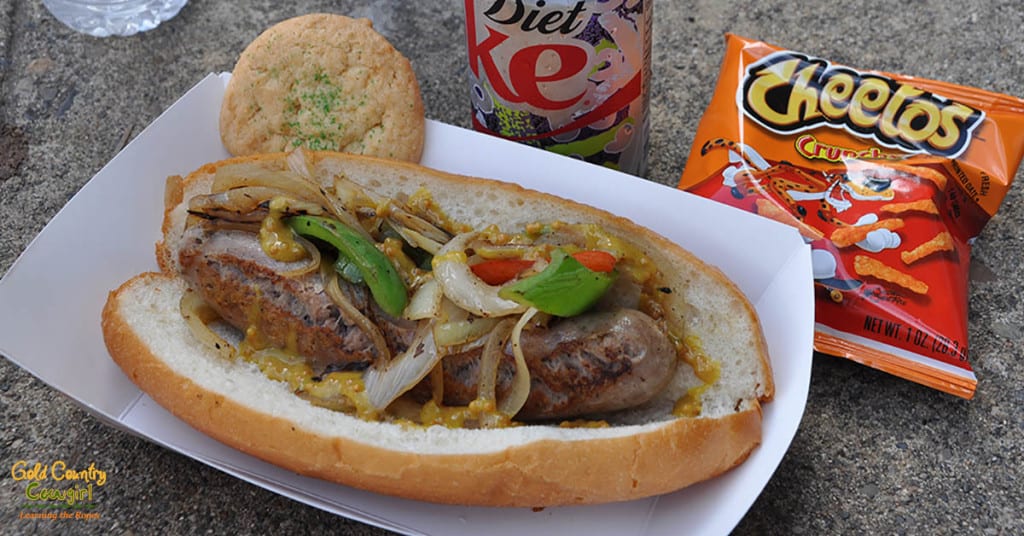 The event is very family and dog (and sheep?) friendly.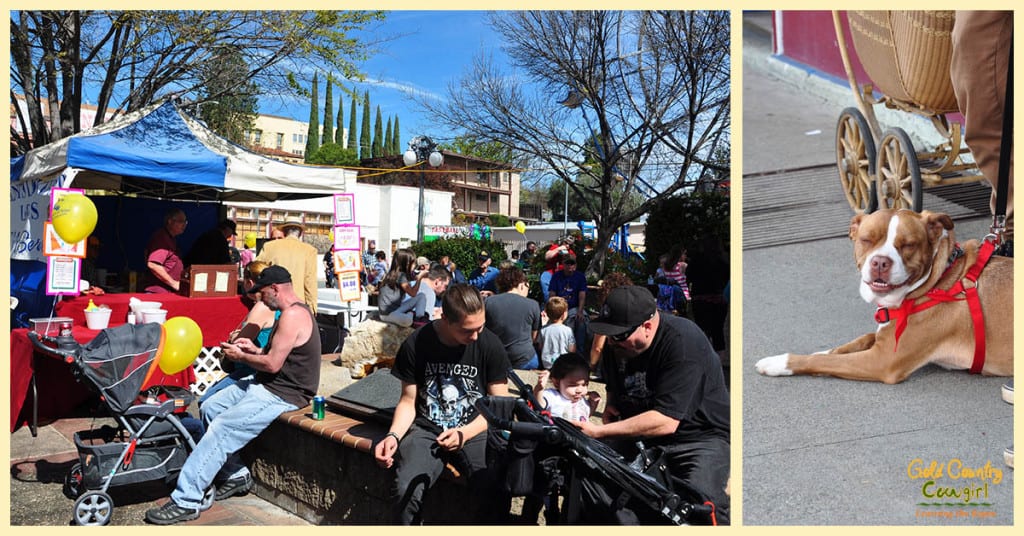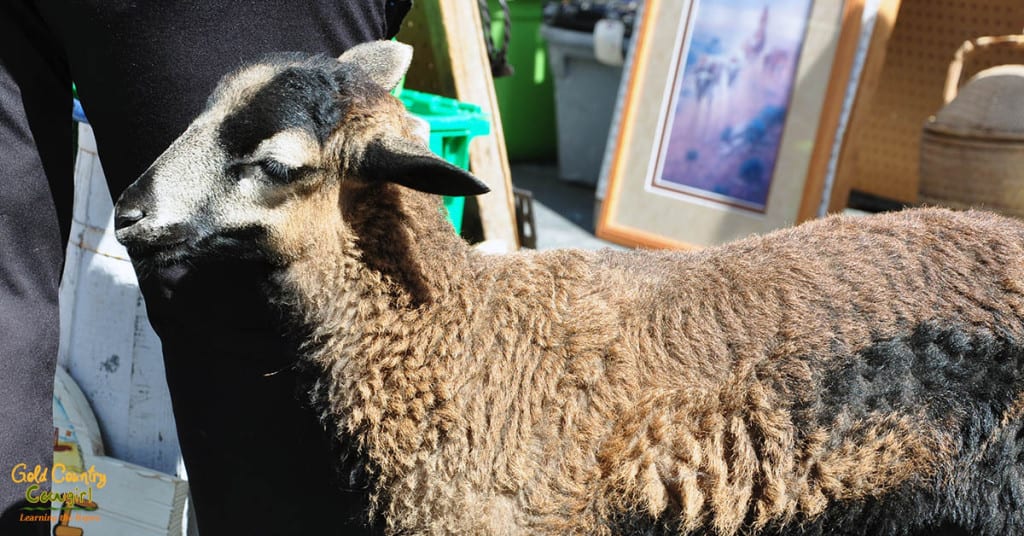 You'll always find craft fairs on my schedule. The two biggest near me that I try to attend are Candy Dance in Genoa, Nevada, and Harvest Festival in Sacramento.
Are you a crafter? Do you have a favorite craft fair? Tell me in the comments!
Until next time…

(Visited 305 times, 1 visits today)